If you need to uncover the location of a cell phone online for free, you have four main ways of doing so:
Use a free spy app to locate a cell phone online. This is the best choice solution as you can view the location of the cell phone remotely. Spy apps stable, secure and easy to operate. They require no specialist knowledge or technical expertise.
Use a number tracking website.
Use the free tool offered by Google or iOS.
Use a free online GPS locator.
Below we will select the best tool for each method to show you how to locate a cell phone location for free online.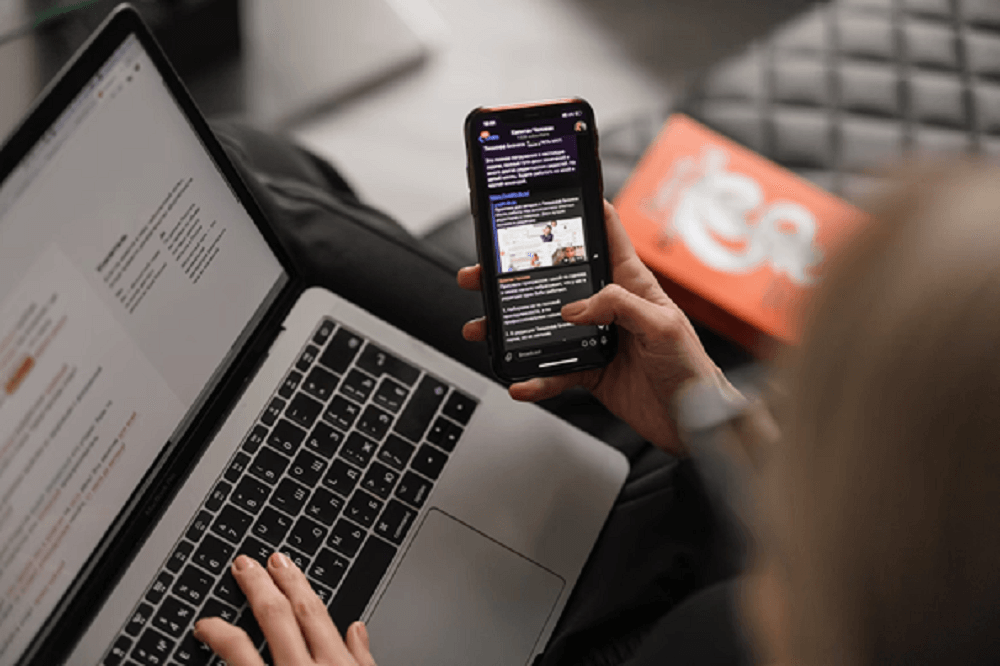 Part 1: How to Locate a Cell Phone Online with a Free Spy App?
In this day and age, if you want to know where somebody is, you just need to locate their cell phone. Everybody keeps their phone on them at all times. They use it for communicating, banking, buying, selling and getting directions. With a free spy app you can locate any cell phone, anywhere in the world instantly.
There are more than 60 spy apps available, so to save you the trouble of checking them all out, we've done it for you.
And the number one spy app is Spylix.
1.1 Spylix: Key Features of its Online Phone Locator
Track all phones
The Spylix online phone locator feature allows you to track any phone regardless of what operating system it uses. While the free tools available through official sites will only locate cell phones on one operating system, with a spy app there are no such limitations.
Easy to view
Spylix features map and list views so you can choose the most appropriate one each time you need to locate a cell phone. The app includes location history so you can see where it has been as well as where the phone is right now.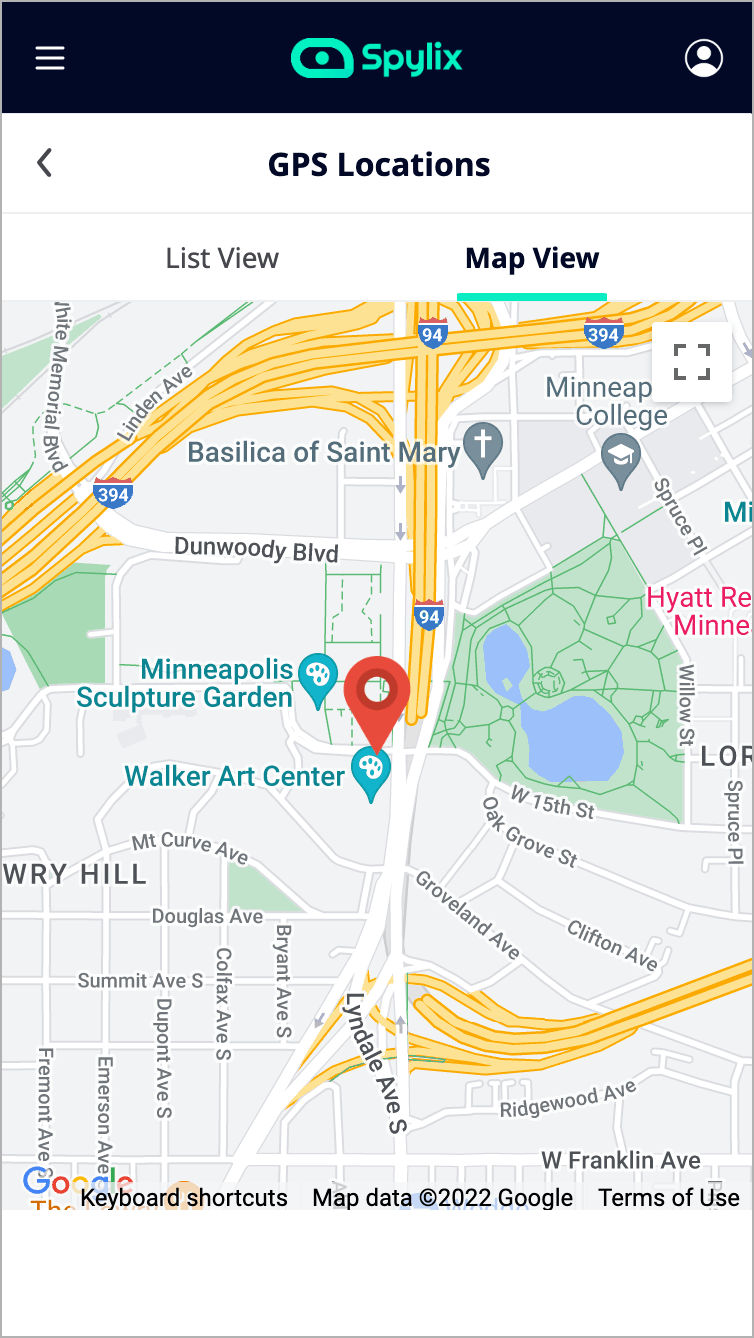 View locations online
You can view current and previous locations of the target phone from anywhere as long as you have internet access. The Spylix dashboard can be accessed from any device so you can check on the location of any mobile, from anywhere at anytime.
Stealth mode
Among the many features of Spylix is stealth mode. This enables it to operate on the target device without alerting the user to it or raising suspicion by running their battery down. So, you can locate the phone and find out where it has been taken without anybody being aware other than you.
Stable work
Spylix will continually track the target device so you can monitor activity and location even when it is offline.
1.2 Additional Functions on Spylix Besides Phone locator
Spylix is the ultimate spy app and can be used to monitor 42 data types. In addition to tracking a cell phone location from anywhere, you can use Spylix to:
Spy on all text messages to and from the target device – including messages that have already been deleted.
Track activity on all social media apps including:

Facebook
WhatsApp
Snapchat
Instagram
YouTube

Track all incoming and outgoing calls the device has been involved in, including those that have already been deleted.
Spylix supports all iOS and Android devices, making it possible to spy on any phone from anywhere.
1.3 Step by Step Guide to Locating A Cell Phone Position for Free Online with Spylix
Getting started with Spylix is quick and easy. You can begin spying on any phone and tracking its location in just a few simple steps:
Step 1: Go to www.spylix.com and register. Registration is free and all you need to do is enter your email address and choose a password for your account.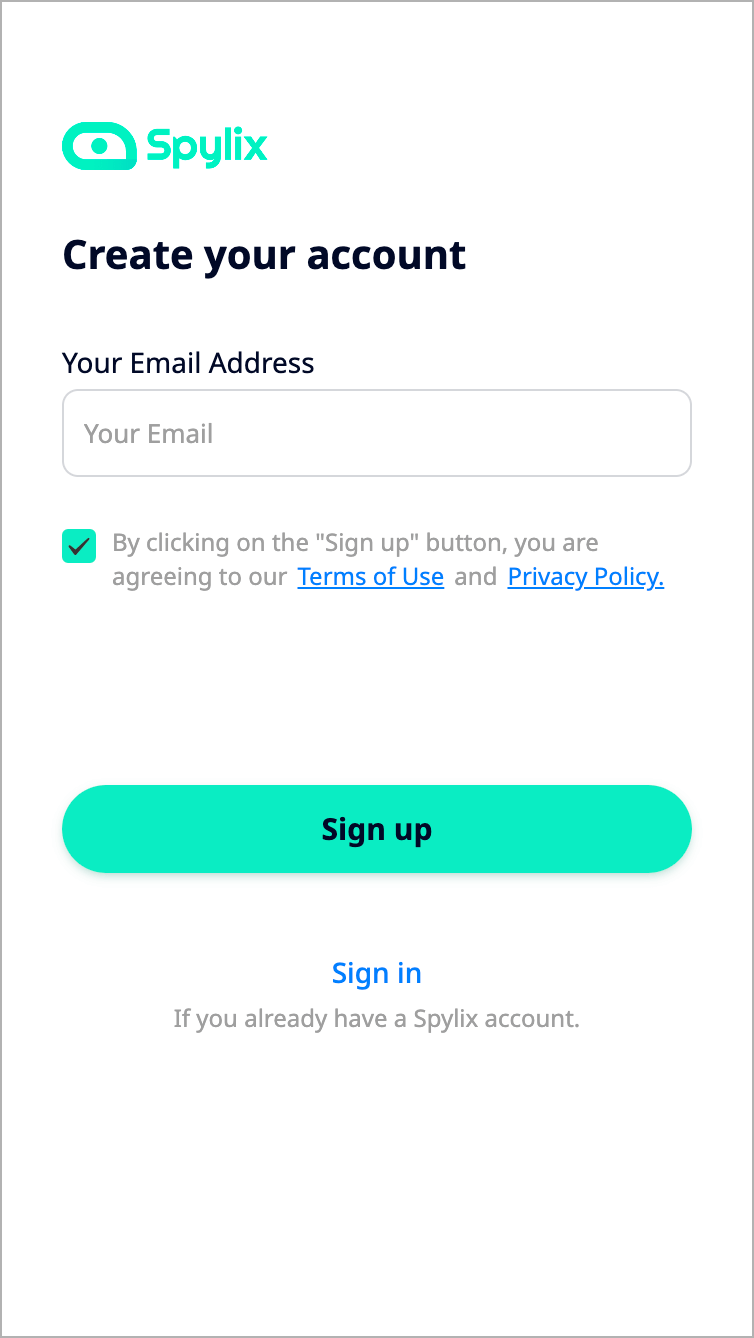 Step 2: Once you have a Spylix account you need to access the target device. For iOS, you can do this remotely provided you have the Apple ID and password. For Android devices, or if the target device is an Apple but you don't have the ID and password, you will need to access the phone manually. When you have the device click on 'Settings' and then enable 'App Installation From 3rd Party Sources'. Then go to 'Google account settings' and disable 'Real-time Play Protect'.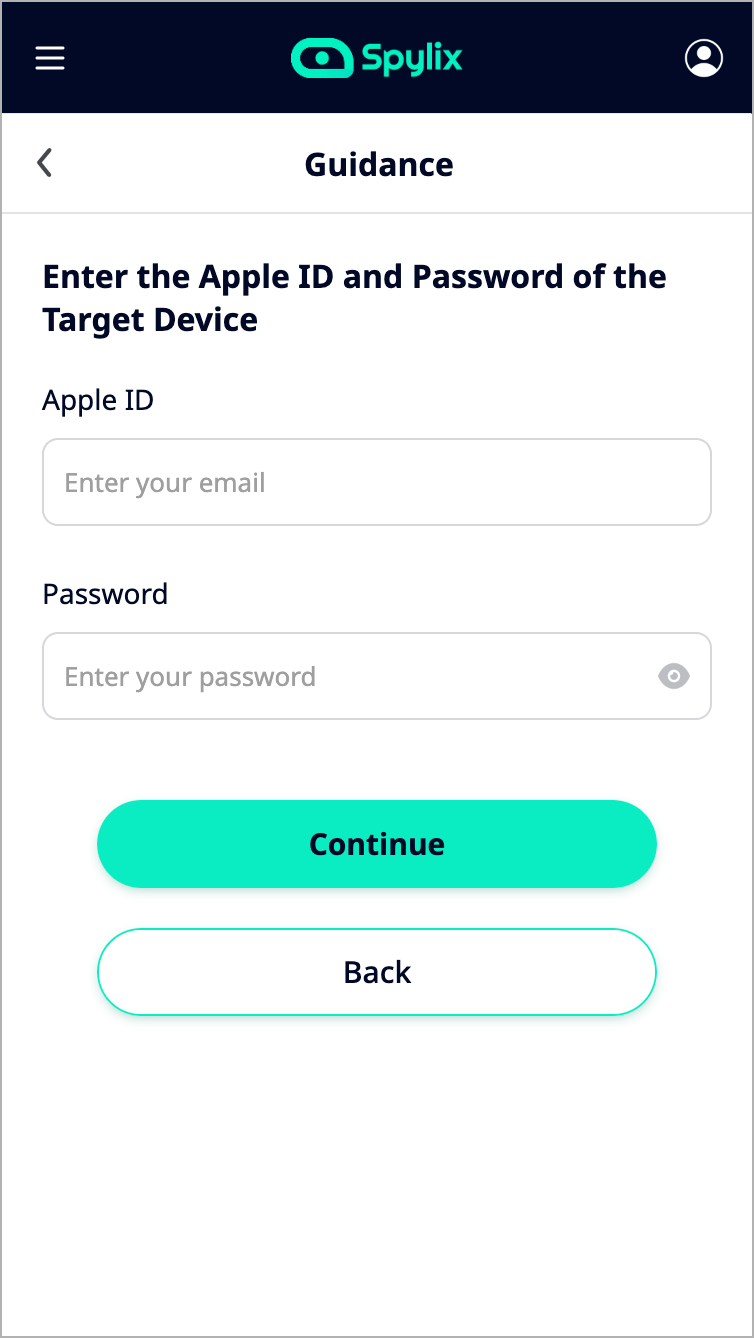 Step 3: Now open your Spylix account on the target device and download the app. Remember to make sure it is operating in stealth mode and to delete the Spylix page from the device's history. You are now able to locate a cell phone position online for free.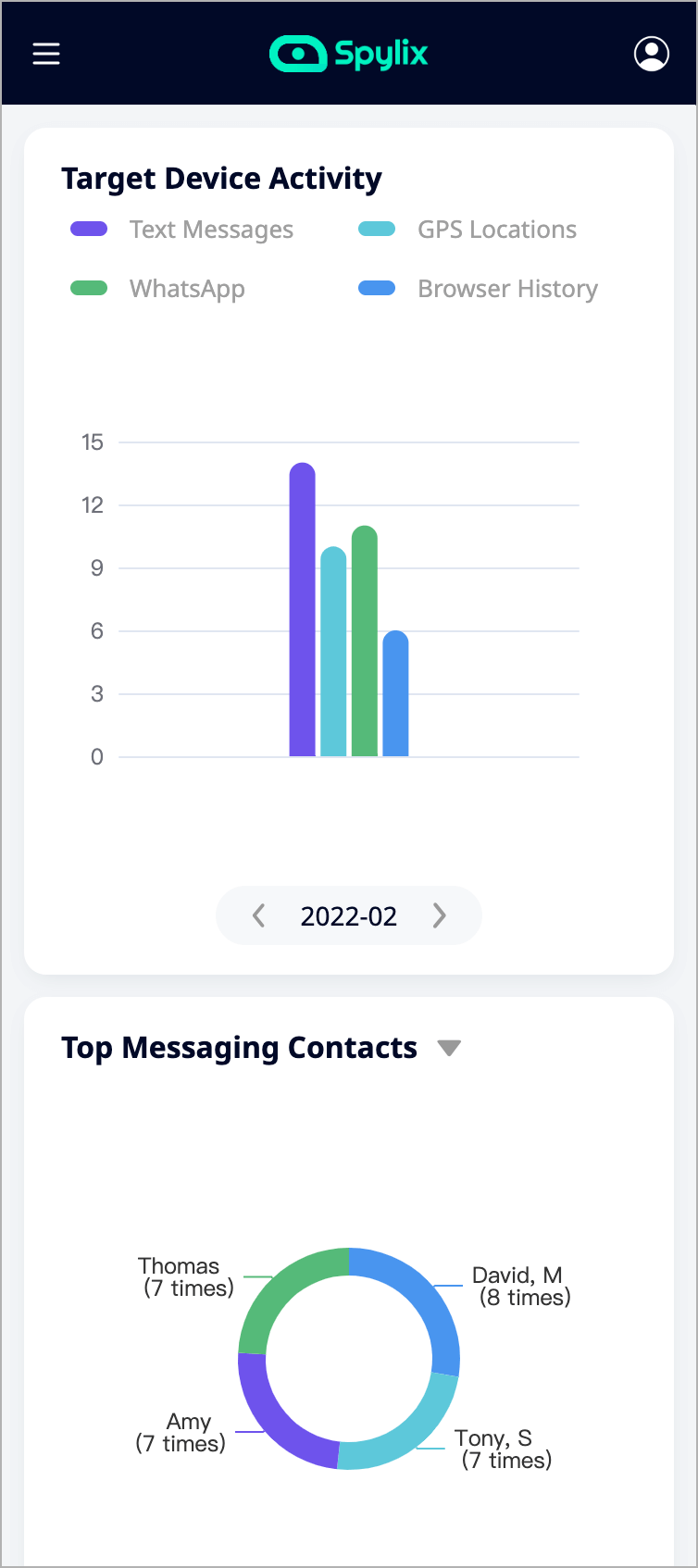 Part 2: How to Locate a Cell Phone Online for Free?
From all the mobile number tracker services available, we recommend Mobile Number Tracker.
Mobile Number Tracker can be accessed using your browser or via the app.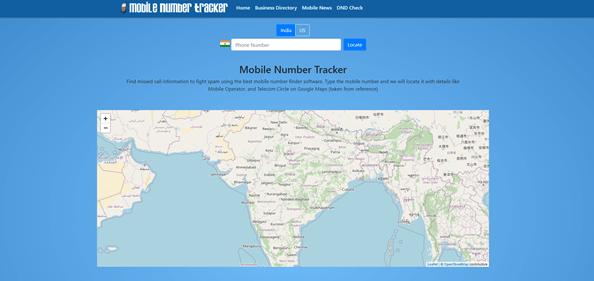 From the website, all you need to do is enter the mobile number into the search bar and then click 'Locate'. Mobile Number Tracker will then locate the device and provide you with information on:
Current location
Mobile operator
GPS location on Google Maps
To download the app:
Step 1: Go to Play Store.
Step 2: Type Type 'Mobile Number Tracker' in the search bar and click 'Search'.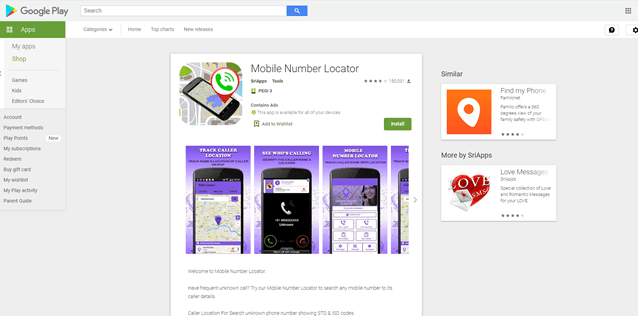 Step 3: When you see this screen, click in the 'Install' tab.
Step 4: When the app has been installed, open it and begin your search.
In order to use the Mobile Number Tracker app on your device, you will need to give permission for it to:
Read/modify contacts: To find the caller information.
Location service: For finding caller location address & display caller information on map.
Mobile Number Locator will keep a history of your recent searches so you can review them to find patterns of movement and the most frequently visited locations.
You can search mobile numbers in offline mode too.
The 'Search Current Location' feature also allows you to see your own present location if you are lost or in an unfamiliar place so you can let friends and family know where you are.
3.1 Track Android Phone Location Online with Google's 'Find Android Device' Service
This option is only available if there is a Google account that is connected to the target device and you know the email and password required to access it.
To locate an Android phone, the target device must:
Be turned on
Be signed in to a Google account
Be connected to mobile data or Wi-Fi
Be visible on Google Play
Have 'Location' enabled
Have 'Find My Device' enabled
If the target phone requires 2-step verification you will need to have the backup phone or know the backup code.
If all of the above criteria are met, you're follow these steps to locate an Android phone remotely for free:
Step 1: Go to android.com/find and sign into the Google account connected to the target device.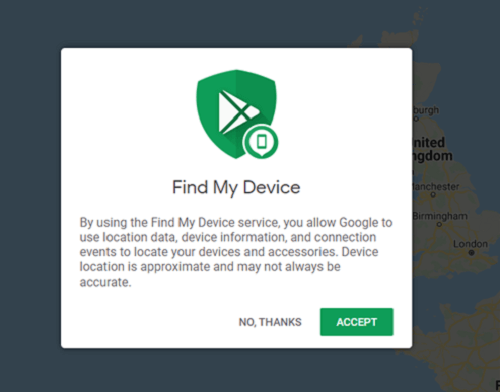 Step 2: Click 'Accept'.
Step 3: The target device will then receive a notification that a search has taken place and you will be able to see its location on your device.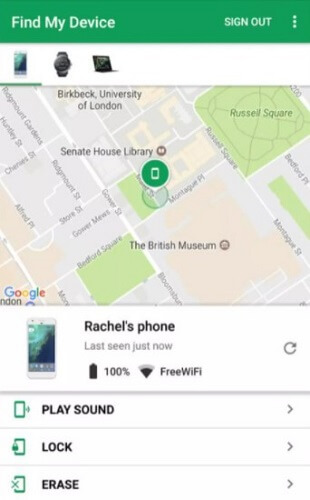 As this method automatically notifies the target device it is not possible to locate an Android phone without the person knowing.
Note: The location is approximate and cannot be relied upon to be entirely accurate.
3.2 Locate an iPhone Using iCloud.com
Use the 'Find My iPhone' feature on iCloud.com to locate any Apple device. To use this feature, 'Find My' must be set up and the device target device must be online.
iPhone 11 and other iterations that are on iOS 15 or later can be found for up to 24 hours after being turned off. AirPods Pro and AirPods Max can be found for up to 24 hours after the last time they were used via the 'Find My' network.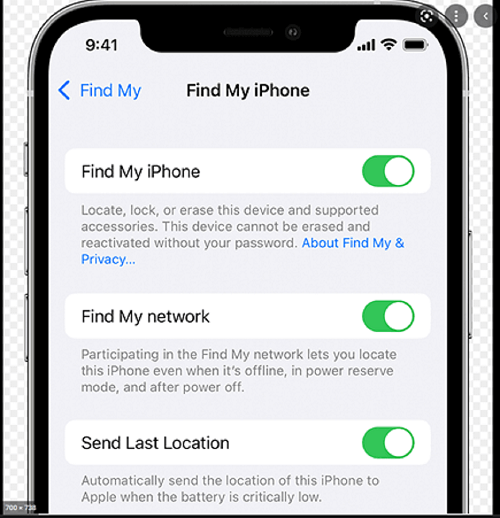 To use this feature you will need to have the Apple ID and password for the device you want to locate unless it is already included in a Family Sharing group that you are part of.
Follow these simple steps to locate an iPhone online for free
Step 1: Go to Find My iPhone, go to icloud.com/find and log in.

Step 2: Click 'All Devices'.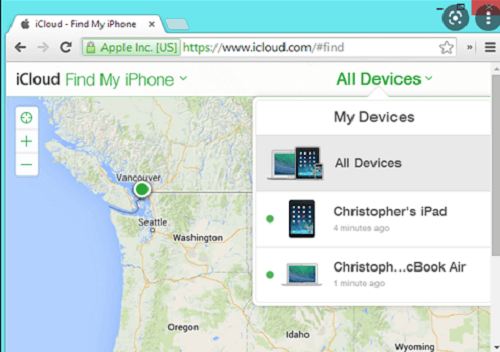 Step 3: All devices linked to that account will be displayed in a list (if you have a Family Sharing group and the target device is part of the group, you will be able to see all other devices below yours).
Step 4: Click on the device you want to locate to see where it is currently.
You can zoom in and out using the + and – on the left of the screen.
You can also adjust the map view if required to see it in standard, satellite or hybrid.
It's important to note that location information is provided by third parties and the Apple website includes a disclaimer stating that the information cannot be relied upon for accuracy.
3.3 Locate an iOS or Android Cell Phone Location Using Google Maps
This method is more reliable than the prior two as it uses GPRS, Wi-Fi or GPS.
Google Maps is the most popular online navigation service. Most people are familiar with its layout and it is simple to use. It is completely free to use and is a reliable way to locate any phone online.
Locating a cell phone is possible using Google's real-time location sharing. This requires the target device to have a Google account attached to it.
You will need the target device top activate Location Sharing:
Step 1: Once you have the device, login to the user's Google account and click 'Location Sharing'.
Step 2: Choose 'Add Person' and select yourself from the list of contacts using the icon in the top right hand corner of the screen.
Step 3: Select how long you want to share the location (maximum of 72 hours).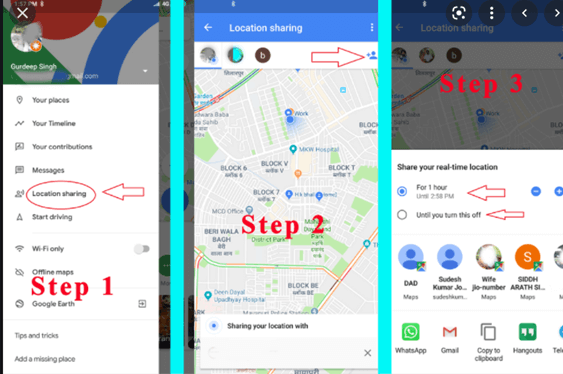 Part 4: How to Track a Phone Online with Free GPS Locator?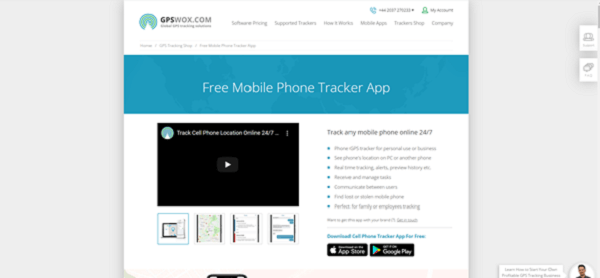 The best free online GPS locator is GPSWOX.
GPSWOX Family is simple to use and provides real-time location data. It is free to use but premium features are available for a monthly fee.
It is compatible with both Android and iOS. The app also keep a record of where the device has been so you can track the location history.
To start tracking a device you will need to access it in person.
When you have the device, go to GPSWOX Website and register for free.
Once your account is set up, you can log in from anywhere.
On the left hand side of the screen you will see the control panel which allows you to add, delete and track devices. To add a device, click on the + and fill in the details of the phone you want to track.
As soon as the device is added, you will be able to track it as long as it is connected to the internet.
Part 5: Frequently Asked Questions About Free Online Cell Phone Tracking Methods
What Is the Best Way to Track a Cell Phone?
Spylix is the best way to track a cell phone without the person knowing. Some of the other methods described work well but they all gave limitations. Spylix supports 42 data types and is the most comprehensive way to locate a cell phone remotely and track all phone activity.
How Can I Find Someone's Location Using Their Cell Phone Number?
Mobile Number Tracker is a free and simple app that allows you to track the current location and recent location history of a cell phone using the phone number.
How Can I Track a Cell Phone Location Without Installing Software?
If you want to track a cell phone without installing software, you will need to use a spy app. Spy apps allow you to monitor all activity on a cell phone and to track its location history. Spylix is the number one spy app as it supports over 40 data types and is packed full of features.
How Can I Secretly Track a Cell Phone Location for Free?
To track a cell phone location for free and in secret you will need to download a spy app. Spylix is considered the best spy app as it is feature-rich and can operate in stealth mode so you can track a cell phone location without the person knowing.
How Can I Track Someone by Cell Phone Number without Them Knowing?
Spylix spy app is the best way to track someone by cell phone number without them knowing. Spylix can be installed on a target device remotely and includes stealth mode so the target user is unaware that their phone activity and location are being tracked.
Conclusion
There are several ways to locate a cell phone online for free. Which is best for you depends on the length of time you want to track the phone and whether you intend to monitor all activity on the target device or just its location.
For long-term tracking of a phone or if you need the location information to be accurate and available in real-time, you should install Spylix, the number one spy app on the market.