Gmail is one of the most popular methods of communication in the world. Free to set up, easy to use and compatible with all devices, a Gmail account is often the perfect solution for anybody who needs to communicate via email.
And that includes people who want an email address for private messaging and to share images or videos. This can include criminals who want to groom vulnerable people and spouses who are cheating on their partners.
If you need to hack a Gmail account in iPhone, you're in the right place.
In this guide, we'll look at the best ways to hack a Gmail account on iPhone, and you can protect vulnerable people you know and put your mind at ease if your partner has started acting suspiciously and ease your fear they may be up to no good.
Once you have made your mind up that you want to hack into a Gmail account on iPhone, the first problem you will face is figuring out how to do it. If you're not a technical whizz kid, you probably don't have the knowledge and expertise to hack into a Gmail account.
After all, Google have made it one of the most secure email platforms on the planet to help avoid Gmail accounts being hacked. The good news is that you don't need to be an expert in tech to hack into a Gmail account on iPhone – you just need Spylix!
Part 1: Best Gmail Hacker for iPhone - Spylix
Spylix is the best way to hack a Gmail account on iPhone – and you don't even need to physically touch the phone so you can set up the app and start hacking the target Gmail account straightlu and safely.
Spylix can be set up remotely on iOS and will give you instant access to the users' Gmail account as well as many other messaging apps, texts, Facebook, Instagram and call logs.
1.1 Benefits of Spylix for hacking a Gmail account on iPhone
Stealth Mode: Spylix can be set up on any iOS device via the iCloud. The app will be hidden on the target device so the user will not even know it is there. The Spylix app runs in the background and does not trigger any notifications or use up the battery.
Spylix Web App: Once Spylix is set up on the target iPhone, you will have access to all mails in the Gmail account and will be able to see who the user is communicating with and what they are sending. But it's not just limited to their Gmail account. You will also be able to view social media accounts, their image and video gallery and browsing history.
No Jailbreak Needed: Some methods of hacking a Gmail account on iPhone require you to jailbreak the target device. This can cause the target phone to become vulnerable to hackers and also increase your chances of being caught for it can alert the target individual to become aware that something is amiss.
Once they become concerned that someone is trying to hack their phone, they will most likely take extra security precautions and this will make it harder for you to hack their Gmail account.
Data Security: Spylix is end-to-end encrypted, so all data is safe. You may recall the Clevguard spy app leaking data last year. With Spylix, there is no need to worry about a similar data loss. Spylix allows you access to the Gmail account and other communications from the target device, but does not access the data itself so there is no possibility of leakage.
No Technical Knowledge Needed: You can set up Spylix on an iPhone in three easy steps with no previous knowledge of spy apps or technical expertise.
24/7 Technical support: Spylix offers high quality customer support all day. So if you have any problems with the app, help is at hand.
1.2 Gmail hack without the password using Spylix
If you need to hack the password of the target Gmail account, Spylix will do this for you. One of the features of the Spylix spy app is 'keylogger'. This tracks every use of the keypad on the target device and will allow to hack the password for the Gmail account of the target user.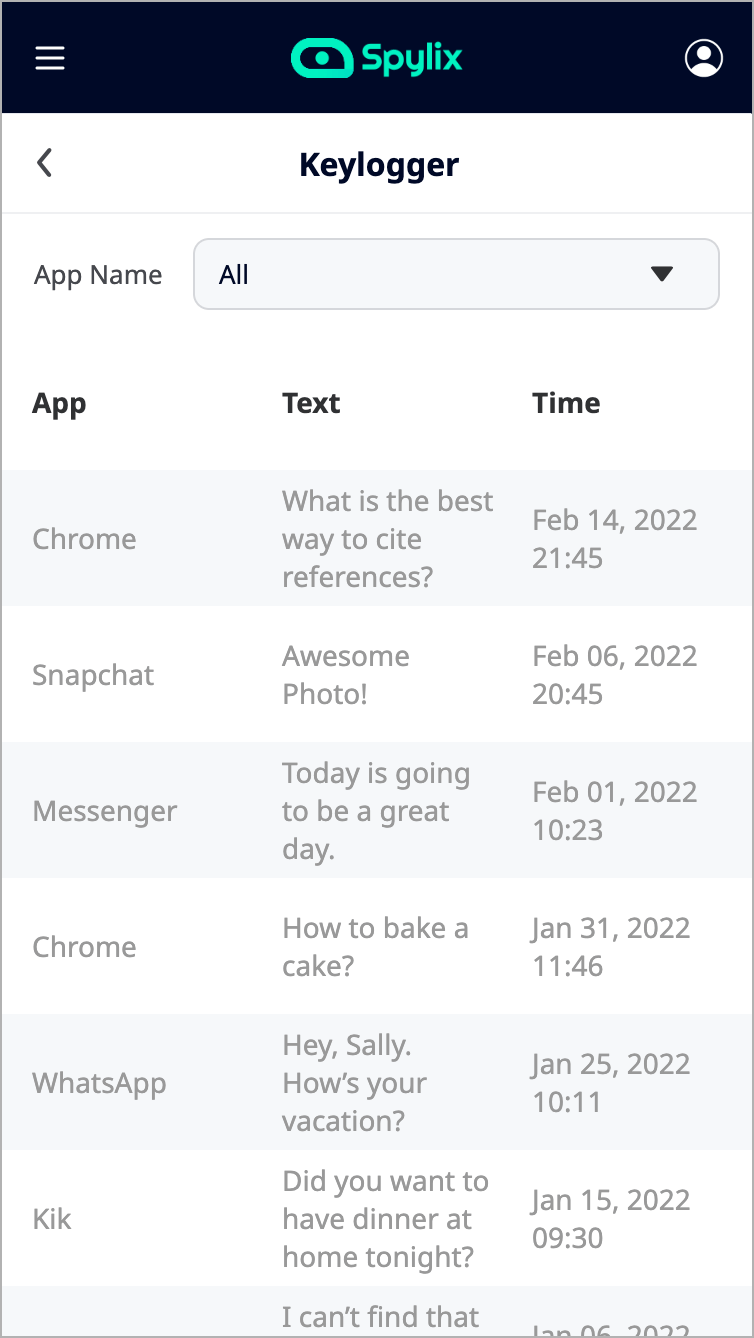 1.3 How to quickly and easily hack a Gmail account on iPhone
To hack a Gmail account on iPhone, all you need to do is:
Step 1: Register for a Spylix account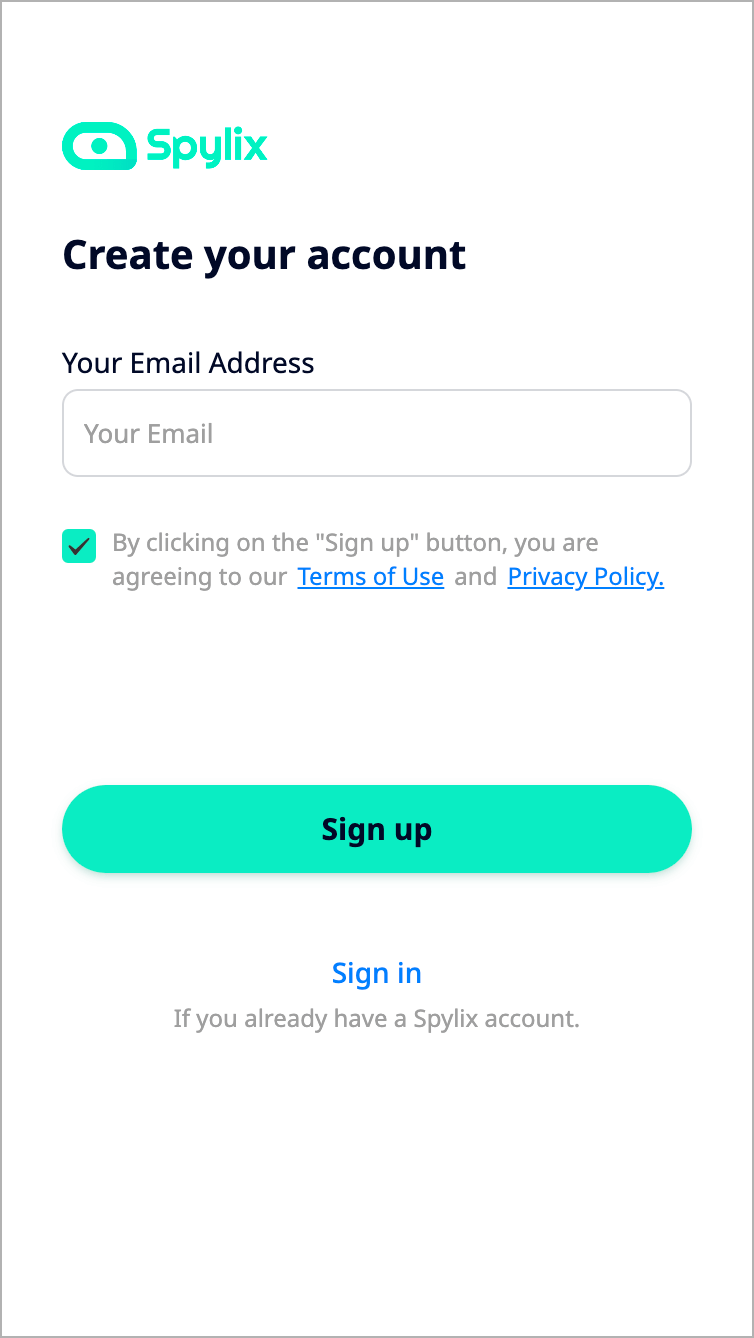 Step 2: Verify the iCloud credentials for the target phone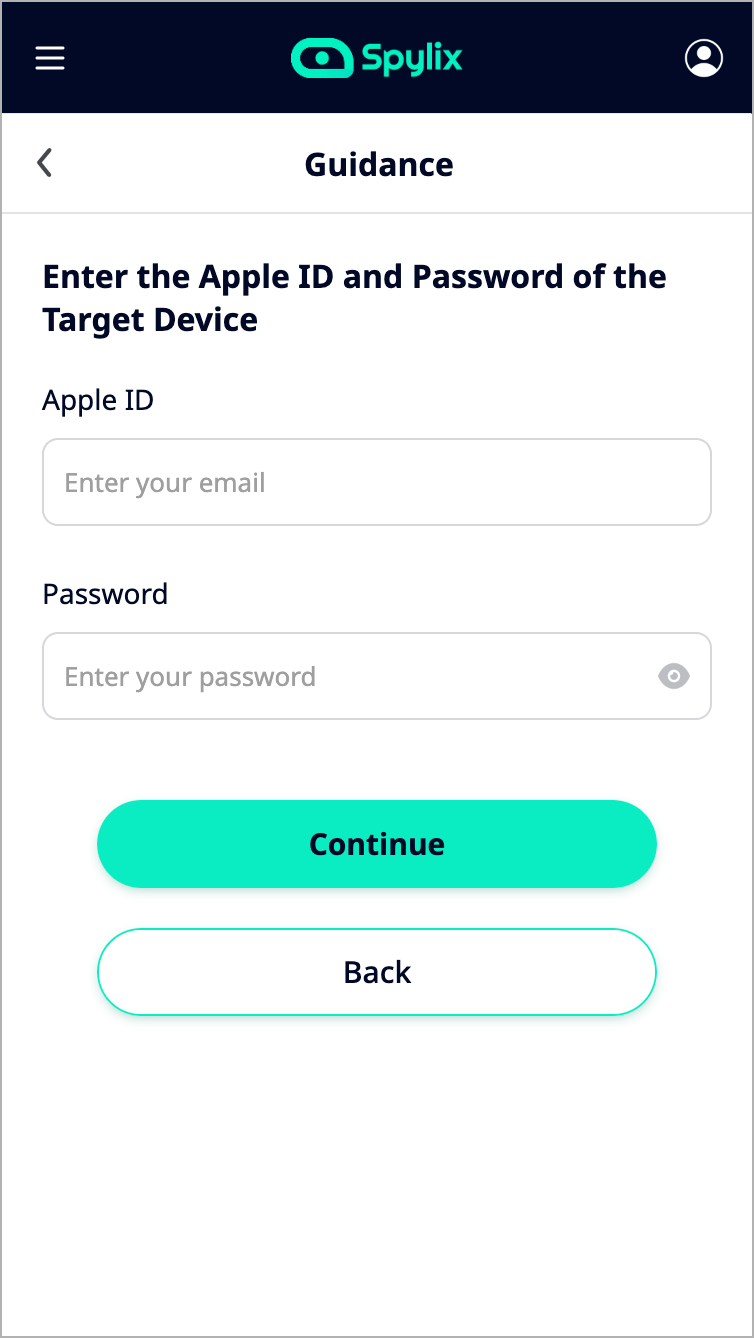 Step 3: Log into your Spylix dashboard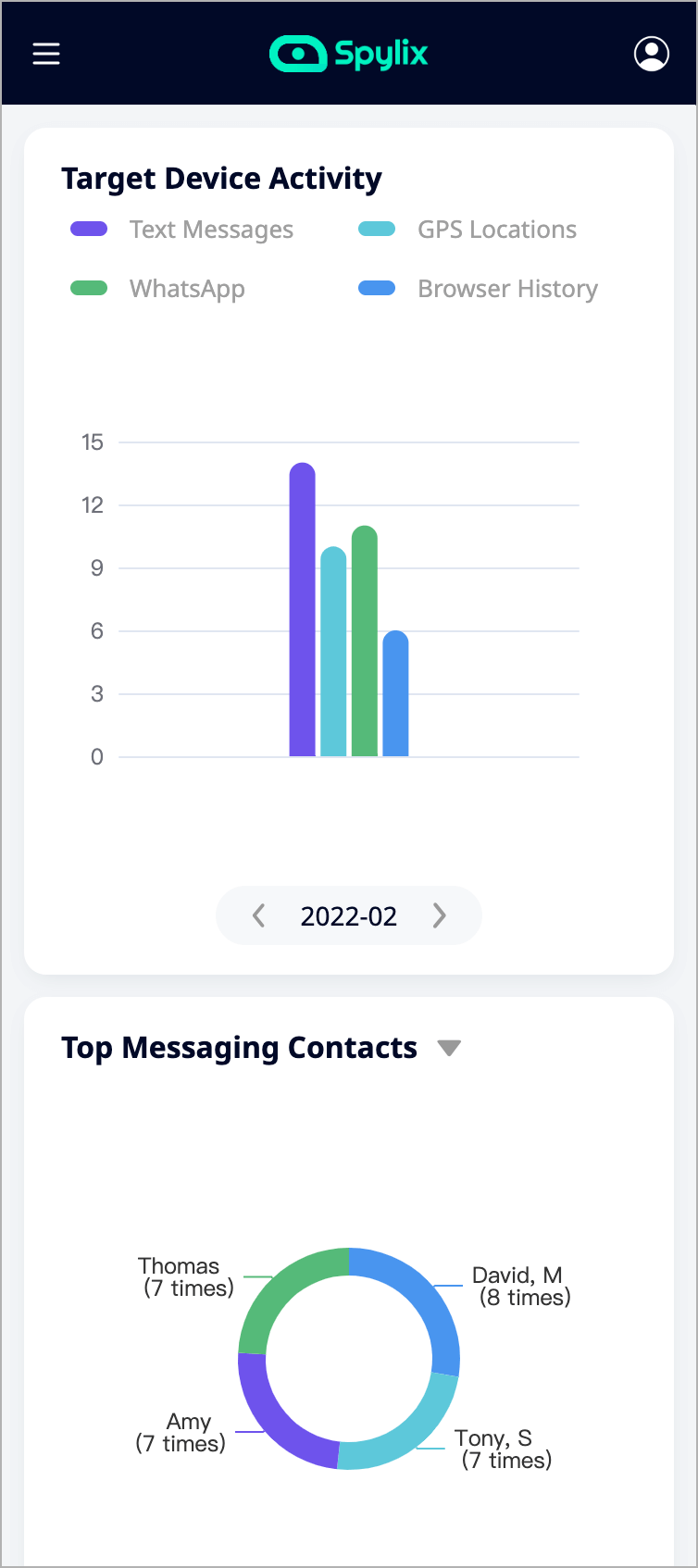 It's that simple!
Part 2: Other apps for hacking a Gmail account on iPhone
Spylix is the best solution if you want to hack into a Gmail account on iPhone. But there are other solutions too.
Recommendation 3/5
Spyier is a phone hacking option that will provide you with the Gmail data of your target individual without you needing to know the password. It is relatively good, but due to the keylogger feature on Spylix, Spyier is considered unnecessary as it has fewer overall features and you can learn the Gmail password of the target users with the Spylix app.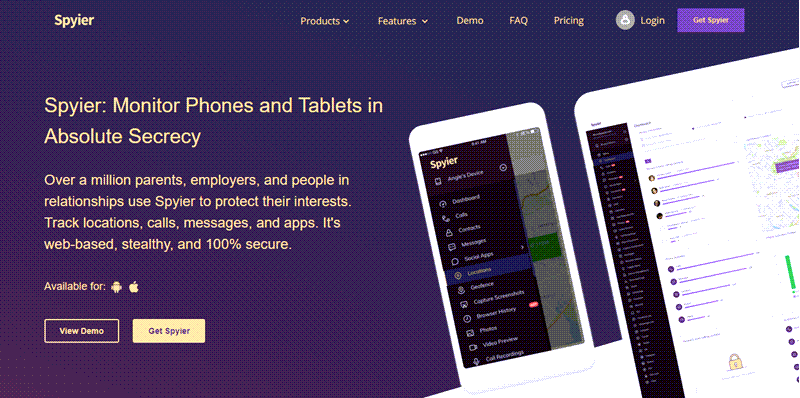 Recommendation 3/5
uMobix is cheaper than Spylix but has far fewer features. So it cannot really compare with Spylix. uMobix is easy to install but will only provide you limited data from the target phone. There may be messages, videos or pictures that you will not have access to. Hence, hacking Gmail with uMobix is not recommended as it will fail to put you mind at ease.
In addition, uMobix has a dashboard that can be difficult to navigate if you're not familiar with technology and the use of spy apps.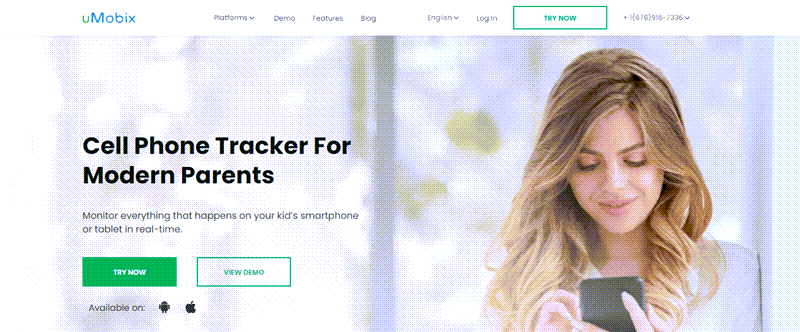 Recommendation: 3/5
FlexiSPY is a good quality but very expensive spy app for hacking a Gmail account on iPhone.
Spylix does the job just as well as FlexiSPY but is an inexpensive option.
FlexiSPY does offer a Lite Plan but it has so few features that it is not worth purchasing.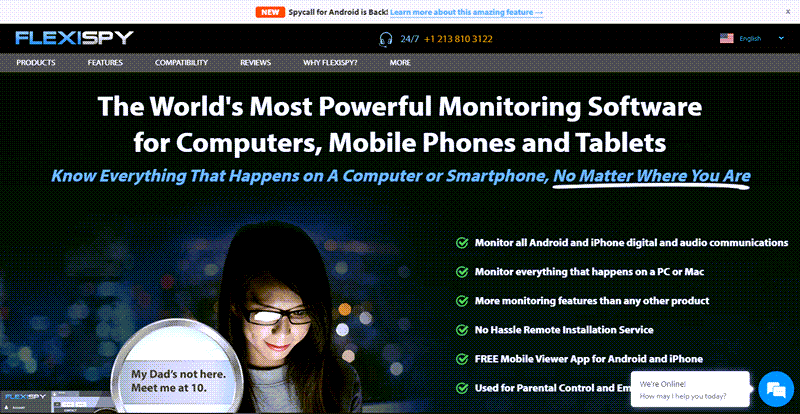 Recommendation: 2/5
Mobistealth has a complicated 5-step set-up process compared with the simple three steps to get started with Spylix.
Mobistealth is another expensive option and its functionality fails to justify its cost.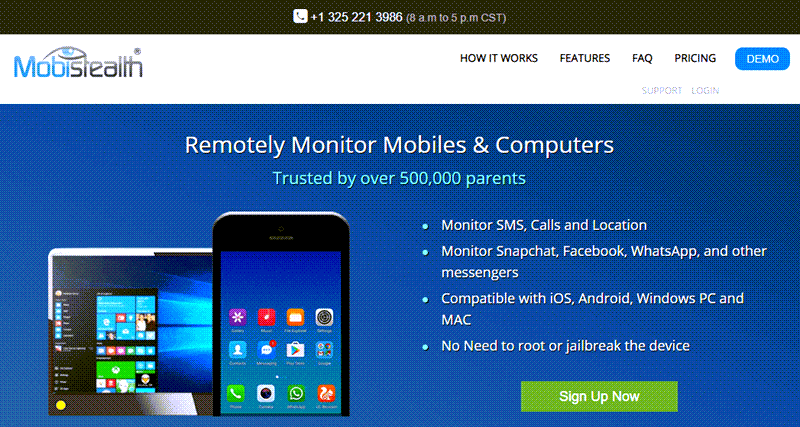 Recommendation 2/5
mSpy is popular with parents who want to ensure their children are safe online but has only limited functions. Spylix has far more functions and is compatible with more data types than mSpy. So it is regarded as the best spy app for hacking a Gmail account on iPhone.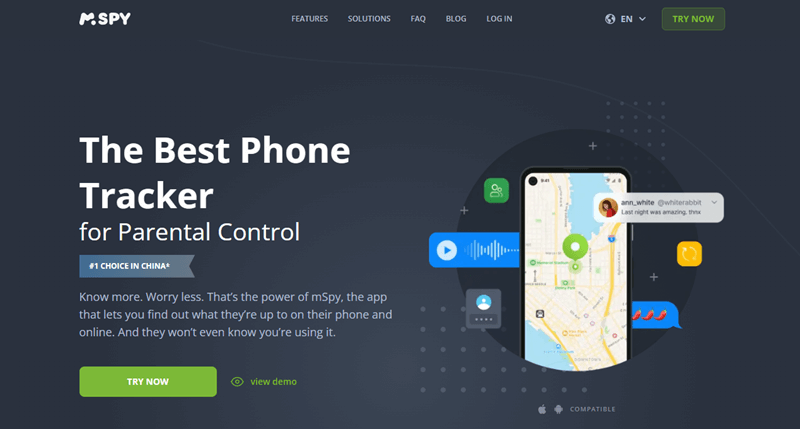 Part 3: Hack a Gmail account without the password by Phishing
Phishing is a way for pro hackers to get into Gmail accounts. Phishing essentially relies on the hacker to send an email to the target user in an attempt to lure them to a fake website that requires their Gmail login details.
If you don't have technical knowledge, you will not be able to hack a Gmail account using this method. If you employ a professional hacker, you have no idea how skilled or experienced they are, and you are in the risk of them keeping the data obtained for their own purposes.
Spylix is a far more secure and trustworthy method of hacking into a Gmail account.
Part 4: How to hack someone's Gmail account without them knowing
Web browsers include a password manager feature. If you can access the target device you can use this feature to obtain the password for the target Gmail account and then use it to login to the account from your own browser. This method of hacking a Gmail account increases your chances of being caught as you need to access the device. It also fails to provide access to other messaging apps and data on the target phone.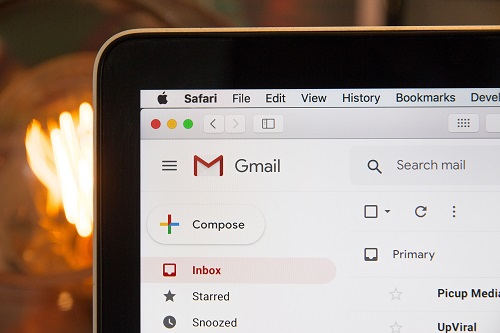 If the user has a two-step authentication process or protects their device via a separate PIN or password, this method of hacking a Gmail account will not work.
Part 5: Summary
There are several options available if you are looking for the best way to hack a Gmail account on iPhone. An internet search will return a variety of methods that claim to be free but come with the risk of being substandard or open to hackers.
We tried 40 different spy apps to determine the best and safest way to hack into a Gmail account. In our tests, Spylix outshone all other spy apps and must be considered the best spy app for hacking a Gmail account on iPhone for its functionality, ease of use and customer service.
That's why we tested a variety of spy apps with different functions and price ranges. Free spy apps and those at the cheaper end of the market performed worst, with some of those that are available for nothing actually causing damage to or slowing down the device. The more expensive options were, the easier to navigate boasted extra features and, with exception of Clevguard, were considered safe to use.
But for the best spy app at the most reasonable price, and with the best customer support services, Spylix came out on top.