Have you ever wondered what your boyfriend is doing while you aren't around? Does their behavior, of late, worry you? Maybe you secretly wish to know- how can I spy on my boyfriends app for free?
Well, how'd you feel if you discovered that you could, indeed, do that? Consider your wish fulfilled with Spylix, an Android spy app.
Suppose your boyfriend spends a good amount of time on social media like Instagram. In that case, you may secretly wish to spy on your boyfriend's Instagram.
An app like Spylix carries real-time data monitoring. So, you get all the current information about your boyfriend's activities.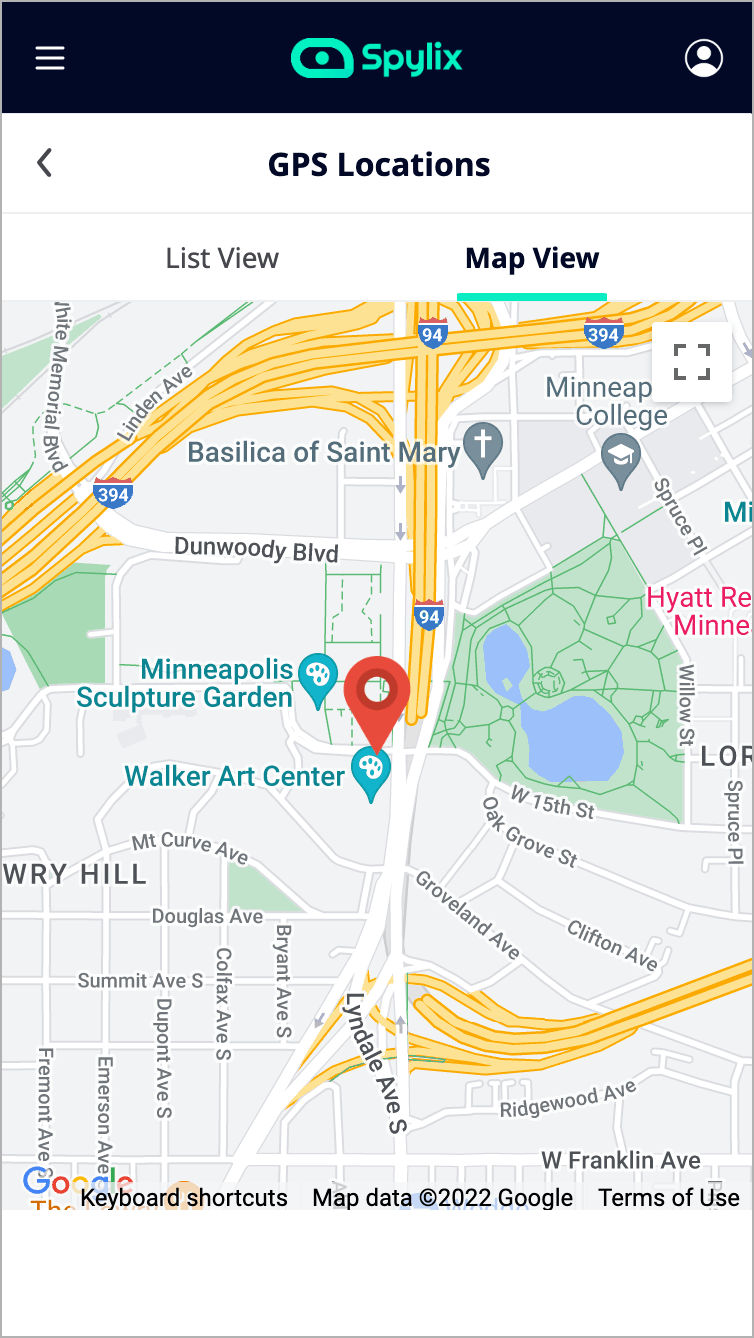 Part 1: How to Choose the Best Spy App for Boyfriend's Android Phone?
Today, you can find numerous apps that help you spy on your boyfriend's phone. However, to truly get the most effective one, you should look for specific features.
If you are seriously wondering - "how to spy on my boyfriend's phone for free?", it's best to find an app equipped with the following features:
1. Compatibility
Why take the trouble to install something that isn't compatible with your boyfriend's phone? So, only pick an app that is fully compatible with all Android phones, iPhones and tablets.
2. Data accuracy
Women generally ask questions like " how to spy on my boyfriend's iPhone for free?" You should look for an app that stays updated to provide you with the correct data.
3. Remote monitoring
Spying is inherently a secretive process. So, consider choosing an app with features like GPS tracking. Through it, you can monitor your partner's activity remotely. You can view all their messages effortlessly.
4. Real-time update
Don't you wish to spy on your significant other to remain updated with all their latest chats? So, trust apps that provide accurate data through real-time data syncing. Put simply, it will allow you to stay in the loop about your boyfriend's recent activities.
Part 2: How to Spy on My Boyfriend's Android Phone for Free?
When your partner starts spending more than usual time on his phone, consider it a red flag. In such a case, the best course of action is to spy on the boyfriend's phone through Spylix, an app specifically designed for it.
All you require for Android users is to install the app on their device and easily monitor everything they do. Indeed, it's easier than ever to spy on a boyfriend's phone without touching it for free with this app.
Spylix is 100% secure and reliable and doesn't interfere with the functioning of the target device in any manner. It is completely undetectable. You can start using the app in as little as 5 minutes after installing it!
Also, if you think your idea of having a spy on my boyfriend app has till now seemed too complicated, the app will convince you of the opposite.
Be it calls, messages, social media, or location, you can track everything through a single app. Thus, you can finally gain that peace of mind you've been craving for. Here is a simple three-step process to install it on the device.
Step 1: Navigate to the official website of Spylix and create your account.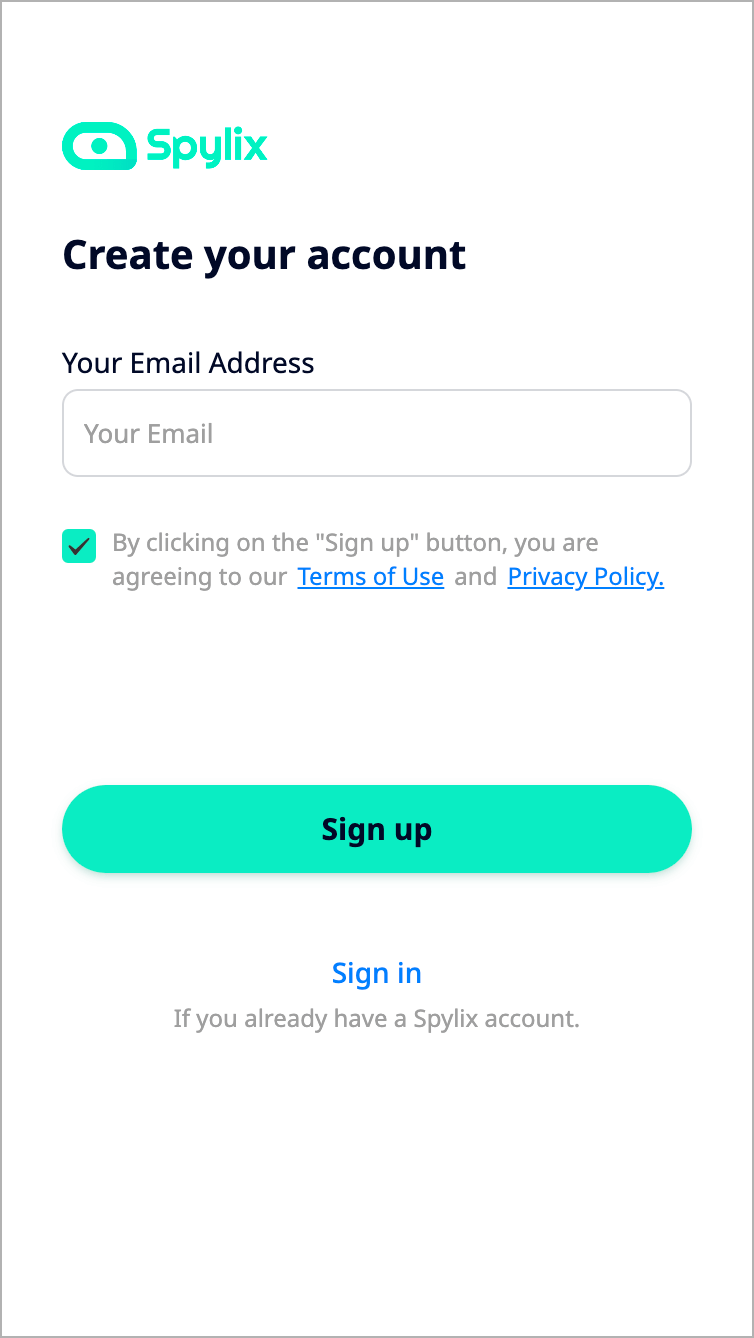 Step 2: Set the app up on the Android phone as the guidance.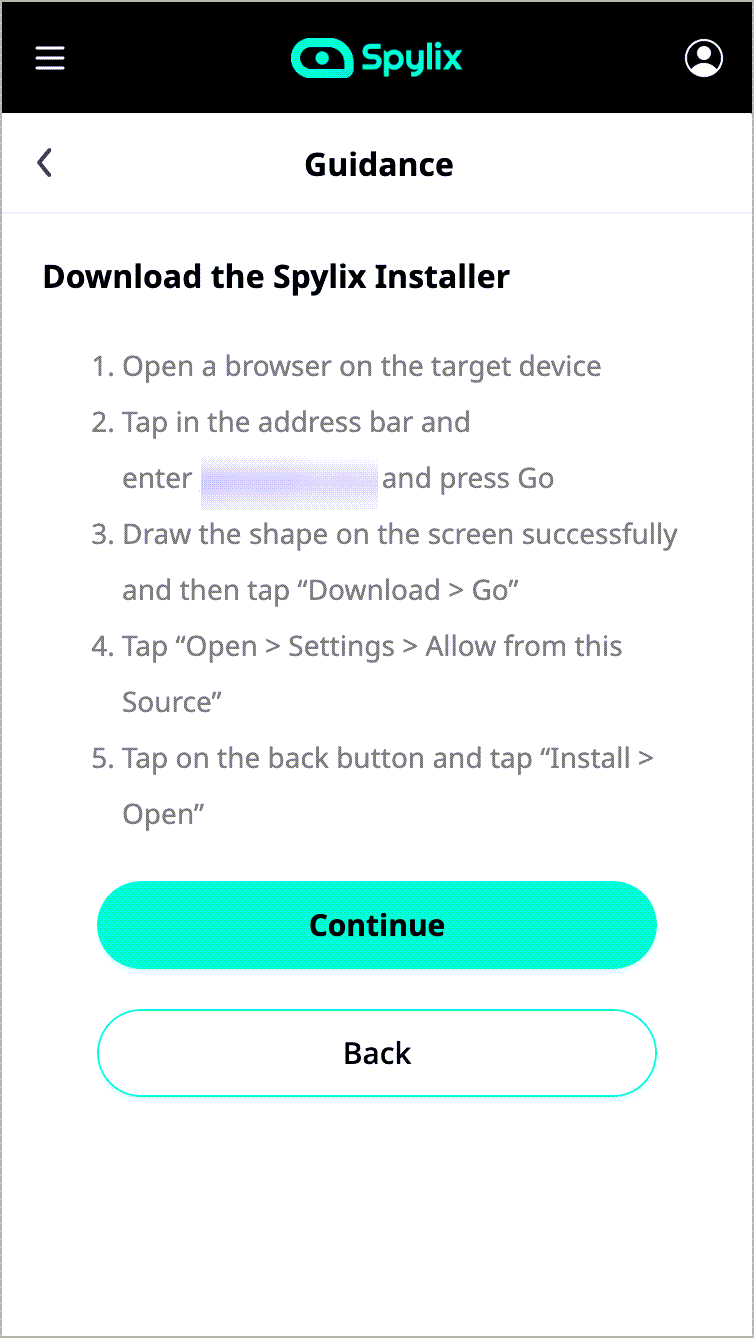 Step 3: Now you can start monitoring your boyfriend's android phone online.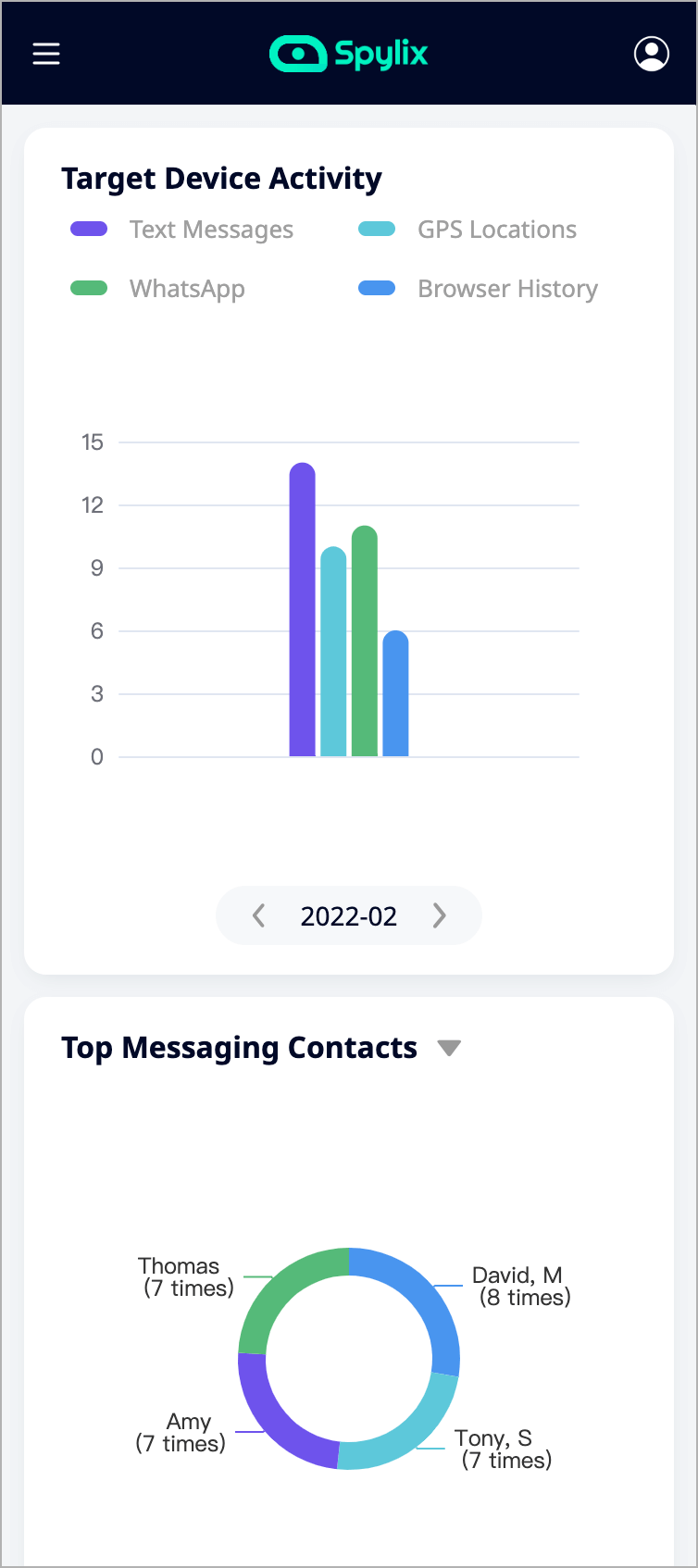 Using Spylix, you can monitor all outgoing and incoming text messages and spy on your boyfriend's phone easily. It includes the contact and the time stamp.
Not only that, but you can also access photos and videos that your boyfriend has taken through their phone's camera. You can also view photos that your partner received from other sources.
Part 3: What Information Can I Get from Spying on My Boyfriend's Phone?
Your major purpose in exploring apps to spy on your boyfriend is to be able to know if he is faithful to you or not. After all, a relationship is only successful when both partners are transparent about their activities.
There is not much information you can glean when you decide to search- apps to spy on my boyfriend's phone. But, Spylix is very reliable to meet all your spying needs. Here are some crucial data you will get through the app:
1. SMS Spy
Know about every text message he receives or sends at a precise time.
2. Whatsapp Spy
Find his Whatsapp messages, contacts, and the photos and videos he sends and gets through this messaging app.
You can monitor your boyfriend's activity on his Facebook, WeChat, Kik, and Viber apps.
Access all calls your boyfriend makes and receives on his phone with timestamp and contact. You'll also know how long he's talked with someone.
5. Track all keystrokes
You can remotely monitor chats and passwords that your partner enters on the phone. Thus, apps to spy on your boyfriend's phone help you to understand whether there's a reason to doubt your partner or not.
Part 4: Other Boyfriend Spy Apps for the Android Phone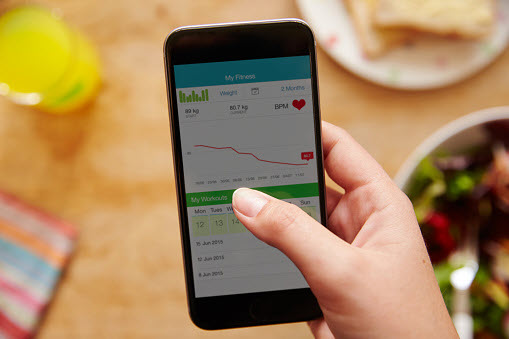 By now, it must be fairly clear to you how it's so easy to spy on your boyfriend with the app described above. There are also other feature-rich spy apps you can try for the same purpose.
So, if the question of how can I spy on my partner's phone is reigning supreme in your mind, here are some other apps you can check out:
The app has various unique features for those wishing to spy on their boyfriend's phone.
You can view every phone call of your partner with it. Features like social media app monitoring, viewing installed applications and media files along with GPS tracking make it one of the most sought-after spying apps.
What's more? You can also check all their deleted photos and messages.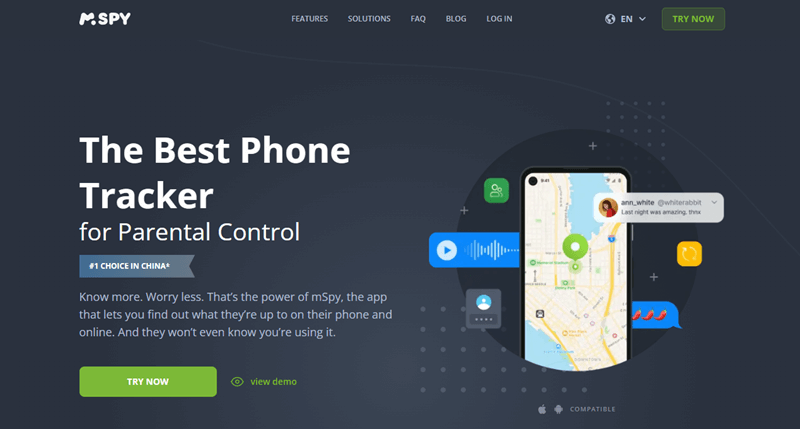 For all those who want to know how to spy on my partner's phone, the XNSpy app is one of the best. It comes with advanced features like social media app screen recording and the recording of calls and phone surroundings. You can monitor emails and watch people and their locations through it.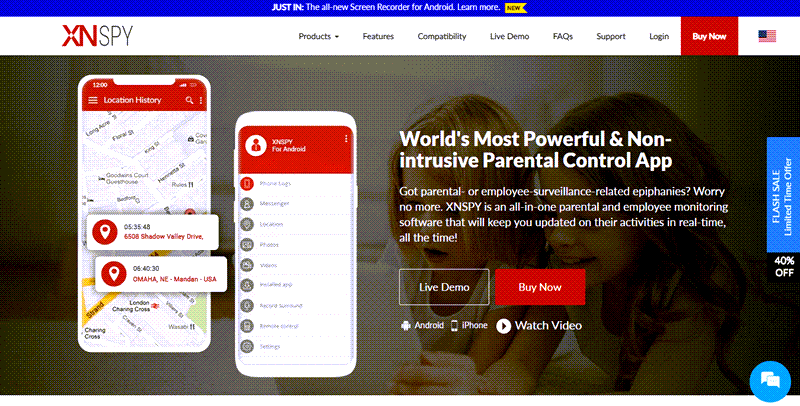 With this app, you can see their web browsing routine. You can also access the Wi-Fi networks they are connected to during the day.
It's a tablet spying app that allows you to take screenshots from the target phone. It gets automatically updated on your boyfriend's phone and helps you track all he's watching on various apps.
The app also allows you to spy on all incoming and outgoing messages easily. Leverage the tracking feature to track where he is.

Undoubtedly, today with the help of such apps, it's not at all difficult to know how to spy on a boyfriend.
Find Who Your Boyfriend Is Messaging On His Android Phone ASAP!
No cheater will ever confess about their misdeeds. But you don't have to be the innocent one. Stop waiting and wondering how to spy on my boyfriend's android phone for free.
It's time to discover whether there's something cooking behind your back or not.
Get accurate and real-time updates on your boyfriend's activities with Spylix. Then, make the decision to trust your partner or not based on reason and evidence.
When you have the right data by your side, your partner just cannot refute your claim in any circumstance.