Viewing someone's story on Snapchat only requires you to click on their DP icon. However, doing so will leave room for the target person to know you viewed their story. Moreover, not much details can be obtained by this method. If you want to get detailed information about someone's Snapchat, you need a Snapchat viewer.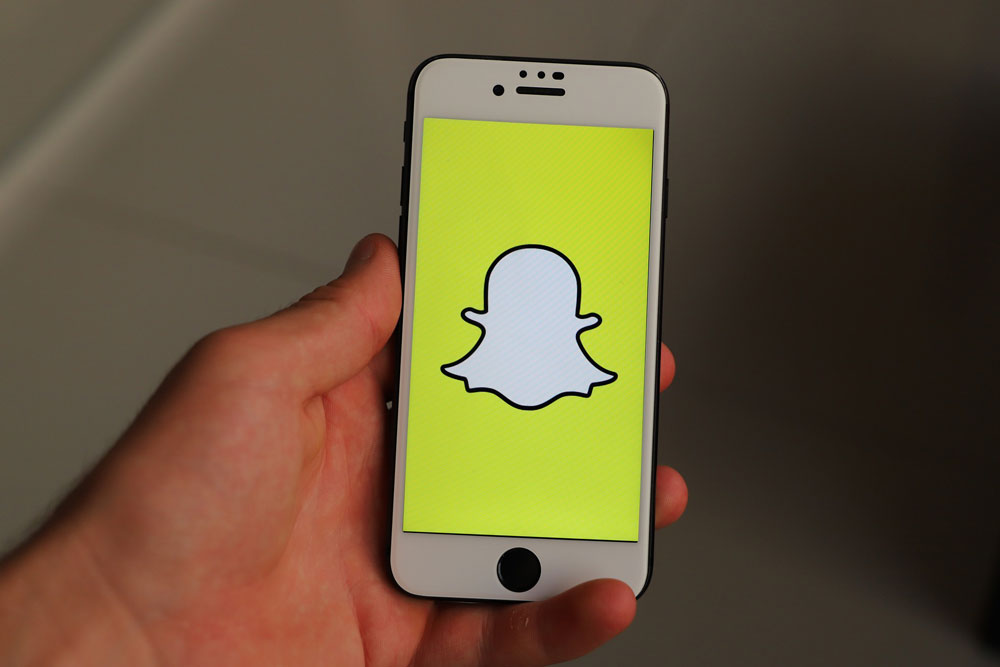 What Snapchat viewer should I use to monitors someone's Snapchat account without being detected? I will introduce you to the six ways to monitor a Snapchat account, especially using the Spylix professional Snapchat viewer tool.
Part 1: How to Secretly View Someone's Snapchat Story
Anytime you view someone's story by clicking on their Snapchat DP, your name is viewed by the target person. Thus, you remain visible during the process. However, there is a way you can bypass this and remain invisible throughout the period. All you need is a Snapchat viewer that can work in a background mode, and I will introduce you to one.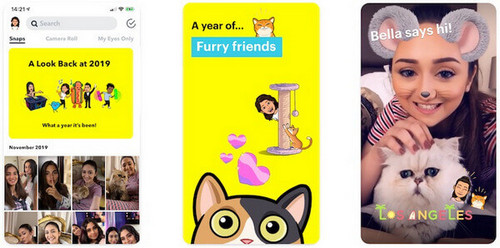 1. Use Spylix – The Best Snapchat Viewer
If you ask me which is the best Snapchat viewer, I will straightforwardly tell you it's Spylix. In all my years as a researcher and a tester, I have never encountered a professional spy app that works for Android and iOS in the way Spylix does.
So, if you are looking for which Snapchat viewer that is reliable, works instantly, and is easy to use, Spylix is the tool. With Spylix, you can monitor over 40 data types on your target device, such as Calls, Snapchat texts and media files, GPS, and so on.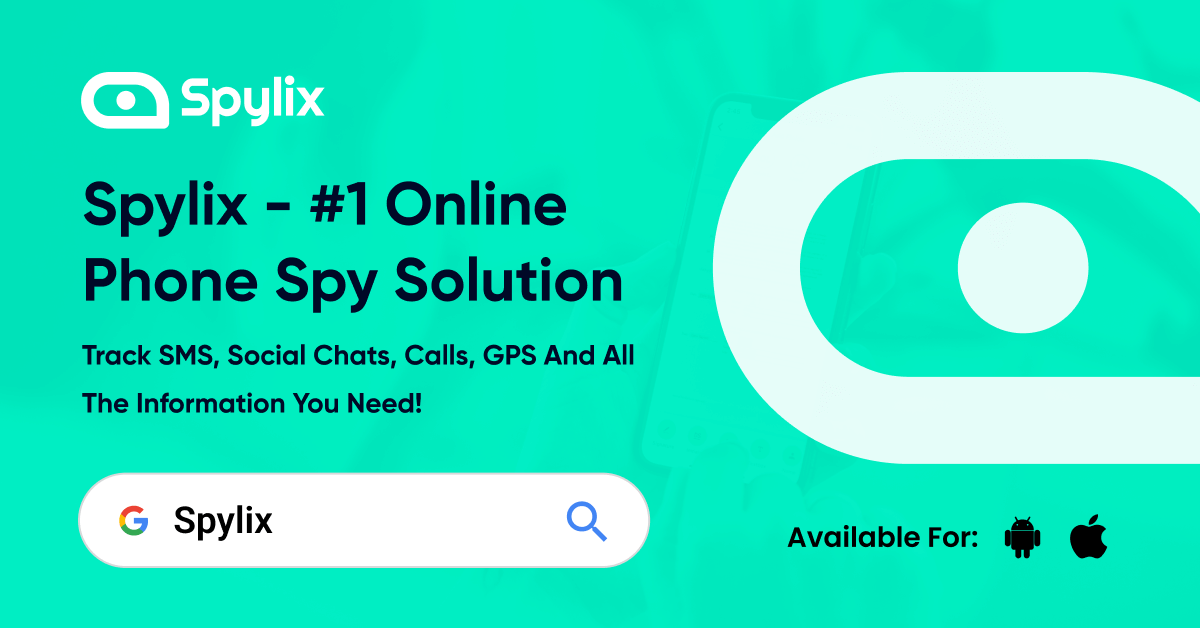 Why is Spylix the best Snapchat Viewer?
View their text messages.

Want to see all the text messages your target is sending or receiving via Snapchat? Spylix can view all messages and display them on your Spylix account to easily monitor your target person. Moreover, Spylix can also access the deleted or disappeared messages.

View multimedia files.

Snapchat is an excellent social platform to share photos and videos. With the Spylix Snapchat viewer, you can access all the sent, deleted, or received photos and videos all at the comfort of your dashboard in real-time. If spying on your spouse, this feature comes in handy to catch them cheating.

Using a spying software solution like Spylix, you won't just be able to see the files they send. You will also be able to see multimedia files, which include photos and videos.

View their contacts.

If your target person is texting or sharing media files, it would be best to view the contact of the person on the receiving end. Spylix got you covered. It can access the contact's details, such as emails associated with each text or media file shared.

View Other Social Apps

Snapchat is not the only social app that Spylix can monitor on the target device. Being the best Snapchat viewer, Spylix supports over 40 data types that it can monitor. Other social apps that can be spied on include WeChat, Kik, WhatsApp, Line, Instagram, and Facebook. All these apps can be monitored in terms of viewing text messages and media files shared.

Call Logs Spy

Spylix can spy on all the incoming and outgoing calls on the target device. In doing so, it can access the call durations of each call and their call history. Additionally, the contact details associated with each call will be displayed.

GPS Location Tracker

Spying on someone's Snapchat story is not enough. You also need to access their exact location. Luckily, the Spylix professional tool has a GPS location feature that lets you view the exact location of your target device remotely without them knowing.

Works in Real-time

Spylix, the best Snapchat viewer, ensures all information you are monitoring about your target device is uploaded to your Spylix dashboard on a real-time basis. Through this, you get to entirely control the device and get updated data about all their activities.

Works Secretly

Spylix works in a hidden and undetected manner in spying on the target device, leaving no traces. Therefore, your target device will have no clue that they are being monitored. Moreover, the app is a lightweight 5MB. Thus it won't even affect the performance of the target device.

Works with all Phones

In designing Spylix to be the best Snapchat viewer, a user-centered approach was used. It was designed with your best interest at heart to ensure no one is left out in using it. Thus, the Spylix tool works with all phones, whether it's Android or iOS.

No Jailbreak or Root Required

To start spying on someone's Snapchat history, only three steps are needed. No rooting or jailbreaking of the target device to spy on it is required, yet you will access all the advanced features of Spylix.
How to spy on Snapchat with Spylix?
Step 1: Click the "Try Now" button and register for a Spylix account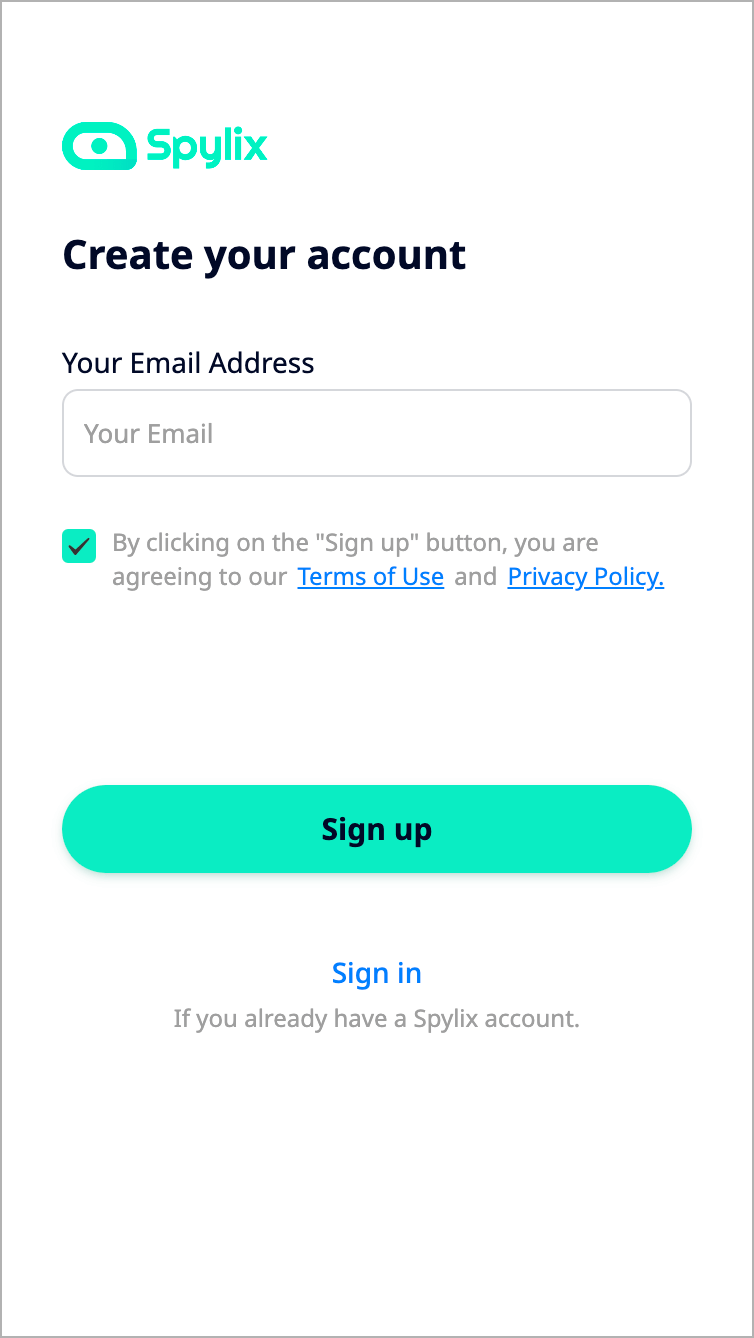 Step 2: Follow the guidance instructions to set up Spylix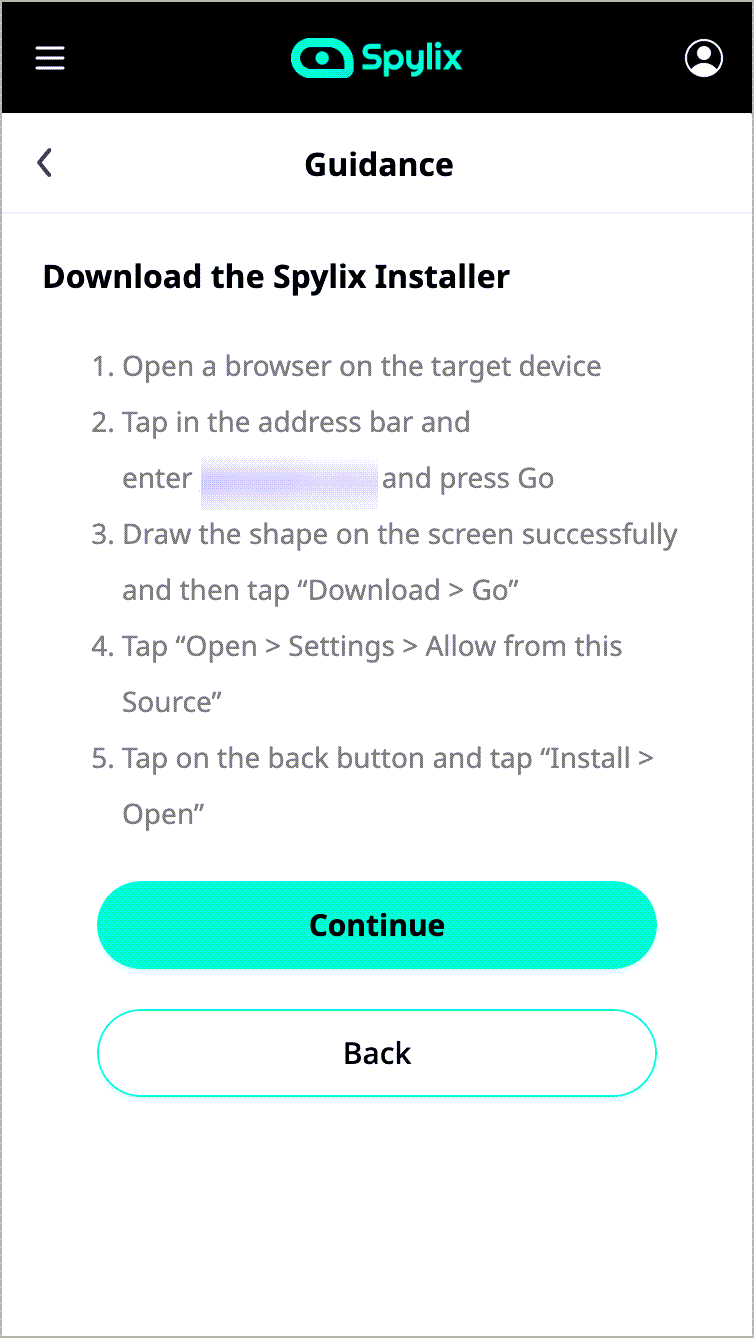 Step 3: Start viewing their Snapchat story from your Spylix dashboard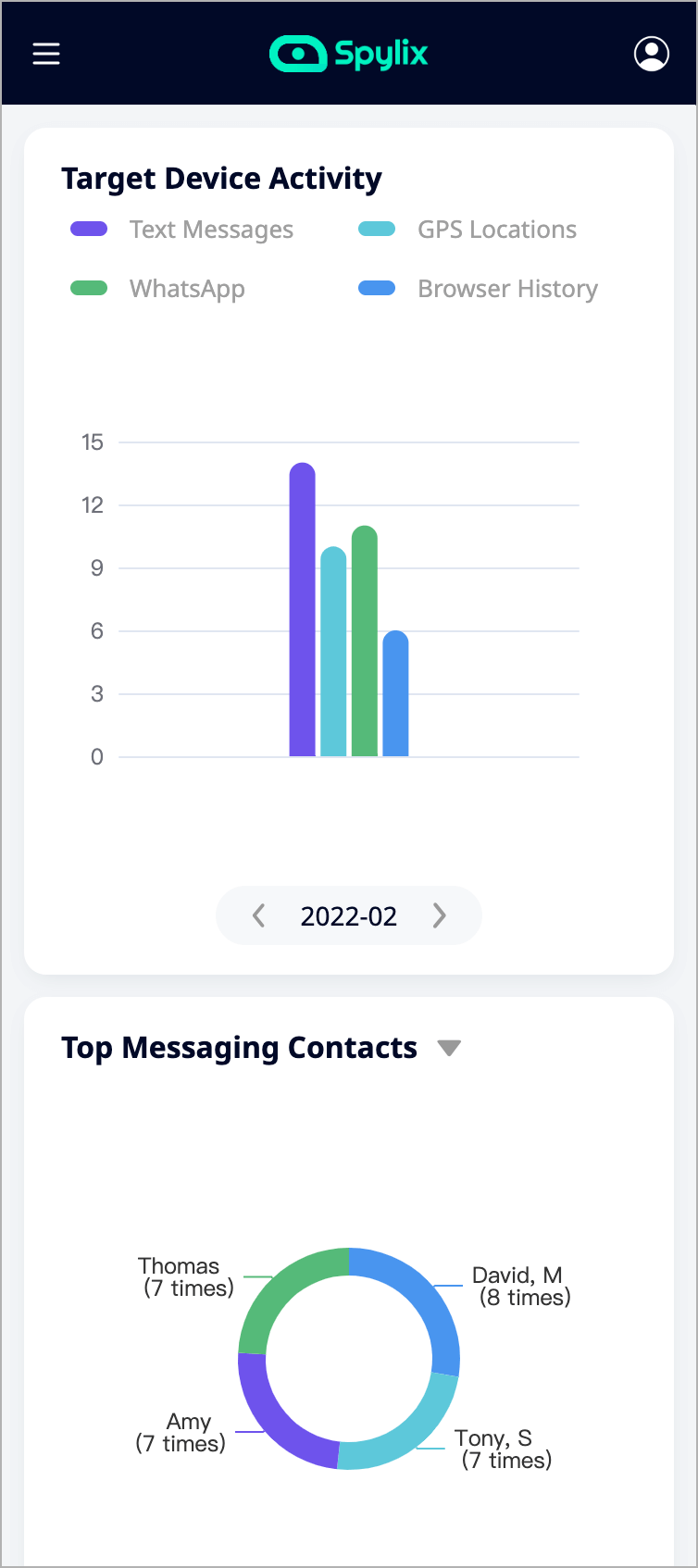 2.Using Airplane Mode
Whether you are using iOS or Android, you can be an anonymous snapchat viewer if you turn on airplane mode.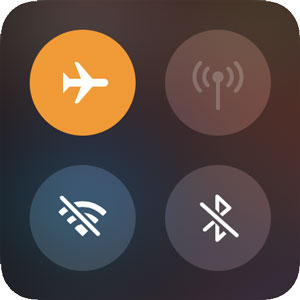 To secretly use Airplane mode as a Snapchat viewer:
Open your Snapchat and click the "Stories icon."
When you get a Snapchat notification, turn on Airplane mode before tapping on the notification.
From the stories page of your Snapchat app, you can then view previously loaded stories, and your target person won't know it.
Finally, exit Snapchat, delete it, then reinstall it.
Pros:
Very easy to operate
The method is completely free
Cons:
Not all Snapchat stories can be reloaded.
Bulk stories can't be viewed at once.
Having to reinstall your Snapchat is hectic. Alternatively, use the Spylix tool.
Compared to Spylix:
The process of using Spylix is smooth. You don't need to reinstall Snapchat every time.
Spylix supports viewing bulk Snapchat stories.
3. Use Snap Map Snapchat Viewer
To view Snapchat stories using the snap map, follow the steps below:
Visit the Snap Map
Click the "Browse the map" option.
Using the search bar, search the location of your target. Alternatively, click the current location to search local people.
Allow the location permissions when prompted
View Snapchat stories from the map.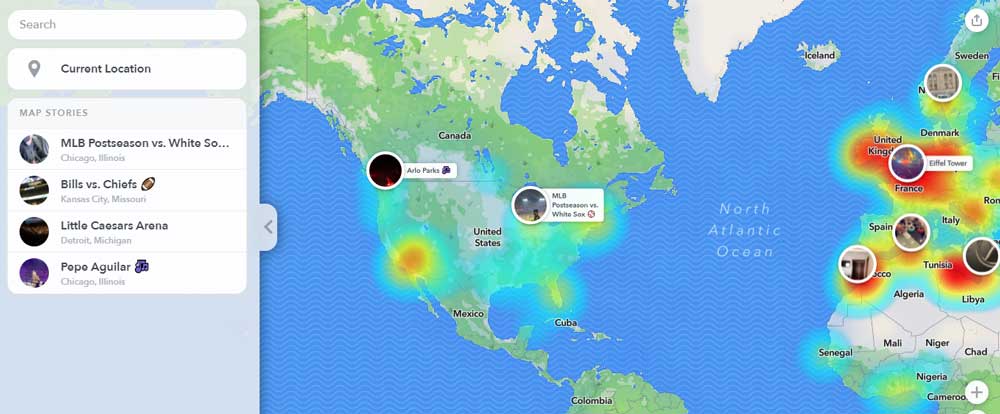 Pros:
The method is easy to use
The location of the target Snapchat can be viewed from the map
Cons:
Only the Snapchat stories of specific users can be viewed.
Your location has to be known for you to start using the snap map.
Compared to Spylix:
With Spylix, you access other features of your target, not just their Snapchat stories.
Unlike the snap map, your location is not needed to start using the Snapchat viewer.
Spylix can view any user.
4. Use Email to View Friends' Snapchat Stories
It's possible to share to friends your Snapchat stories in the form of MP4.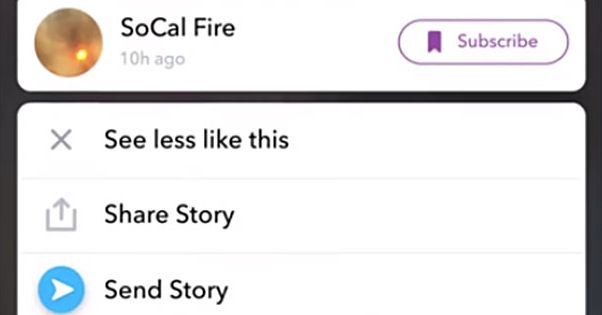 To share the Snapchat stories:
From your friend's Snapchat, click the gallery icon, then click the "Stories."
Click the three-dot icon, then click the "Export Snap."
Click the "Mail" icon, use your email as the recipient, and click "Send."
Pros:
Few simple steps are involved.
The method is free to use
Cons:
You must have the email logins of the target person.
It can only be shared with friends.
Compared to Spylix: 
Spylix offers more details in monitoring the Snapchat.
Using email lacks a user-friendly interface to monitor Snapchat, but Spylix can monitor Sbapchat from it's dashboard.
Using email leaves traces and can't be used to view Snapchat stories secretly, but for Spylix, everything occurs secretly in a background mode.
5. Use Another Snapchat Account
Another way to use a Snapchat viewer to vie Snapchat stories of another person is by creating another Snapchat account. However, the new account should not be associated with your original account and should not have your details.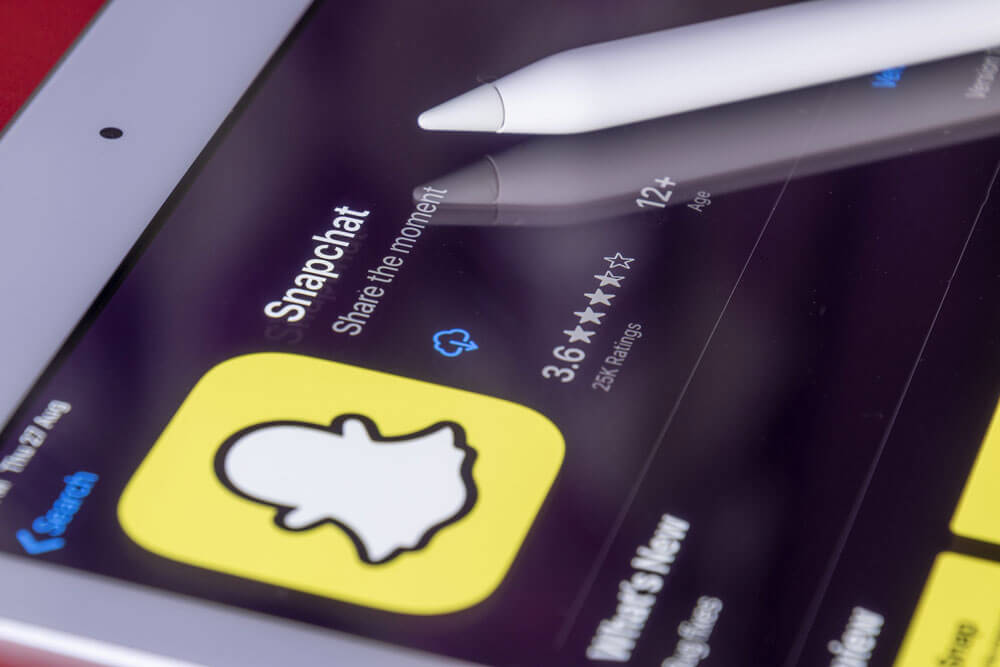 Please don't add any pictures or your name. Ensure it remains anonymous, then use it to search for your target person and view their stories.
Pros:
The method can be used at once convenience
Your original account is kept intact throughout the process.
Cons:
No personal information can appear on the new account
You have to recreate a Snapchat account
You have to recall the account to search for others
The method is cumbersome for most people
Compared to Spylix: 
Spylix Snapchat viewer doesn't need you to recreate another account.
Unlike creating a new account, Spylix works secretly.
With Spylix, you don't risk getting discovered by your target.
6. Use your Friend's Phone
If you have a friend who is a Snapchat friend of your target person, you can borrow their phone and use it to view the Snapchat stories of your target. However, people rarely lend out their phones, making this method difficult to use.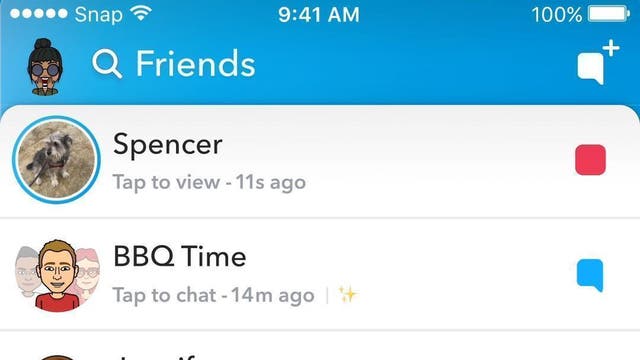 Pros:
No third-party tools are needed
The method is free
Cons:
Getting someone to use their phone is difficult
You can't secretly spy on your target as your friend can sell you out.
Compared to Spylix: 
Spylix doesn't need a friend's phone to work.
Spylix is more secure and anonymous in spying on your target.
Part 2: Can I View People Who View My Snapchat Story or Take Screenshots?
Yes, you can. Snapchat has a way to show you who views your Snapchat history or takes a screenshot from your account.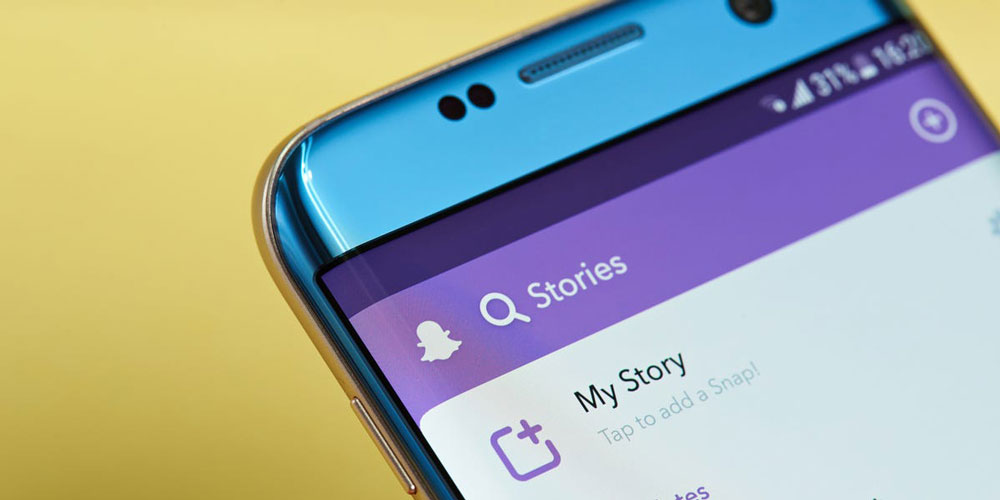 To view who has screenshot your Snapchat stories or viewed them:
Open your Snapchat and click the "My Story" icon.
To open the list of viewers, swipe up on your Snapchat story.
Still, click the "Screenshot" on the same page to see the total number of people who have screenshot your stories.
Note: in the list of viewers, only 200 names can be viewed. Past that, you can only see the total number of viewers with no names.
Part 3: Can I Change Who Can See My Snapchat Story?
To customize who can view your Snapchat stories, do the following:
Open your Snapchat app and click the "Settings" or "Gear" icon.
Navigate to the "Who can see my…", then click "View My Story."
Customize who to view your Snapchat stories "My Friends," "Everyone," or "Custom."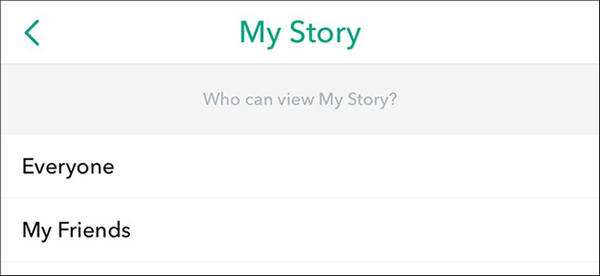 The customization will only work for your subsequent publications. The already published stories won't be affected.
Part 4: Summary
Undoubtedly, Snapchat is an excellent social platform through which people communicate and share memories. The Snapchat stories, in particular, are a good way for people to express themselves and speak out for their viewers to watch. However, you may at times want to view someone's Snapchat story without them knowing. In such a case, you require a Snapchat viewer.
This article introduced the six Snapchat spying apps to view someone's Snapchat story. However, if you need the most reliable Snapchat viewer to secretly, instantly, and easily view someone's Snapchat stories remotely, I suggest using the Spylix Snapchat viewer. With Spylix, you will achieve more than just viewing Snapchat stories. You will remotely monitor all the activities of your target device.