In recent days, many people have preferred communicating via texts to calls. At times, they may also need to send pictures to supplement the texts making Snapchat the most efficient tool because it contains both features.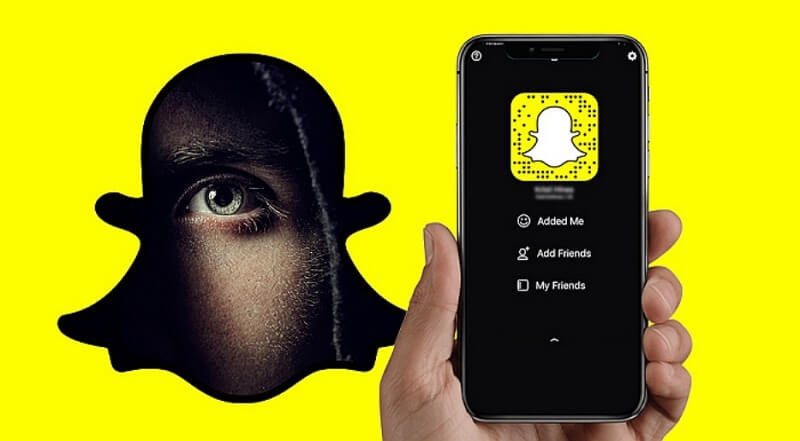 Do you have any interests in learning how to log into someone's Snapchat? This post covers five methods that you can use to answer the question. However, using Spylix is the best and the recommended method since it provides additional features other methods do not. Let's get started.
Part 1: How to Log into Someone's Snapchat Without Them Knowing Using Spylix
Spylix is a Snapchat password cracker used while hacking into someone's Snapchat. It works in the background mode; therefore, the one using the target device cannot realize it. It is the most recommended tool because it is easy to use thanks to its user-friendly interface and involves three steps to log in to snap.
1.1 How to Log into Snap with Spylix in 3 Steps
To log in to snap:
Step 1: Create an Account for Spylix
While creating your Spylix account, visit Spylix's official website and click on the Sign-Up button. You will be prompted to enter an email address and click on the "TRY NOW" button.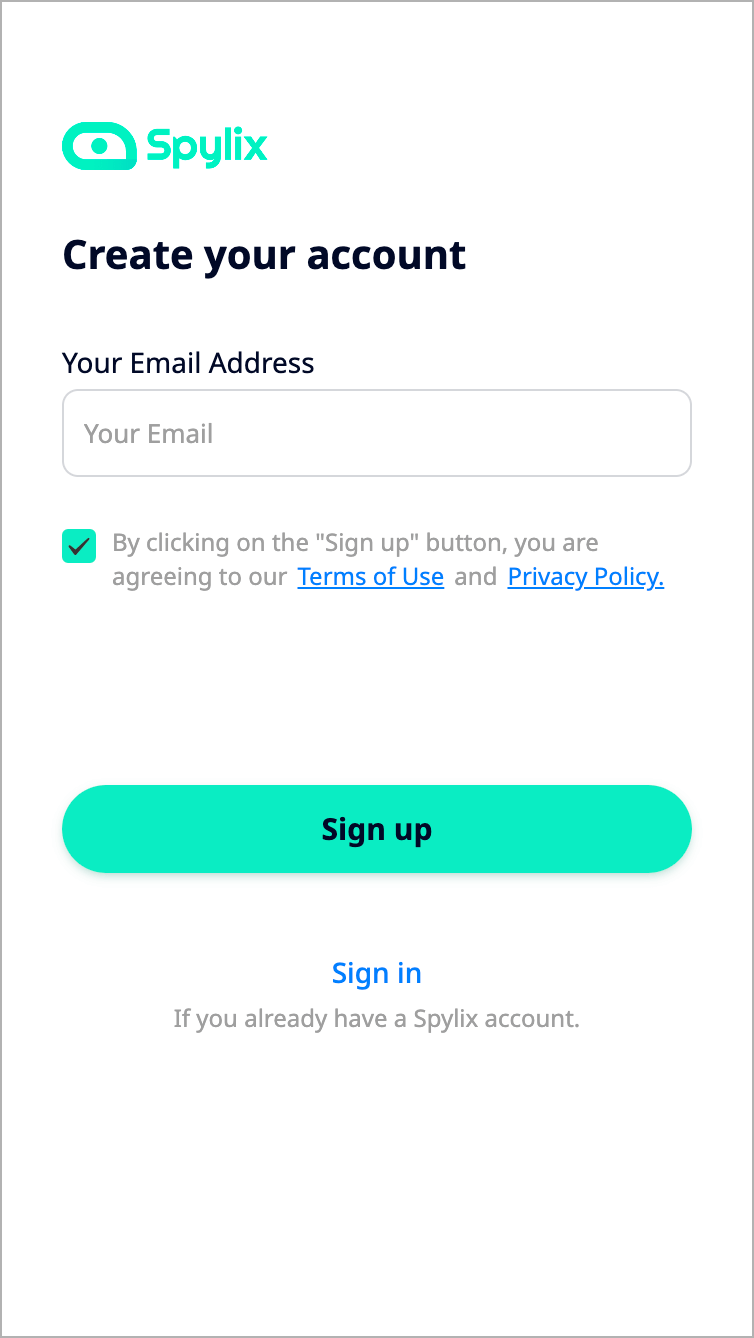 Step 2: Installing and Setting Up Spylix
Upon successful account creation, the steps for installing and setting up Spylix will be sent to you via the email ID you used while creating the account. Follow them keenly.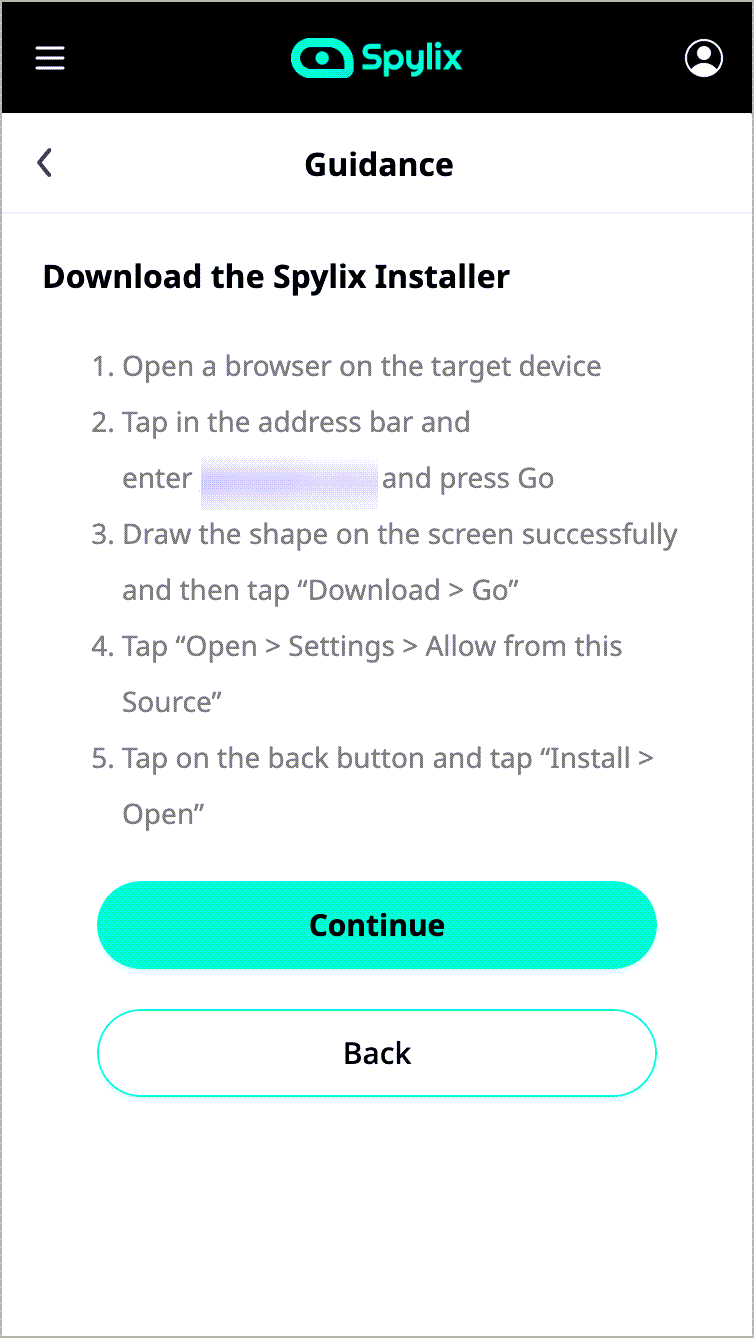 Step 3: Login to Someone's Snap
When Spylix is installed and set up well, you will manage to log in to someone's snap without their knowledge and data stored in the app.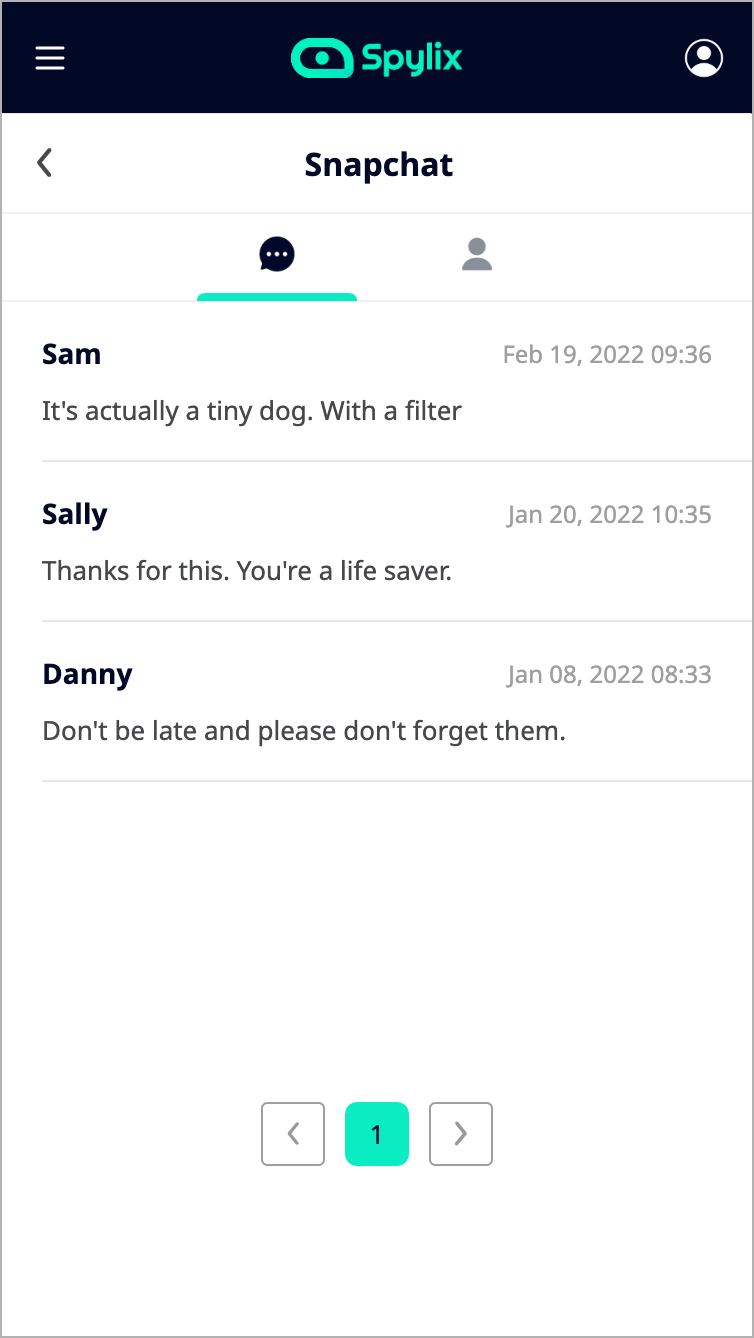 After hacking into someone's Snapchat successfully, you can view conversations carried out via the app together with media files.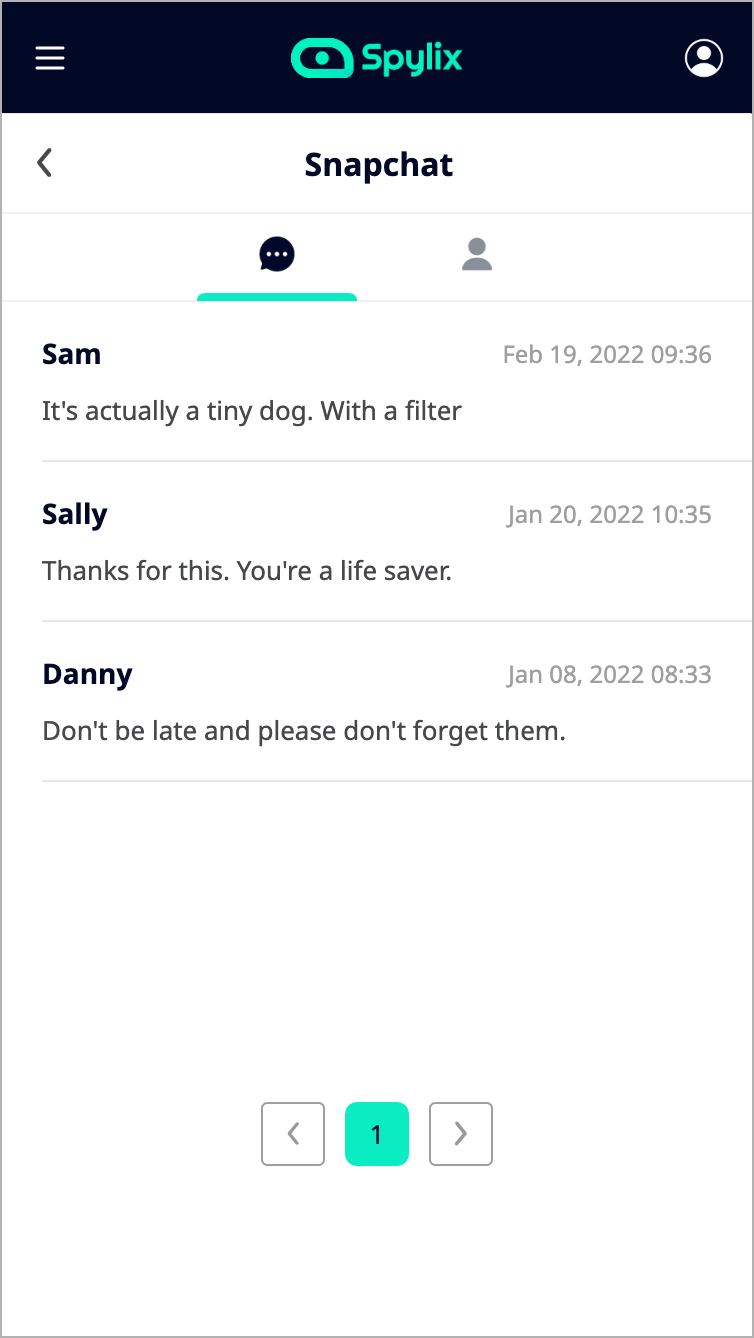 Spylix contains the following Key Features:
Track Snapchat Account in Real-time

All messages on Snapchat's target device will appear in the Spylix dashboard, and you can monitor them from there. This includes sent, received, and deleted messages. You can also view sent and received snaps and videos.

Does not Require Password While Hacking into Someone's Snapchat

Spylix mirrors Snapchat's account without requiring you to enter a password for that account.

View other Social Apps

Apart from Snapchat, Spylix mirrors other social apps such as WhatsApp and Instagram. Spylix monitors many social apps compared to other methods.

It Operates in Background Mode

Spylix operates in hidden mode, making it impossible for the Snapchat account owners to realize that they are being tracked. It does not send notifications as well.

Highly Secure

Spylix does not interfere with the phone's security because it does not require jailbreaking or routing the target device.

View Media Files

Using Spylix, you can see media files such as pictures shared during conversations together with their time stamps.

Track Location

Spylix tracks the target device in real-time. Whenever there are any movements, the new location is updated in the dashboard.
Part 3: How to Get into Someone's Snapchat with mSpy
mSpy is a Snapchat password cracker tool that enables you to crack into another person's Snapchat account without requiring a password. It contains straightforward steps, making it easy to use for everybody, even those without technical skills. It, however, monitors few social apps compared to Spylix, which monitors many.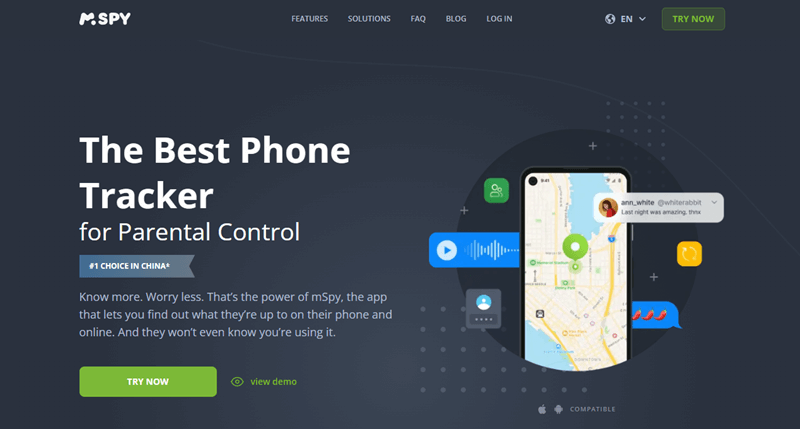 It updates data in real-time. This makes sure that whenever an activity is carried out in target device Snapchat, you are not left out. After setting it up, it works in stealth mode. This ensures that the target device's person does not realize that you are spying on them.
Features of mSpy
Operates in Hidden Mode

mSpy works in background mode and does not send notifications to the Snapchat account owner, enabling you to spy unnoticed.

Easy to Use

It is easy to use this snapchat hack tool because it involves three straightforward steps. It does not require one to be technically skilled.

It Does Not Require Jailbreaking or Routing

While Spying on a Snapchat account using this tool, you will not be required to jailbreak or route the device; hence your phone's security is not tampered with.

GPS Tracking

mSpy updates the current location of the target device on its online dashboard. Any movements to a new site are also updated. One can also see the location history, which contains previously visited places.
Pros of mSpy:
It tracks and monitors a Snapchat account without you being noticed.
It does not interfere with your device's security.
It tracks many social apps alongside Snapchat.
It contains direct steps for installation and set up, therefore, making it user-friendly.
Cons:
It tracks a few social apps.
The target device requires jailbreaking while accessing the advanced features of this tool.
Comparison with Spylix
With mSpy, the target device needs jailbreaking when one wants to use advanced features compared to Spylix, where all features do not require jailbreaking.
Spylix mirrors many social applications, unlike mSpy, which monitors a few.
Part 4: How to Hack Snapchat Online for Free?
You can also hack into someone's Snapchat account without any installation using the following online tools:
HackAccount

It is an online Snapchat hack website that only requires one to key in the username of the Snapchat account that you want to hack. After logging in, you can see the messages and media shared.

SnapBreaker.com

 This website enables one to see all the messages shared among various people together with media files. All this is possible after entering only the username. On the other hand, it is inaccurate and therefore not advisable.

AppMessenger Tracker

It is a Snapchat hack tool used while logging in to another person's Snapchat account. It also hacks into other platforms such as Viber, Telegram, Skype, and Facebook.

SnapTracker

This is a spying tool that monitors a Snapchat account remotely. You can also view call logs, videos, audio, messages, and location.

SnapBrute

It is an online hacking tool that does not require installation and is accessed using web browsers. It only runs on sites that contain SSL certificates.

HeyBlink

It is a highly reliable tool used while hacking someone's Snapchat. After providing the username of the Snapchat account, you will view pictures, messages, and videos after 2 minutes.
Part 5: Log into Snap Without Them Knowing Via Email or SMS
This method is used if one wants to log into another person's Snapchat urgently. It involves resetting the password of the account through email or SMS. After resetting the password, you can use the new password to log in.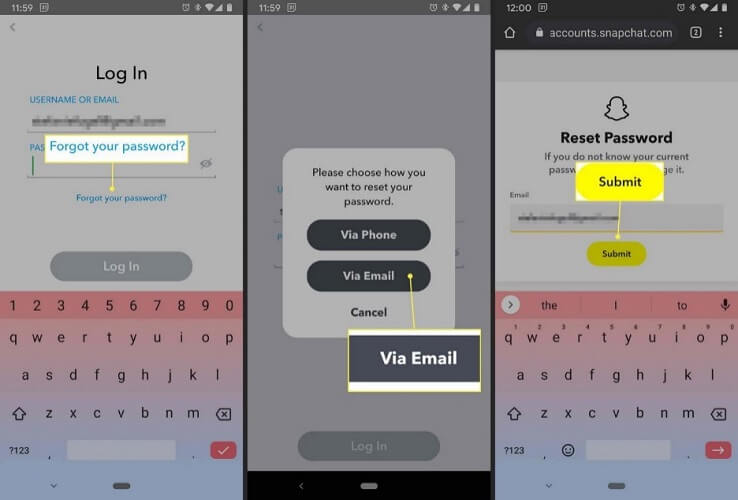 While using this method:
Launch Snapchat on your phone
Click on the forgot password option
Reset the password using email or SMS
Enter the email where the reset link will be sent or relax until the verification code is sent to the target device via SMS
Click on the link for resetting the password sent via email or key in the code sent via SMS
Enter new password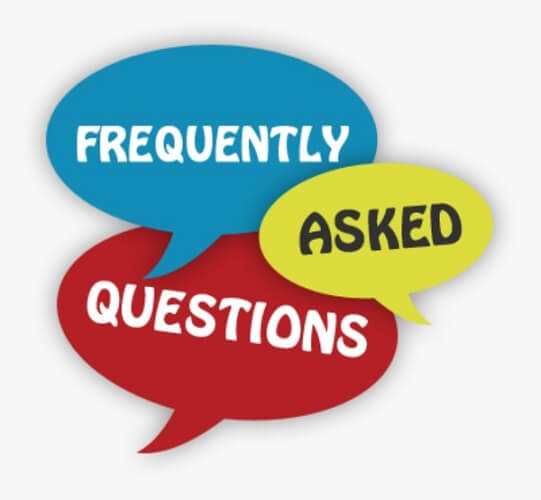 6.1 Can I Log Into Someone's Snapchat Without Them Knowing Legally?
Logging into another person's Snapchat may be necessary while monitoring children or employees. Doing this without being caught ensures that trust is not compromised. You can log in without being caught using the tools outlined above. However, Spylix works in background mode and provides many features compared to other tools. It is the most efficient tool.
6.2 Can I Log Into Someone's Snapchat Secretly Online for Free?
It is possible for you to log into someone's Snapchat online without requiring the installation of apps using the six tools covered in this article. However, online tools provide few features compared to the ones Spylix offers. Besides hacking into another person's Snapchat, Spylix monitors GPS location, calls, and other social apps.
6.3 Can You Tell Who Log Into Your Snap?
If one logs into an account using a different device, Snapchat will send the IP address of the device used, its model, and the time when the account was logged into the email address linked with the device. However, Spylix works in hidden mode in the target device. This makes it extremely hard for the person you are spying to know.
Conclusion
You may want to spy on another person's Snapchat for various reasons, such as monitoring children and employees' activity. Are you asking yourself how to log into someone's Snapchat without them knowing? This is the post because it has answered the question. Spylix is the best and most efficient spy tool of all the methods explained. It provides many features other tools don't. Try Spylix now, and you will enjoy the results.