Although the word spy may startle some, there are plenty of reasons one would require to keep an eye on someone and search online for a method to enter cell number and read texts free without installing on the target phone. These reasons can include making sure one's child is out of danger or tracking lost phones.
Now the internet is filled with an abundance of spy solutions, but to help one decide, we have listed the top solutions to this problem.
Part 1: Can I Enter Cell Number and Read Texts Free without Installing on Target Phone?
Yes! You can enter cell number to read texts free without installing on target phone effortlessly.
It is entirely possible!
There are a few different ways to access the SMS texts which you can use according to the platform of your target device. The primary one is through a reliable spy app.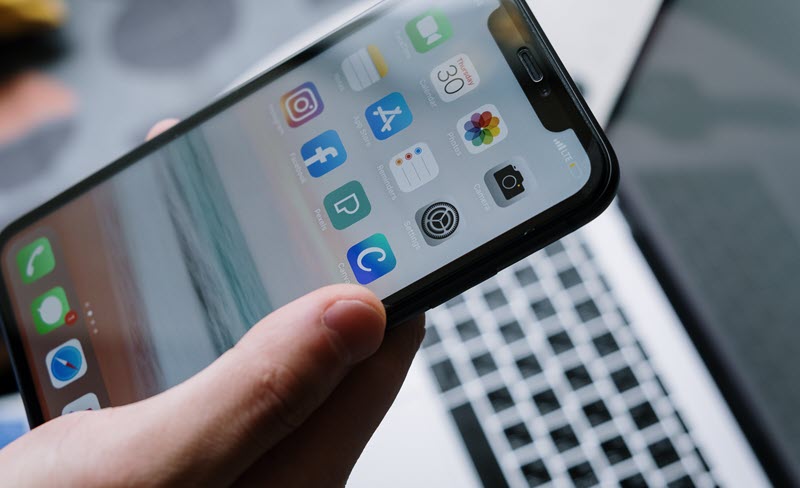 If you want to track another person's iPhone without touching it, then all you have to do is know their iCloud login credentials beforehand and that they sync their texts via iCloud. Also, it is vital that the device that iCloud Backup is enabled on the iPhone.
After that, the spy app will do the rest!
If they don't use iOS and instead Android, then in order to read text messages, you'll need to set up the spy app.
Once it is all set and done, it will automatically sync with our app's Control Panel and give you detailed information about the call or SMS occurring on the Android.
Part 2: How to Enter Cell Number to Read Texts Free without Installing on Target Phone with Spylix?
Spylix is a spy app to make sure kids stay safe while surfing the net, and it does through a large variety of tracking features. The spying app will allow users to remotely view almost anything ranging from SMS, WhatsApp, and even messages from Social Media Apps.
Additionally, the targeted phone's browser history, saved photos, videos, and documents can also be monitored. The most interesting part about this application is that it even lets the monitoring party information about the keystroke entered on that device with an inbuilt keylogger.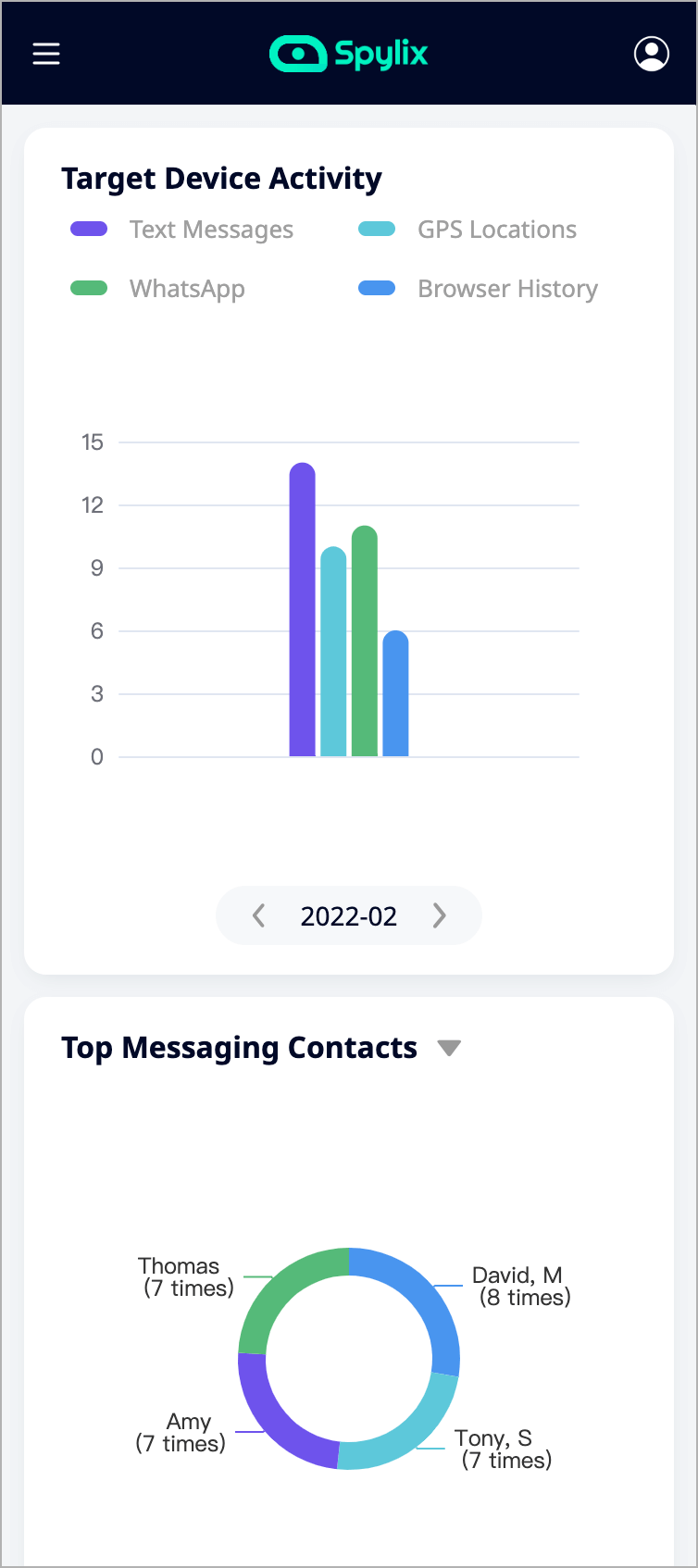 1.1 Spylix Text Spy Features and Other Key Utilities
Spylix comes with a valuable set of spy features to make sure everyone about the target phone is known to the user. These features are:
Text Monitoring

Spylix can track every bit of text message activity occurring on the target mobile phone (Android/iOS). On Android and iOS, it can monitor the target person's SMS and iMessage content. Besides, if the target user has deleted the texts, Spylix can easily retrieve them.

Social Media Tracking

It is capable of checking 20+ different social media apps, such as WhatsApp, KiK, LINE, Telegram, Viber, Tinder, Snapchat, Hangouts, Skype, Instagram profiles, Facebook, Facebook Lite, Facebook Messenger, Facebook Messenger Lite, Twitter, Tumblr, Badoo, POF, WeChat, QQ. The platform will provide the messages, media content, and the contact list associated with the exchange.

Calls & Contact Spy

No matter who the target person is interacting with via call, Spylix will provide information on that number instantly. Moreover, you can check out the entire contact list stored on the iOS/Android device.

Location tracking

Spylix allows complete surveillance over the target phone by providing all sorts of information to the user, such as their real-time location through a map on the control panel.

No Jailbreak or Rooting required

Most spy apps require a phone to either be Jailbroken or Rooted. The problem with this is that not only the mentioned methods are pretty technical to perform for an average user, but also that not every phone can be jailbroken or rooted.

Works in stealth mode

Children of today's age are technology experts and will be able to tell if they are being spied on more often than not. Spylix makes sure that doesn't happen by working in stealth mode, hidden from the target person.
1.2 Enter Cell Number to Read Texts Free without Installing on Target Phone - Step by Step Guide
Following is the complete tutorial to intercept text messages without target phone for free using Spylix:
Step 1: Firstly, access Spylix's official site, and create an account by purchasing a subscription plan. There, choose either iPhone or Android as the target platform.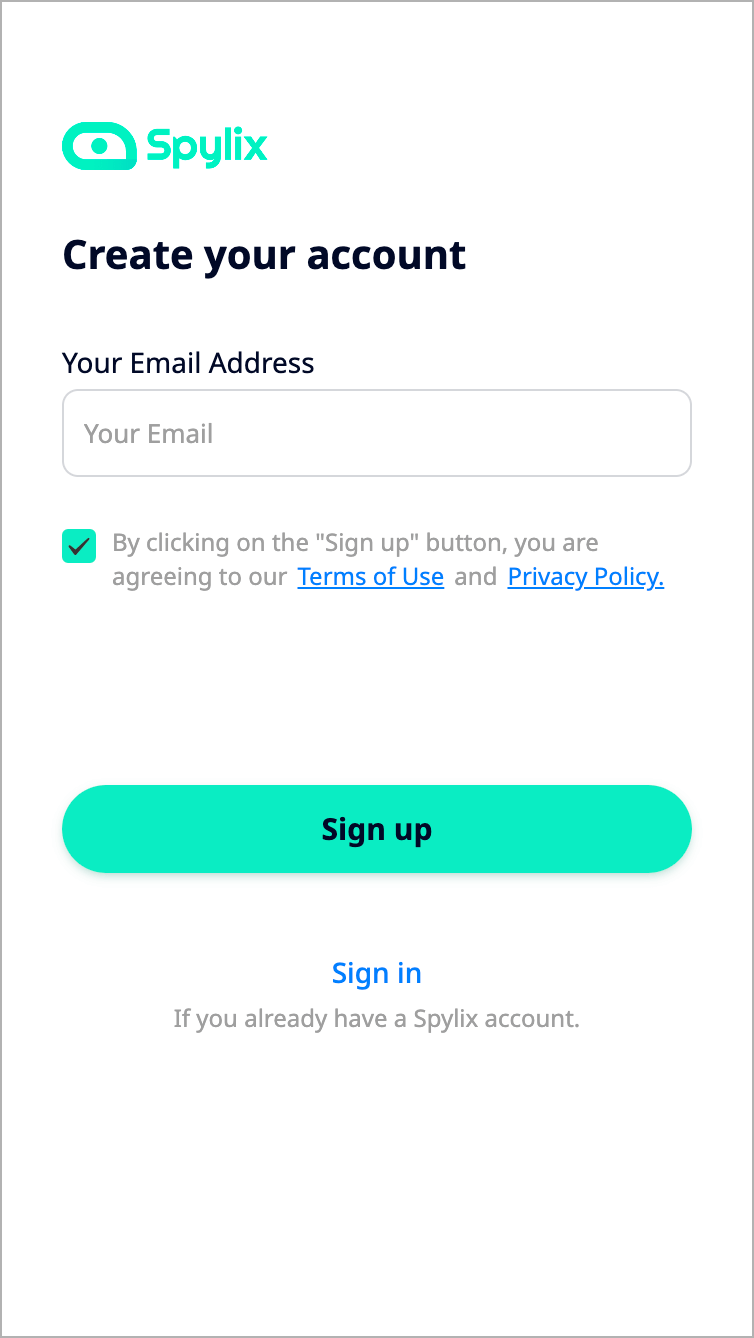 Step 2: In case the target device is iPhone, you have to sync the user's iCloud account with Spylix. For that, the iCloud Sync option must be enabled on the phone. Once that is out of the way, enter the iCloud login details, and complete the verification.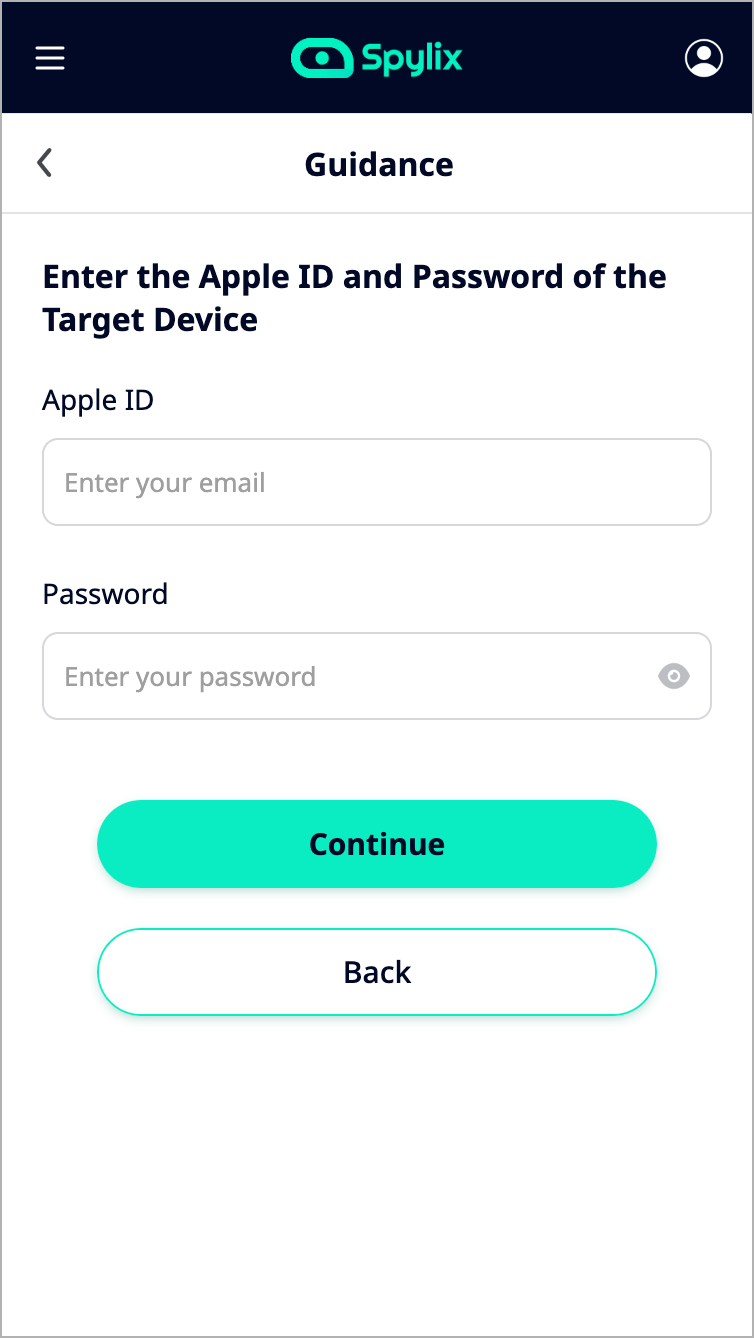 If the phone is Android, then install the APK application of Spylix spyware on the target device, and enter your Spylix account login details, which will trigger the spy mode.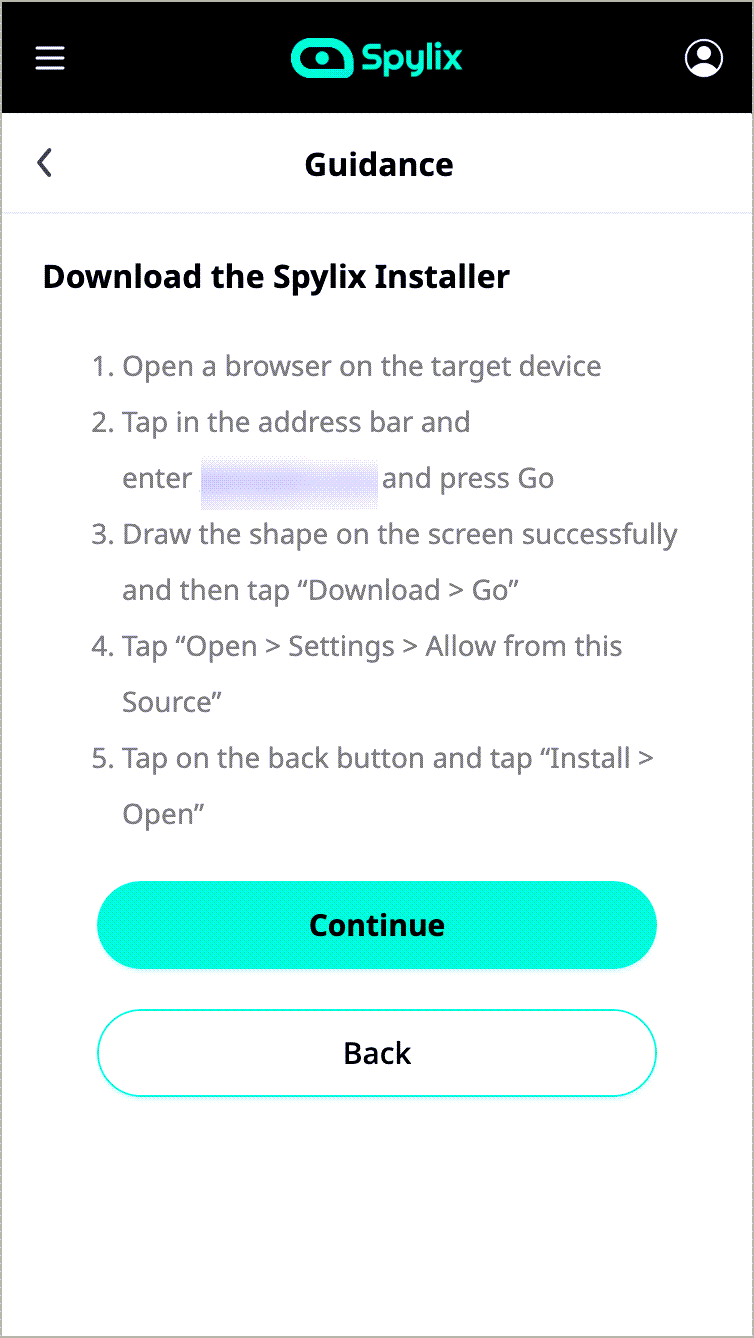 Step 3: Finally, access Spylix's control panel or dashboard using your computer browser and track all SMS activities on the target device.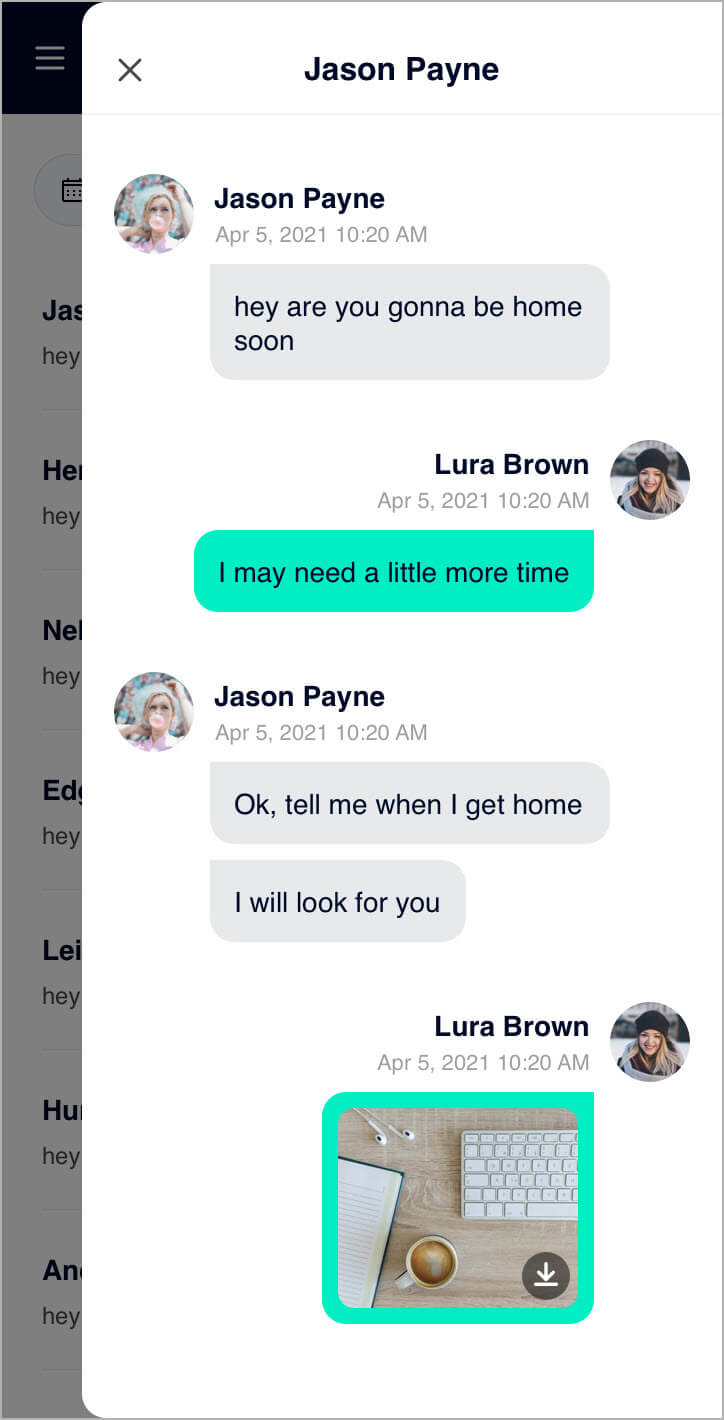 1.3 Comparison of Text Spy Function of all Solutions
Here, we have compiled data on Spylix and its competitors on the types of message services the client can monitor on the target device.
| Application | Types of SMS Messages Monitored by the App |
| --- | --- |
| Spylix | SMS, WhatsApp, iMessage, Telegram, LINE, Viber, KiK, Snapchat, Instagram, Skype, Hangouts, Facebook Messenger, Messenger Lite, Twitter, Tumblr, Badoo, POF, WeChat, QQ |
| SpyBubble | SMS |
| mSpy | WhatsApp, iMessage, Telegram,Snapchat, Instagram, Skype, Hangouts, Facebook |
| Peeping Tom | SMS, iMessage |
| Hoverwatch | WhatsApp, Snapchat, Viber, Facebook Messenger |
As you can verify from the table stated above, Spylix can monitor most text messages types across both Android and iPhone.
Part 3: How to Intercept Text Messages without Target Phone for Free Online with SpyBubble?
SpyBubble is another powerful spying app that is not only compatible with a variety of operating systems such as Mac, Windows, iOS, and Android but is also easy to install and set up. The good thing about this app is that it's entirely cloud-based, providing real-time information per the user.
Here are some of the app's features that help keep track of the target phone.
Tap cellphone conversations and messages

The app will also allow complete surveillance of text messages and ongoing phone calls.

Take Screenshots

SpyBubble will allow the user to take screenshots whenever the target phone needs without them knowing. This is good as screenshots provide irrefutable proof when required.

Stealth Mode

Working silently in the background, the target person will not know if their mobile is being monitored.
Installation Guide
Here is a step-by-step guide to intercept text messages without a target phone for free using SpyBubble.
Step 1: Navigate to SpyBubble's website and pick a plan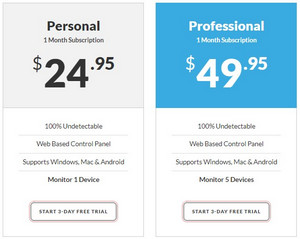 Step 2: The app will provide a license key after the payment is made for the activation process. For iPhones, remote installation can be done, but physical installation must be completed on Android phones.
Step 3: Log in to the SpyBubble account from any browser and keep track of all the information presented there.
Part 4: Free SMS Spy Online without Target Phone with mSpy
mSpy is a well-known app among the community, and it has been around for some time now. mSpy is one of those apps that prove that it's possible to intercept text messages without a target phone for free online. mSpy supports both Android and iOS. However, the installation process for both of them differs slightly.
Read entire conversations with complete discretion

Messages sent and received will be displayed on the mSpy dashboard.

TimeStamps for better record keeping

mSpy saves the messages and provides accurate timestamps when sent or received.

Track all sorts of messages along with attachments
mSpy can keep track of messages from SMS, iMessage, WhatsApp messages, Facebook messages, and so much more.
Installation Guide
Get mSpy up and running by following these steps:
For iOS:

Step 1: Set up a mSpy account and choose a subscription plan.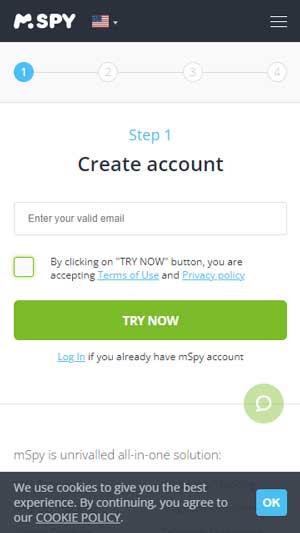 Step 2: Select iOS as the target and the non-jailbroken option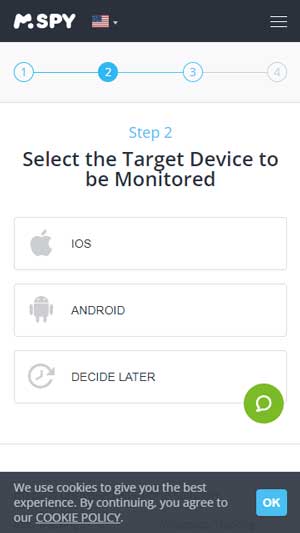 Step 3: Ensure the iCloud syncing option on the target device is turned on and sync it with mSpy
Step 4: Track messages from the dashboard
For Android:

Step 1: Set up an mSpy account and choose a subscription plan
Step 2: Select Android as the target
Step 3: Install the required app on the target device. This will require one-time access to the target device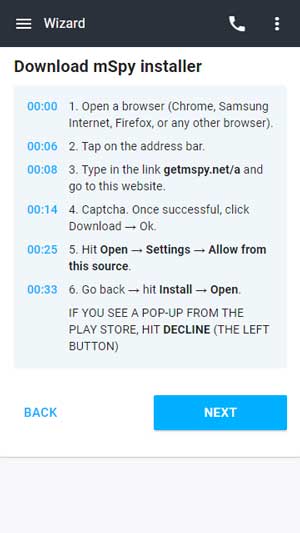 Step 4: Track messages from the dashboard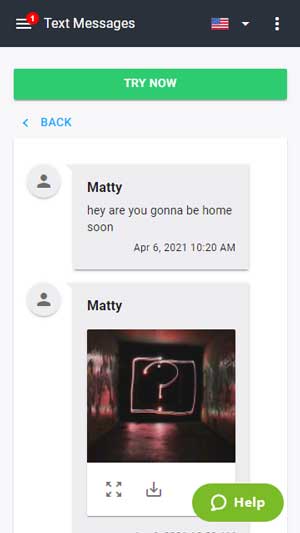 Part 5: How to Spy on Someone's Text Messages without Their Phone for Free with Messaging Peeping Tom?
There are times when one needs to read a message without showing the other person online. WhatsApp solves this by disabling read receipts, but the other person can still see the user online. They are not replying to their messages. This can get quite frustrating if someone pressurizes to reply every second, spamming text messages, or if the user feels embarrassed to not answer at the moment. Peeping Tom was invented to solve this exact problem.
Here are some of the features provided:
Silently read entire conversations

Peeping Tom will allow users to read complete conversations solely through their notifications, stored in a separate app section.

Take screenshots of conversation

Screenshots of the conversations can be taken to share the chat with others.

A variety of settings to tweak

Although in broken English, the app comes with several settings to tweak for the end-user.
Do note that the app is not available for iOS, and only Android users can currently benefit from it. Peeping Tom supports Facebook Messenger, Line, Hike, Between, China's Momo, and Kako Talk for Android users.
Installation Guide
The installation of Peeping Tom is straightforward, and here are the steps to follow:
Step 1: Search for Peeping Tom on the PlayStore
Step 2: Download the app from the PlayStore, and it will begin installing
Step 3: Enable notification access for Peeping Tom
Step 4: Tweak preferences accordingly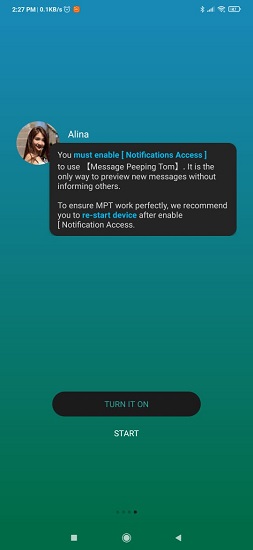 Part 6: How to Read Someone's Text Messages without Their Phone for Free with Hoverwatch?
Hoverwatch is ideal for people who want a native application specifically designed for Android users. There are multiple features included in Hoverwatch, from reading all the messages sent and received to the targeted phone to listed timelines of call logs with contact and other details.
Not only SMS but with Hoverwatch, we can also track different internet-messaging applications, including Viber, WhatsApp, and many more.
Installation Guide
To learn how to check text messages on a phone with Hoverwatch, checkout the steps below:
Step 1: Initially, for using Hoverwatch signing up on your Hoverwatch account is necessary by going to the official website through any smartphone. Also, select the type of device you wish to spy on to complete the setup.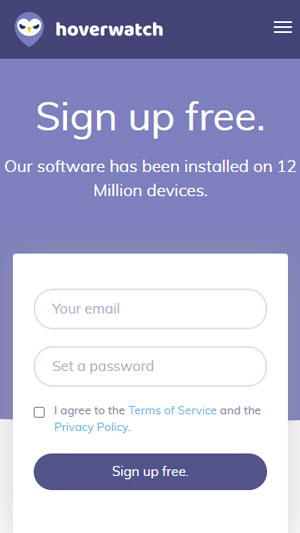 Step 2: After signing up, getting hands-on with the target phone is the second step. Now, the user must access the targeted phone and sign in to the Hoverwatch account to install the tracking application.
After saving the apk file, run the installer and launch the tracker app. After that, it'll ask permission to access the device details you have to target.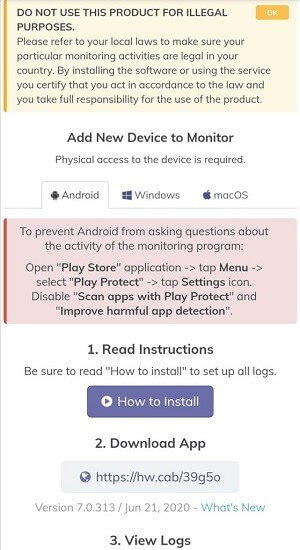 Step 3: Finally, we're all set to track the messages, calls, and contact details remotely.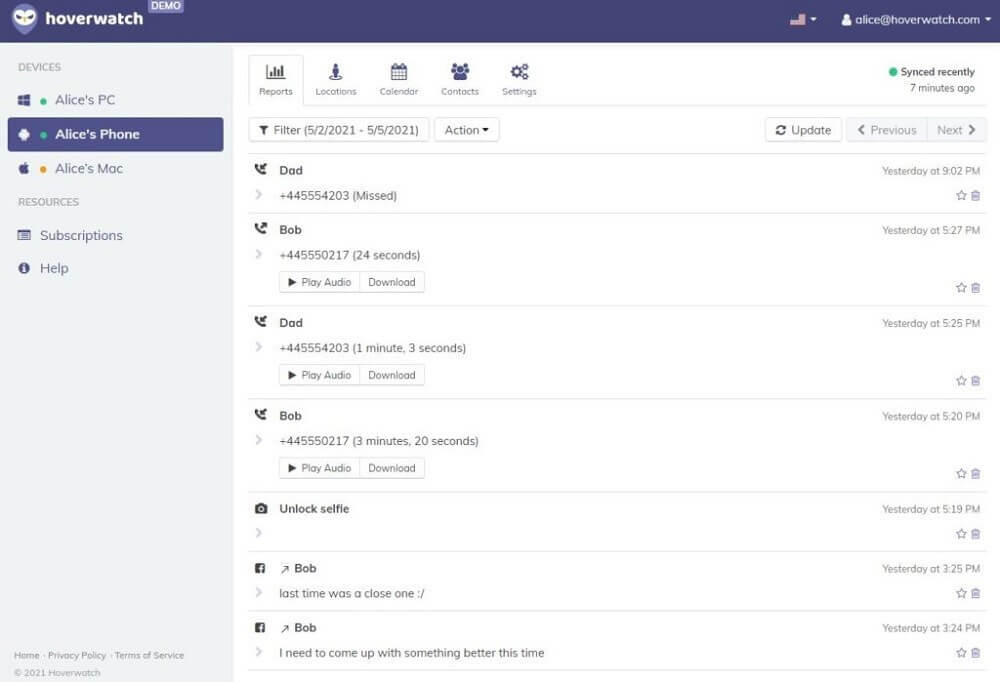 Part 7: How to Choose Free SMS Tracker without Installing on Target Phone?
The internet is filled with SMS trackers and spying applications to track and gather information about your loved ones. However, choosing only the reliable and effective ones is a daunting task, as it gets quite challenging to settle for one.
Besides, it is wise to divide your search and break it into priorities for a less stressful find. Following are some tips and tricks to choose free SMS tracker without installing it on the target phone:
Analyze through Reviews

Customers can reveal a lot more about any application or tool than the brand itself. They end up exposing things that brands are hiding from us. So, the best way to gather information about the authenticity of a tool online is through going through their customer reviews.

Prominent Features and Capabilities

All the different tracking applications have distinct features and capabilities while the others lack them. Choose the one having prominent features that you find missing in other apps.

Affordability

Most applications aren't free, so go for free versions and only go for that app's premium option when you're completely satisfied.

Compatible & Easy to Install

Some apps work on all the different devices, while others are specific to the operating system. Only go for those apps compatible with your and your targeted smartphones. Not only that, but the spy application that's easy to install goes a long way. Choose a hassle-free option as it always ends up being the best.
Part 8: FAQs about "Enter Cell Number to Read Texts Free without Installing on Target Phone"
Wish to know more about free SMS spy online without a target phone solution? If yes, read this thorough FAQ section to learn every detail.
Can I Spy on Someone's Text Messages without Installing Software?
Though each and every solution listed above can spy text messages for you without software installation, we recommend using Spylix as it is highly resourceful. Moreover, the application offers a wide variety of features, which is quite convenient.
Can I Read Someone Else's Text Messages Online for Free?
Yes, each service mentioned in this article can enable you to read someone else's messages online for free. Still, it is necessary for you to install the specific services, which you can perform by applying the guide mentioned above.
What Type of Text Messages Can I Read without Installing on Target Phone?
Without accessing the target person's phone (Android or iOS), you can easily monitor their SMS, WhatsApp, and iMessage texts. Moreover, advanced services like Spylix can track Skype, LINE, KiK, and messages on many other platforms.
Conclusion
Now that we have reached the end of our detailed guide to tracking messages from any targeted device, we've seen some of the most interesting features efficient for our needs and requirements. This gives users the freedom to enter cell numbers and read texts for free without installing on the target phone. Try out these practical and helpful tools, such as Spylix.