The location technology incorporated in modern phones is helpful in various ways. You can use it to find nearby amenities. You can also utilize it to see other people's locations.
So, how can someone track your phone? They can do so using the location tracking tools found on your phone with Spylix.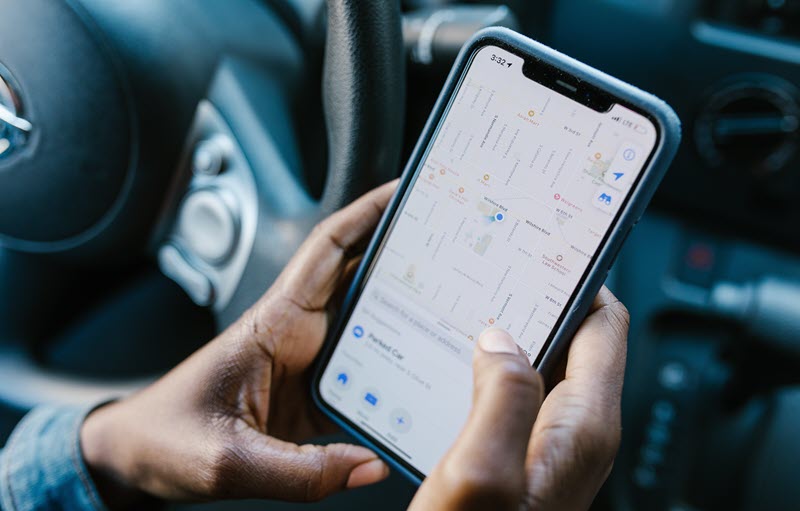 Location tracking software can use one of three techniques to identify where you are using your phone device.
The first technology uses the Wi-Fi network you're using to determine your approximate location.
The second one uses mobile network signals to triangulate your physical location based on cell tower information.
The final method uses the GPS software on your device to estimate your location.
So how to make your phone impossible to track?
Here is a detailed look at how to block my phone from being tracked!
Part 1: 4 Free Ways to Make Your Phone Impossible to Track
1. Turn On the "Airplane Mode" Feature
Virtually all modern smartphones have an airplane mode. This setting allows the phone's user to disable cellular and Wi-Fi networks quickly.
Doing so shuts down your mobile phone's connection to cellular/Wi-Fi Networks, and it prevents people from tracking you using these network services.
Typically, the airplane mode option is found on the iPhone's control bar and on the notification bar in Android devices.
For iPhone users, if you want to prevent your mobile phone impossible to track, then just open settings and turn on airplane mode. Or you can open the airplane button on top of Bluetooth and Wi-Fi button.
Also, kindly consider the following Images: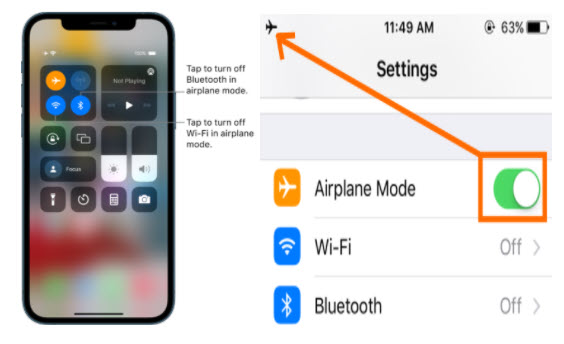 If you are using an Android phone, use the same ways to turn on airplane mode, which help you make the cell phone impossible to track
Also, kindly use the following images to guide you: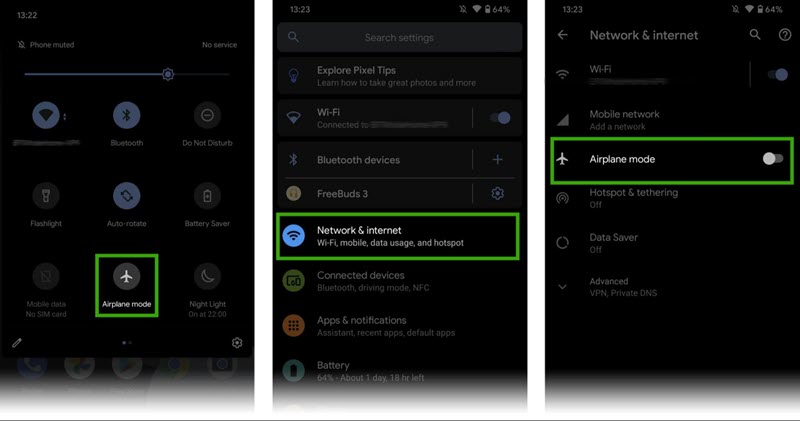 2. Turn Off Your GPS
When it comes to tracking mobile phones, GPS tracking is often the first thing that comes to mind. The GPS setting can vary depending on your phone's type and operating system.
Some mobile devices have a standalone GPS setting, whereas others have it connected with their location or privacy settings.
Also, activating the airplane mode in some phones automatically turns off the GPS. Therefore, it would be best to review your phone's user manual to see which process you'll need to follow to disable its GPS.
3. Make Use of the Phone's Setting Tab
Both Android and iPhone devices provide easy-to-follow procedures for turning off location settings if you're wondering, "Can someone track my phone?"
On iPhone, you'll have to visit the "Privacy" settings. At the same time, Android phones will require you to access the "Security & Location Settings."
Here are visual aids to guide you on this procedure for both iOS and Android:
How to make Your iPhone Impossible to track:
Go to your iPhone's settings.
Tap on "Privacy."
Select "Location services" and Swipe on the location switch to turn it off.
How to Track an Android Phone:
Navigate to your Android phone's settings.
Select "Security & location" and tap on "Location."
Swipe on the location switch to turn it off.
4. Remove the Battery Directly
Shutting down your phone and removing its battery is another way to make your phone impossible to track. However, this technique has the drawback of affecting your phone's usability because you can't use it while it's switched off.
Part 2: How to Make Target Mobile Phone Possible to Track?
If you've ever wondered how to track on a cell phone without having it, you've come to the right place. Yes, it is feasible to spy on a cell phone without having access to the target's iPhone. The spylix app allows you to examine practically all of the data on the target iPhone without having to install any software.
It's also not necessary to jailbreak the target smartphone. The only thing you'll need to run this program is the target phone's iCloud credentials.
1. How to Track the Target iPhone Online?
Here at Spylix, we are committed to providing quality legal phone monitoring services for parents and spouses. Currently, Spylix has millions of satisfied clients who use our solutions to simplify the monitoring process.
Spylix values its clients, and therefore it strives to provide them with helpful information on all matters concerning phone tracking.
In that train of thought, here is a stepwise guide on how to make your iPhone impossible to track using Spylix.
Step 1: Create an account on Spylix.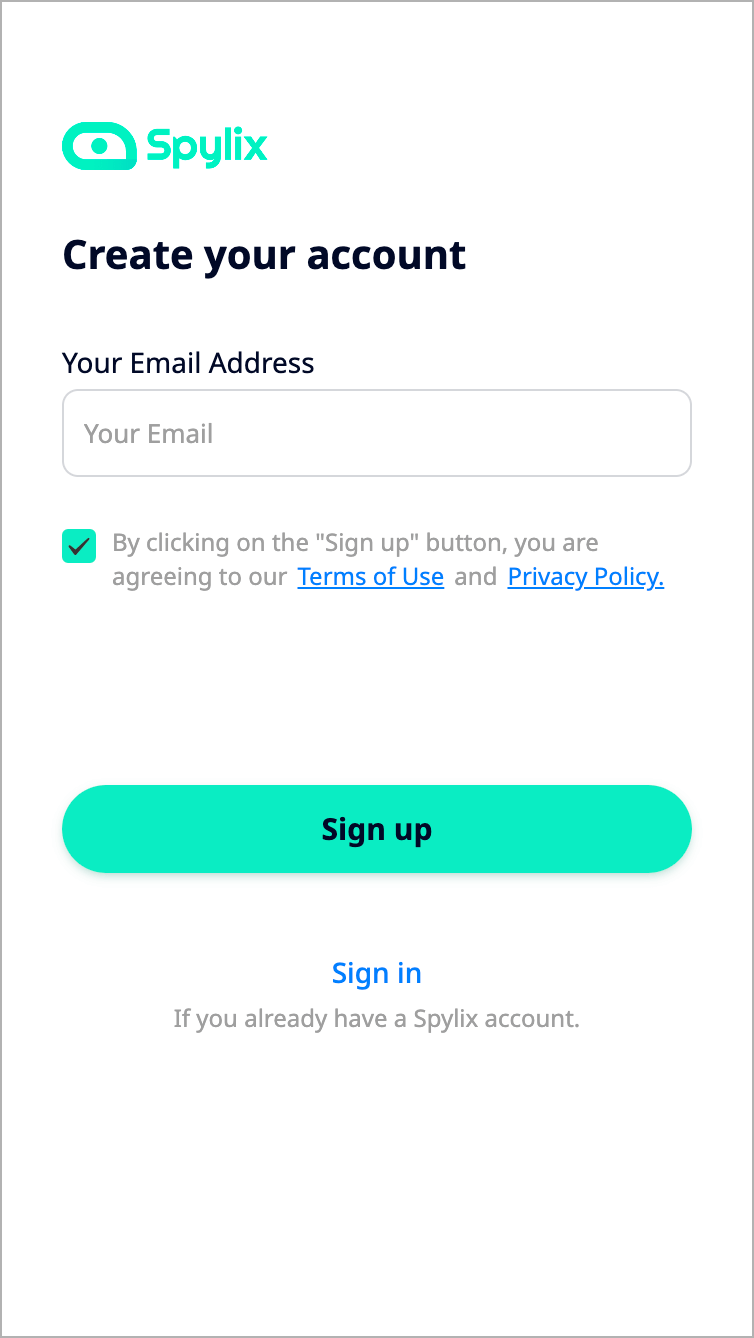 Step 2: Set up iCloud details and follow Spylix's guidance, which is easy to run.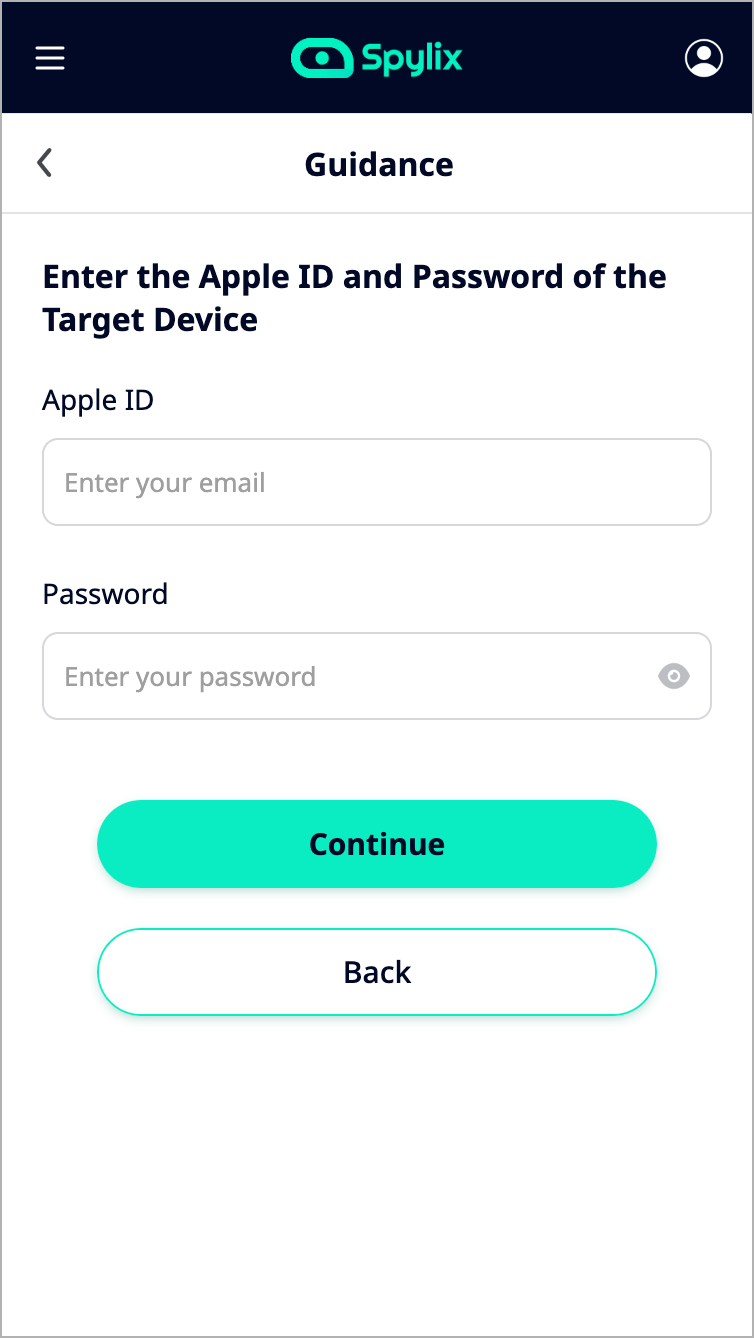 Step 3: Start monitoring the iPhone device, you can track more than 40 data remotely with Spylix.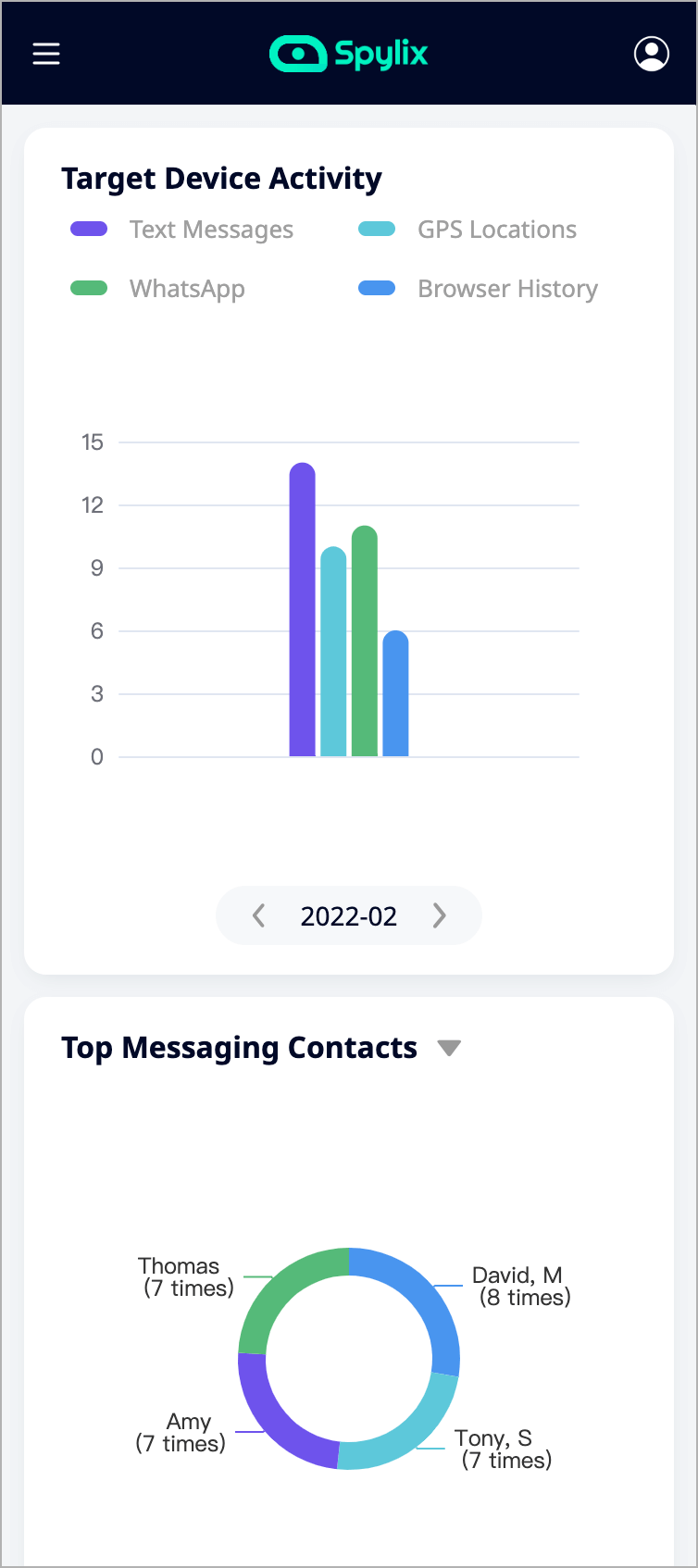 2. How to Make Somone's Android Devices Possible to Track?
Spylix provides you with a seamless phone tracking service that you can remotely use to keep track of your loved ones/employees' whereabouts. You can also use it to monitor their social profiles, text messages, and calls.
If you wish to learn how to make your phone untraceable, it would be best to consider using the Spylix app on your Android device. Installing it allows you to monitor important details about your Android phone's location such as its location sharing on a real-time basis. Here is how you can set up the Spylix software on your mobile phone.
Step 1: Go to Spylix's Website to access its Android product and provide the required registration details to open a free account.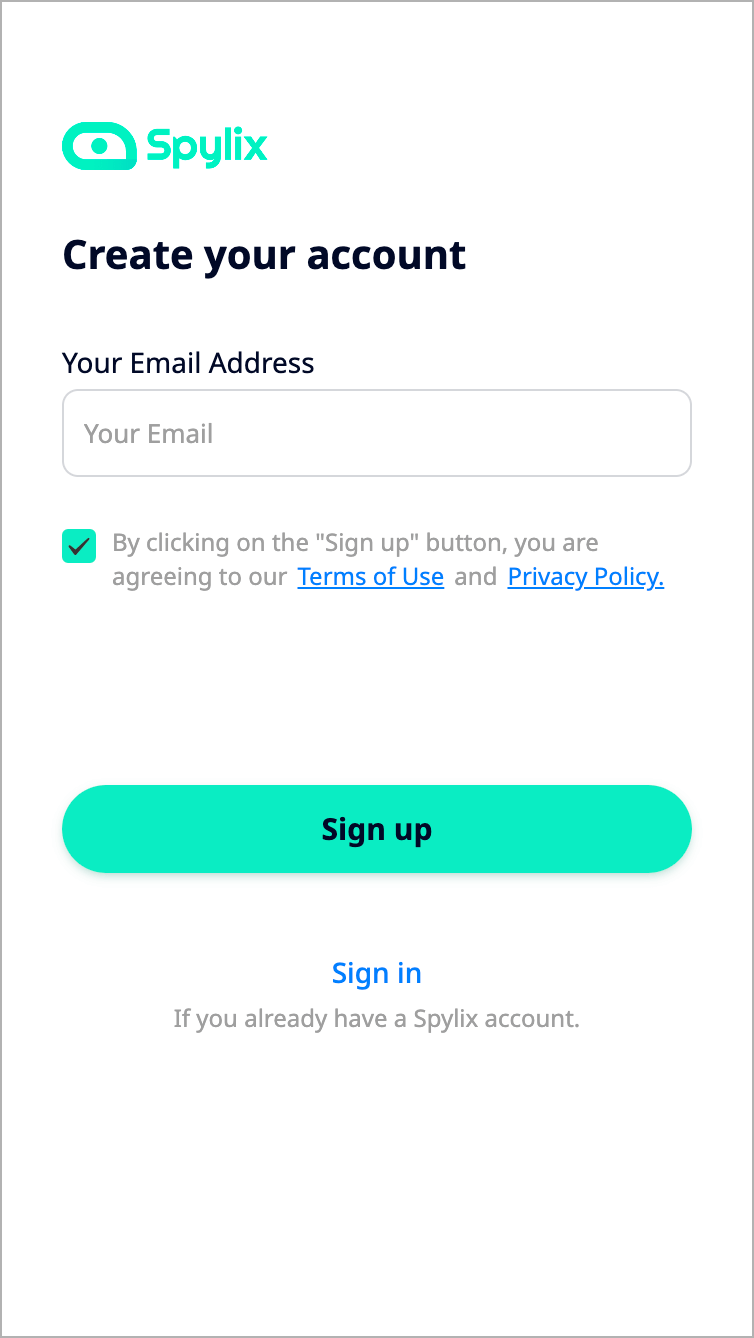 Step 2: Download, install and set up the Spylix app on your Android device.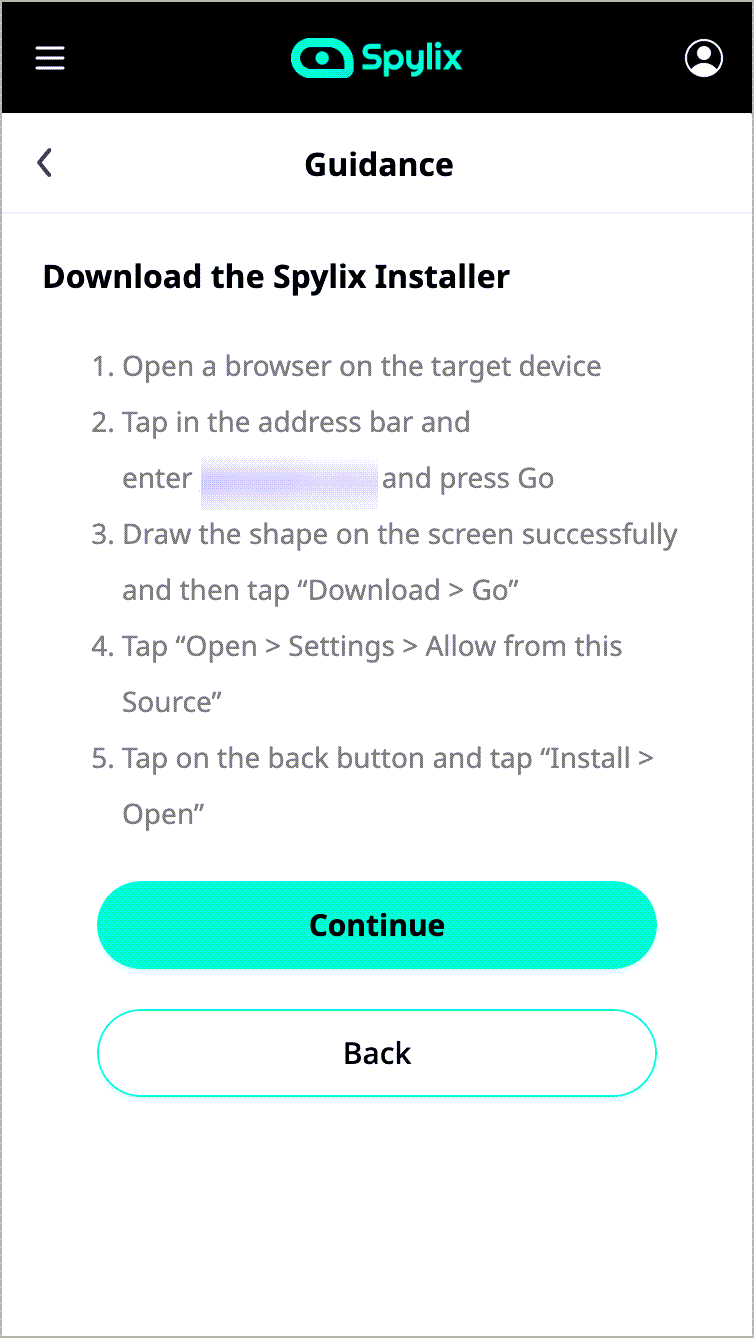 Step 3: Log in to your Spylix control panel and start monitoring the target phone to see if someone is tracking you.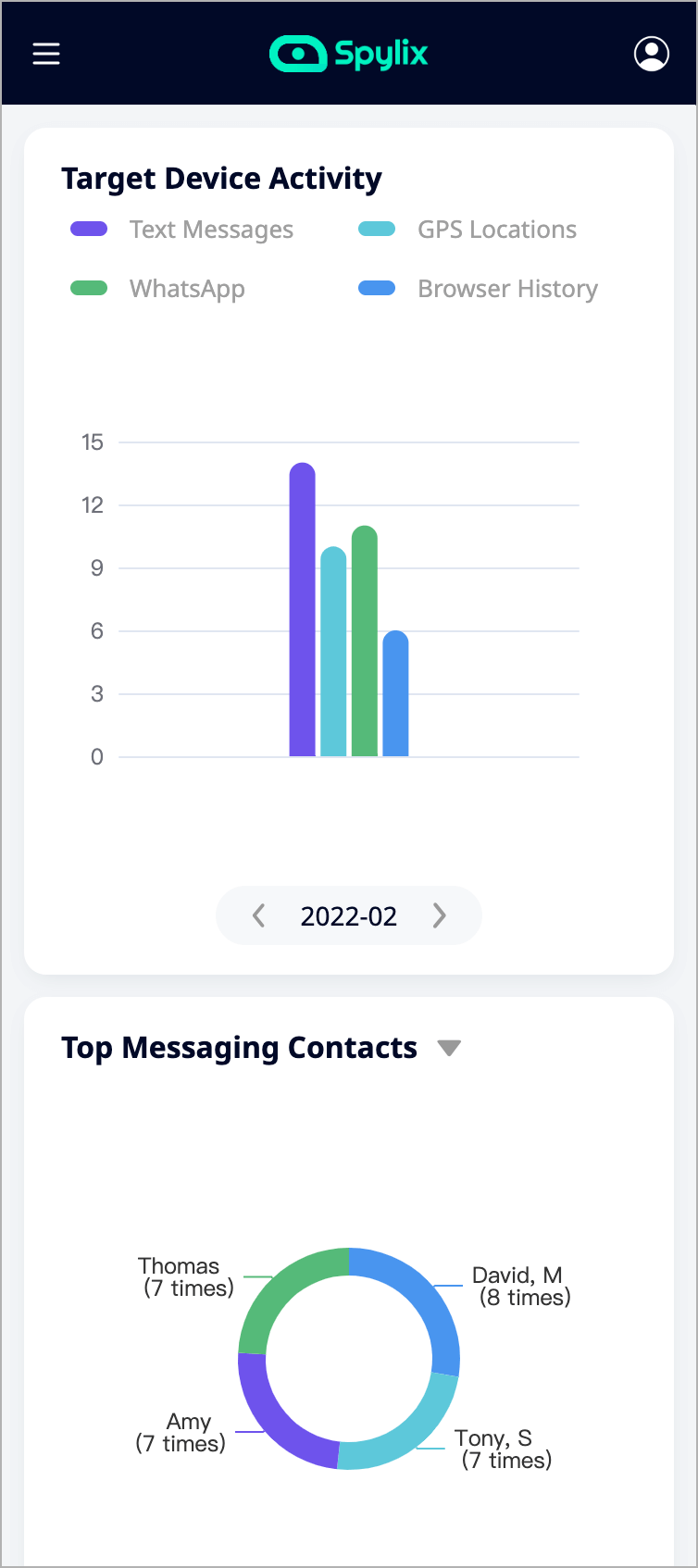 On top of allowing you to access helpful information on your Android device's location, Spylix also allows you to spy on the target phone's SMS, calls, social media apps, multimedia files (photos & images), and other 40 data types.
This spy app doesn't require you to root your mobile phone and you can set it up to run in hidden mode to ensure no one knows you monitoring the target device.
Part 3: 4 FAQs on Stop Someone from Tracking Your Phone
Some of the top FAQs on how to stop someone from tracking your phone include:
1. Can Someone Track My Phone Number?
People can track your mobile phone when it's on and running. However, turning off the phone device can be beneficial for concealing your location. Nonetheless, modern technologies can allow trackers to find you even after you've taken the precautions mentioned above. For instance, GPS technology enables trackers to see your last known location and find you if you're still there.
2. How to Block My Mobile Phone from Being Tracked?
There are several steps to take if you're wondering, "can someone track my phone without me knowing?" First of all, avoid all public Wi-Fi and turn off GPS. Additionally, browse using a VPN and avoid dodgy websites. Finally, review all app permissions carefully to control which applications have access to your location data.
3. Can Someone Track My Phone Without Me Knowing?
Yes, it is possible for someone to track your phone device without your knowledge and consent. For instance, people can legally keep tabs on their phones using a spy app such as Spylix.
Therefore, it is critical to identify the signs that someone may be tracking your mobile device. Some worrying signs to look out for include: unusual data usage, abnormal phone temperatures, a fast-draining battery, and notifications stating your phone is rooted or jailbroken.
4. Can My Phone Be Tracked if Location Services Is Off?
Switching off your phone's location services is an excellent way of concealing your current location. If anyone tries to locate you, they'll only see your last known location.
Conclusion
With the advancement of technology, the cell phone has become a small and readily portable device for capturing and saving all essential events, ranging from personal photos to critical data information.
There are a variety of ways to make your phone untraceable. We introduce 4 free ways to make your mobile phone impossible to track in this article.
On the other hand, if you want to track someone else's phone, Spylix is one of the best of them. It will also eradicate spyware and mobile trackers, providing you with unrivaled phone security.