Losing an iPhone is very stressful, mainly because many of them are pricey and look good. In some instances, you may have lost a phone containing important information and not backed up your data. In that case, you will need to learn how to track down an iPhone to get it back.
You don't have to be a professional investigator or a forensics expert to track down an iPhone. Technology has given us so many tools to use for this given task that you don't even need to be an IT expert to do so. You can pretty much track down an iPhone to its exact location, sometimes in real-time.
Tracking one down is possible, but it would be helpful to access an iCloud account to track down an iPhone without an app. This article is all about tracking down an iPhone using different tools. Let's check it out.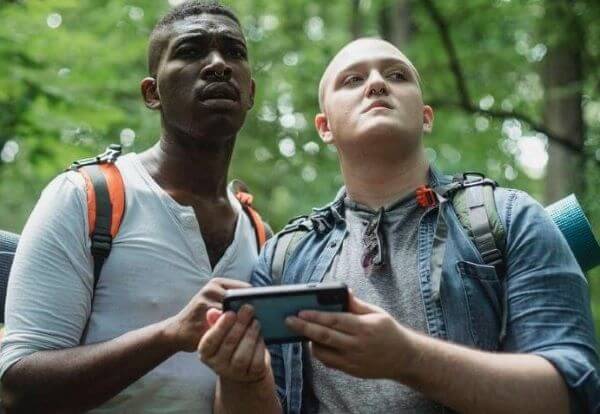 Part 1: Reasons to track an iPhone without an app
Tracking down spouses: You may need to track down your spouse's iPhone if you suspect them of cheating and you want to find out who they're with and where they usually hang out. This may be necessary because most cheating spouses are good liars, and chances are they'll never give you their whereabouts if you ask nicely.
Keeping track of your kids: Kids tend to wander off even when you tell them not to. If you have teenage or pre-teen kids, they tend to stay out late and chances are they won't be honest with you about their whereabouts. It helps to be on top of things with your kids to protect them, and tracking their iPhones is one of the ways.
Tracking down employees: Tracking an employee's iPhone could be crucial if their job encompasses some level of danger, like a driver delivering aid to marginalized communities. If an employee is in some danger, they can use their iPhone as a panic button to alert you and security officials.
Locating a stolen iPhone: If your expensive iPhone has been stolen, you can use the various tools to track it down and alert security officials on its location. Tracking it yourself could be much quicker than leaving it to the police.
Geofencing: A digital boundary created by a cell phone is known as geofencing. You can track down an iPhone to find out if it has crossed this boundary.
Connecting with family: When traveling to a destination that's far away from your friends or family, like holidaying in a foreign country, you can use your iPhone as a beacon to let your family know where you are at all times. You can also use it to show off all the exotic sites you visited.
If you need to meet up with someone who doesn't know how to give directions to where you are, they can track down your iPhone and come to you.
Emergency situations: Being lost in a remote area or a forest with no idea how to direct help to your location is scary. Having your iPhone on you could save your life because it can be used by emergency personnel to track you down.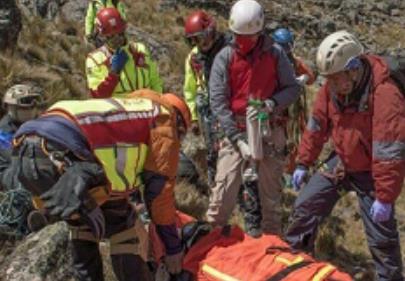 Part 2: Ways to Track an iPhone Without an App
There are several ways to track an iPhone without a third-party app. You may need to use some of these tools in conjunction with a mobile service provider or just use good old detective work in conjunction with some of the tools provided.
Let's start with the number one tool you can use to track any phone. Spylix is superior to all other tools out there because it tracks down a target iPhone and monitors phone calls, call logs, pictures, text messages, social media sites, websites, etc. It works for both iOS and Android devices and doesn't require rooting or jailbreaking.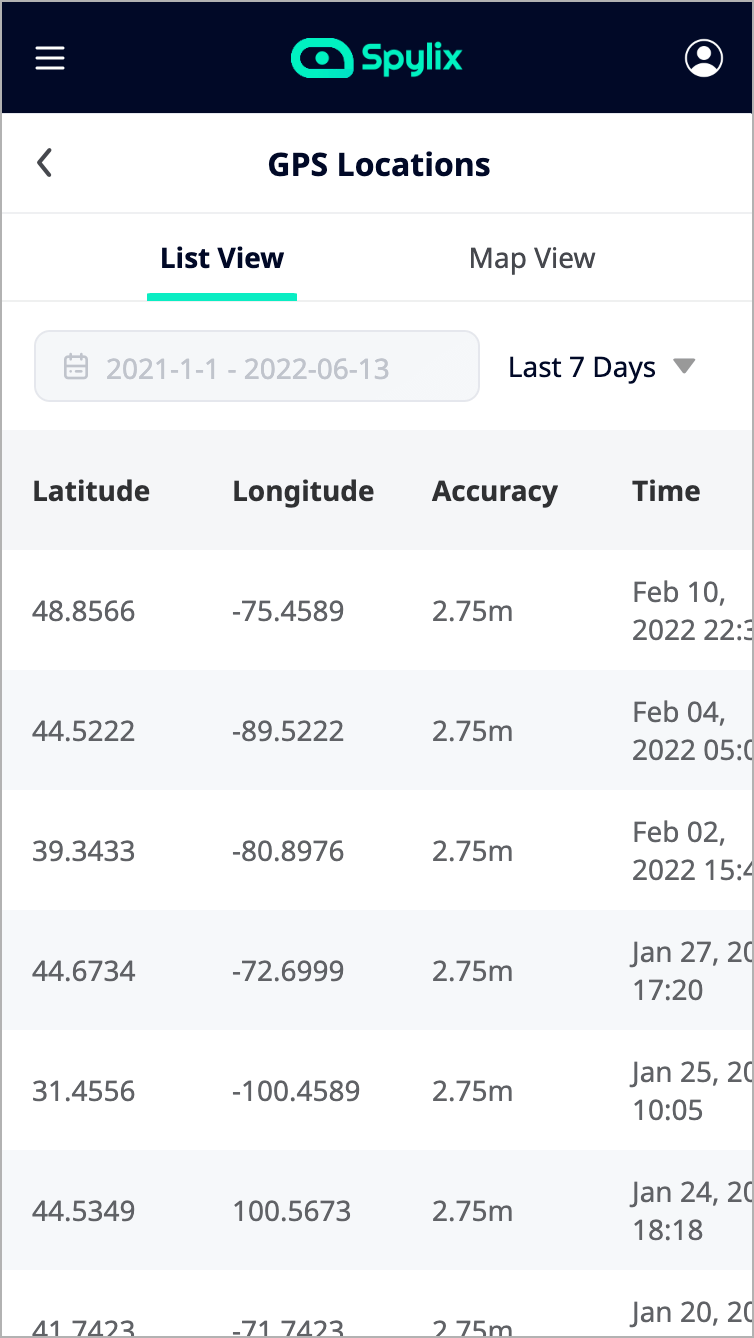 Spylix tracks a target iPhone remotely, all while in stealth mode such that the target phone's owner will not realize they are being monitored. Check these features out:
It pinpoints an iPhone's GPS location in real-time.
It monitors social networking sites like Facebook and Instagram and uses their geolocation features.
It monitors SMS and other messaging sites.
You can check on the searches made on different websites and block unwanted sites remotely.
Spylix has a geofencing feature.
The app has an accurate keylogger that helps you monitor a device's keystrokes to help you determine your target's location by their chats.
It works in stealth mode.
You receive 24-hour customer support, seven days a week.
Spylix has an easy-to-use dashboard.
It monitors call logs, and you can actively listen to phone calls using the app so that you know your target's next move.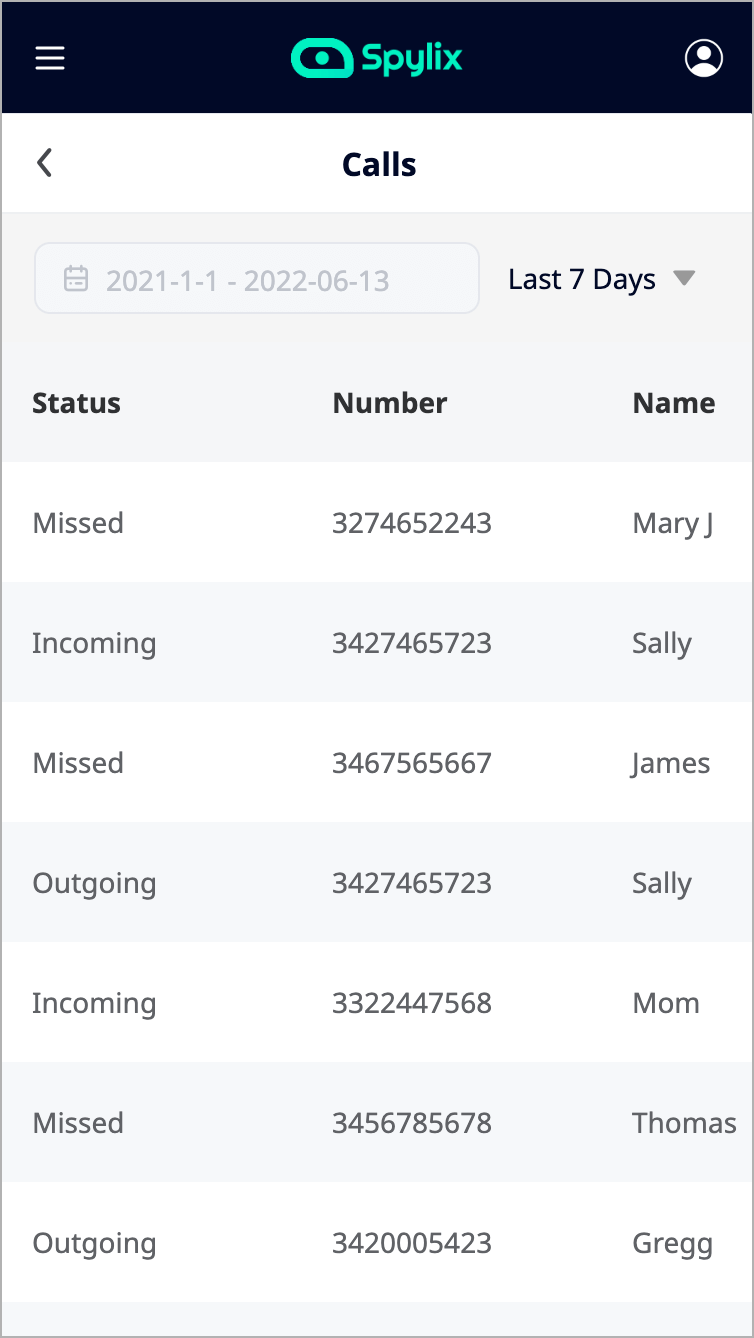 Simple steps to setup Spylix for tracking an iPhone
Step 1: Sign up for a free account. Follow the step-by-step instructions displayed on the Spylix home page.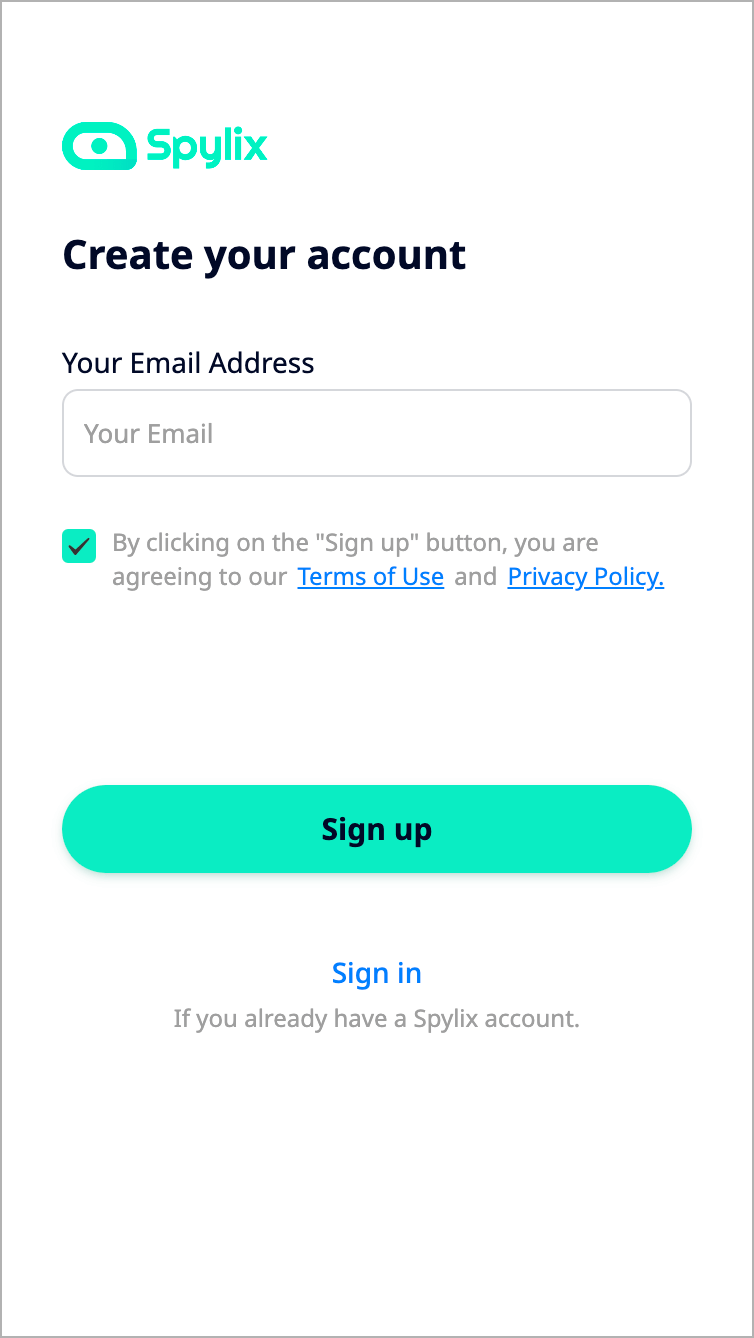 Step 2: Set up Spylix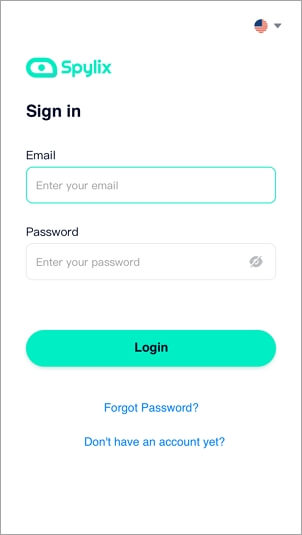 Step 3: Start tracking the iPhone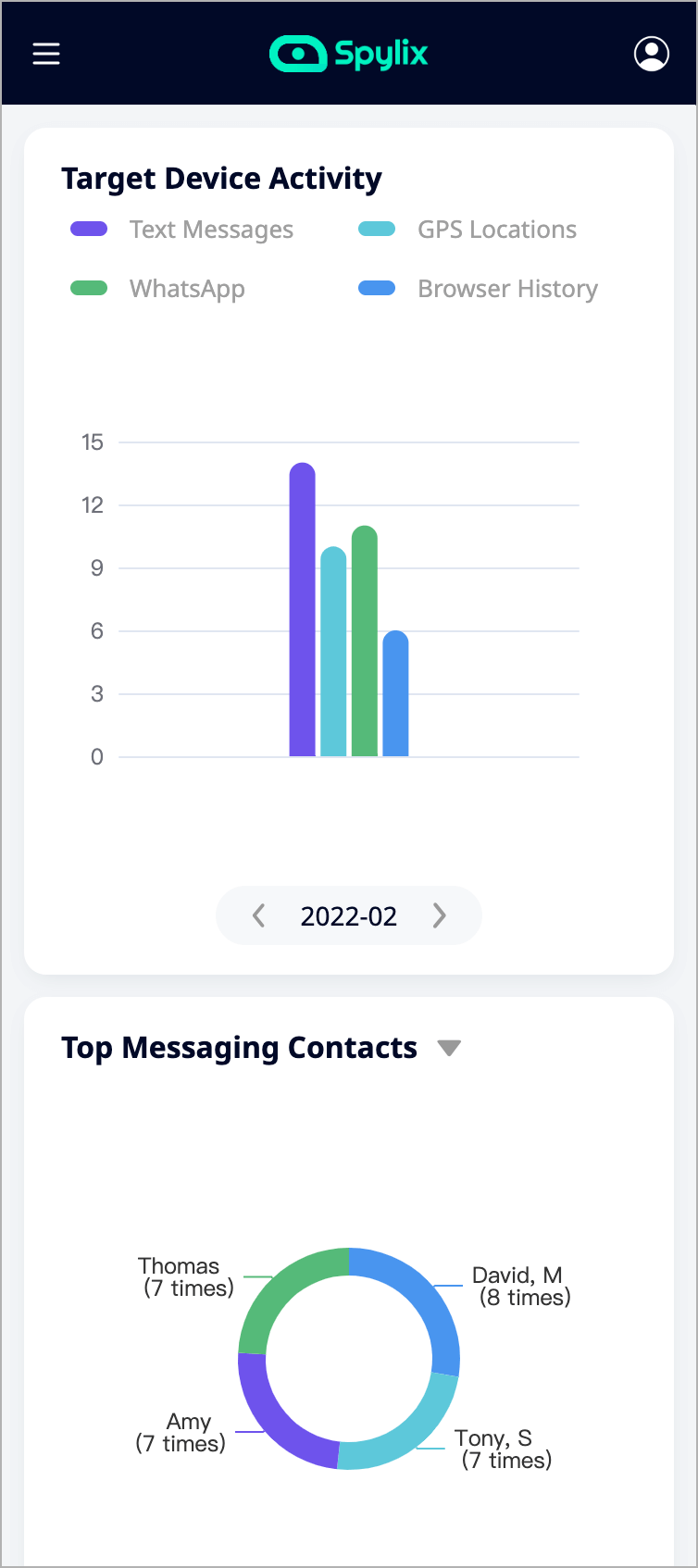 2.2 In-Built phone Locator (find my iPhone) for tracking an iPhone without an app
It's entirely possible to track an iPhone without a third-party app, though with some level of difficulty. In conjunction with your local mobile service carrier, you can use the in-built phone locator to track the iPhone's location. 
The carrier can also use cell triangulation technology in conjunction with the in-built phone locator. This is whereby the carrier uses three cell phone towers to pinpoint the phone's estimated location. However, you will have to report the matter to your local law enforcement before your mobile carrier tracks the phone down for security reasons. These protocols need to be followed to stay within privacy laws.
You can also use the Find my iPhone function developed by Apple to track down your iPhone's GPS location using a different internet-connected device. If you have lost your iPhone but have an iPad that has Find my iPhone installed, you can locate the lost iPhone without logging into your iCloud account. 
However, if you don't have another iOS device that has Find my iPhone installed, you can log into your iCloud using an ID and password. Once logged in, your lost iPhone's movements are monitored on a map in real-time via its GPS. If iPhone is online, it's marked by a green dot and a gray dot for when it's offline.
Check out the steps below to find your iPhone.
Steps for Find my iPhone
Go to http://appleid.apple.com and click on the Find My Phone function.
Turn on Location Services and track the phone.
Enter the iCloud certificate
Pros
Cons:
It's essential to know the Apple/Google ID and password.
It's public because the person you are locating will get an immediate notification.
2.3 Caller ID Name (CNAM) Lookup as an alternative to track an iPhone without an app
You can use Caller ID Name (CNAM) to track an iPhone without an app. This method uses the target phone's cell phone number to identify a caller's location, name, city, and the state they live in. This tool is affordable as you only have to pay a small fee to use it.
The downside of relying on this method is that the target phone's owner can hide their phone number and identity using a CNAM blocker. This method also doesn't display contact details of robot-operated calls.
One pays a small fee to use the service.
The target can use a CNAM blocker which hides the caller's phone number and name.
CNAM doesn't display the details of Robot-operated calls.
Comparisons with Spylix
Spylix is more cost-efficient than using CNAM
Spylix works in stealth mode while CNAM doesn't 
Spylix is easier to use than CNAM
Spylix monitors GPS as well as more than 40 types of supported data
2.4 Tracking an iPhone without an app using the WhitePages
The WhitePages is also another available service used to track an iPhone as it helps you find their current address. It works by entering the target phone number onto the WhitePages tool, which then displays the address linked to the target phone number upon registration.
The advantage of this method is that only the person searching for the phone number will see the results as they won't be leaked. However, this tool is only available to US citizens due to its association with the SS7 network. This network contains all the target phone number's details.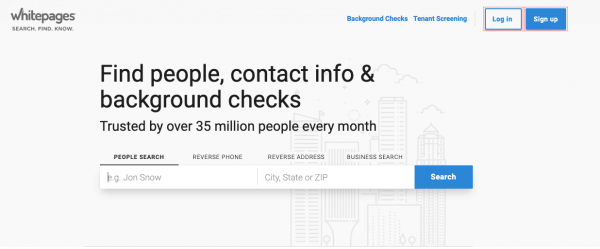 Pros
It doesn't allow data leaks.
Cons
It is only available in the U.S
Doesn't allow keyword tracking.
Comparisons with Spylix
The WhitePages is not as easy to use as Spylix. Spylix has a user-friendly dashboard, and the app company has support staff that gives you 24/7 customer support. 
The WhitePages is not secure enough as they reveal your personal information. Spylix is a safe method as tracking is anonymous.
2.5 IMEI tracking function to track an iPhone without an app
All phones have an IMEI number that helps authorities track down phones in case of a crime. IMEI is short for International Mobile Station Equipment, and is a 15 digit number branded onto a phone, and is unique to every phone.
You can search for an iPhone's location using an IMEI tracker or with the help of your local mobile service carrier.
Pros
All phone's have a unique IMEI number hence can be used on any phone.
This method is cost-effective.
Cons
Is not user-friendly
Doesn't give you the exact location in real-time
Comparisons with Spylix
Spylix allows tracking of the target's social media messages.
Using this method requires some skill.
Spylix allows tracking without rooting or jailbreaking the target device.
2.6 Use your google maps history to track an iPhone
Once you install Google Maps onto your iPhone, Google Maps has an efficient tracker that gathers your device's data to improve the services. To use this function, log into your Google Maps account using a different device connected to the internet and search your location history.
Narrow the time frame from when you last had your iPhone to the time of tracking to get more accurate results. This function will show you the last ping (your cellphone's communication with a cell tower) and help you narrow down the phone's location. Unfortunately, this function only works when the phone is on because a phone that's turned off stops pinging.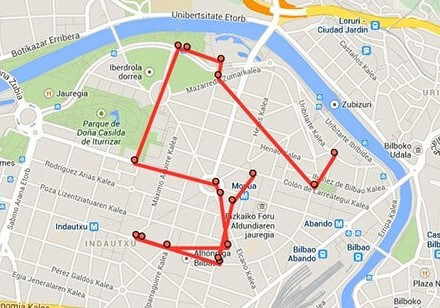 Pros
Easy to use
Cost effective
Cons
Only works when the phone is on
Comparisons with Spylix
Spylix works in real-time to give you the phone's accurate location while Google Maps relies on the phone's last ping.
2.7 Track an iPhone using Apple Maps
If an iPhone is marked as stolen or lost, you can mark it as so, and Apple Maps will automatically be initiated on the phone and will lock it too. Once it's initiated, the iCloud PC interface will immediately activate the map that shows your iPhone's location. If the phone is on, you can monitor its location in real-time.
When the phone is marked as stolen or lost, your iPhone has a "Lost Mode" function that deletes your data instantly for security purposes.
Pros
It is cost effective
It is user-friendly
Cons
The phone has to be on for it to work
Comparisons with Spylix
It relies on the phone's last ping for you to find the phone's location hence is not as accurate as Spylix
2.8 Siri's voice activation feature to track an iPhone
Newer iPhone versions (newer than iPhone 6) have the "Hey Siri" feature, which you can set up manually before actually losing your phone. This feature is more practical when in close vicinity to the lost phone. Once the phone is lost, activate the voice command "Hey Siri," which comes with a loud activation tone. If you are near the lost iPhone, you can hear this tone regardless of the phone's volume level.
Once this command is activated, keep talking to Siri. If you're not audible or she doesn't hear you correctly, she will ask you to repeat the question, and her voice should be loud enough for you to hear.
Pros
Cons
The phone has to be on for it to work.
The phone has to be within earshot.
Comparisons with Spylix
Spylix is more effective because you can track a phone anywhere in the world, while with this method the phone has to be within earshot.
2.9 Call the number on the phone to track an iPhone without an app
This is the simplest and cheapest method. If your iPhone is lost, call the number, and once someone picks it up on the other end, explain to them that it's a lost phone and request them to give you their current location so that you can pick it up. They can also turn on the device's location using Google Maps to simplify the process.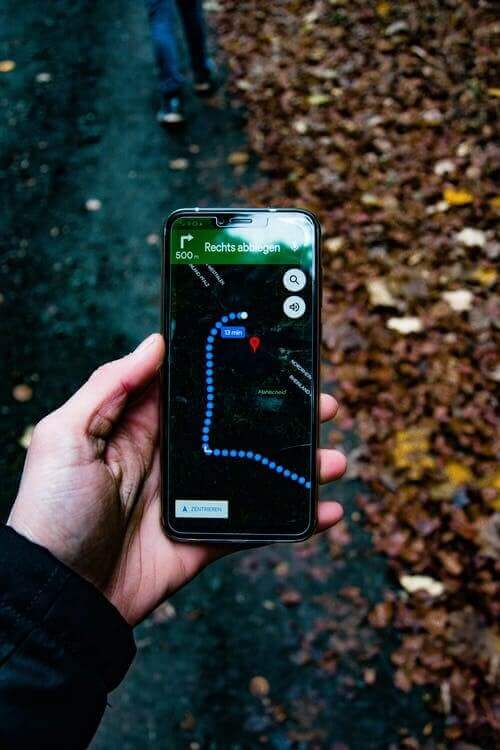 Pros
It is the cheapest method
It is the simplest method
Cons
If your phone was stolen, the thieves obviously won't pick up your call to let you know its location.
Part 3: Conclusion
There are many reasons why you'd like to track an iPhone. You might be suspicious of your spouse if they've shown signs of infidelity, you might need to keep tabs on your kids or employees, or you want to link up with a friend, and none of you know the area well.
Whatever you choose to do with this information, keep in mind that Spylix is always the best tool to track an iPhone. Spylix is reliable, affordable, and discreetly performs its tasks if you'd like to go about your tracking activities incognito. Get this highly recommended app today.