Here, I will share my story.
My husband and I have been married for four years. At the start, it was all rainbows and sunshine. He used to come straight home after work and had an amazing habit of sharing everything with me regarding his career and personal life. I was happy and couldn't believe my luck that I had found the perfect spouse.
However, after a few years, everything changed. He started to come home late almost every day of the week. Moreover, during Sundays or other holidays, my spouse would come with various excuses to get out of the house. At first, it all seemed normal to me, as I thought it was all work-related pressure.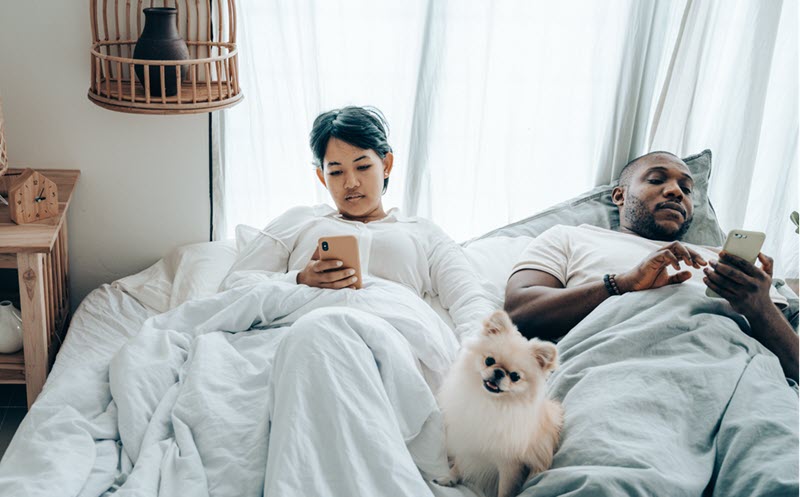 Yet, that is when I come across a cheating signal. During the early days of our marriage, when my husband was busy with some chores, I had a habit of picking up the calls or responding to messages whenever his Android phone rang. There was no screen lock on it. Besides, I knew all of his friends and work colleagues. So, there was no reason for me to suspect anything at all.
Nonetheless, now I suspect he is cheating on me as he doesn't let me come anywhere near his phone. Moreover, he gets nervous whenever a call or text comes whenever I am around him. I have also seen him giggle when a new message arrives. The reason I am doubtful is that he never responds to my texts when he's not at home, but I have seen him give a reply to other messages immediately.
In the end, I decided to check his text messages and got evidence of his cheating. You can also read cheating spouse text messages for free on Android by following this article.
Part 1: How to Read Cheating Spouse Text Messages for Free on Android?
To find out how to access the cheating spouse's messages for free on Android, I have read many online tutorials and comments. Most posts recommend using a spy app to view your partner's mobile phone text messages. However, the majority of Android Spy Apps are only available for one type of messaging system and will not work with other kinds like WhatsApp.
It means you'll still need access to their smartphone to monitor them when they're away from home! I finally chose Spylix because it can access all sorts and has far more features than any competitor: recording conversations between two individuals.
1.1 Spylix
If you want to keep an eye on your partner, Spylix is the way to go, as it is among the best free Android spy apps to catch a cheating spouse. It's easy and ensures that they don't know what you're doing with their Android phone. By installing a simple app on the target Android device, it gives you access to all social media messages and an intuitive control panel. Moreover, it can catch cheaters on iOS devices.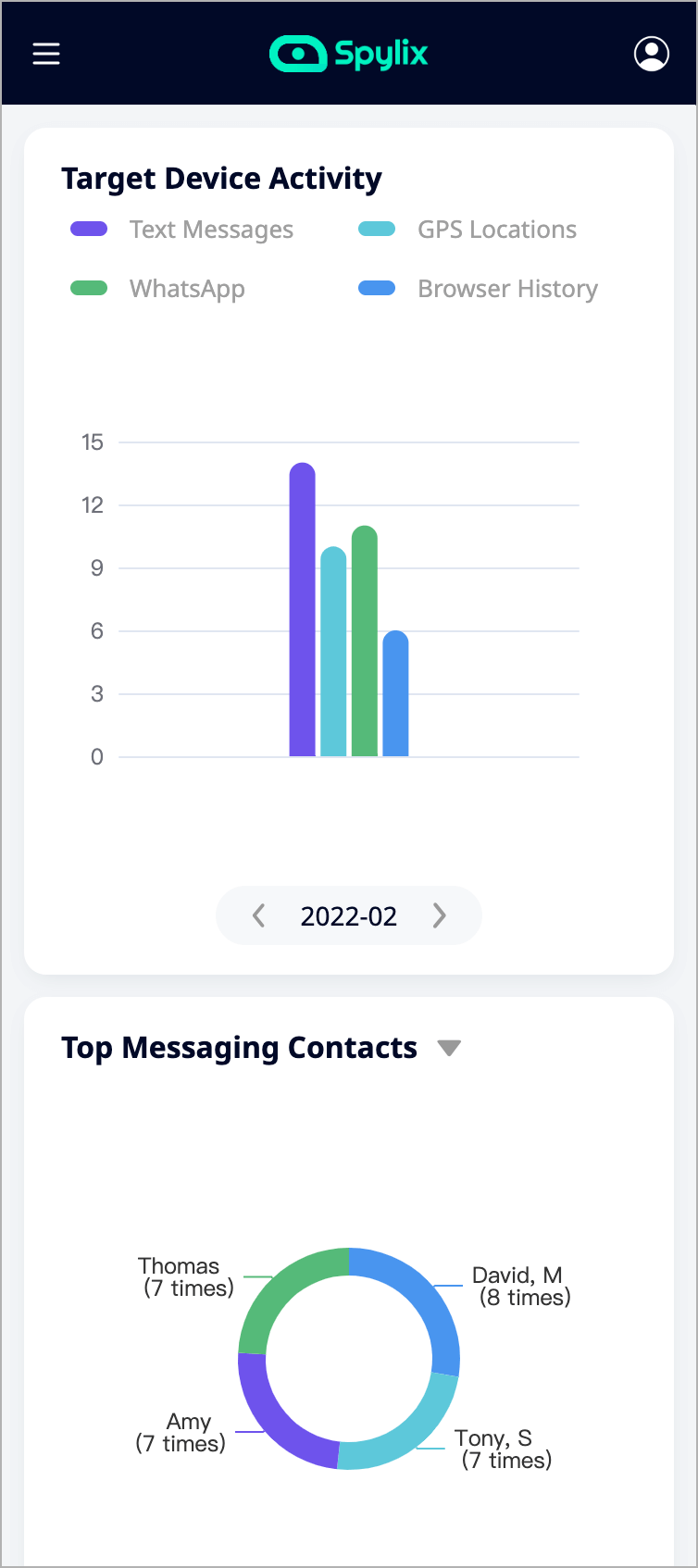 1.2 Spylix's Key Features for Reading Cheating Spouse's Text Messages
The diversity of features generally makes or breaks a spy app, and Spylix doesn't disappoint in that regard. It offers several features to make a person learn how to check your spouse's text messages for free. Some essential utilities of Spylix are as follows:
Access Text Messages

People still contact each other via text messages. Moreover, such a platform is typical for a spouse to cheat. With Spylix, one can easily spy on all your text message conversations of the spouse - existing messages as well as deleted ones. Besides, it isn't just for Android devices! A user can also monitor iMessage exchange from the target iPhones.

Social Media Spy

Social media apps make it convenient for cheating spouses to sneak around undetected. However, with Spylix, one can quickly learn whether their partner uses such platforms to become unfaithful. The handy app Spylix can keep track of chats from 19 different social media apps for Android, including WhatsApp, Facebook, Snapchat, Instagram, and more.

Keylogger

If one wonders what is the best app to catch a cheater online, then Spylix, with its Keylogger feature, is the answer. With this Keylogger, there's no need to worry about the cheating spouse anymore. With a simple click of one button on their Android phone, it logs every action taken by them, including any cheating text messages they send as well as login credentials from online accounts.

Location Tracker, always know where he is

The Spylix app is a tool for tracking the spouse or boyfriend's location, as well as marking all the places he has been to in recent weeks. One can use this information at any time and see what he was up to without being nosy.

Call Tracker

Spylix is a program that will allow you to see what numbers the husband has been contacting recently and track which ones he most frequents. If they are cheating, you can easily find out with this utility.

Spy on Photos

Images are frequently exchanged between two individuals when they chat on platforms like Facebook Messenger or WhatsApp. Suppose one wishes to check what type of photos are sent or received. In that case, Spylix can help a person learn whether their spouse is cheating or not by displaying the pictures, even the deleted ones.

Spy on Videos

One can also share videos and other forms of media via texts, WhatsApp, or other services. The concerned partner can get solid evidence in the form of videos against the cheating husband/boyfriend using Spylix.

Spy on Contact Details

If one wishes to know whose name and number are included in the spouse's contact list, it is possible with Spylix. The app provides the number, name, and how frequently the two people interact.

Spy on Email

To remain secretive, two cheating individuals generally avoid using social apps and instead resort to emailing each other to sneak around. No worries! Spylix can offer access to the email log from the target Android phone through the control panel.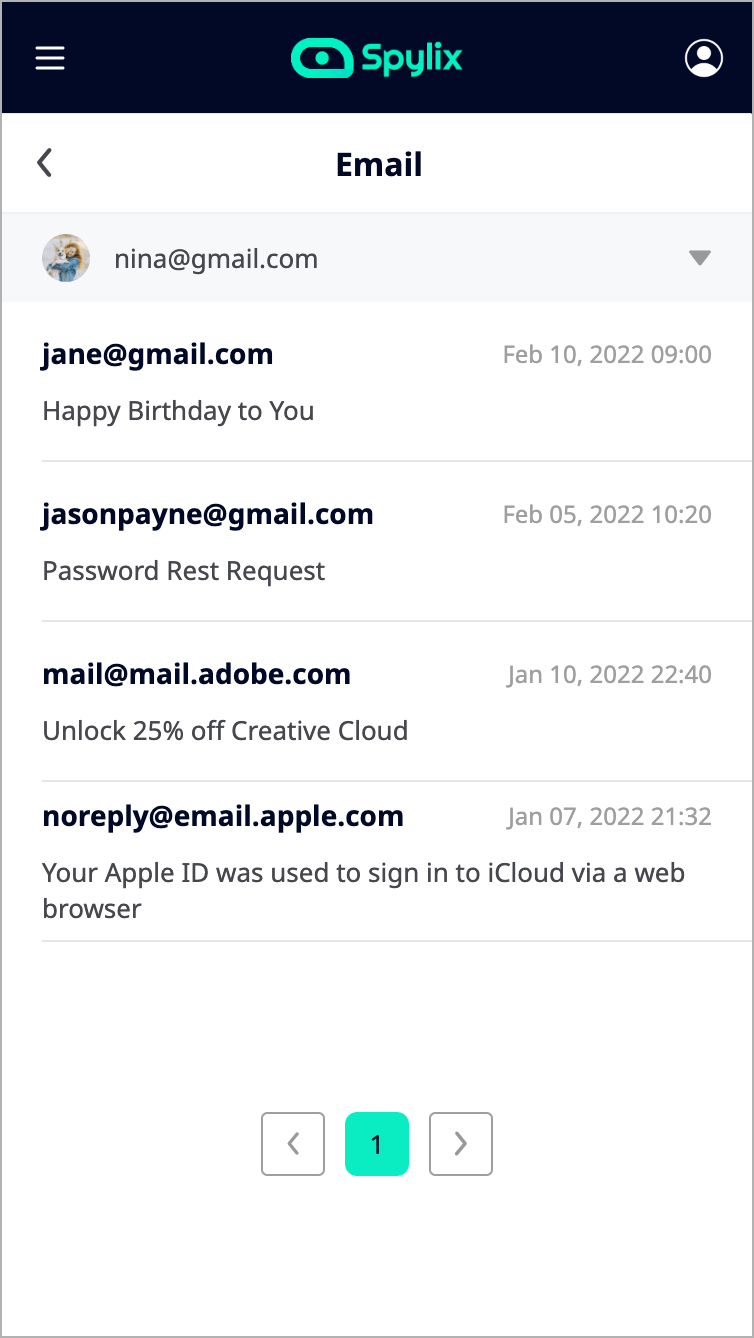 1.3 Step by Step Guide to Check Your Spouse's Text Messages for Free
Now that the details of Spylix features are revealed, the next step is to set up the spy app to read cheating spouse text messages for free. The steps are as follows:
Step 1: Create an account
Use any modern web browser to access Spylix's official site. There click on Sign Up Free and create an account by providing an email and selecting a subscription plan. From there, choose the target device's platform, i.e., Android.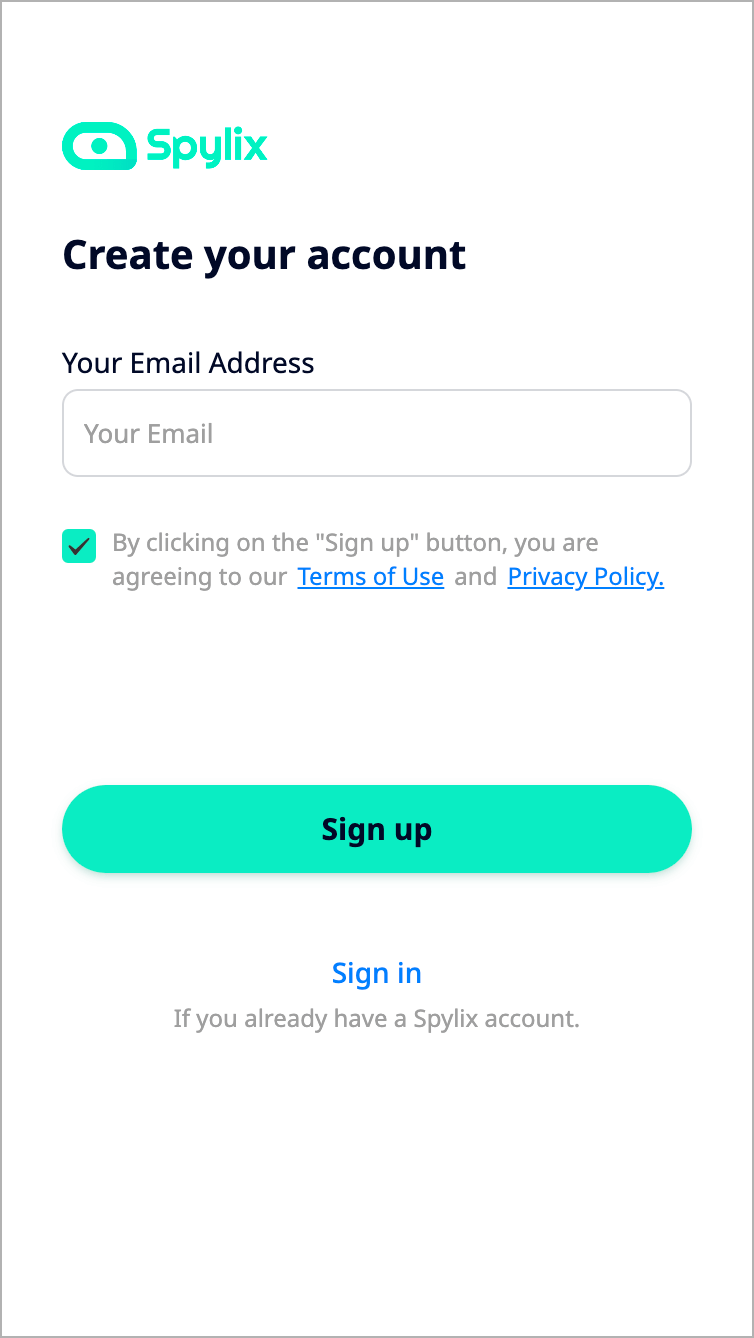 Step 2: Set up and install the app on the target Android phone
Next, access the cheating spouse's Android device, and install the Spylix APK app. Open it after installation, and enter the Spylix account email and password to log in.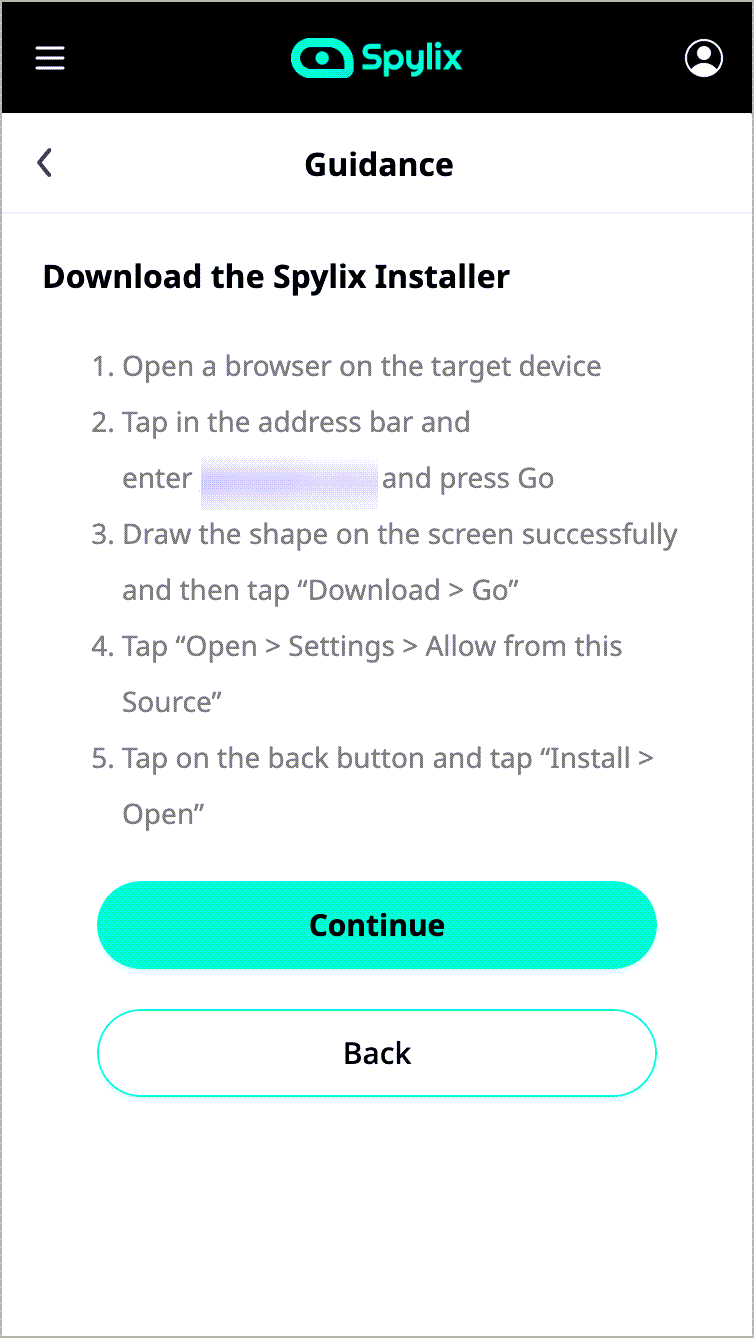 Step 3: Start monitoring
To conclude, access your account on Spylix's website and tap on Start Monitoring to open the control panel/dashboard to catch cheating spouse text messages for free.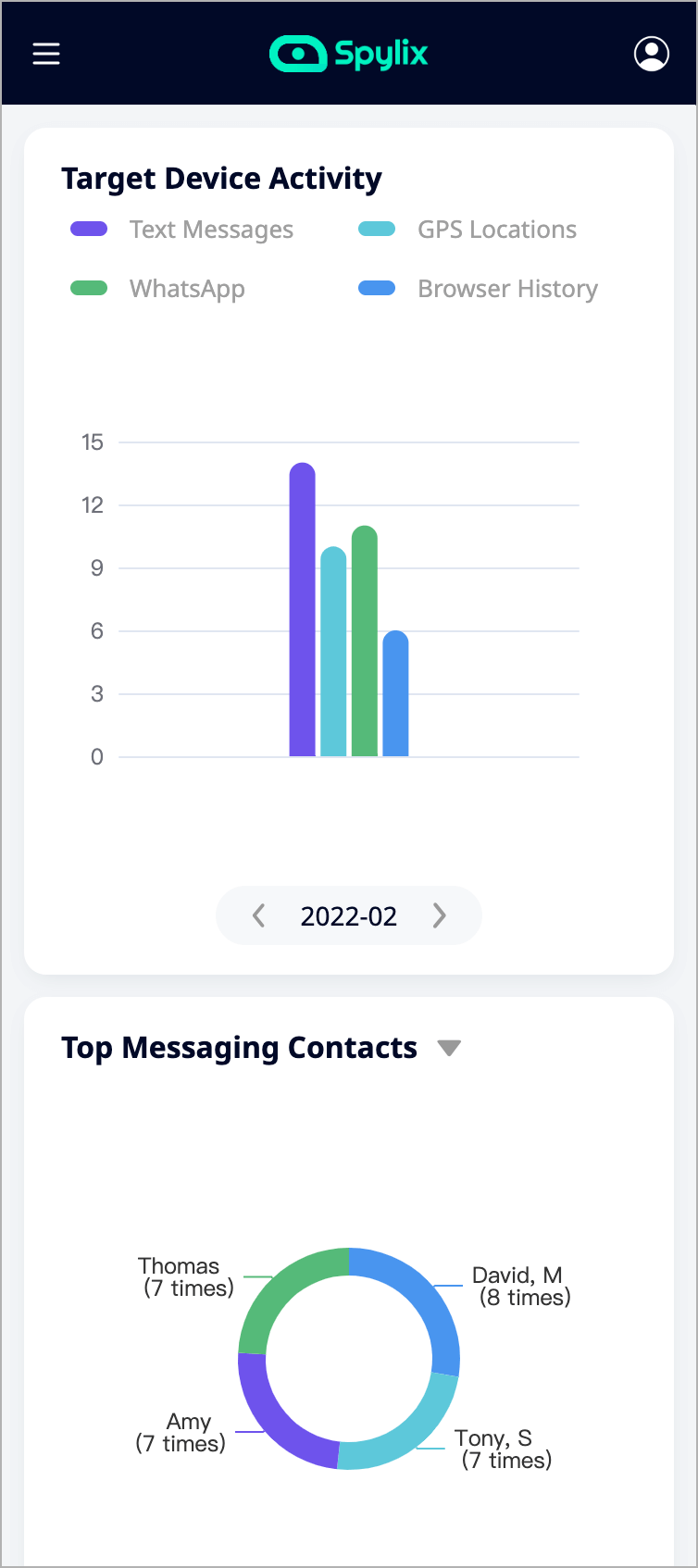 To Read Cheating Spouse's Text Messages on Android:
Once you access the dashboard page, click on the Menu, and head over to the Text Messages function under the Key Feature section. There, you will be able to check all the messages and media files exchanged between the cheating spouse and the person they are cheating with. The other person's contact information will also be revealed.
To Read Cheating Spouse's Social App Messages on Android:
The method to access the cheating husband or boyfriend's social media messages with Spylix is also easy. For that, as soon as you complete setting up the app, go to the control panel/dashboard. Next, click on Social Media Sites tab, and access the list of Social Apps, such as WhatsApp, Facebook, Snapchat, Instagram, etc. Here, you can easily view the messages, videos, and pictures he sent and received.
1.4 Advantages of Spylix Compared with Other Free Android Spy Apps for Cheating Spouse
It is vital to understand why Spylix stands out against other free cheating apps when reading the spouse's social and text messages. Some reasons are as follows:
It Offers the Most Functions

As discussed, Spylix leaves no stone unturned, thanks to the sheer diversity of the functions it offers to the user. Currently, there are 42 different utilities available to catch the cheating spouse. Not only that, but one can also keep tabs on every type of message, including SMS, WhatsApp, Facebook, and iPhone iMessage chats.

Screen Recording Function

Spylix is not a one-trick pony. In addition to the functions of other products, Spylix also has an excellent screen recording function. It makes it easier to monitor the cheating spouse's activity on their device without having to worry about them knowing about it. This function helps grant users peace of mind if their partner isn't cheating.

Stealth Mode

Spylix is a high-tech spy tool that can undetectably record everything the spouse is doing on their Android device, thanks to the Stealth Mode. The app is minuscule in size and remains hidden throughout the monitoring press. It's the perfect solution for those who want to keep an eye on their spouse and their on-screen activities without them knowing.

Compatible with All Devices without Jailbreak/Root

Most free cheating apps demand a jailbreak or root the target iOS/Android device to unlock social media spying. This is not the case with Spylix. Not only does the app is compatible with all modern Android and iOS devices, but also there's no need to root or jailbreak the phone to access the spouse's social media messages.
Part 2: Read Your Cheating Spouse's Messages Directly
If you suspect your partner of cheating on their phone, it's worth looking at what messaging apps they use. Suppose a person uses regular text messages (a type that everyone can see). In that case, this is not necessarily enough evidence to determine whether or not there has been an affair.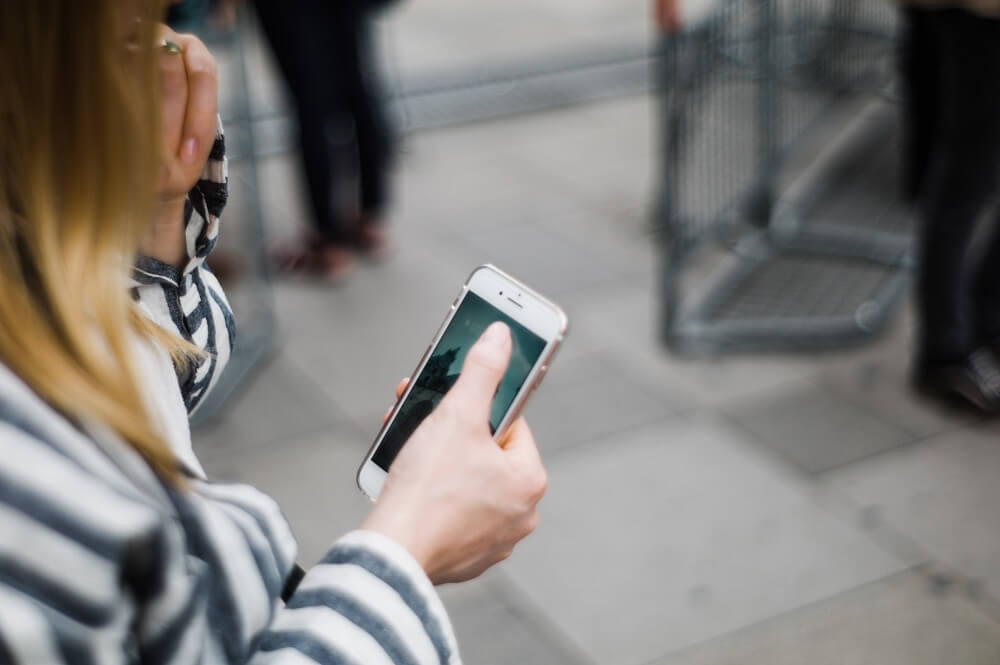 It is because people often send these throughout relationships without thinking about how others feel in reading them aloud every time someone asks for updates from one another.
However, with more private messengers like iMessenger and WhatsApp comes more significant risks. Such platforms would record all chats in their history; this way, if someone were chatting with another person while trying to disguise their identity-one could go back through past conversations where he mentioned something specific.
Additionally, it is recommended to check the drafts of messages or the Notes app where the spouse could store the conversations with their mistress.
Part 3: Check the Cloud to Read Cheating Spouse Text Messages for Free
The idea of catching a cheater is difficult. It's one thing to keep it as a thought, but it is even harsher when you find out that they are receiving texts or pictures from another love interest. Still, if a person is sneaky, they wouldn't keep such incriminating notes, messages, photos, or videos on their device.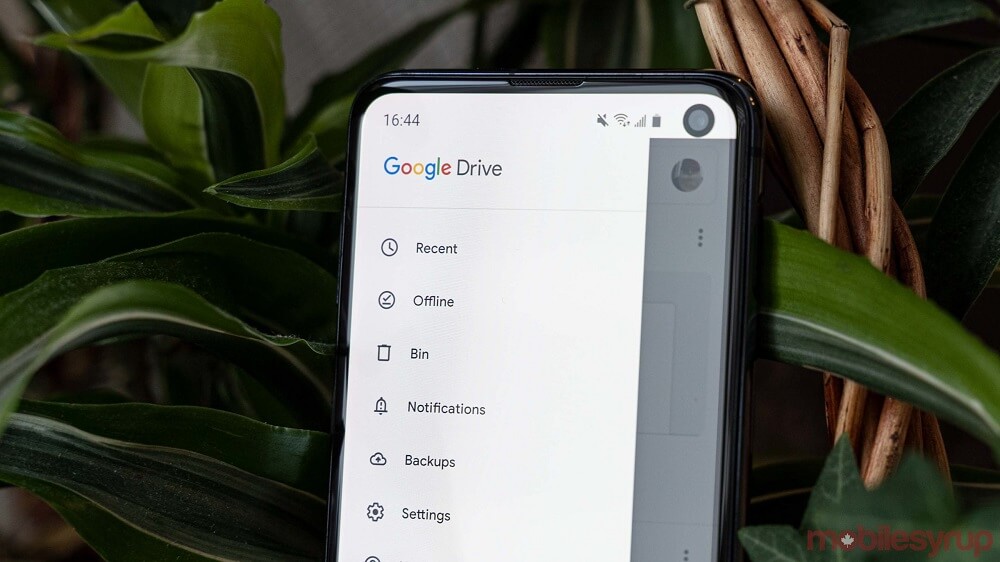 There is a chance that the cheating spouse could be hiding convicting evidence or content on their cloud storage accounts. To get to the bottom of one's suspicion that their partner is committing infidelity, we recommend checking their Google Drive (Gmail), iCloud (Apple), or Keepsafe Photo Vault account.
Part 4: Using Touch ID to Read Cheating Spouse Text Messages for Free
Nowadays, every phone owner keeps their device secure in the form of fingerprint identification, PIN code, and even face ID. One can learn about the specific Touch ID and catch cheating spouse text messages for free for themselves.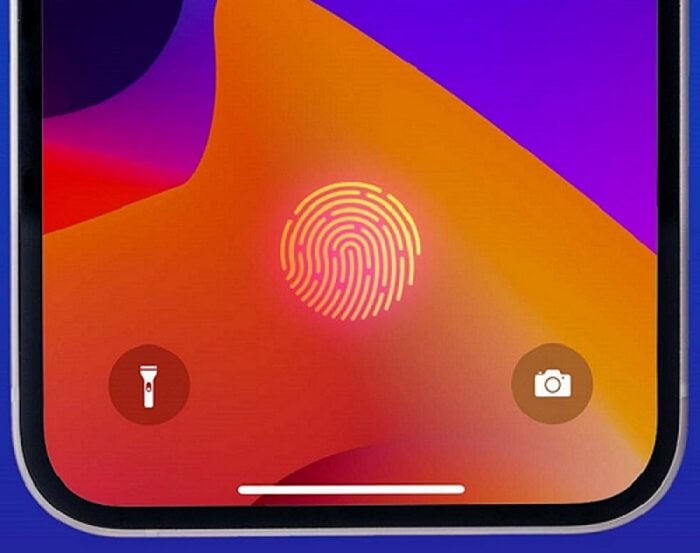 When you access the cheating spouse's phone, head over to the device's security settings. From there, it is recommended to add your fingerprint, enabling you to open the phone and check incriminating messages anytime. You now have unlimited abilities on your spouse's device no matter how many times they change the passwords.
I used Spylix to monitor his affair and then broke up with him when I found out. It was a difficult time, but it turned into the best decision of my life!
I had some wrong ideas about myself beforehand- now that he's gone, these are all cleared up thanks to this amazing app that helped us see where things went wrong. I will share what thoughts popped into my head so that you do not get them.
Part 5: What You Should Not Do When Confronting a Cheater
There is nothing worse than finding out that the one person you had entrusted the most proved to be unfaithful. It leads you down a dark path and even prompts you to commit mistakes while dealing with them.
Here is a list of things you shouldn't do when confronting the cheating partner/spouse/lover once you collect enough evidence through Spylix.
Blaming yourself

Often times we tend to blame ourselves when we find out that our partner is committing infidelity. It is understandable as the whole idea of cheating is traumatic. Your partner or spouse being unfaithful is entirely their fault, and you shouldn't be impugning yourself.

Comparing yourself to the other person

It would help if you didn't compare yourself with the person the spouses cheated with. They knowingly went into that union, knowing that your partner was already committed with you. Comparing yourself with that individual is a coping mechanism, but a toxic one, so I wouldn't recommend it.

Offering instant forgiveness

When a person is caught being unfaithful, they often just want to "get back on track" and go through life as though nothing happened. The cheating spouse will ask for immediate forgiveness, and the good person you are, you will show compassion.

Though it is a positive sign, it can lead to further infidelity committed by the spouse, as they will think that there are no consequences to such action. For that reason, I suggest not granting abrupt forgiveness and instead making them work for it.

Revenge cheating

Rather than confronting the unfaithful husband, you might be inclined to do revenge cheating. This is never a good idea because if the cheating spouse ever finds out that you are performing the same act, they could hold it against you, drawing attention from their own betrayal.

Dismissing your feelings

The pain of betrayal is deep and visceral. It's natural, in those moments when you find out your partner has betrayed not just themselves but also their vows with you as well—to wonder how things could have gone differently? What if you had been more careful or behaved better toward them?

These are all fair questions-and we must ask them because silence will only feed the hurt inside you. Moreover, these untapped sentiments may arise later on down the line. So, never dismiss your feeling.
Part 6: Most asked Questions about Reading Cheating Spouse Text Messages
Here is some added info on how to read cheating spouse text messages for free on Android.
What Is the Best App to Catch a Cheating Spouse?

Spylix is an excellent spy app to collect evidence against a cheating spouse and catch them on the act. It offers extensive features and a user-friendly platform, making the whole process easier.

How Possible Is It to Track/Check A Cheating Spouse's Text Messages Remotely?

Once you have access to apps, such as Spylix, you can use features like SMS monitoring and social media tracking to read the cheating spouse's text messages and the photos/videos they had shared as well.

What Are the Easiest Ways to Catch My Husband If I Suspect He Is Cheating?

Each solution mentioned in this post can reap fruitful results. However, methods such as directly confronting the spouse or accessing the phone's Touch ID can bring consequences. For that reason, going for Spylix is the best way with little to no risk.
Conclusion
I hope that my experience can bring a positive impact on your lives. It is vital to learn whether the spouse is cheating or not. It is up to you which method you find better than the other. However, I personally commend using Spylix as it quickly enables you to read cheating spouse text messages for free on Android.