Where technology and mobile phones have eased our lives, it also has pathed a way for cheating among people.
You are sitting and talking to your loved one, but they at the same time could be cheating on the phone.
I will introduce how to catch cheaters on iPhone easily without the target people knowing.
Part 1: 5 Common Signs That Your Spouse Is Cheating
Finding how to catch a cheater on iPhone is not easy as it is not obvious that your cheating partner is hiding something.
But through some observation skills, you can notice changes in your partner's behavior and catch him or her cheating.
Here are some of the signs that you should look for:
They hide their phone

If you notice your partner is becoming suddenly more possessive about his or her phone then it may be a sign that he or she is hiding an affair.

They delete cell phone data

Erasing text messages, calls, instant messages or pictures could be a sign of cheating as your partner is intended to hide something.

They have calls from unknown numbers

If suddenly your partner is getting messages or calls from strange numbers then this could be a point of a cheating partner.

They don't call/text you often

Texting or calling without any reason is normal in any relationship but if your spouse is not doing so then it could be an alarming situation for you.

They lie about their phone or social media

Whenever you want to talk about your husband's phone or social media, they either get angry or don't let you know then there is a chance that they are hiding something from you.
Part 2: How to Catch a Cheater on iPhone Remotely?
When the need is to catch a cheater on iPhone remotely you should go with an efficient spy app.
If you haven't come across the best cheater-catching spy app, Spylix is the app that lets you access the evidence of cheating conveniently.
It works secretly while you are tracking your spouse's phone so your spouse will never notice any suspicious activity. Once set up it lets you access all the activities and details of your partner remotely.
A step by step guideline to install Spylix
Spylix is a very user-friendly monitor app all you need to do is follow 3 simple steps:
Step 1. Navigate to the Spylix official website and register yourself for a free account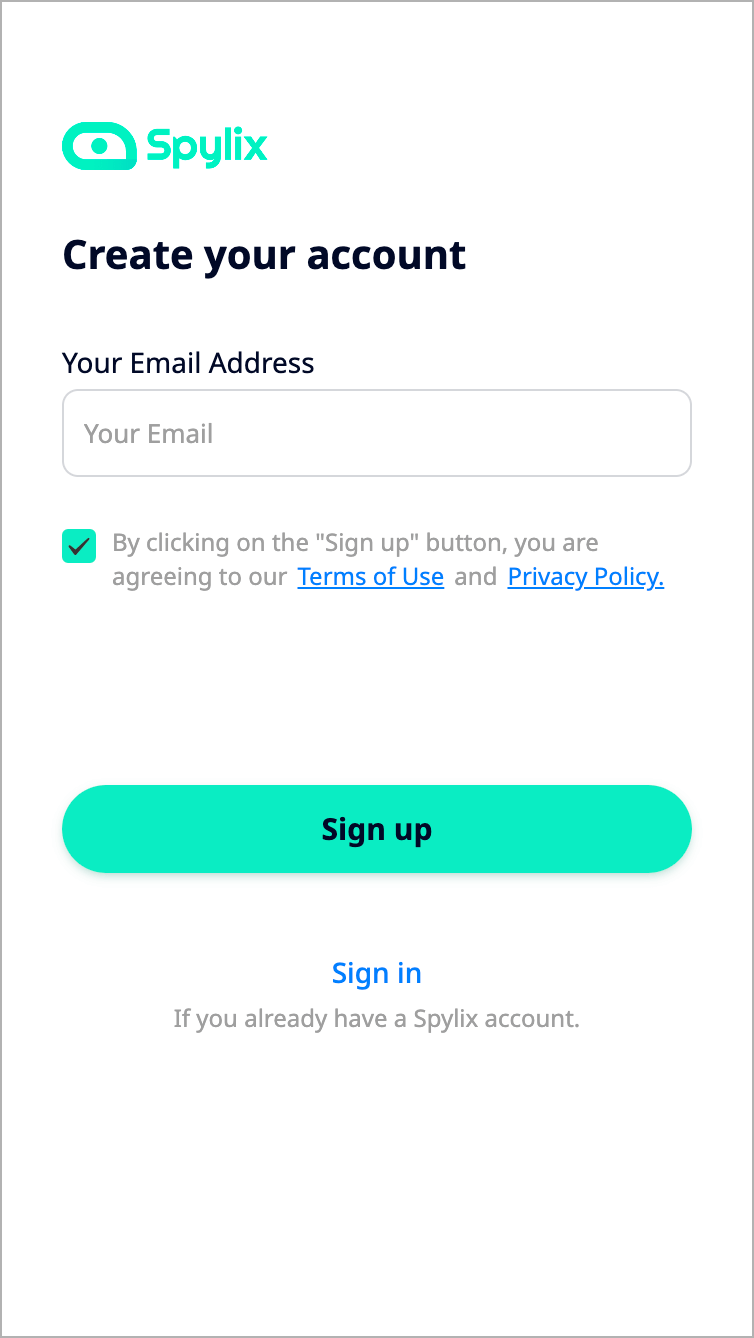 Step 2. Choose your partner's device and complete the setup process by following the guideline.
Step 3. After setting up the application just log into your dashboard and start catching cheating pieces of evidence.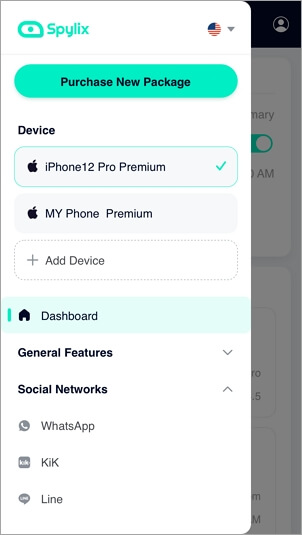 There are a lot of applications that let you catch your cheating partner. I have tried most of them but no one can beat Spylix.
Following are some of its features that impressed me a lot :
Track location

Spylix allows you to track your cheating partner's location by using Google Maps and GPS positioning.

Support Android and iOS Operating system

Whether your partner uses Android or iPhone Spylix can easily be installed and work on both these devices.

Jailbreak free

As compared to other spying applications, Spylix doesn't need to jailbreak or root your spouse's mobile phone.

Run secretly

Spylix works in stealth mode and after setting up the icon automatically hides. Because of this feature, your partner never finds that you are investigating him or her.

Monitor Social media accounts

By using Spylix you can easily monitor all the social media accounts of your target person including Facebook, Instagram, Snapchat, and many other apps.

You can also view what the person is sharing and receiving on these platforms.

Web-based interface

Spylix offers a web-based interface by using which you can easily access all the activities of your partner on your dashboard. Which is quite helpful right?
Try Now
View Demo

Part 3: Why Do Your Partner Cheat? Top 5 Reasons!
Cheating has been common ever since the stone age but I usually think about what makes a person cheat their partner.
Knowing the cheating reasons are also helpful to find how to bust a cheater.
Here are the top 5 reasons for cheating :
Immaturity

Immaturity is a common reason where people have less understanding of the consequences of cheating. Maturity is important for bringing a healthy adult relationship. An immature person may not understand the scope of loyalty.

Boredom

Sometimes a person or both in a relationship can be underwhelmed by each other or overwhelmed by the season. And they start searching for something exciting without taking risks into account.

The lure of "forbidden fruit"

It has been pointed out that affairs are rarely about sex they are more relatable with desire. The desires which are couples not having.

Self-gratification

A need for self-gratification could be a big reason behind cheating. This type of people are mainly concerned about themself and in the end, may not be able to achieve long-term goals.

Inability to self-express
In any relationship communication, self-expression is very important. If a person is feeling limited shelf expression or limited feeling of satisfaction in a relationship then he or she may choose to cheat instead of telling the truth.
Part 4: What Should You Check in a Cheater's iPhone?
Where to look on the iPhone for cheating is a big concern.
If you have doubts about your girlfriend then It is a good idea to look at her phone and find the truth.
Following are things that you should look to find how to catch your girlfriend cheating on iPhone:
Look for text messages or calls with other people, especially with strange numbers.
Evidence of emails or social media messages especially from those people who you don't know.
Go for the videos or photos that have been deleted from the phone but they will be available on the iPhone data recovery program.
You should look for the browser history of your partner. It will indicate what your partner has been visiting recently.
Open social media accounts and look for any strange or unexpected activity.
Try Now
View Demo

Part 5: Catch a Cheater on iPhone FAQs
How to Read Cheating Texts on Someone's iPhone Remotely?
By using a good spying app like Spylix you can easily read text messages of anyone without letting them know.
Spylix works remotely so after setting up you will get all the real-time updates of your partner remotely.
How to Catch Your Girlfriend Cheating on iPhone?
You can use the Find my iPhone feature iPhone to catch her by tracking her location. I recommend you try Spylix to collect authentic cheating shreds of evidence.
Spylix offers more than 40 types of file monitoring. By using it you can easily reveal cheating texts, calls, and pictures.
Additionally, Spylix works remotely and secretly so your girlfriend will never find out that you are spying on her.
Is Spylix the Best Tool to Catch a Cheater on an iPhone?
Yes, Spylix is the best tool on which you can rely.
I used Spylix and it never disappointed me.
It provides more than 40 types of file monitoring. Another main reason for choosing Spylix was it runs secretly in the background so your partner will never be able to find out that you are spying on him.
Ending Words on Catch a Cheater on iPhone
Now I can conclude here that you can catch a cheater iPhone through an efficient tool only. All the provided methods are good but I suggest you try Spylix.
Spylix is more reliable, offers more monitoring features
Spylix lets you spy on social media accounts, call logs, text messages, and the location of your partner without them knowing.