Are you planning to change your Android device and wondering about the tedious job of transferring data? Well, the good news is that you do not have to go through that process.
You can simply use a clone device to transfer the data from one device to the other. This cloning device is a software tool that you can easily download and install.
In this post, we will look at how to clone a phone with Android using an effective solution. Let's get right into the details!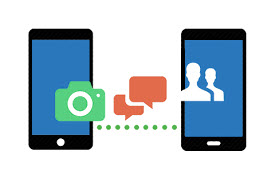 What Is Android Phone Cloning?
Android phone cloning is the process of transferring identity and data from one phone to another using a phone clone app.
This process can be used to back up the entire data on a device and can also be used as the core identifier of your device.
When phones were first introduced in the days they were mostly used as radios, interrupting the signal made cloning the device easy to do.
All that a hacker had to do was tune in the phone on the ham radio and then listen for an identifier. However, cloning modern phone devices is quite difficult.
For one, mobile phones now use secret-code-enabled SIM cards. This makes the process of cloning the identifiers of a phone almost impossible, especially when you don't have any device plugged into it.
Thankfully, phone cloning apps for Android have come to save the day. I'll talk more about this shortly.
How to Clone an Android Phone Online?
Let me start by saying that many solutions are available that you can explore to clone Android phones to replacement.
Bluetooth Solution: Clone an Android Phone Quickly
One approach to cloning an Android phone is through the use of Bluetooth. With Bluetooth, you can easily connect two Android devices through wireless technology.
This makes it easy to transfer data between these two devices. You can also use this solution to solve how to clone an iPhone with an android phone.
How to use the Bluetooth Solution:
If you are looking for how to clone a phone with Android free, the Bluetooth method is a good option. Here is how to go about the process.
Step 1: Pull down the phone desktop's menu and enable the Bluetooth.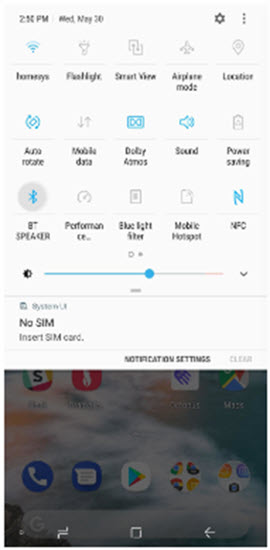 Step 2: Select the new Android phone on your old phone as the target device. Next, enter the key that reflects on both devices and click the "Pair" button.
Step 3: Wait for the two devices to successfully connect and then select data to transfer. Next, navigate to File Manager on your old phone and select the data that you want to transfer to your new Android device.
Step 4: Click the "Menu" button and select the "Share" option and then select "Bluetooth".
Step 5: Click the paired device as the destination phone. Click the "Accept" button on the new device to start the transfer of the selected file. This solution also works for how to clone an iPhone with my Android phone.
How to Clone Your Android Cell Phone for Free
Google Drive is a popular option for restoring and backing up data on Android phones. You can also use it to clone phones.
However, the free storage space is limited. That means if you have bigger files that are more than 15GB you will need to upgrade from a free package to a paid package.
Google Drive: Clone Android Cell Phones Quickly
Step 1: Navigate to Settings on your old Android device and click on the "Backup & Reset" option. Next, turn on "Back up my Data" and take note of the Google account where you're backing up your data.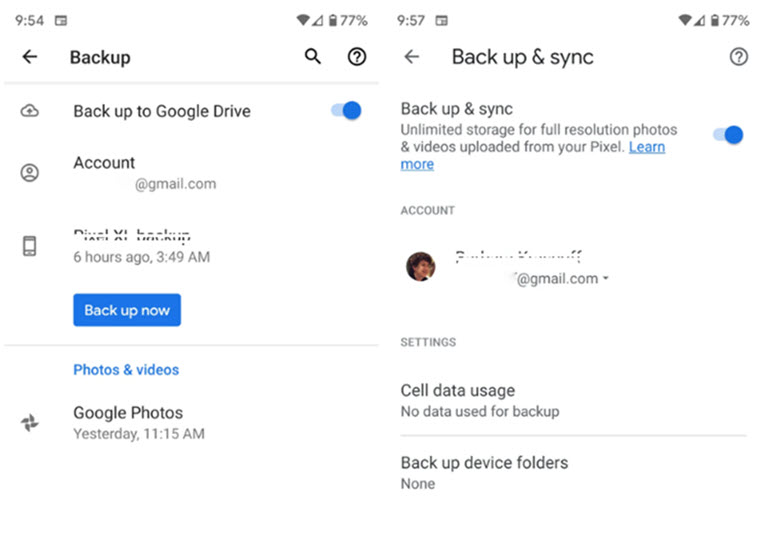 Step 2: Wait for the backup to complete and then open your new Android device. Next, perform the setup process.
Step 3: Sign in to the Google account that you used for the backup on your old device. Wait for the backed-up data to sync.
Next, select the latest backup and then choose the data that you want to transfer to your new Android device.
Step 4: Click the "Restore" option to clone an Android phone and then transfer data to the new device.
What Should You Do Before Cloning Your Android Phone?
Many people ask about how to clone a phone with Android free and hear everything. However, beyond just cloning a device, you must know what to do before you start cloning.
The first thing is to backup your device with system backup or android backup tools. If you are worried that you may lose some data, make sure you back them up.
Also, you can maintain the complete version of the data on your device and then load the data on your new device.
To clone an Android device, you need your old device, a new device that you want to clone your data into, and a PC.
You should consider dedicating ample time to the process to ensure the phone and computer are not needed before you start the process of how to clone an Android phone.
How to Spy Someone's Android Phone
Thanks to technology, you can do more than just clone a phone app. You can also spy on a phone. That means you can easily use a phone spy app to track phone activities.
So, what is the best solution to spy on an Android phone? Spylix is the best tool!
Spylix Solution - The Best App to Spy Android Cell Phone
Spylix is a reputable phone spy app that lets you remotely view WhatsApp, SMS, GPS, Calls, and Social Apps on a target device.
You can also use it to set geofencing, monitor website history, and block Wi-Fi and apps on a device.
Spylix is compatible with all versions of Android and iOS devices. The best part is that it does not require rooting or jailbreaking the target device.
Step-by-step Guide to Use Spylix for Android Users
Step 1: Sign up for an account with a valid email.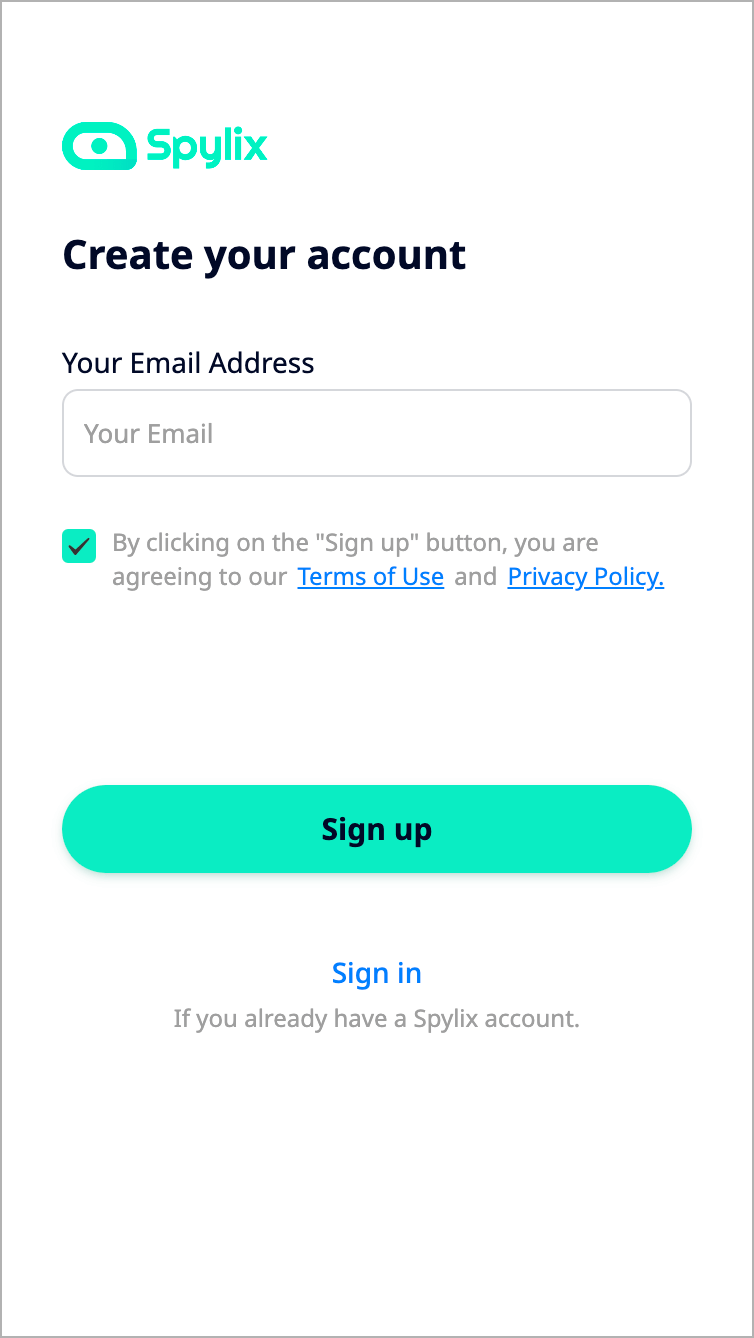 Step 2: Install and set up Spylix on your target Android device.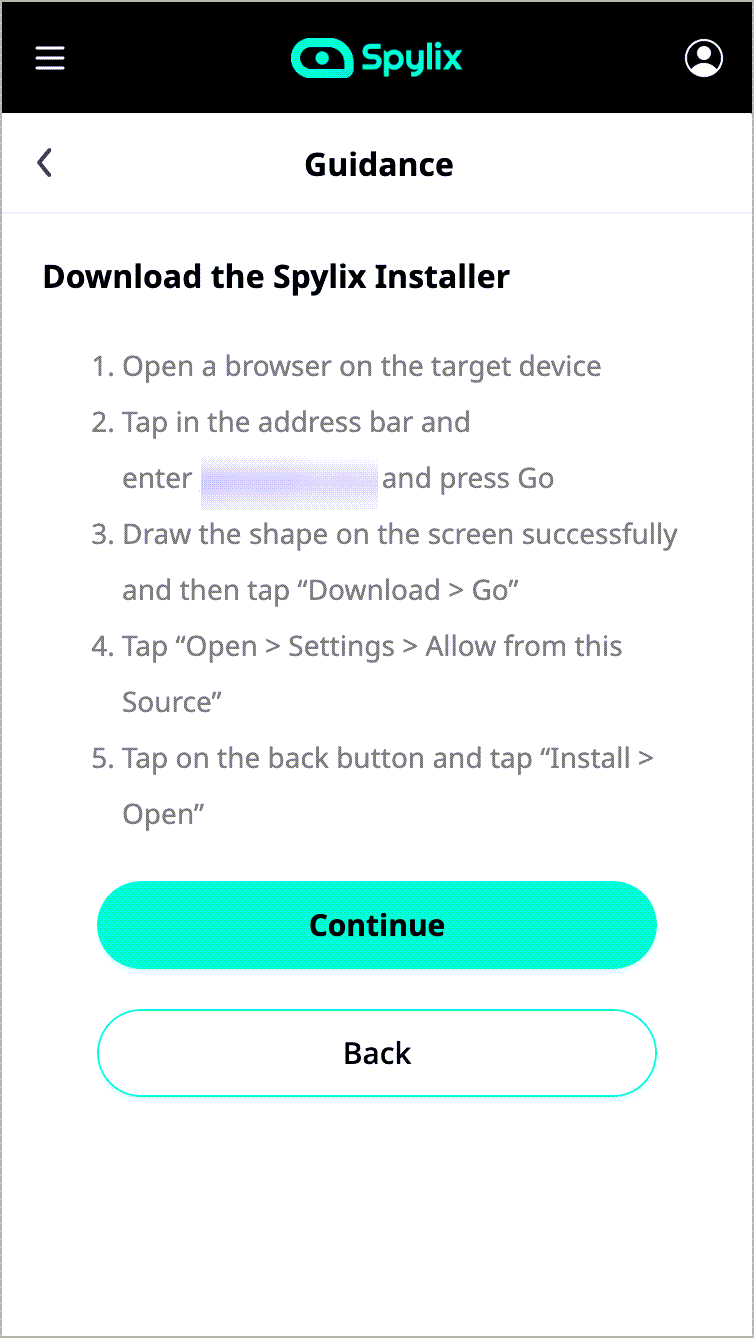 Step 3: Sign in to your control panel and begin to monitor data on your target phone.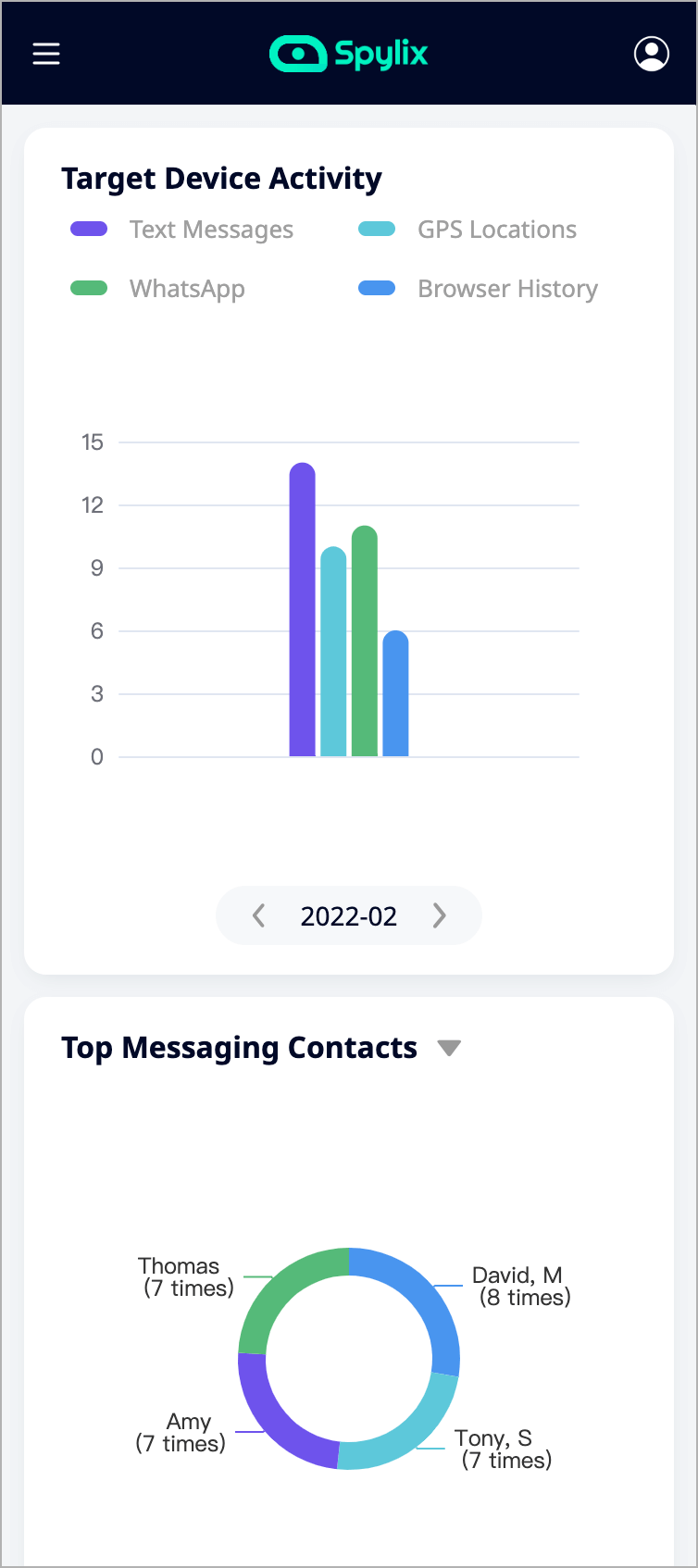 What Else Can You Do with Spylix?
Spylix gives you complete access to your target device remotely. It lets you view all data on your target Android without the knowledge of the owner. Here are some types of data that you can view with the Spylix spy app.
Track all incoming and outgoing messages, including all deleted messages.
View all WhatsApp contacts and chats, including all WhatsApp video clips, photos, audio notes, and other shared media.
Monitor and read all chats and exchange media on all popular social media apps, including Viber, Telegram, Snapchat, and more.
Monitor the current GPS location of your target Android device and view the location history.
Track all outgoing and incoming calls with all the contact details, timestamp, and call duration.
See all media files shared and saved on your target device, including videos, music, photos, and a lot more.
The Keylogger stores all keystrokes used on your target device and gives you access to see all remotely.
Access 40+ data types on your target devices, including all installed apps, Internet usage, Calendar entries, Notes, contacts, and a lot more.
FAQs about Android Phone Cloning
How to Find Out If Your Phone is Cloned or Not?

While you can ask about how to clone a flip phone with Android, you should also know that your phone can be cloned without your knowledge.

The good news is that you can find out if you pay attention to some signs. If you continue to receive strange text messages or get locked out of your device, it may be signs that your phone is cloned.

It is recommended that you get in touch with your cellular provider so they can check if your phone has been cloned or not.

How to Protect Your Android Phone from Cloning?

You can prevent phone clone Android situations on your device by following simple tips. These include:
Keep your phone with you always and don't allow other people to gain access to it
Use a special PIN to secure your phone
Don't install unauthorized applications on your device
Clear browsing history, cache, and cookies regularly on your device
Turn off the Wi-Fi if you are not using the internet. Also, keep the Bluetooth feature off when it is not in use
With these, you can prevent a phone clone app from getting on your device without your knowledge.
Is Cloning a Phone illegal or Not?
Nothing is illegal about the software used in cloning a device. However, cloning the key identifiers of a phone device is illegal in some places. You should check the legality of cloning a device before you consider Android clone phones.
Is Cloning an Android Phone Free?
Yes, it is free. Cloning a phone device is free but you may have to pay for the cloning software. Some 3rd-parties offer phone cloning services for a fee but you can do it yourself using a reliable software tool.
Clone a Cell Phone with the Best Way!
While there are different answers and solutions to how to clone a phone with Android, you should only settle for the best.
This post looks at different solutions to the best way to clone a cell phone without an issue. It also looks at the most effective way you can spy on an Android phone without getting caught.
So, when next you want to use a phone clone app or a spy app, you should have a great idea about what to look out for. By the way, Spylix is the most recommended phone spy app on the market.