WhatsApp is considered the best instant messaging platform that is having great demand because of the amazing and advanced features that are updating day by day to provide it to its users.
But besides having security features like two-step verification and encryption, it is still possible to hack a WhatsApp account by accessing the correct tools of hacking. There are several ways to hack a WhatsApp based on the requirements but the best one is to clone a WhatsApp.
We are sure that most people are unaware of cloning a WhatsApp and if they know about it then they don't know its purpose and how to clone WhatsApp without knowing.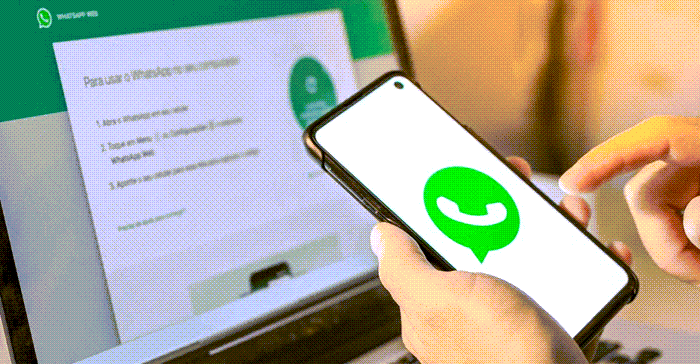 Part 1: When Will You Need to Clone WhatsApp?
Before moving to the main topic, firstly we must know the reasons behind cloning one's WhatsApp. Let us start with the parents' need that they want to make sure that their children are doing appropriate work on WhatsApp and are away from malicious and inappropriate content.
Besides it, cloning WhatsApp proves to be beneficial for entrepreneurs. This is because monitoring their employees' WhatsApp is important for them so that the employees remain attentive to their work rather than wasting time chatting with their friends.
This procedure also ensures the safety of the data and avoids leaking of secret information related to business.
Moreover, if you are having doubts about your partner then cloning WhatsApp can prove to be helpful for finding evidence of their cheating.
Part 2: How Does WhatsApp Cloning Work?
The working of WhatsApp cloning is very simple. If you move forward to the working WhatsApp clone, you will get to know its procedure.
The procedure is based on imagining a particular application theme and duplicating it to generate another application.
This technique proves to be helpful, especially for the companies who want to create an application same as their competing company.
Not only for positive working but it can also be used for dismissive purposes like pranking someone by creating a clone account just like them and hacking into it.
Part 3: How to Clone WhatsApp without Knowing? 4 Free Ways!
Sometimes we are not allowed to get access to the target device. Such situations give rise to how to clone someone's WhatsApp without them knowing. Some of the most famous ways of cloning WhatsApp are explained here:
3.1 Use WhatsApp Backup:
If you want to clone WhatsApp to another phone then cloning it by using backup is very effective as well as helpful because it allows us to access one's WhatsApp messages free of cost.
The steps to make use of this procedure are as follows:
Step 1: First of all, we have to WhatsApp is now available on the targeted device and then move to the menu button and select the Settings option. Tap on the chats option and then chat backup, switch it on.
Step 2: Now we have to install Using WhatsApp on a different phone and create the account by entering the code of verification.
Step 3: We'll be asked whether we want to from Google Drive or iCloud, restore the WhatsApp backup
Step 4: We have to hit the next button and then all the WhatsApp chats will be provided to us. Whatapp will start restoring the media files after the chats have been restored.
Pros:
Undetectable
Access to messages as well as media
Cons:
Don't offer real-time monitoring
Require physical access to the target device
3.2 Use MAC Spoofing to Clone WhatsApp:
Another best and most reliable step of cloning WhatsApp is by utilizing MAC Spoofing. By using this method we can easily gain access to WhatsApp messages for free and without spending a single penny.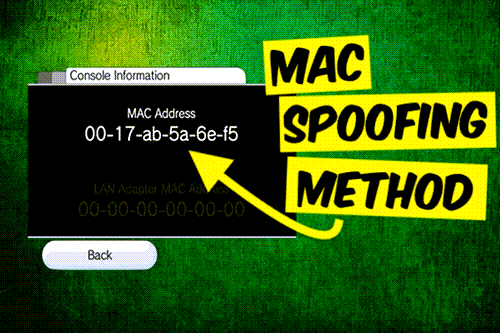 Its complete guideline is given below:
Step 1: First of all, we have to uninstall the WhatsApp app from our device and then we have to need access to the targeted device for some time.
Step 2: We have to search the MAC number of the targeted device. We have to note down the MAC number of the Targeted device as well as our own device.
Step 3: Here we have to type the MAC number of our device on the target device and the MAC number of the Targeted device on our device.
Step 4: Then we have to install a spoofing app on our device and then reinstall the WhatsApp app. Then, we have to enter the confirmation code sent to the targeted device, on our device. This is all, the WhatsApp of the targeted person will be available on our device.
Pros:
Cons:
Show complexities
Require technical skills
3.3 Login in on a Desktop:
We can easily clone WhatsApp by login on a desktop. With the help of the phone's camera, we can scan the QR code and the clone of the targeted WhatsApp will be available on our screen.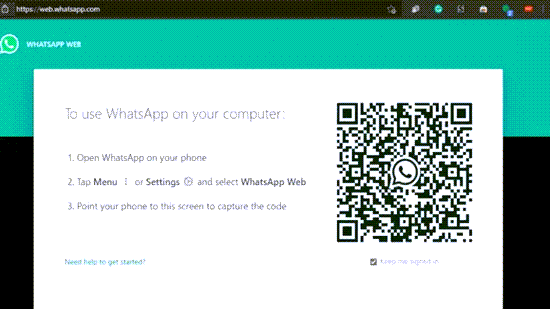 The steps to use this procedure are given below:
Step 1: First of all we have to install WhatsApp on our PC and then open the WhatsApp desktop app.
Step 2: Then we have to gain access to the targeted device and then open WhatsApp on it. Hit the settings option from the screen.
Step 3: Select the linked devices option and then scan the QR code appearing on the screen, on your device. Here, we can use the targeted WhatsApp on our device.
Pros:
Reliability
Easy to follow
Cons:
Need access to the target device
Complex
3.4 Using Chrome:
The last method of cloning WhatsApp is by using chrome. This method is considered the best and most effective method. As a user doesn't need to work a lot and the results are provided within seconds.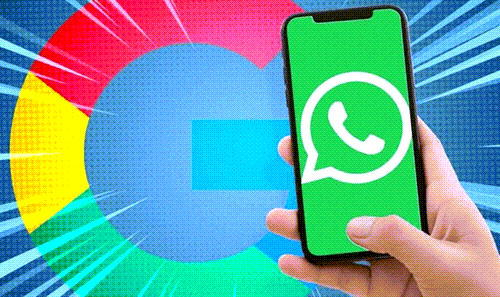 The steps to clone WhatsApp using chrome are given below:
Step 1: Firstly, we have to open the chrome browser on our laptop or PC and then move to web.whatsapp.com.
Step 2: A QR code will appear on the screen. We have to scan it on the targeted device.
Step 3: Here we can easily start monitoring all the chats on the WhatsApp of the target device without the need for any software.
Pros:
Reliable
No need for installing software on the target device
Cons:
Need access to the target device
WhatsApp web icon will keep on showing on the device
Part 4: How to Monitor WhatsApp with Spylix?
If you are in search of a reliable platform to monitor WhatsApp without alerting them, then it is advised to choose Spylix for monitoring purposes.
Spylix is the most recommended tool because of its amazing feature and compatibility with Android as well as iOS devices.
This platform allows you to view every single activity done by the targeted person on his WhatsApp account. The steps to use Spylix for monitoring a WhatsApp are given below:
Step 1: Registration:
The first step is to register for a free account on the website by giving the email and its password to the website when asked.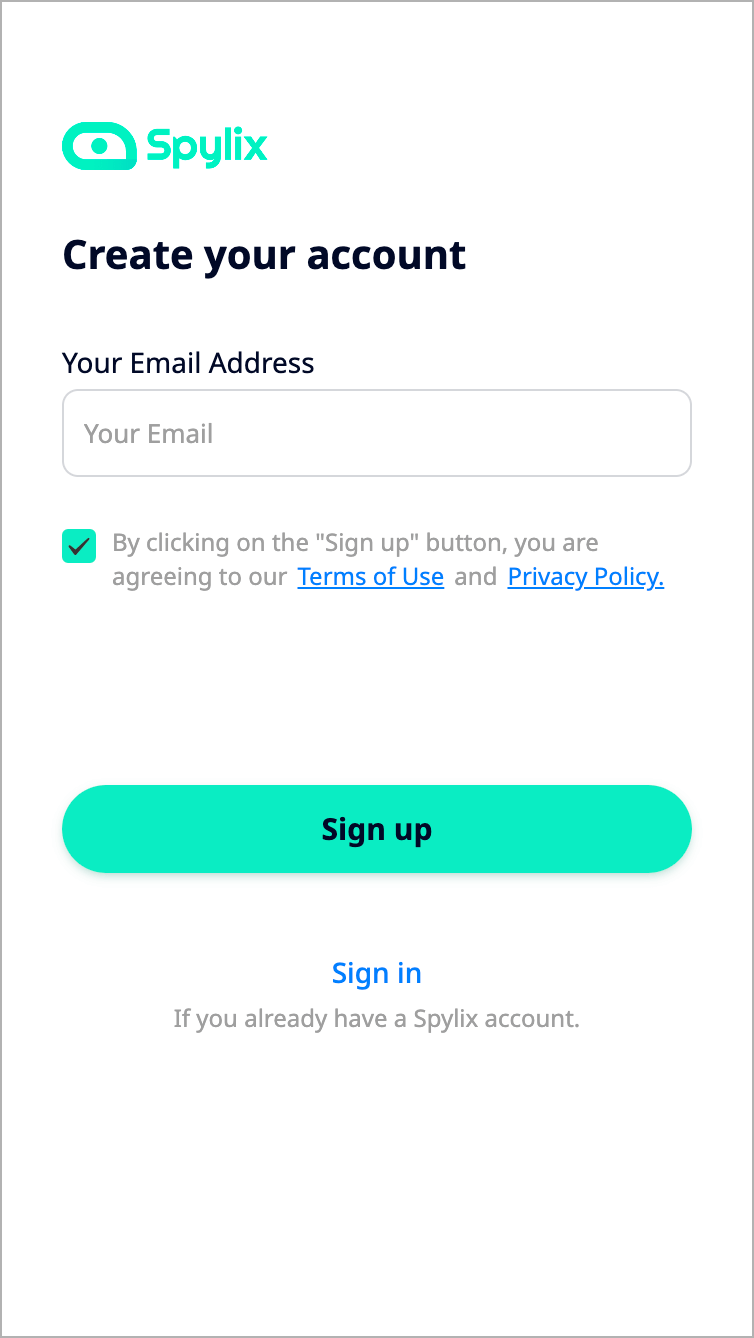 Step 2: Installation:
Now, we have to install as well as complete the whole setup of the website. We can do this by following the instructions provided by the website.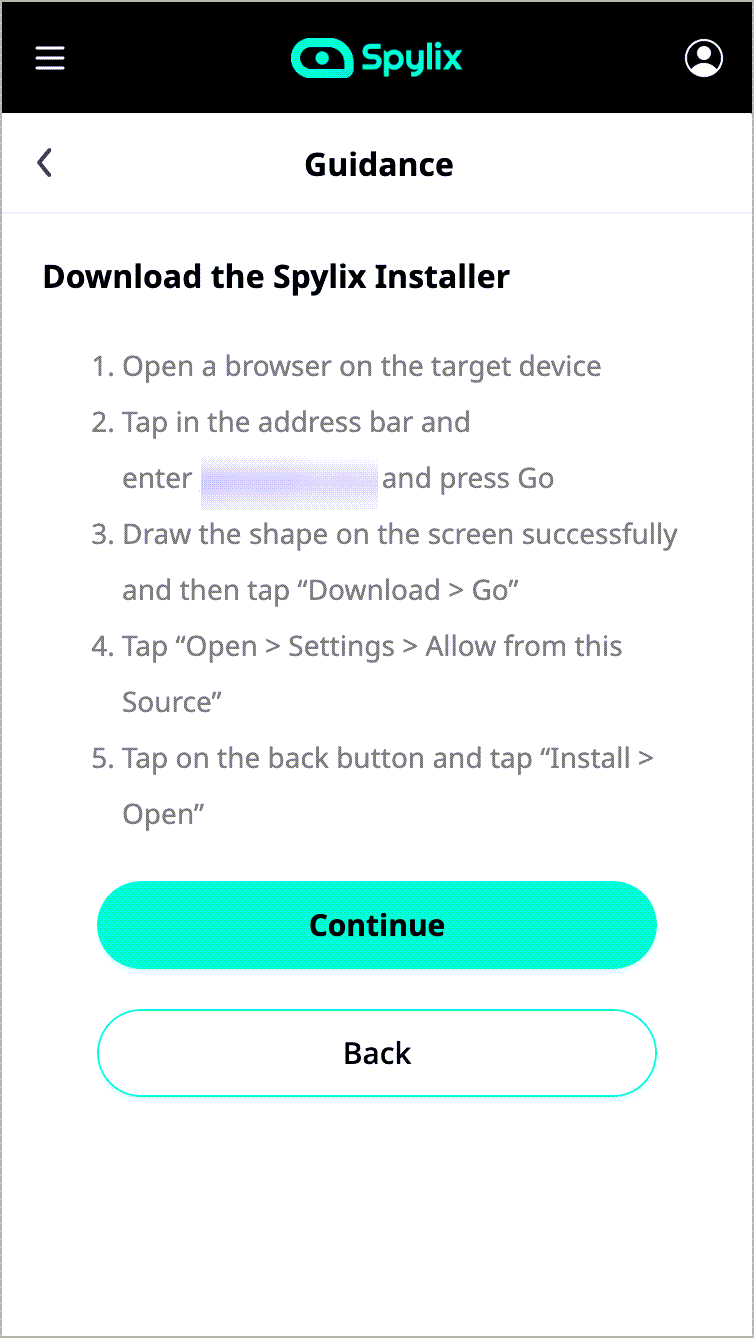 Step 3: Monitoring:
For this, we have to sign in to our control panel, and then all the WhatsApp messages will be monitored by us easily.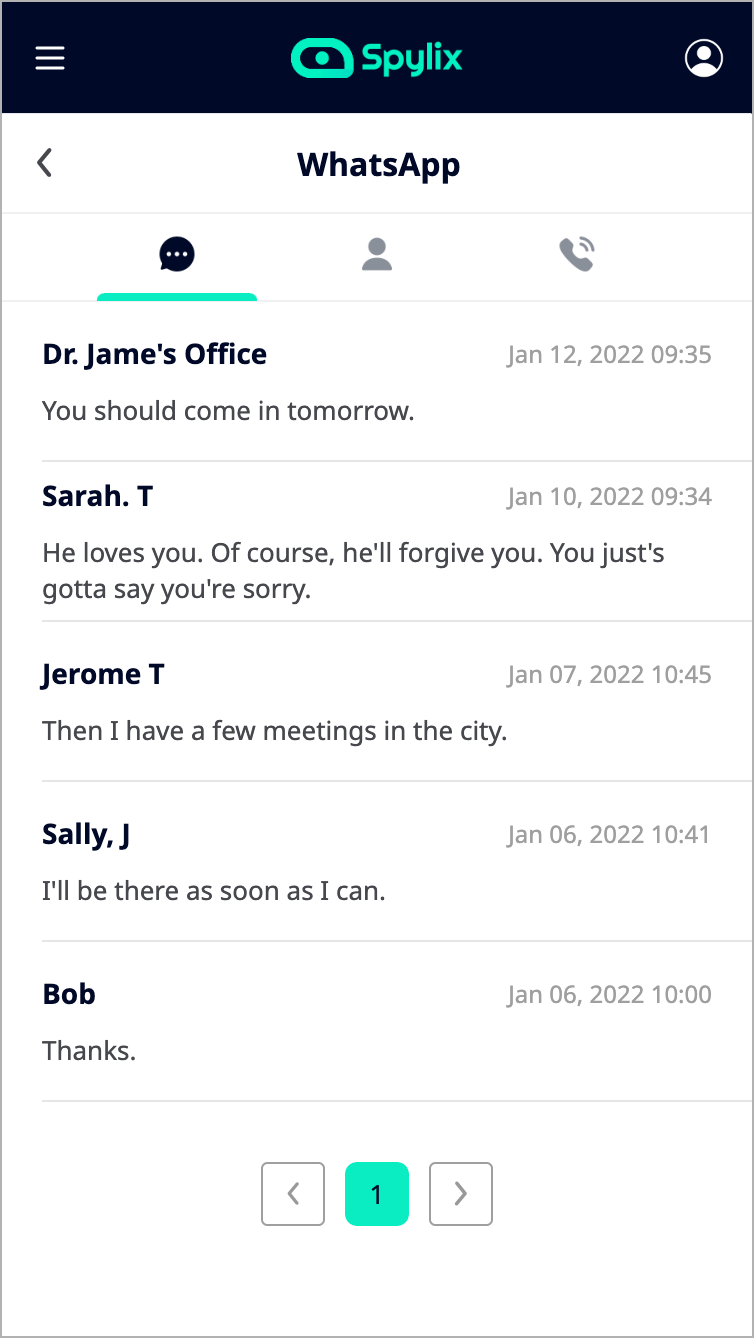 Spylix is providing great features to its user to monitor the WhatsApp of the targeted person by doing every detail of it. Its few features are:
It allows complete gaining access to WhatsApp contacts hence we can easily monitor from home the targeted person is chatting or sharing certain content.
It allows parents to examine whether their child is doing positive work on WhatsApp or is engaged in some kind of inappropriate work.
Access to WhatsApp messages is another great feature of Spylix that helps us to know the details of a chat by a targeted person with someone else.
Part 5: Is Application Cloning Legal?
Lots of people are very concerned about their online work and want to know whether cloning applications are legal or not.
The answer to this essential question is that application cloning is absolutely legal.
But you have to make sure that its legal use depends upon the platform and the way you follow to use while cloning applications.
Given are the two basic cases where cloning applications can be helpful and considered legal:
If a company is deciding to create an instant messaging application, then cloning applications will be considered legal as it doesn't violate the WhatsApp rules and will not be considered a copyright issue.
Use of a cloned application will be considered Legal if the targeted person that is using the particular application is fully aware of our actions and allows us to access all of his or her messages as well as call history.
Clone WhatsApp Right Now!
To spy on an account without alerting the targeted person or cloning WhatsApp is reliable. It is the best technique but sometimes there appear some complexities too.
It is advisable to clone a WhatsApp if you want to spy on an account for only positive purposes.