If you are conversant with phone spy apps, then you must have heard about the Keylogger feature. A Keylogger is a programming tool that records keystrokes used on a target device.
With this feature, you can see what your target is typing on their phone. That means if you want to keep a tab on a loved one, this tool is one of the most effective software programs that you can use.
In this post, we will look at the best Keylogger for iPhone that you can use to track a target device.
We will also look at what makes the best Keylogger, how to use iPhone Keyloggers, and more. Let's get right into the juicy details!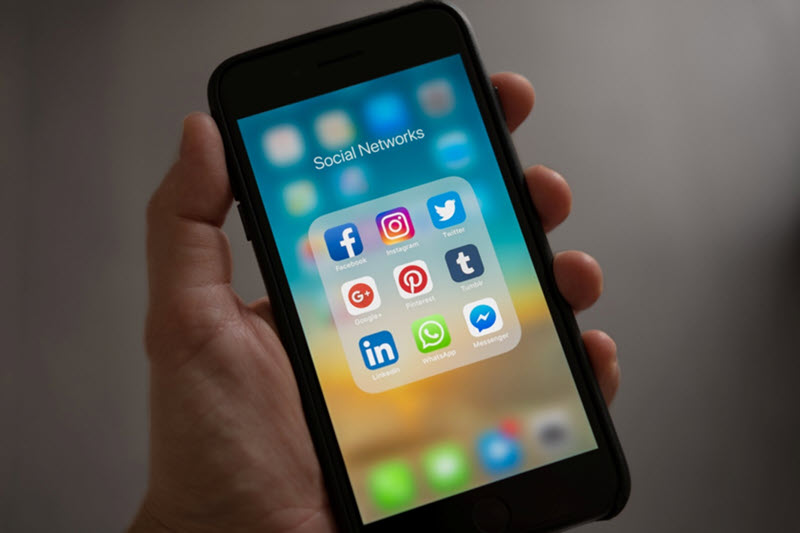 Can an iPhone Have a Keylogger?
Yes, it can. While many people associate Keyloggers with only Android devices, the truth is that it is also compatible with iPhones.
As mentioned, a Keylogger is a software program that logs the iPhone keystrokes used on a device. This tool is used for a variety of things. With it, you can see the following:
Everything that a target is typing on their iPhone
The username and passwords typed on a target device
Keep a track of your device when it is out of your reach
Monitor your spouse and underage children
Monitor employees' activities on company-issued devices
Are you a concerned parent worried about the online activities and location of your children? You can use the Keylogger to track their phone device and monitor their online activities.
If you are also worried about your spouse cheating on you, the iOS Keylogger can let you track phone activities online.
With this, you can see the sites they visit and the username and passwords used on those sites.
An employer can also monitor their staff members to ensure that they use their company-issued devices for only company-related activities.
There is so much that you can do with the Keylogger and it is a great way to keep your mind at rest about what matters to you.
What Makes the Best iPhone Keylogger?
Many phone spy apps have the Keylogger feature but the truth is that they are not all the same. There are specific features that make the best Keylogger. So, what are these features?
No Jailbreak or Rooting
The best Keylogger does not require that you jailbreak or root your target device. Jailbreaking an iPhone for example can lead to data loss, the introduction of malware on the device, and voiding of the warranty on the iPhone.
The same may happen when you root an Android device. It is best to steer clear of any Keylogger feature that comes with jailbreaking or rooting your target device.
Discreet Keylogging Service
An effective remote Keylogger should be discreet and hidden from the target. It is generally a web-based program that discreetly extracts data from the target device without getting detected.
It does not require that you download or install any software on the iPhone device, which means you do not have to access the target device physically. You also would not worry that it will be found by your target.
Secure and Private
Even though you want to monitor someone's phone activity, you would surely not want to have their data compromised.
Therefore, your choice of an iPhone Keylogger free should be secure and private. It should be inaccessible to anyone else apart from you.
The provider should also be reputable and not in the business of selling users' data to a third party.
Affordable Pricing
The best Keylogger should let you track a phone device at a pocket-friendly price. It should also offer a flexible pricing package that will make paying easy and seamless for you.
If you are wondering about the perfect Keylogger software that offers all these features, Spylix is the first tool that comes to mind.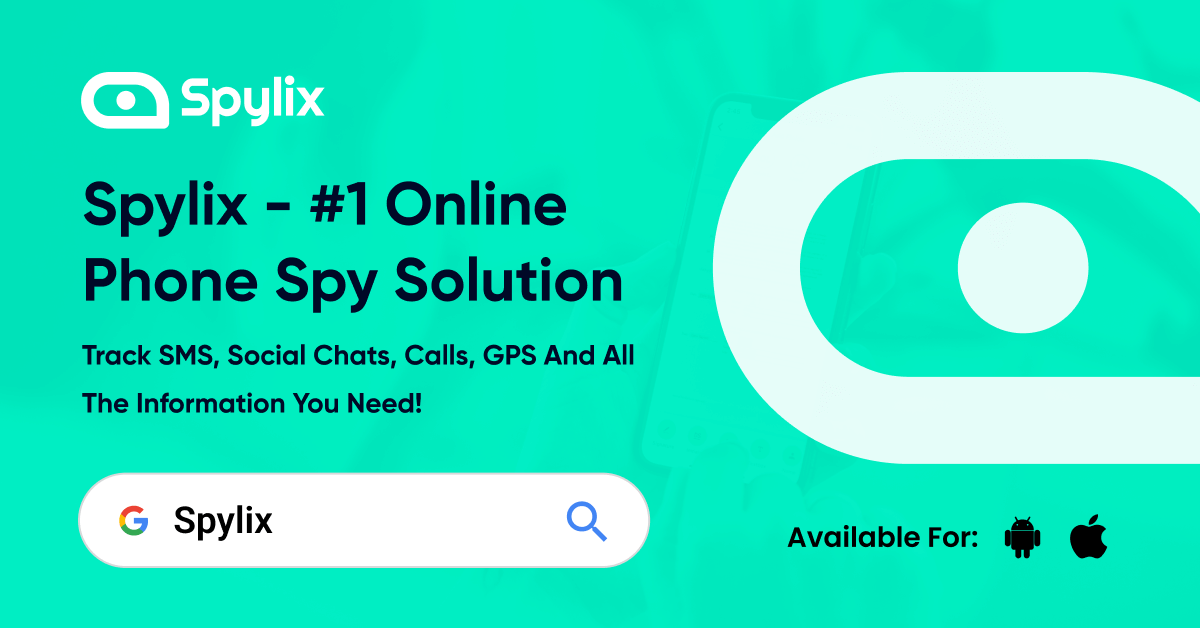 How to Use iPhone Keyloggers Online
For this part, we will use the Spylix phone tracking app to demonstrate the use of the iPhone Keylogger.
The reason is simple. Spylix is a top-quality spy app and it is the best we have tried so far. It is safe and 100% secure.
It doesn't require jailbreaking your target iPhone and gives you access to all data on your target device.
What Makes Spylix a Good Keyloggers
It doesn't require that you jailbreak the iPhone device to track it
It is 100% discreet and doesn't require any download or installation
Spylix is reputable and 100% safe and secure. You never have to worry about data compromise.
Flexible and affordable pricing with phone monitoring for as low as $1 per day
Spylix does a good job of storing and organizing iPhone keystrokes used on a target phone. It lets you access these remotely through your control panel on your Spylix account. To use the Spylix Keylogger, follow the steps below:
Step 1: Sign up for a free Spylix account with your email ID.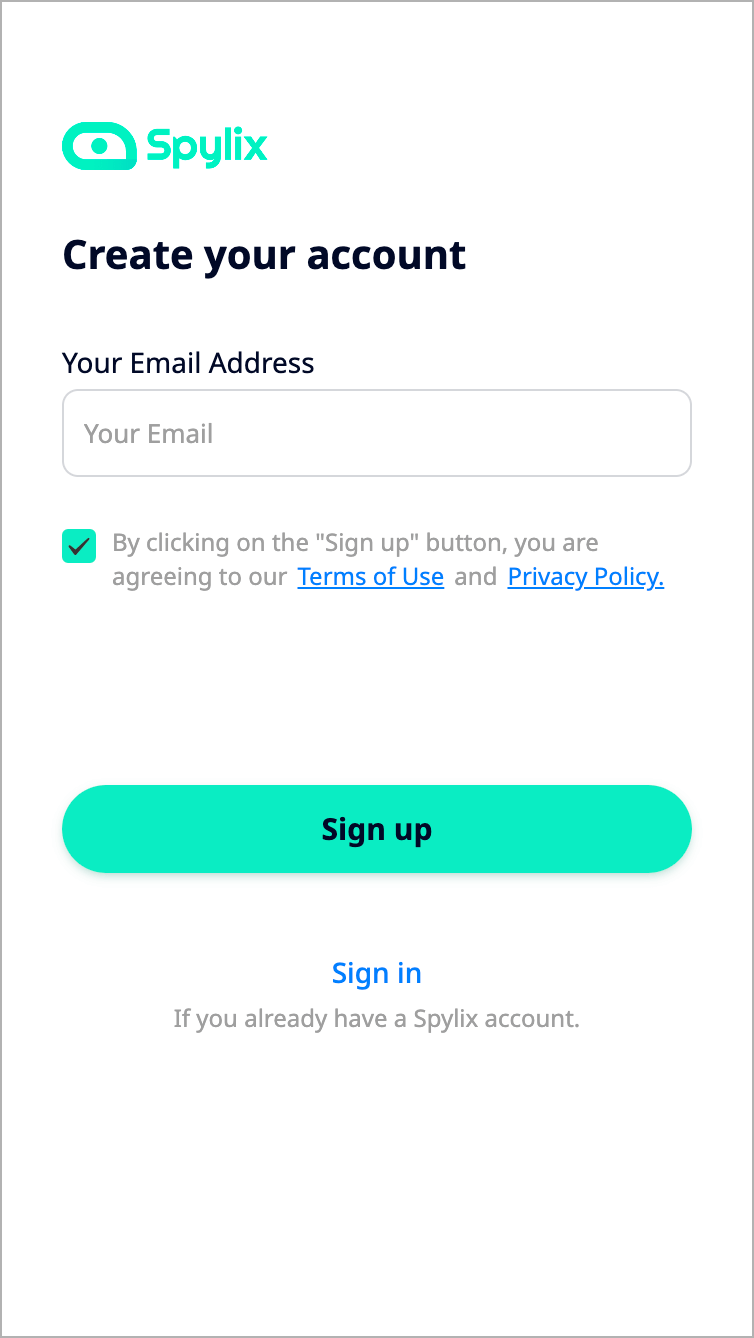 Step 2: Enter the iCloud credentials of your target device to set up.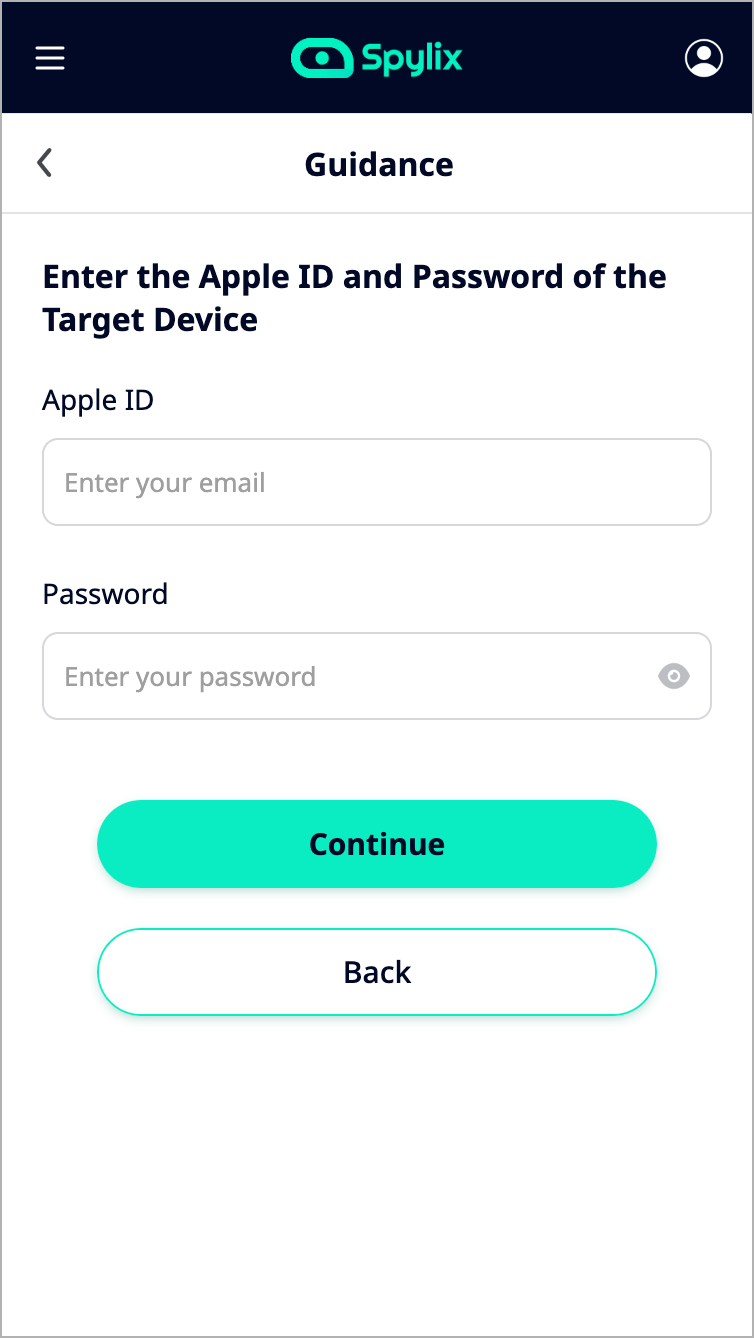 Step 3: Log in to your Spylix control panel.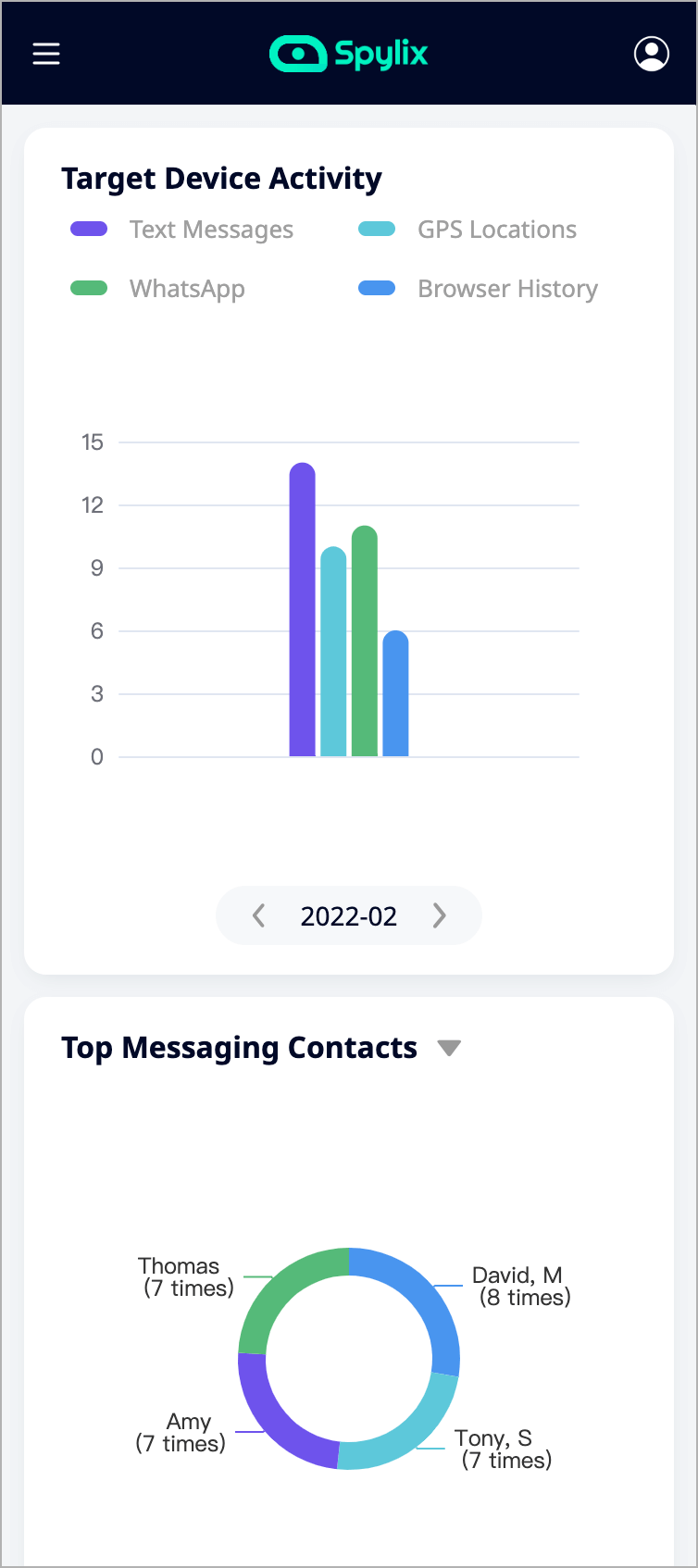 Step 4: Navigate to the Keylogger menu and start monitoring the keystrokes used on the device.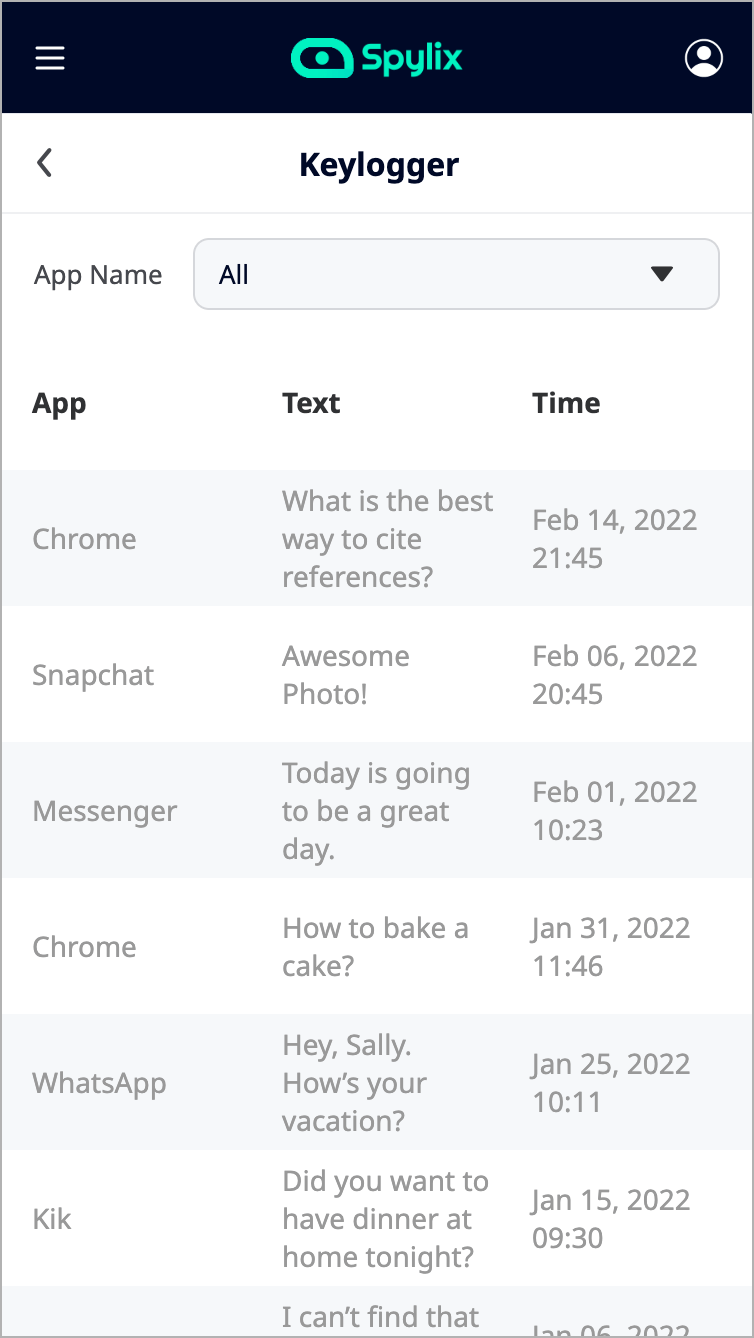 What Can You Get from a Keylogger App?
A Keyloggerrecords website history, SMS, call history, WhatsApp, WeChat, Facebook, Viber, social chat messages, and GPS locations, among others.
Here are some highlights of what you can get from a Keylogger app for iPhone:
Mobile Keylogger
Mobile Keylogger stores and organizes all keystrokes typed on a target iPhone. These include chats in all social apps installed on the target device.
You'll be able to monitor SMS keystrokes, email keystrokes, website URL keystrokes, and all typed keystrokes on the device.
iPhone WhatsApp Keylogger
You can also get to monitor WhatsApp messages received and sent on your target device. You can access different data.
These include the keystroke logger iPhone entered in WhatsApp, received and sent text messages; WhatsApp calls data and time stamps, and more.
Snapchat Keystrokes
The Keylogger feature also lets you spy on Snapchat messages on your target device by storing keystrokes entered in Snapchat.
It lets you keep an eye on your kid's Snapchat messages on their iPhone remotely and without getting noticed.
You can view all keystrokes entered in Snapchat including the typed username and password on the target device.
Facebook Messenger Keystrokes
The Keylogger app also stores keystrokes for all Facebook social activities. It logs all keystrokes typed on Facebook through the target device, including posts and private chats.
Keylogger gives you comprehensive data of the conversation that takes place on Facebook Messenger through your target phone.
How Do I Know If There's a Keylogger on My iPhone?
Apple offers some of the most secure and safe devices, which makes it difficult to introduce malware to it.
However, if anyone has access to your iCloud credentials, they can access your data. If you think someone might have introduced a Keylogger on your iPhone, then you do not have to worry.
Some signs show that a Keylogger is installed on your device. Here is how to detect Keylogger on iPhone devices.
Signs Showing that a Keylogger is Installed in Your iPhone
The phone's battery heats up, even when it is not in use
Your phone uses up much data even when you are not actively using the device
Your device hangs a lot. Keylogger reads apps and can make them get slow or crash suddenly
You hear strange background noise on your device
Use Antivirus Software Online
While you may not know when a Keylogger app is installed on your device, you can use antivirus software online to detect the presence of a Keylogger on your iPhone.
An antivirus scans your phone regularly and can detect such an app working on your device.
Some antivirus programs also offer keystroke protection that prevents hackers from gaining access to your keystrokes. With this, you can maintain the safety of your data.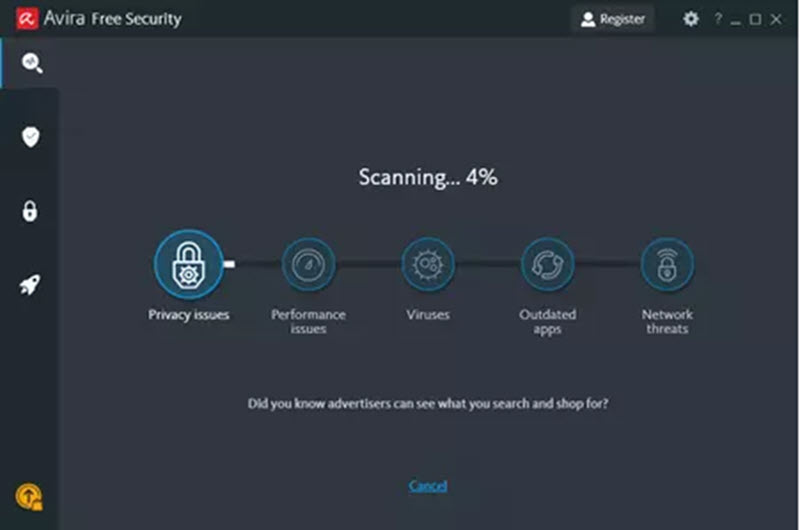 FAQs about Keylogger for iPhone
1. Can you put a Keylogger on an iPhone?
Yes, you can. You can use a Keylogger for iPhone free to track the keystrokes used on the device.
You can remotely install a Keylogger like Spylix to monitor the phone activities of your target device.
You don't have to worry that your target will detect the app because it works discreetly. You should know that not all keyloggers are the same.
Some are not compatible with your target device and some will require that you jailbreak the device before you can use a Keylogger feature on it. You should do a bit of research before you choose an app.
2. Can you detect a Keylogger?
Yes, you can. There are certain steps that you can use for iPhone Keylogger detection.
However, if it is an advanced Keylogger like Spylix, it is not easily detectable because there won't be any app installed and it doesn't slow down your device.
3. How to detect Keylogger on iPhone?
The first sign that shows you have a Keylogger on your iPhone is if your device is jailbroken. You should check to see if your device is jailbroken.
If it is, you will notice a major slowdown in the operation of your device. You can also use an antivirus to detect the app on your device.
Use Free Spylix iPhone Keylogger Now!
Thanks to technology, keeping your loved ones safe on the internet has become very easy. With a Keylogger iPhone tool, you can monitor the phone activities of your loved ones discreetly and remotely.
You will see everything they do on the internet, including the contacts they talk to and chat with.
If you are worried that your spouse or kid may be in danger online, you can use a free Spylix iPhone Keylogger to monitor their device. It is really simple and easy to do.