How to Spy on Somone's Messenger for Free?
This article will introduce 5 different ways for you.
Let's Dive into it!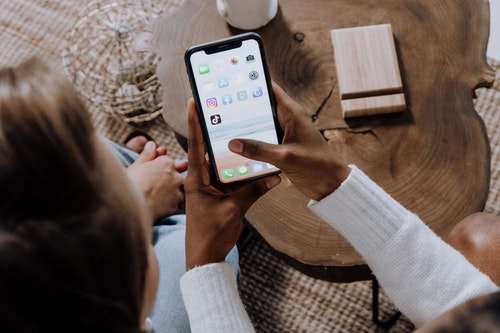 Part 1: Spylix - How to Spy on Someone's Messenger for Free?
1.1 Spylix - Facebook Messenger Spy App Without Target Phone
Spylix is a spy app whose primary feature is to allow you to view every Facebook Messenger chat occurring on the target phone, no matter Android or iOS-based.
Besides monitoring the Messenger application, Spylix enables you to view activities performed on popular social platforms, such as WhatsApp, Instagram, and more.
Isn't that convenient?
1.2 Spylix Text Spy Features and other key features
The Spylix app comes with a wide range of phone monitoring features to help keep an eye on what's happening on the target device.
A few of them are as follows:
Text Message Tracking

Spylix can follow a cell phone's activity by tracking all incoming and outgoing text messages.

The bulk of the information available includes the targeted user's SMS and iMessages.

If the other person has deleted texts from their phones, you can retrieve each chat using Spylix.

No Rooting or Jailbreak

One of the most common problems for spy apps is that they require jailbreaking or rooting the device being monitored.

However, it is not the case with Spylix!

Social App Monitoring

Spylix is a leading portal that checks in on all popular social media apps, including WhatsApp, Telegram, Viber, Kik, LINE, Skype, Snapchat, and more.
This tool will provide you with up-to-the-minute information about the target's online activity as well as the content they have shared.
1.3 How to Spy on Someone's Messenger without the Target Phone?
Here is how to check the boyfriend's Facebook messages without touching his phone with Spylix:
Step 1: Create an account on Spylix for free. There, enter your email address, and choose iPhone or Android as the target device. Next, purchase a subscription plan.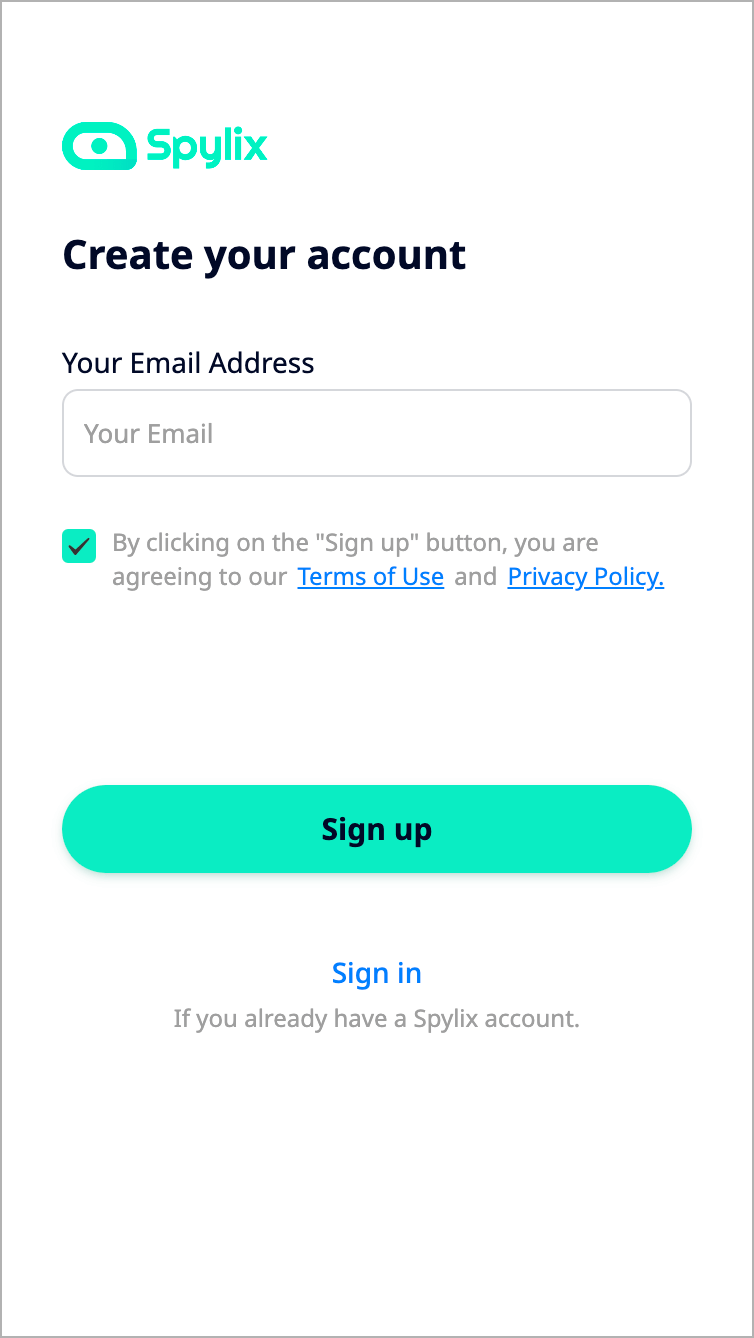 Step 2: If the other phone is iOS-based, enable iCloud backup on it, and enter the user's iCloud ID to complete the verification.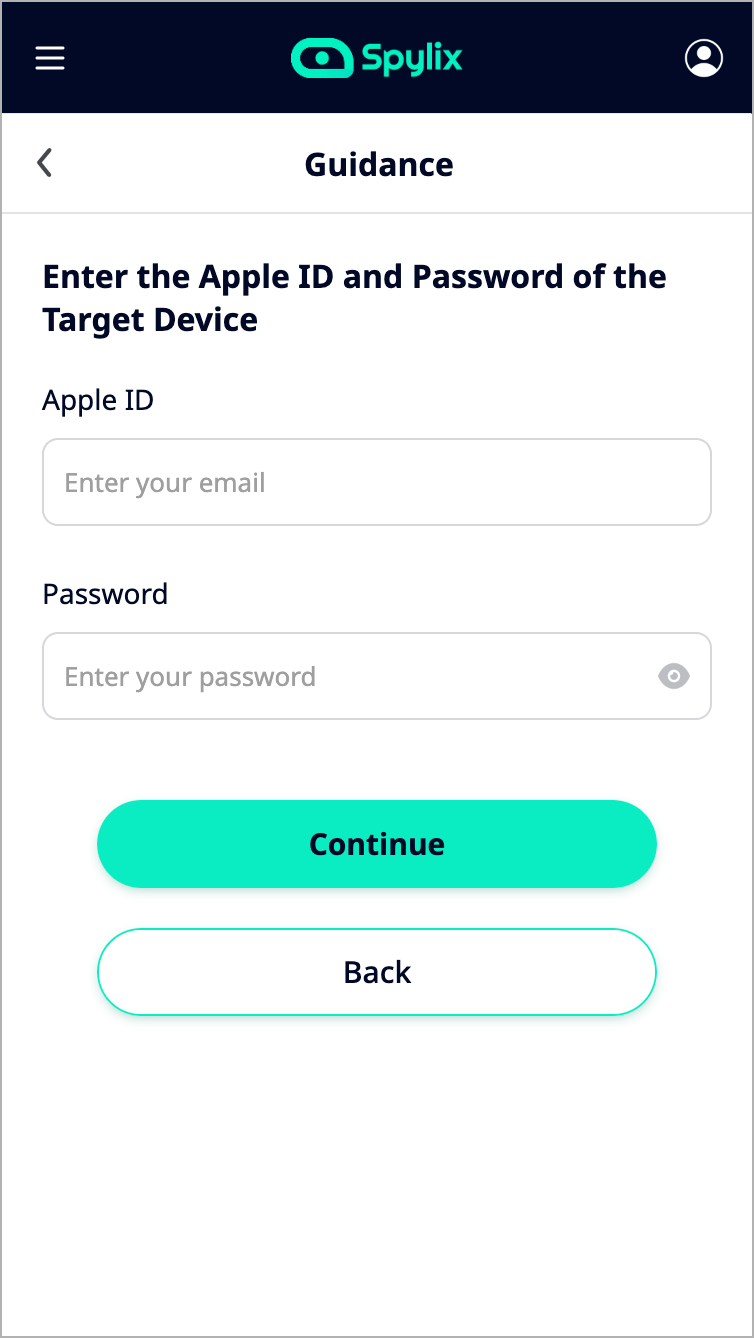 To monitor an Android device, installing the Spylix APK app is required. Once installed, enter your Spylix login details to enable Stealth Mode.
Step 3: To end, open the Dashboard and check out the Facebook Messenger chats under the social apps feature.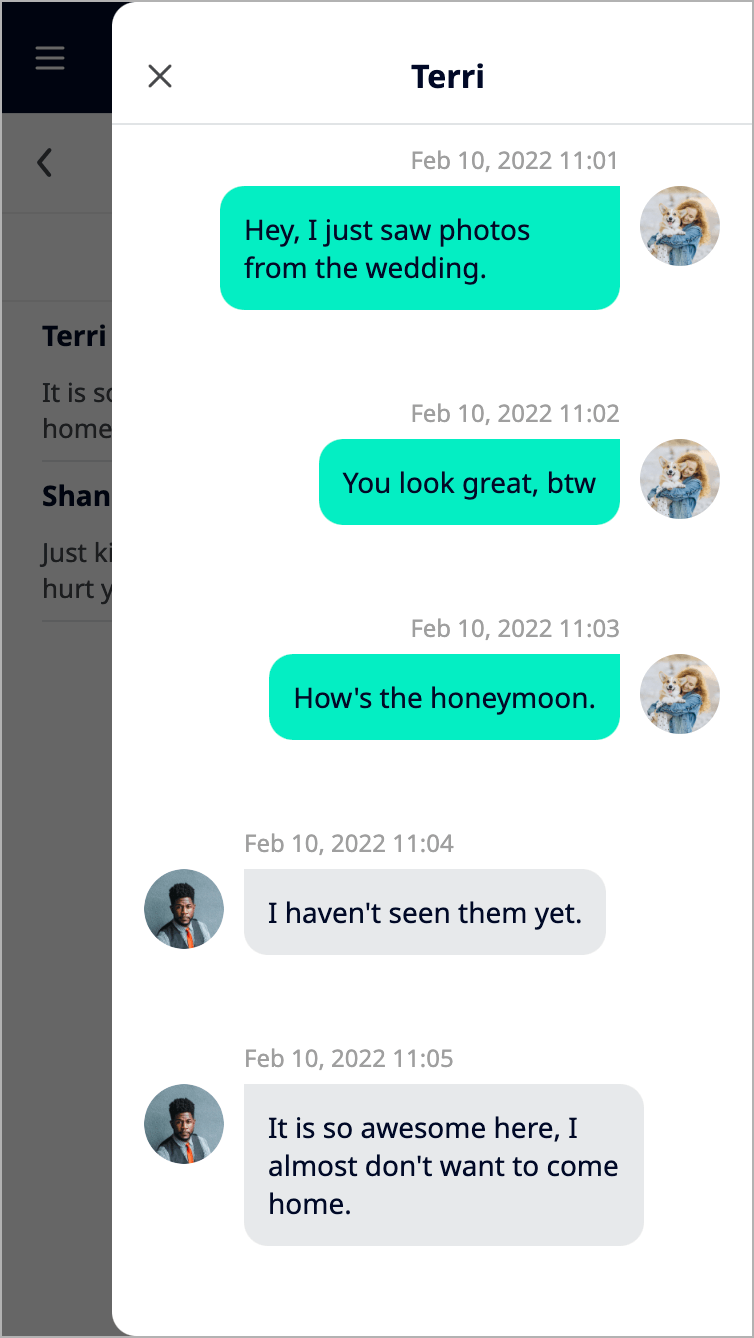 SpyBubble is another handy tracker that was created for those who want to keep close tabs on what their loved ones are doing. The software runs on Mac, Windows, and Android operating systems, making it very compatible with most digital devices.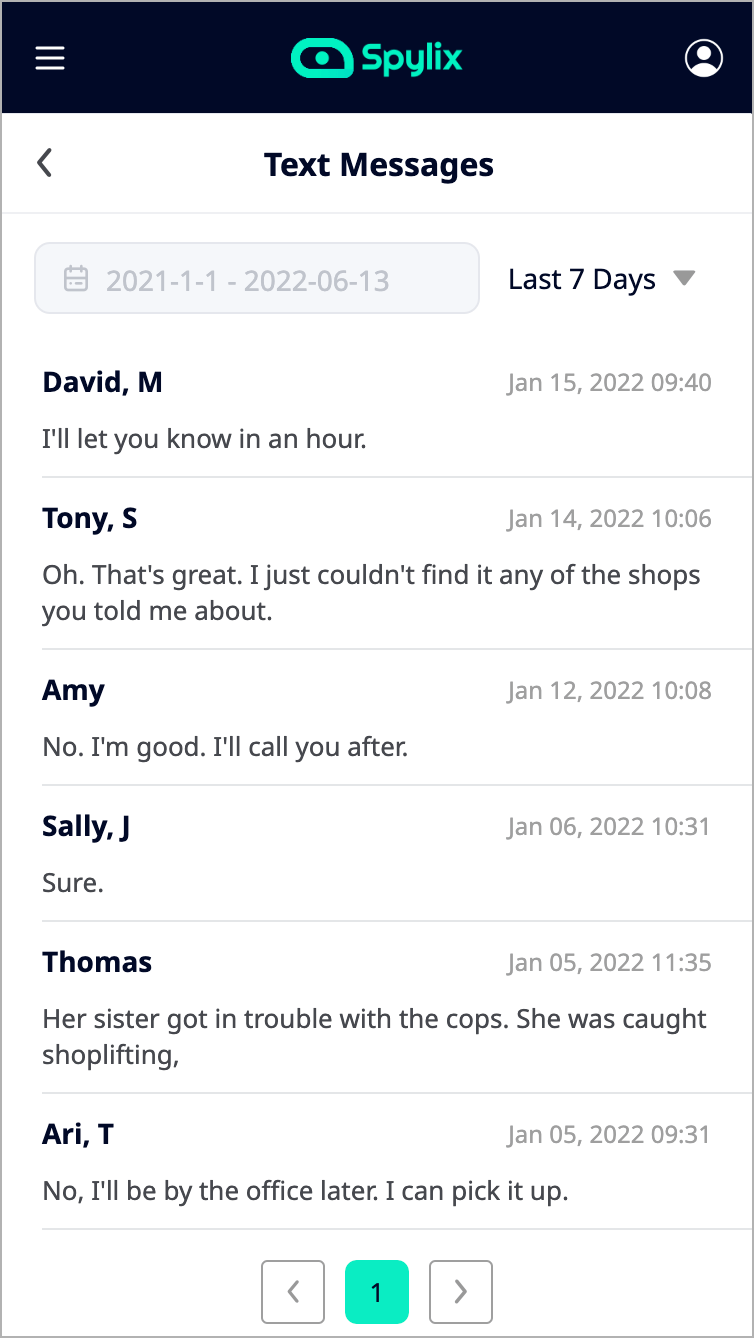 Also, the platform provides the following features that can track the target phone:
Hidden Mode: It conveniently works undetected in the target device's background while offering the chat history.
Tracking All Chats(New or Deleted): The app can keep tabs on all the SMS and social media text messages and displays the information on the intuitive Dashboard.
Pros
Root or jailbreak is not compulsory
Undetectable
Cons
Geo-fencing is not available
Here, Check out the instructions below to learn how to spy on someone's Messenger using Spybubble:
Step 1: Access Spybubble's website, create a new account, and pick a plan.
Step 2: It will give you a license key as soon as you purchase the service to activate the account. You have to manually add the app on the target Android phone. For an iPhone, having access to the user's iCloud details is enough.
Step 3: Lastly, open the Spybubble Control Panel to check the Facebook Messenger chat history and much more!
Part 3: mSpy - Free SMS Spy Online without Target Phone
mSpy is a monitoring app that is famous and acknowledged by many publications. It enables you to intercept text messages without a target phone while remaining undetected using an online Dashboard. Additionally, it is compatible with both Android and iOS.
It offers the following features for you:
Displays Complete Chat History with Utter Anonymity

From the Control Panel, you will be able to check each and every message sent or received on the device. It will let you know if the target person is involved in anything suspicious.

Tracking Media Files

Besides monitoring social app texts, mSpy also lets you check the photos, videos, and documents, shared between the user and their contacts.
Pros
High-quality customer support service
Cons
Manually install the app on the Android device
Slow synchronization
You will learn how can I spy on Facebook Messenger for free using mSpy by following the guidelines below:
Step 1: Make a new mSpy account and select the preferred subscription plan.
Step 2: Select Android or iOS as the target platform. Install the app on the Android phone or enter the iPhone user's iCloud Account info.
Step 3: Open the Control Panel to monitor messages.
Part 4: Messaging Peeping Tom - Spy on Someone's Text Messages without Their Phone for Free
Peeping Tom is only available to monitor Android phones, but it does not mean the service lacks powerful features.
And, it can easily track the other device's Facebook Messenger texts in real-time.
Social App Tracking - Peeping Tom supports spying on a bunch of social media platforms, including Line, Hike, Between, China's Momo, and Kako Talk for Android users.
Conversation Screenshot - You can quickly take screenshots of the Messenger conversations performed on the other device, allowing you to confront the other user and show them as proof, if necessary.
Pros
Android application is available on the PlayStore
Free
Cons
No support for iOS devices
Lacks advanced monitoring features
Here is how you can use this Facebook spy without target phone:
Step 1: Download/install Peeping Tom from Google PlayStore.
Step 2: Run the app, and enable notification access to it.
Step 3: Adjust the preferences per your requirements.
Part 5: Hoverwatch - Read Someone's Text Messages without Their Phone for Free with
The Hoverwatch application provides a native user experience and allows users to read all the messages sent and received to the targeted phone, listed timelines of call logs, contact details, complete GPS tracking and location details.
Pros
It can record calls occurring on the other phone.
Completely discreet
Cons
The phone needs to be rooted to access complete monitoring features.
It can not track iOS devices.
Expensive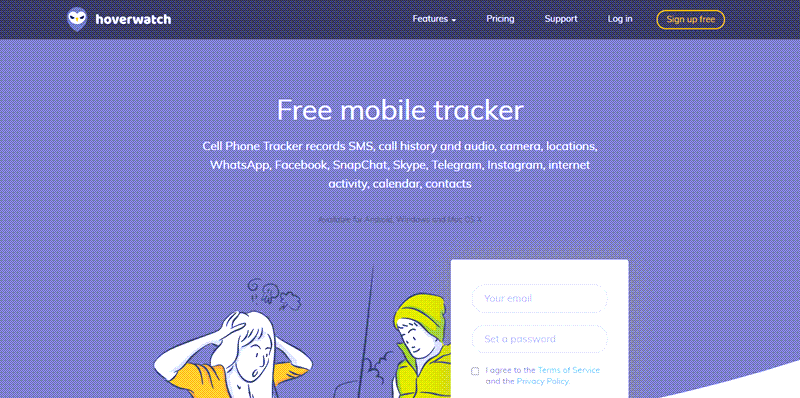 Follow the tutorial below to enable this Facebook Messenger spy for free online:
Step 1: Sign up with Hoverwatch from the official website through any smartphone. Buy a plan, and choose Android as the target device.
Step 2: Install the APK file on the Android phone. For that, you need to access the target device yourself. Open the app, and sign in using your Hoverwatch account.
Step 3: Open the Dashboard on your phone or PC to track the Facebook messages, and other activities remotely.
Part 6: Comparison of Text Spy Function of all Solutions
Here, we have collected data on the specific monitoring options you as a consumer can choose for their target device:
| Application | Types of Messages Monitored by the App |
| --- | --- |
| Spylix | Facebook Messenger, Messenger Lite, SMS, WhatsApp, iMessage, Telegram, LINE, WeChat, Viber, KiK, Snapchat, Instagram, Skype, Hangouts, Twitter, Tumblr, Badoo, POF |
| SpyBubble | SMS, Facebook Messenger, Instagram |
| mSpy | WhatsApp, Messenger, Messenger Lite, iMessage, Telegram, LINE, Viber, KiK, Snapchat, Instagram, Skype, Hangouts |
| Peeping Tom | iMessage, SMS |
| Hoverwatch | WhatsApp, Facebook Messenger, Snapchat, Viber, |
If you want to track someone else's phone, you're going to need a tracker that can be installed on various devices. Moreover, it is important that the one you choose does exactly what you need it to do.
For that reason, it's best to know exactly what your requirements are before spending money or time on something you might have no use for.
We have listed some factors that you can look into before choosing an app and learning how to see someone's private messages on Facebook for free:
Always Check the Customer Reviews

Customers are the best judges of a brand- they can tell us a lot more about the leadership of a product than any marketing manager ever could.

They reveal what brands secretly hide when they do everything in their power to portray just the right image and make listeners think that their product is like nothing else on the market.

So, when it comes time to decide whether or not you'd like to give an application or tool a chance, it's usually best to do your homework first by reading customer reviews.

Compatibility and Ease of Use

The Messenger spy app must be compatible with the majority of the devices. Otherwise, you will end up buying a service that is unable to track the chat history performed on the target phone.

Not only that, but it should offer a user-friendly interface that could enable users with limited or no technical know-how to access the required feature instantly.

Cost-Effective

Standard users might not afford expensive tracking apps. For this reason, you should opt for a service that is not only affordable but also offers distinct features and capabilities.
Part 8: Facebook Messenger Spy FAQs
8.1 Can I Spy on Someone's Text Messages without Installing Software?
When it comes to spy apps mentioned in this post, each one offers different features.
However, we recommend using Spylix as it is reliable and has advanced features unavailable on other apps.
8.2 Can I Read Someone Else's Text Messages Online for Free?
Yes, each Facebook spy app mentioned in this article can read someone else's Facebook messages for free.
In order to get started with these services, you will need to follow the installation guide provided above.
8.3 What Type of Text Messages Can I Read without Installing on Target Phone?
As long as you have platforms, such as Spylix at your disposal, you can easily read the chat history of the default messaging app, iMessage(iPhone), WhatsApp, Instagram, and more.
Final Words - Choose The Reliable Facebook Spy!
Now you know all about the top 5 platforms that will instantly allow you to enter a cell number and read texts for free without installing them on the target phone.
Though each service is unique in its own regard, Spylix is safer and offers the best features to check all messages remotely.