Can I know the person who read my text messages? Nowadays, it is a common occurrence that people can secretly spy on you and read your text messages to be aware of your daily activities. It can be your partner or parents who want to ensure that their children wouldn't make life-risky mistakes.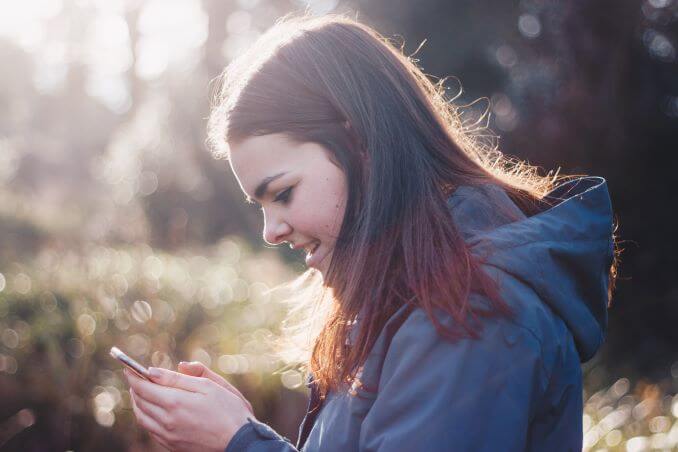 How do I know if another person read my text messages? To answer this question, this article will introduce 2 things: how to know your text messages have been read and how to stop others from reading your texts. Also, various apps will be discussed to help you read text messages of your target phone easily without the owner noticing it.
Part 1: Did Someone Read My Text Messages in Secret?
In some cases, somebody else may read your texts intentionally to steal your data or keep a tab of your activities.
Some of the instances that a person may read your texts are as follows:
Someone is holding your phone and reads your texts directly.
Spy apps can also be installed on your phone without you knowing, enabling the intruders to read your text messages.
Your iCloud account can be used to access any information stored there, including your text messages, provided the other person has your iCloud accounts.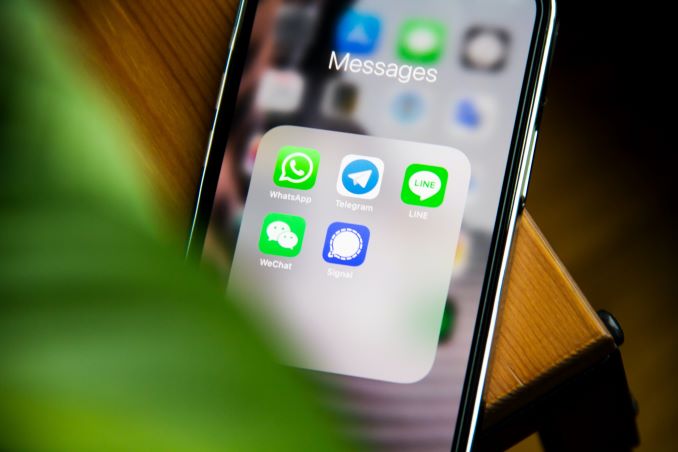 If you are worried that another person may be reading your confidential text, it is time you read this article. The article will introduce you to how to tell when your messages have been read, how to stop people from reading your text, and the methods you can use to read texts of your target phone secretly.
Part 2: Tips to Stop Someone who Wants to Read My Text Messages
The various methods discussed below will help you stop people from reading your text messages:
1. Make Use of a Strong Password
The use of a password is one of the measures that can prevent people from accessing your phone's text messages. A strong password, 9 to 12 characters, will make it hard for intruders to physically access your phone and prevent them from impersonating you or viewing your text messages.
2. Turn off the Text Forwarding Feature
Enabling the forwarding of text messages allows other people to log into your iCloud account to receive and read "my text messages". The feature is good when you have several Apple devices that need to access your iCloud account, but if you are sharing your account with another person, maybe a family member, you have to disable the feature to prevent them from receiving your messages.
To disable the feature, click Settings > Messages > Text Forwarding.
3. Disable Lock Screen Message Previews
 It is a dangerous habit to allow text messages to appear on your locked screen because this will help another person view your text messages without even logging in to your phone.
To turn off this feature, navigate to Settings > Notifications > Messages > Show Previews and select "Never" or "When Unlocked."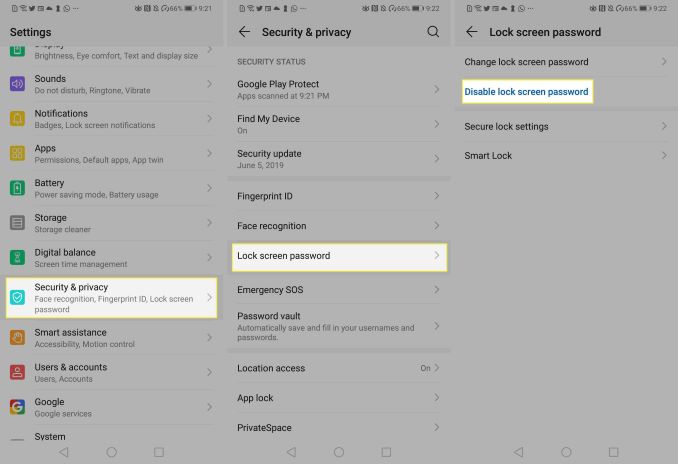 4. Turn on Two-Factor Authentication for iCloud
Two-factor authentication is another feature that provides extra security besides the use of passwords. This feature enforces security by requiring intruders to physically access your device to input a unique code to log in to your iCloud account successfully.
Besides preventing hackers from accessing your account and read "my text massages", it also enables you to block any Monitoring tools for iCloud like Highster.
Part 3: How to Read Others' Texts to Know More About Them?
3.1: Use Spylix — The Best App to Read Someone's Texts
Spylix is a professional app you can use to easily read another person's text remotely without them knowing or suspecting anything. Whether it is your children you want to ensure they are safe online or your partner you want to ensure he is not cheating on you, Spylix can satisfy your need It will easily help you read text messages secretly without leaving any clue.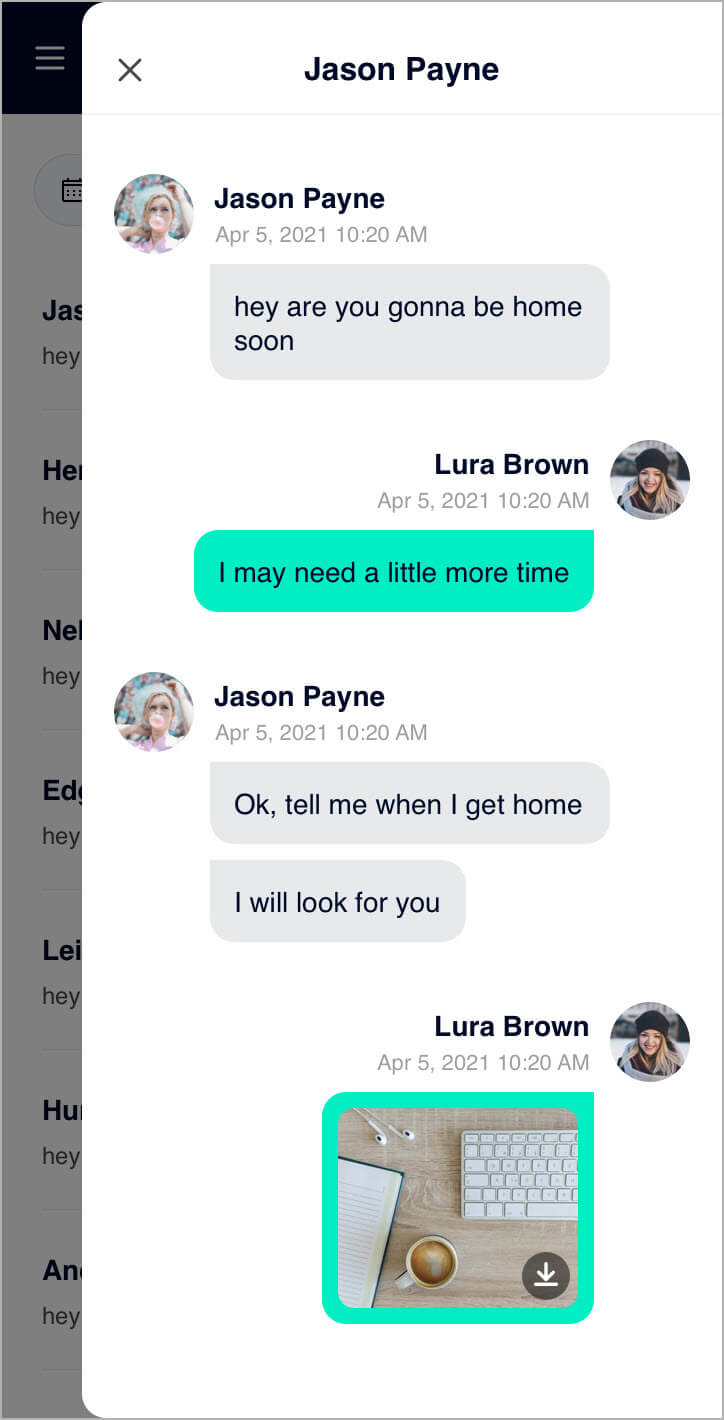 Features of Spylix
1. Read SMS Easily
With Spylix, you will be able to intercept messages of the target phone, even the deleted ones and read them easily. The app enables you to remotely read the messages by logging in to the spylix dashboard and access all messages.
2. Spy Messenger text
You will be able to read messenger texts using Spylix. Whether you are targeting to read messenger texts on Android or iPhone, Spylix will enable you to achieve that. All the messenger texts on the target phone will be recorded by Spylix and uploaded to the dashboard, making it easy for you to access all of them.
3. Access Deleted Photos and Text
Spylix is very powerful in that if someone receives a text or photo and deletes it immediately after reading, it records that and still uploads the deleted text or message. This ensures that you access every bit of information, whether it is deleted or not.
4. Monitor Social apps Photos and Texts
Spylix is capable of monitoring all photos and texts on all social apps. The app can monitor all the social apps such as Facebook, WhatsApp, Instagram, Snapchat and many other apps, enabling you to read all the photos and texts shared via the social apps.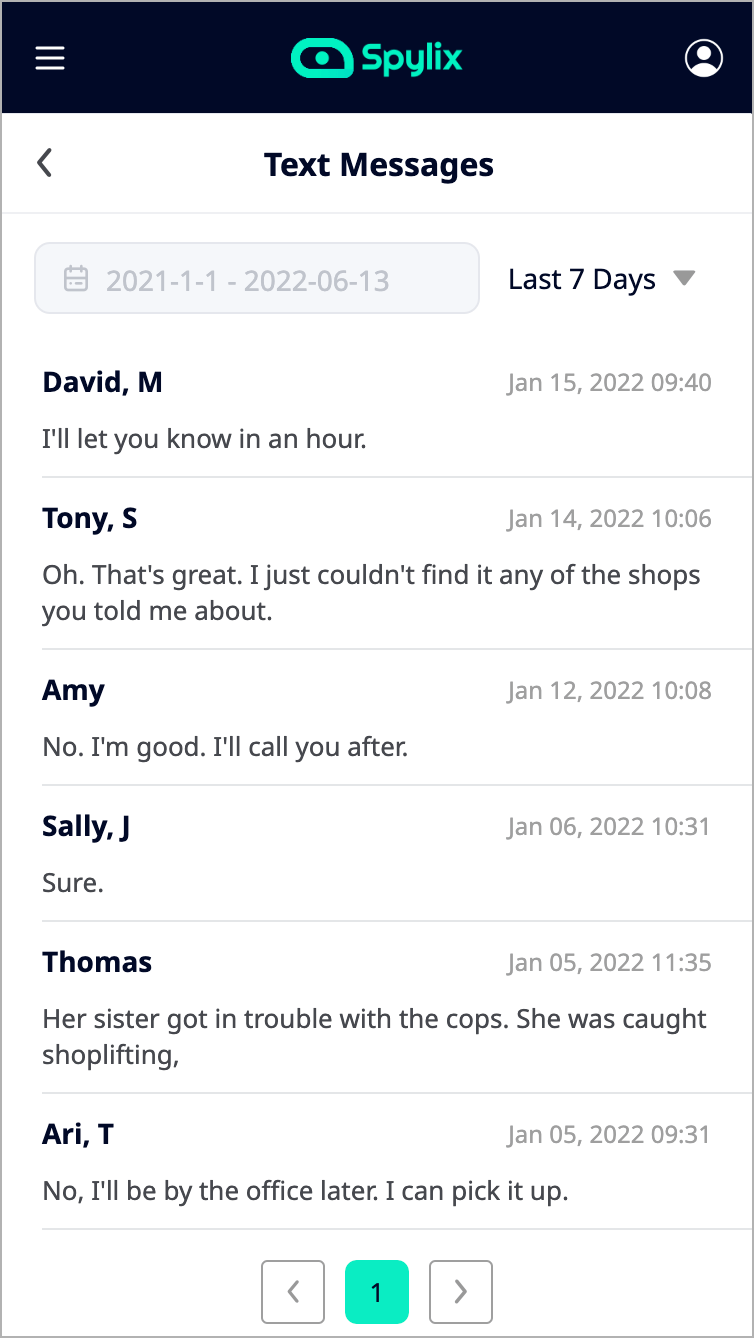 5. Read Email Messages
If you want to read the email messages, Spylix will help you read them easily. Spylix can track all the incoming and deleted email messages and upload them to the dashboard, where you can access them easily.
6. Browser History
Spylix will record all the browsing history on the target phone. To access the browser history, you simply navigate to the Spylix dashboard and access all your target device's browsing.
Why Go for Spylix?
Spylix is the best leading app in the market that enables you to read up to 40 data types on the targeted phone. Some of the reasons that make Spylix the best app to read someone's messages are:
1. Works in Stealth Mode
Spylix works in stealth mode and is automatically hidden in the target phone when you are reading "my text messages". This ensures that the owner will not notice that he is being monitored because the app runs in background mode secretly.
2. No Jailbreaking or rooting is needed
Spylix does not need the target phone to be jailbroken or rooted to use it. Spylix deals away with the need to access the target phone and removes the restrictions on the phone. What you need is to perform only three steps to start monitoring the target phone, and then you can enjoy the convenience of reading text messages.
3. Spylix is Easy to Set up and Use
You only need to perform three very easy steps and start monitoring your target device immediately.
4. 24/7 Customer Support
Spylix has 24/7 customer support to ensure that its clients get maximum satisfaction from using the app. Anytime a customer has any query, they are assisted immediately, enabling them to use the app easily.
5. Affordable and User-friendly
Many apps in the market are very expensive, making it hard for other customers to afford them. However, Spylix is very affordable, ensuring that even customers on a budget can comfortably afford it. The app is also very user-friendly and can be used by anybody without requiring any experience.
3 Simple Steps to Read My Text with Spylix
Step 1: Create an Account
Firstly, create a Spylix account by signing up for free and clicking the "Try Now" button.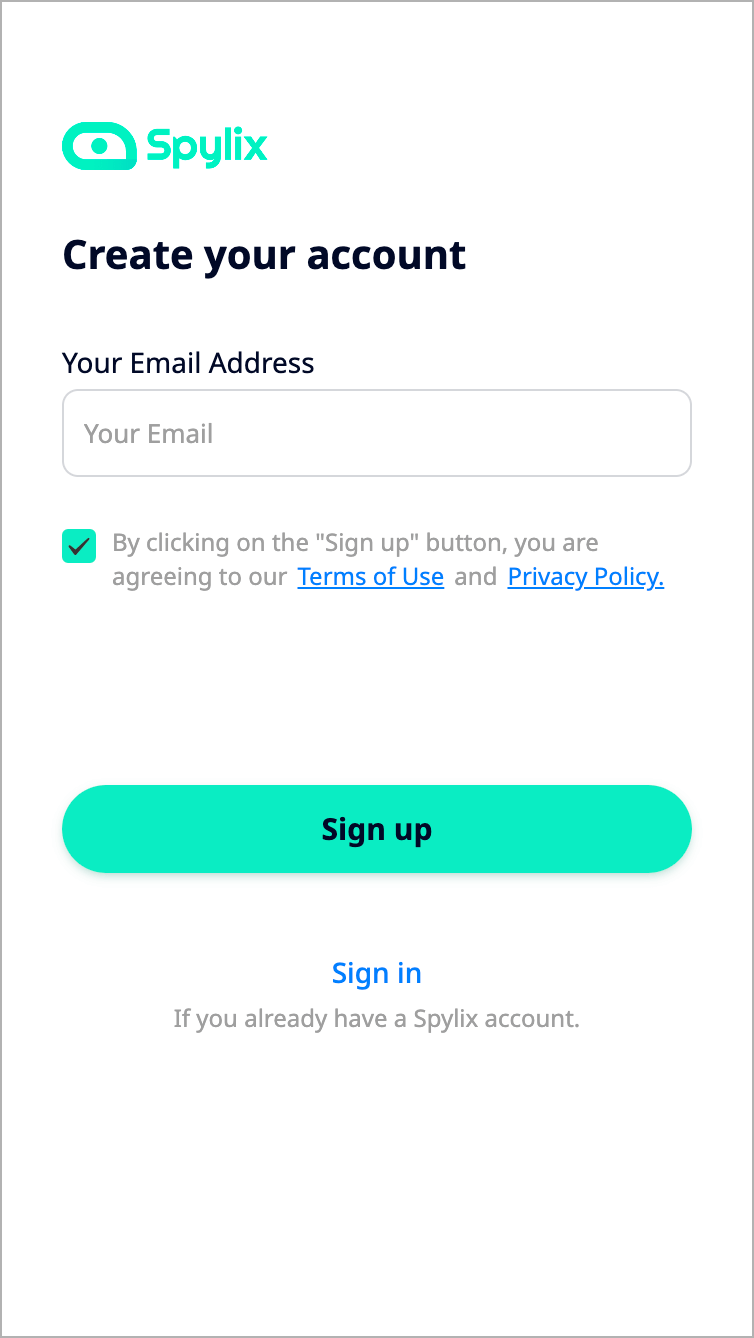 Step 2: Set Up Spylix
After creating your Spylix account, you will follow the instructions displayed on the screen to set it up.
Step 3: Start Reading Texts
You will be able to start reading text messages on your target phone immediately after finishing setting up Spylix. Simply log in to your account access all texts from the Spylix dashboard.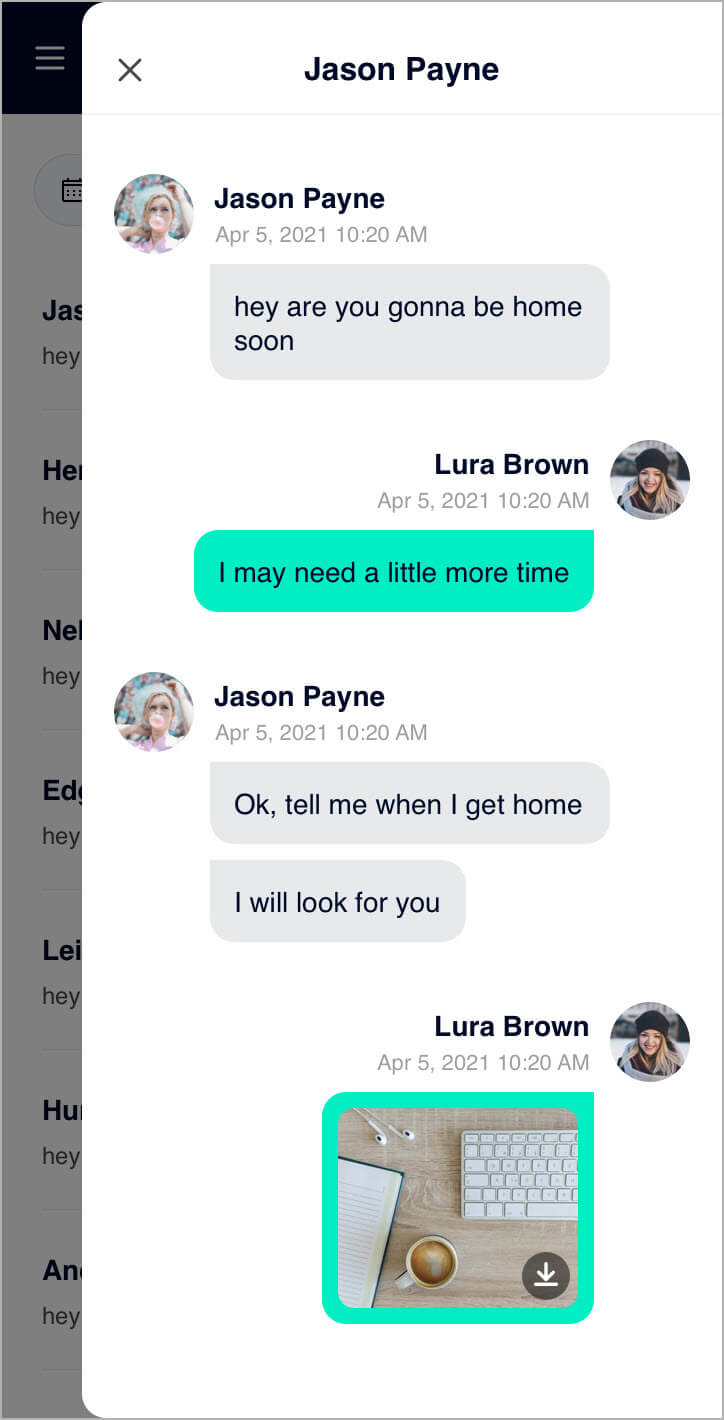 3.2: Use Easy Spy to Read Someone's Text Messages
Easy Spy is an app that employs modern technologies to enable users to gather data on the target device and analyze it. The app uses enhanced algorithms and programs to ensure that the extraction of information or feeding of data is made easy without any flaws.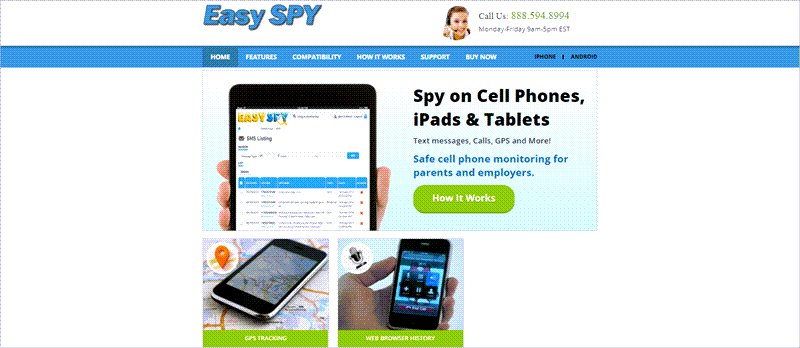 Easy Spy features:
The app can be accessed easily.
It requires minimal user input.
It can be installed quickly in less than 2 minutes.
The app offers 24/7 customer support.
Easy Spy Vs Spylix, which one is the best?
With Spylix, you will be able to read all kinds of texts, the incoming ones, those being sent and even the deleted texts. But Easy Spy does not provide this feature.
Easy Spy requires the target iOS device to be jailbroken to use the app, but for Spylix, no jailbreaking of the target phone is needed.
Unlike Spylix, Easy Spy needs physical access to the target phone to start using the app to spy on the target phone.
3.3: Use Minspy to Read My Text
Minspy is an app that can be used easily without having physical access to the target phone. Minspy can work while hidden and track critical data like calls, locations apps being used and enables users to read text messages of the target phone.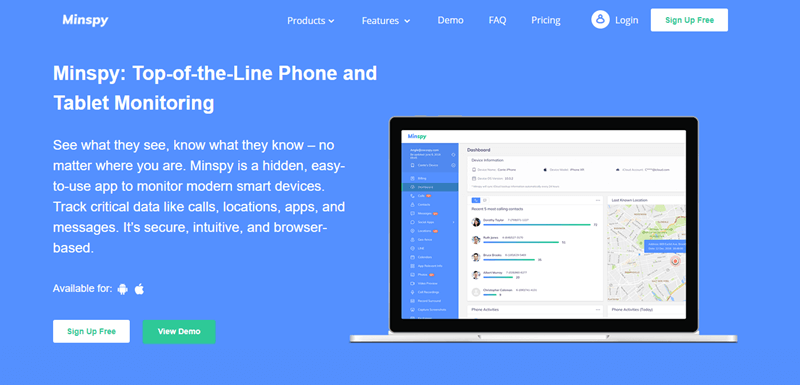 Minspy features:
The app allows you to read inbox messages on Facebook, Instagram, Snapchat and Viber.
You can easily track SIM location, related details and the IMEI number using Minspy.
The app offers 24/7 customer support.
Minspy Vs. Spylix
In terms of giving updates, Minspy is very slow, unlike Spylix, which offers real-time updates.
Unlike Minspy, Spylix is very affordable.
3.4: Use iSpyoo to Intercept Text of the Target Phone
iSpyoo is another app that can enable you to read text messages on Android and iOS devices. The app can secretly spy on your target phone by working in stealth mode, ensuring nobody notices it. Once installed on the target phone, you will get data associated with the target device in real-time.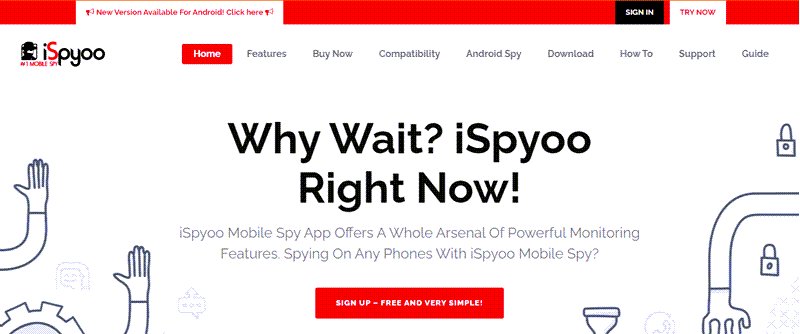 The following are the key functionalities associated with iSpyoo:
iSpyoo enables you to access the location, browser history, call logs, messages and other data associated with the target phone.
The app comes with a live map and provides geofencing options.
iSpyoo enables you to remotely read the text messages of the target phone by using your browser.
iSpyoo Vs Spylix
iSpyoo is very expensive, while Spylix is more affordable.
Unlike iSpyoo, with poor customer services, Spylix has reliable 24/7 customer support.
3.5: Use FoneMonitor to Spy someone's Text Messages
FoneMonitor allows users to read text messages without a lot of struggle. The app allows parents to monitor their kids and employees to monitor the productivity of their employees.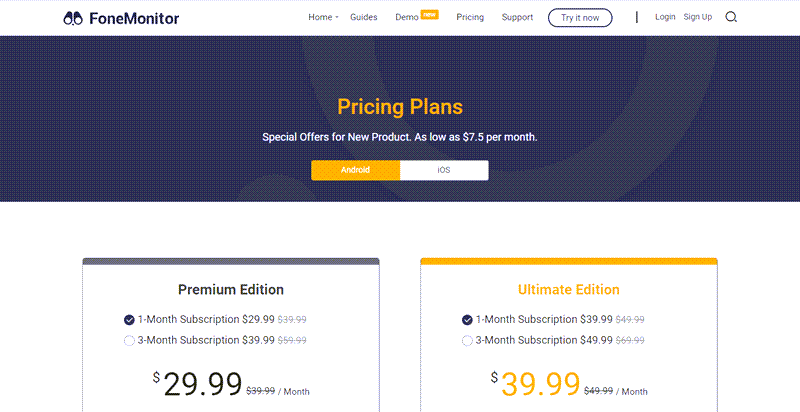 FoneMonitor's features:
The app allows its users to read "my text messages" on another person's phone.
One can easily track the location of the targeted device.
The app can be used to Check the entire browsing history of the target phone and other data.
With FoneMonitor, you can view all the contacts saved on the target phone.
FoneMonitor Vs Spylix
FoneMonitor only works on Android 4.0 and the latest versions, but Spylix supports all iOS and Android devices.
To use Spylix, no rooting or jailbreak is needed, but FoneMonitor requires the target device to be rooted.
Part 4: Summary
People can read text messages of others, and this article just showed how that is possible. Well, you can actually prevent it, ensuring no unauthorized person can read your text.
Today's post also introduces various ways to read someone's text messages, but I will only recommend using the Spylix tool among the introduced methods. With Spylix, you can remotely read someone's text messages as you want. Try Spylix today!