Would you like to hack a phone's pictures and are wondering how to go about it? It's not that difficult if you have the right tools. Hacking a phone to access someone's pictures may be a necessity, hence the reason why it's essential to learn these techniques.
You may need to hack into your child's phone to check what type of pictures they take or the types of images sent to them or exchanged with their contacts. You may also be worried that a spouse is cheating and want to check on them or confirm if they've got any compromising photos on their phones.
Not to worry, phone monitoring apps are here! These apps will come to your rescue and help you check any photographs that are uploaded or shared. Check out the different ways to hack a phone's pictures for free and the tools used to do so.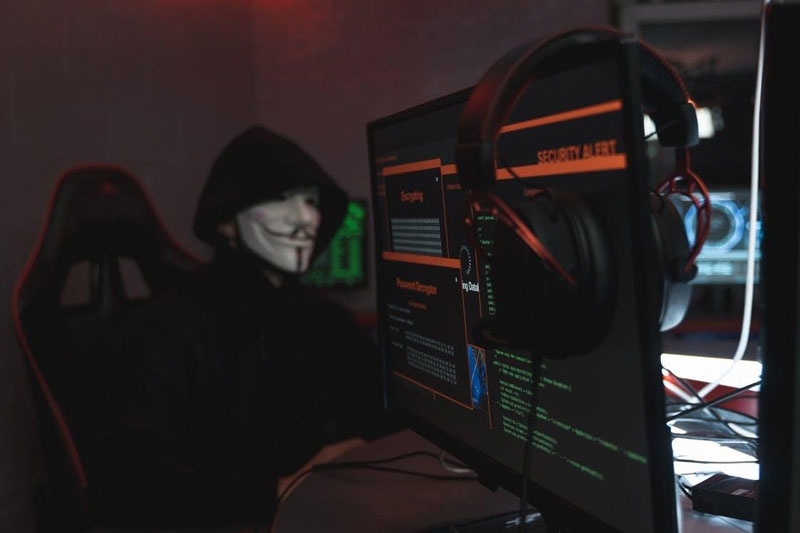 Part 1: Qualities of a Spy App that Hacks a Smartphone's Pictures Remotely
Whatever your reasons to do so, hacking a smartphone's pictures is easy. All you need to do is find a good app that will sort out all your hacking needs seamlessly so that you're not caught snooping through a loved one's phone looking for compromising photos.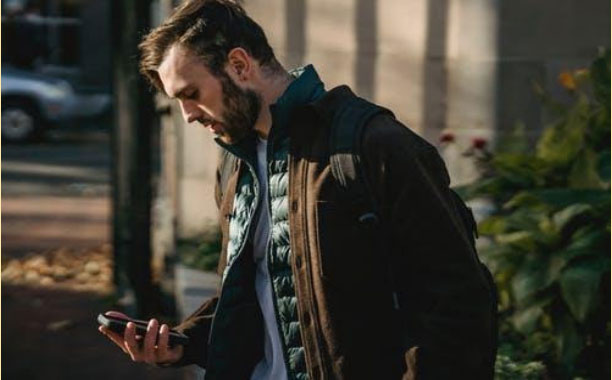 You need to be able to spy on someone's photos remotely to let you get an idea of their personal lives, as these photos may give a glimpse into who someone is. Spy apps that hack into a phone's photos should have the following qualities:
Fully functional: A spy tool should view pictures across all media platforms like WhatsApp, Instagram, Facebook, etc.
Provide adequate information: These tools should give sufficient information on all photos, like when they were downloaded, shared, and with whom they were shared.
Stealthy: A good spy app should be stealthy when spying on a phone's pictures. It should monitor any photos being uploaded or shared without the target phone owner realizing that there's an intrusion.
Easy to use: A good spy app should be easy to understand and give you comprehensive pictures and reports, such as when a photo was downloaded or taken and with whom it was shared.
Affordable: A good spy tool should be fully functional but should also be affordable. There's no use buying a spy tool worth thousands of dollars only to spy on people's photos just for your peace of mind.
Part 2: The Most Effective Ways to Hack a Phone's Pictures for Free
Spylix is the best app so far when it comes to spying on someone's phone. It's a very powerful tool used to monitor pictures on both iOS and Android devices. Spylix's cutting-edge technology makes it possible to use without the need for rooting or jailbreaking the phone unlike other spy apps.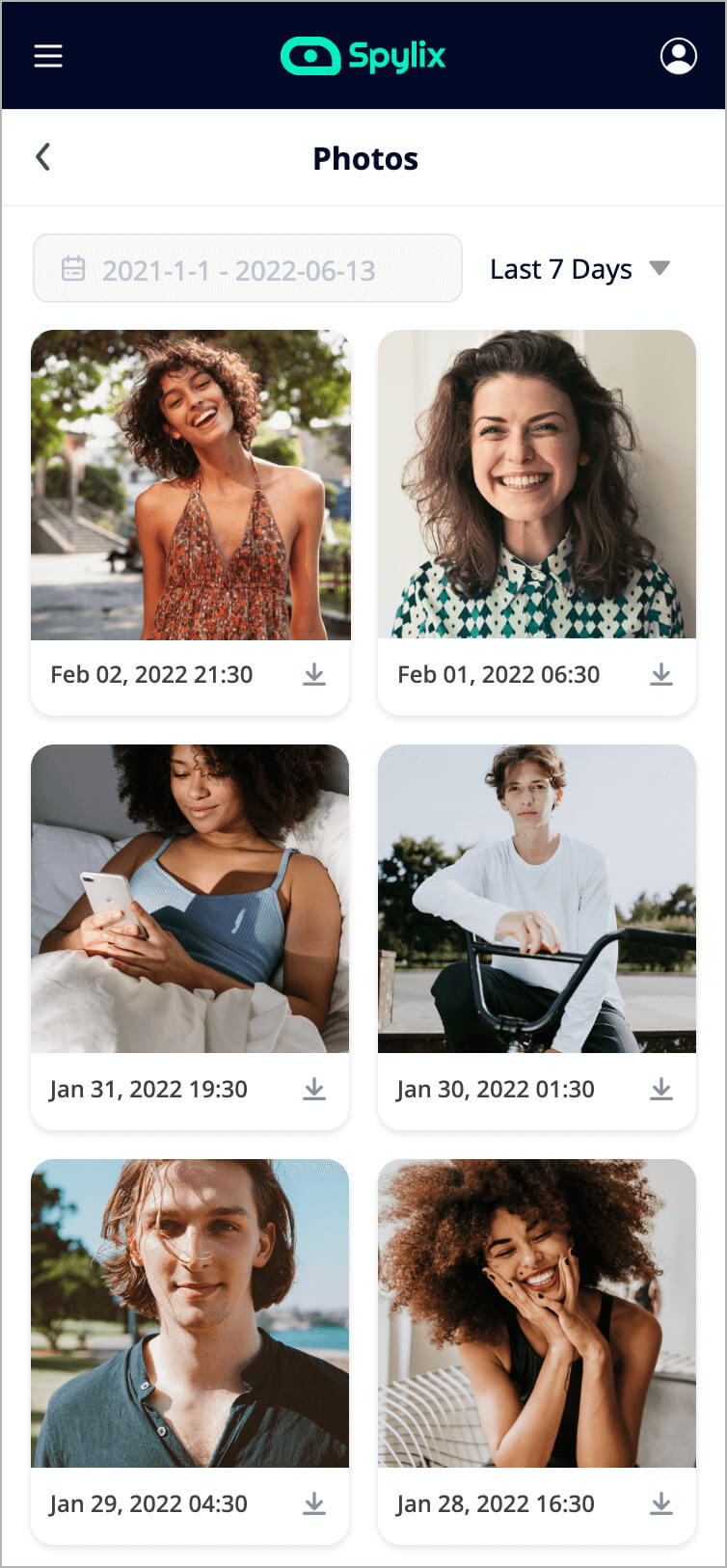 Let's see what makes Spylix so special when it comes to hacking photos:
Monitor deleted photos: Spylix has advanced features that let's you view photos even after they've been deleted. This way even when a loved one is hiding something, you still find out.
Monitor photos for social apps: Spylix helps you monitor photos on the target's social apps such that you know who the target hangs out with and what they're up to.
Incognito mode: Spylix lets you monitor the target phone's photos incognito without the owner being in the loop.
Instagram Spy: Spylix lets you check out all the photos and files shared using Instagram direct messages.
Facebook Spy: Spylix has a Facebook Spy feature that helps you view all the shared photos using Facebook messages.
WhatsApp Spy: Spylix has a built-in WhatsApp spy that helps you view all the photos and multi-media messages shared on WhatsApp.
Snapchat Spy: Spylix lets you spy on photos exchanged on Snapchat using the Snapchat Spy function. The app enables you to view pictures that are updated and shared in real-time.
Keylogger: Spylix has a great keylogger function that captures passwords that are keyed into the target device to let you hack into files and social media sites to view the photos downloaded and shared. You can also view the phone contacts keyed in to monitor made and received calls.
Customer service: The customer service staff at Spylix offers 24/7 customer support to answer all your queries regarding how to hack a phone's pictures.
How to hack pictures in an Android phone
Step 1: Sign up for a free account. Follow the step-by-step instructions displayed on the Spylix home page.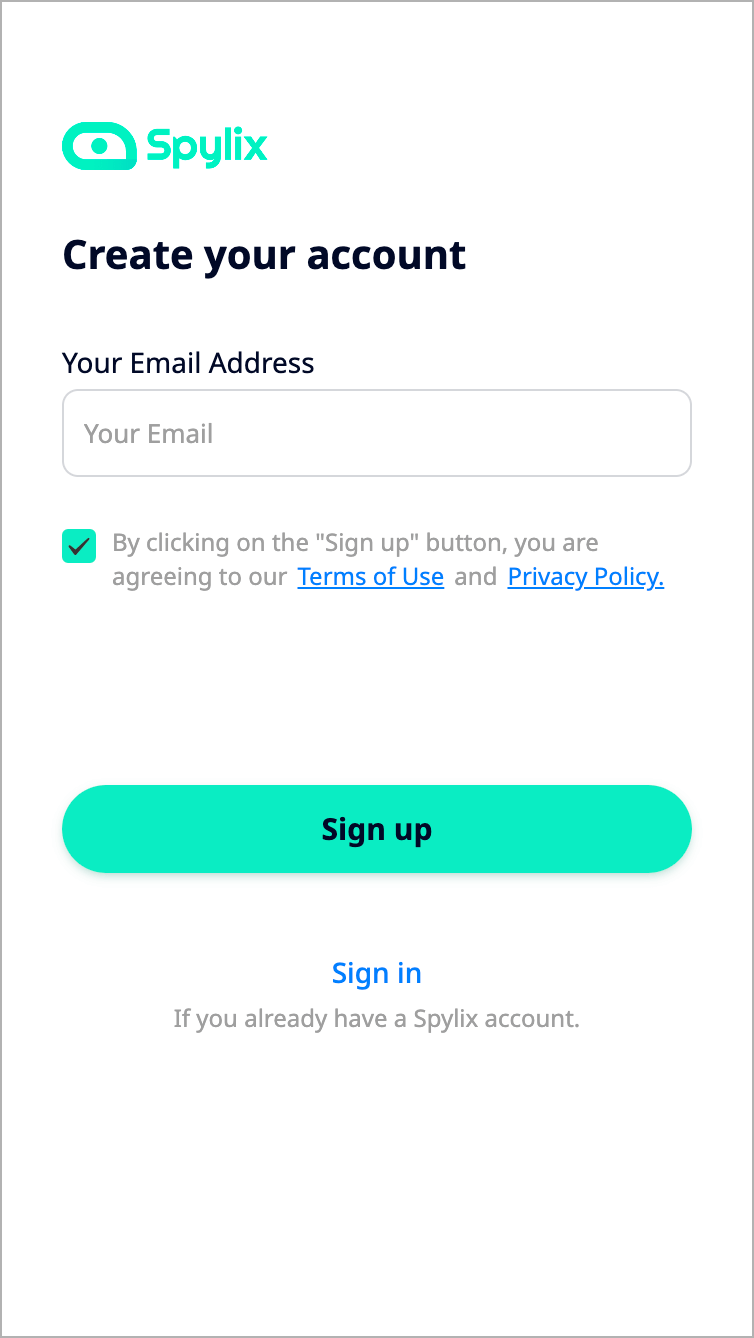 Step 2: Set up Spylix to the target device without rooting or jailbreaking it. After setup, it will run in stealth mode in the background.
Step 3: Monitor Spylix remotely on the dashboard provided.
How to hack iPhone Picture
Step 1: Create an Account
Register for a free account using an existing email ID.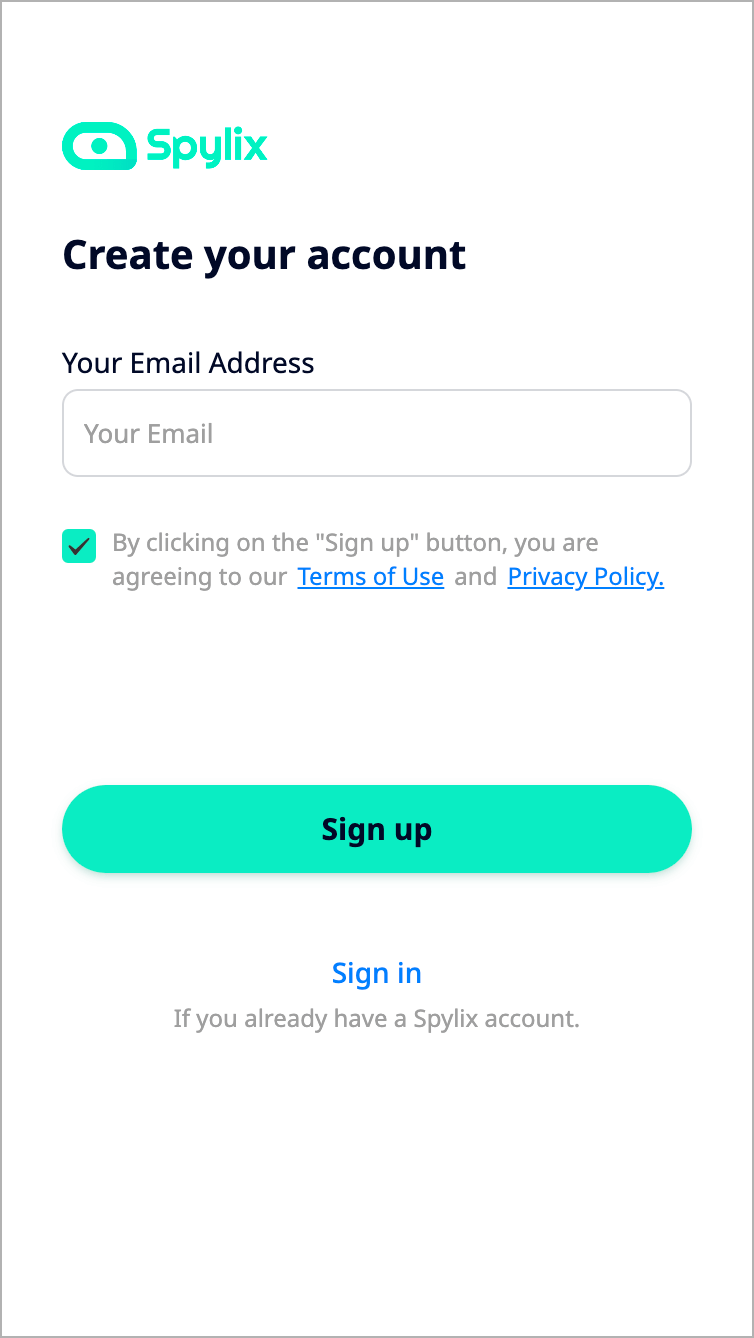 Step 2: Set up Spylix
Set up and log in to the iCloud account.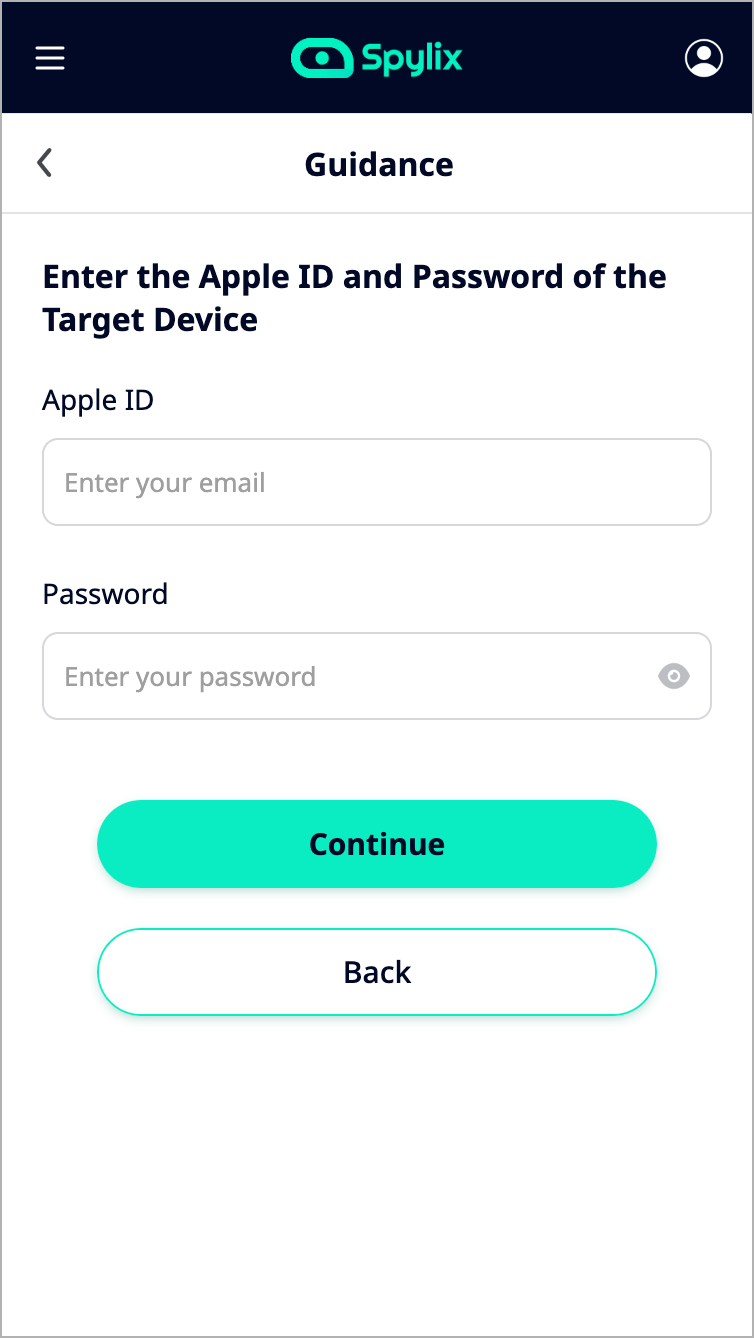 Step 3: Start Monitoring
Log in to your Spylix control panel to begin tracking.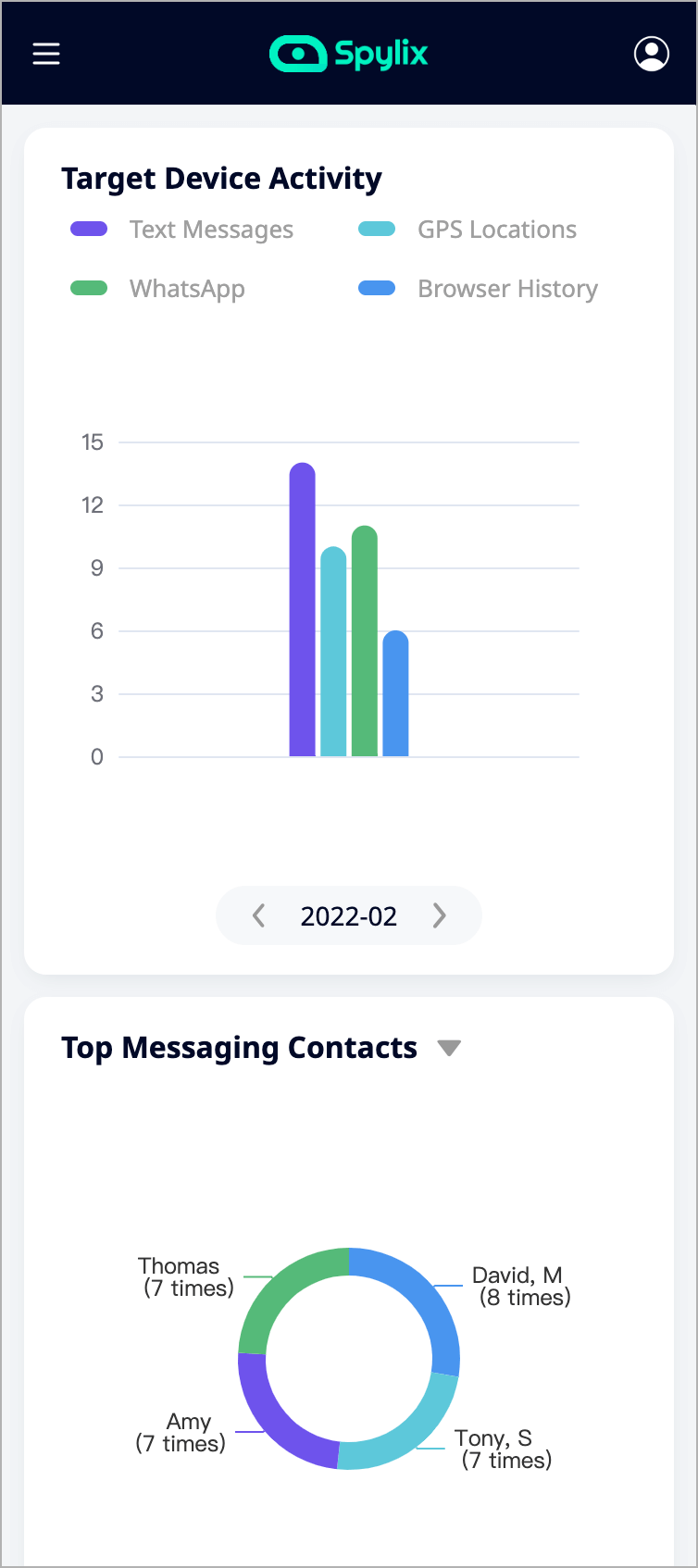 2.2 mSpy - An innovative Alternative to Hack a Phone's Pictures for Free
mSpy works well on both Android and iOS. It's excellent as a parental control application for parents who want to protect their kids from the evils of social media, such as sexual predators. It helps parents hack their kids' phones to see what photos their kids take and with whom they share the images.
The app also helps if you suspect your partner of cheating. You can hack your partner's phone to confirm if they sent or received provocative photos from someone else. mSpy also monitors WhatsApp messages, Facebook, GPS, etc.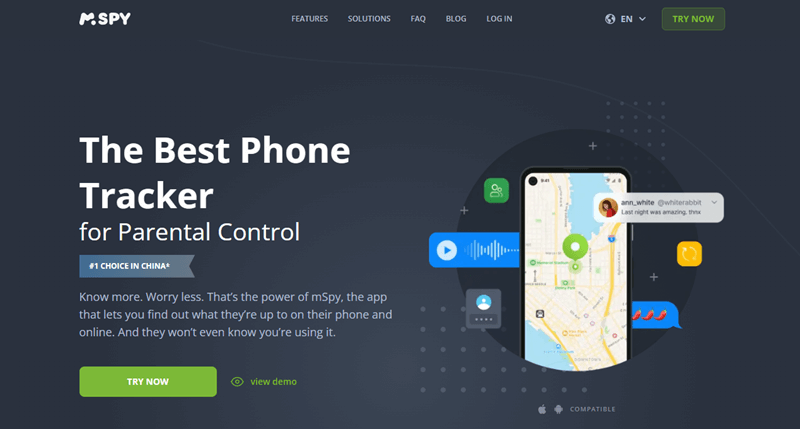 Pros:
An alert is activated to warn you if the app is being uninstalled from the target phone.
It provides geofencing.
You can use it to monitor social media sites like KiK, WhatsApp, and LINE
It provides keylogger support.
Cons:
It requires jailbreaking.
It has no GPS tracking.
Verdict: Spylix has better features than mSpy, such as GPS tracking and no rooting or jailbreaking.
2.3 FlexiSpy– Hack a Phone's Pictures for Free Today
FlexiSPY is an easy-to-use app that's effective for spying on a smartphone's pictures. You can use it to monitor photo sharing on up to twelve messaging platforms. You can also use the app to monitor messages, calls, multimedia messages, and the target phone's applications list.
The app is also great for spying on kids, cheating spouses, and employees, as its other functions include displaying the most dialed numbers and received calls. You can use the app to record these calls.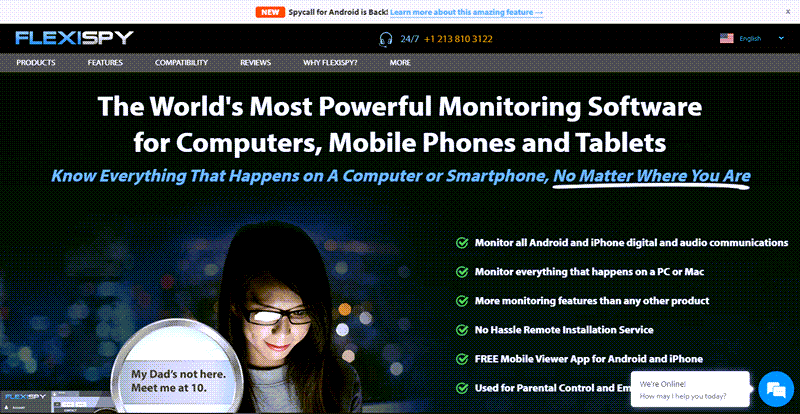 Pros:
The app presents you with real-time information.
FlexySPY monitors different devices like Android phones, iPhones, and devices using Windows and Mac operating systems.
Cons:
You can't install FlexiSPY remotely as you'll have to access the target device physically.
It requires jailbreaking.
You need to have the target phone's password to gain access to it.
It is expensive.
Verdict: FlexiSPY can monitor mobile devices and computers using Mac and Windows operating systems. However, with Spylix you don't need to physically install the app yourself, while FlexiSPY demands that you access the target phone physically for you to do so. Spylix is also cheaper than FlexiSPY, making it the better option.
2.4 Spyier– Discreetly Hack a Phone's Pictures for Free
Spyier will help you hack a target phone's camera to spy on photos taken and hack into a phone to access pictures downloaded using other means. It lets you keep an eye on children and spouses for safety purposes and test the integrity of your relationship with your spouse.
Spyier can access an iPhone remotely using its unique features. You can access the target iPhone's photos using the target's iCloud account to extract pictures, videos, and other vital information. An iPhone's data is automatically stored in the iCloud, hence making remote access possible.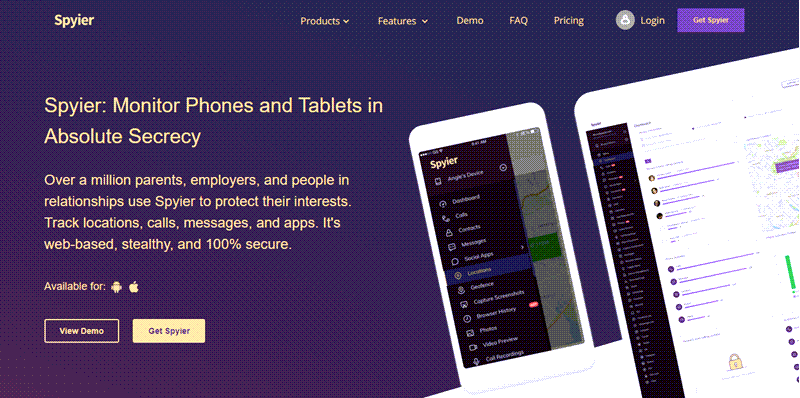 Pros:
It is affordable.
It works in stealth mode; hence the target doesn't know his phone is being monitored remotely.
Cons:
You need to install the app on an Android phone physically; hence getting caught is possible.
You need the iCloud credentials to access an iPhone
Verdict: While Spyier is a versatile and competitive app,Spylix can view photos across more social media messaging platforms than Spyier.
2.5 Spyic– Creatively Hack a Phone's Pictures for Free
This user-friendly app is available for both iOS and Android devices. It monitors pictures on a target phone that has been taken by the phone or shared by other messaging platforms. Spyic also assists in monitoring made and received calls, text messages, caller ID, etc.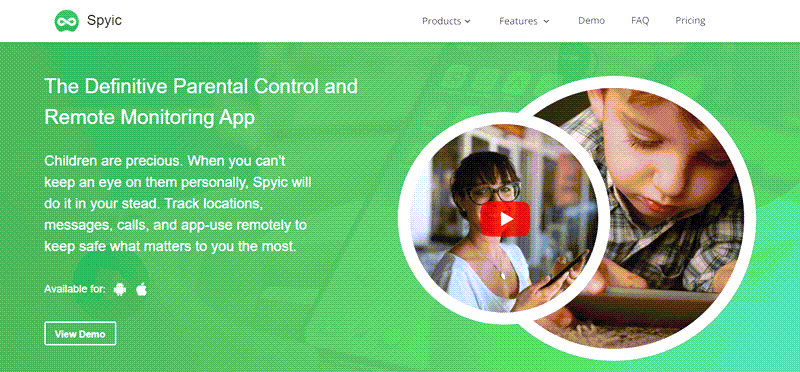 Pros:
It can work in stealth mode; hence the target will not suspect being monitored.
It is affordable.
Cons:
Spyic requires you to jailbreak the target iPhone
The app provides information after 24 hours if not rooted to a target phone.
Verdict: Spyic is a pocket-friendly app but has less features than Spylix, and you'll need to root or jailbreak the device that you want to spy on.
2.6 Cocospy- Hack a Phone's Pictures for Free Today!
Cocospy is a trusted app that allows you to spy on a target phone without rooting or jailbreaking it. It works well with both Android phones and iPhones, and once installed, it automatically hides its icon so that the target phone owner doesn't know someone is remotely watching them through their phone. You can use the app to view the photos in the phone's gallery or hack into the phone's camera.
When you need to hack into an iPhone, you only need to know the owner's iCloud password for you to access it remotely.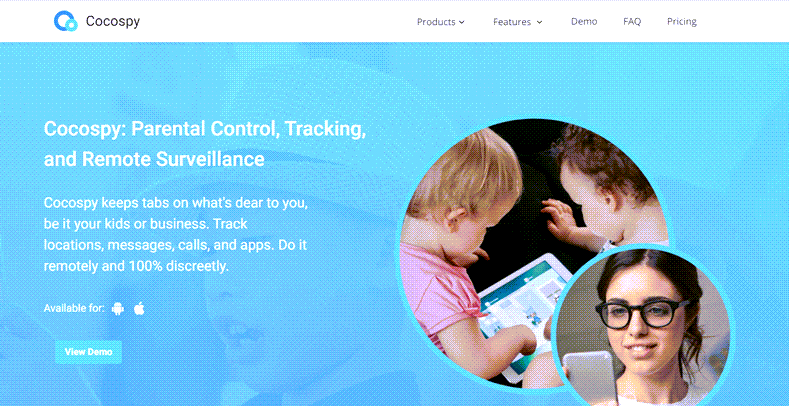 Pros:
You don't need physical access to an iPhone to access its photo gallery.
The staff at Cocospy offer 24/7 customer care
You can access different kinds of data using the app.
Cons:
It is expensive.
It has limited social media monitoring capabilities.
Verdict: Spylix's features are more advanced than Cocospy's.
2.7 Minspy – Show your Friends how to Hack a Phone's Picture for Free
Minspy is a high-tech spy app that lets you spy on a phone's camera remotely and discreetly. It is safe to use as it hides its icon once installed in the target phone, preventing the owner from noticing it. It also uses very little space so as not to interfere with the target phone's operations.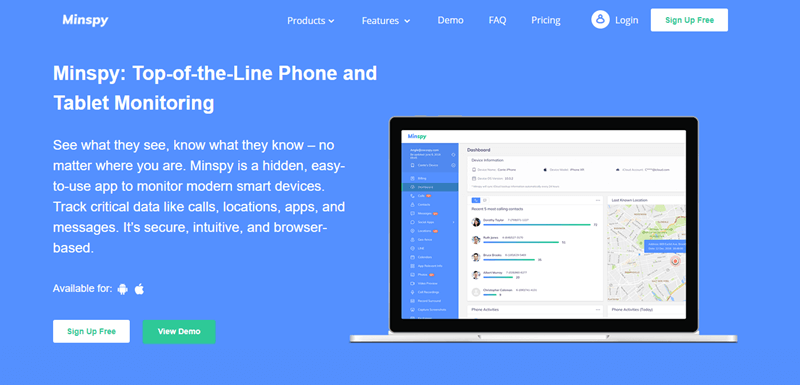 Pros:
No rooting or jailbreaking required
It uses little battery power and works in stealth mode.
Cons:
It offers only a free live demo but is not free
It only monitors a limited number of social media sites.
Verdict: Minspy is an affordable spy app that doesn't require rooting or jailbreaking to be used on a target device. However, it doesn't monitor as many social media messaging platforms as Spylix.
There's been plenty of high-profile cases whereby compromising photos belonging to celebrities end up online. These photos are sometimes not hacked by spy apps, but they're extracted from cloud storage. Some of these hacks are done by skilled IT technicians who probably want to get back at an ex for dumping them or try to extort individuals for money by posting their compromising photos.
These hacks are done because most of us are not very adept at online security, hence don't take conscious measures to ensure that our photos are secure in their cloud storage.
Pros:
Doesn't require access to a target phone.
This method is free as it relies on skills.
Cons:
One has to be very technologically savvy to hack into cloud storage.
You can only monitor pictures once they are saved; hence no real-time access to a phone's camera.
Conclusion
Before hacking a phone's pictures, please ensure that your hacking practices are legal as people have a right to privacy, and the law protects these rights.
However, hacking is allowed when it comes to monitoring your underage kids if you're worried about their safety, when monitoring employees, or to keep tabs on a philandering spouse.
Whatever the case, this article has highlighted the various tools to use when your hacking needs arise. Out of all these tools, Spylix remains the best photo hacking tool available. Its advanced features ensure your hacking is done remotely and discreetly, and only quality feedback is guaranteed.