Are you having doubts about your husband that he is involved with someone? Well, I faced the same situation earlier.
I tried different ways to find how can I hack into my husband's phone. There was no one to guide me but now I am here for you. I have learned the perfect way to reveal the truth which I am telling you. 
Just have a look, I am sure you will find something helpful here. 
Part 1: What Makes the Best Husbands Phone Tracker?
There are a lot of options available to spy on your husband's cell phone but choosing the best one for you is maybe a difficult task. 
There are some features that you should probably look out for to find out how I can track my husband's phone without him knowing. 
I have described those features for you here:
Complete accessibility

A good tracker should give you complete access to the husband's mobile phone. It will let you spy on different elements and have the satisfaction that you are not missing something. 

Work secretly 

It is necessary to spy on your husband's cell phone without knowing him. You should work with platforms that run in stealth mode. Working secretly will never turn your husband suspicious about you. 

Customer support 

No matter how good it is, technology can go wrong. If something happens, you need urgent, reliable, and quick support. It is the quality of mostly spy applications and trackers as they are available 24/7 for their customers. 

Work remotely

Whenever you are concerned about how to track your husband's phone without him knowing, the answer is the system that works remotely so you don't need to stay close or touch your husband's cell phone. 
Part 2: Spylix - Spy on My Husbands Cell Phone Without Touching It
According to my point of view, this is the best way to know how to spy on my husband's cell phone without touching it. 
Spylix has a good reputation and it has satisfied me a lot with its offers, especially the user-friendly control panel that permits you to monitor all types of activities of your husband.
Actually, Spylix is a spy app and I think it is the best spy app that will help you to spy on your husband's cell phone. 
I have used it to track my husband's phone location and to spy on his activities secretly. I could track my husband's real-time location, view his SMS and social media applications to see with whom he is connecting and what he is sharing. 
Here are the steps to use Spylix to spy on your husband's cell phone. 
Step 1: Head towards Spylix's official website and register yourself for a free account.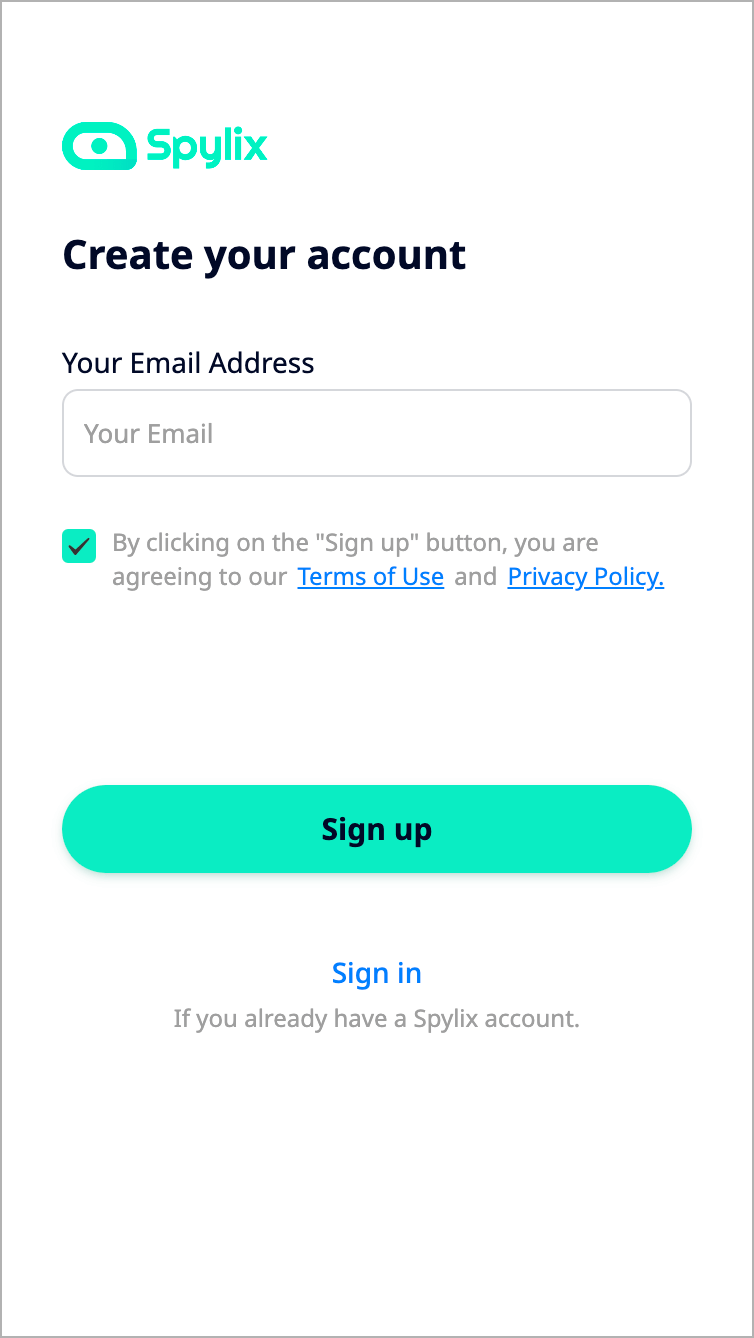 Step 2: Select your husband's device and complete the registration by following the given guidelines. 
Step 3: Launch the Spylix application on your husband's phone. 
Step 4: Log in to your Spylix account and start spying.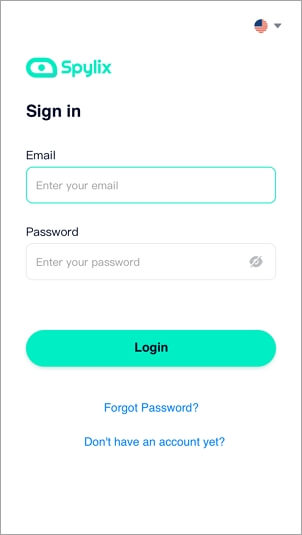 There are many spying applications but I choose to rely upon Spylix because of the following reasons: 
Spylix provides bundles of features as it lets you spy on 40 different types of files. 
You don't need to root or jailbreak your husband's phone.
Spylix works remotely, which means that after setting it up you don't need to touch the target person's phone. 
After setting up Spylix, running in stealth mode means your husband never finds out that you are spying on him. 
It provides you with end-to-end encryption so the only person that can view your husband's data is you. 
It provides real-time updates about your husband remotely. 
It provides a very user-friendly interface for the users. 
Part 3: Spyzie - Track Husband's Android Cell Phone
If your husband has an android phone then you can also use Spyzie to monitor or track your husband. 
To use this app you first have to visit their official website and purchase the software. It provides different plans for Android and IOS devices. Then you have to launch it on your husband's phone. 
By following the given steps you can easily track your husband via Spyzie 
Step 1: Get a Spyzie subscription for your device to access its features. 
Step 2: Install the Spyzie app on your husband's mobile phone.
Step 3: Login to your Spyzie account and start tracking your husband. 
Cons:
Expensive 
Limited features
Customer support takes time
Spyzie comparison with Spylix
As compared to Spylix it does not provide many features to control and monitor the husband's activity. Moreover, the customer care service is not good as it should be.  
The basic plan is not powerful and it seems very costly as compared to Spylix. 
Part 4: Find My iPhone - Track Husband's iPhone
One thing that I like most about the iPhone is its "find my iPhone" application. 
If your husband has an iPhone, you can use this application to monitor his activities to a certain degree. Although it has few options as compared to the spy app, it is enough to find my husband's phone location. 
It works by using GPS tracking and it also has an alert option that lets you pester your husband into answering his phone. 
It also offers you a little bit of control over your husband's access to applications or the internet. 
Here are the steps that you should follow to use find my iPhone app : 
Sign in to iCloud 
Go to "Find my iPhone" and choose the "Find iPhone" option.
Monitor the location of your husband. 
Pros:
Cons:
Require Apple or Google Id and password of husband
It is public so your husband will get a notification 
Find my iPhone comparison with Spylix
I found Spylix more effective because of the following reasons:
Spylix provide real-time tracking while this method only provides a temporary location
Spylix is more reliable as it works in stealth mode
This method does not provide long-term monitoring but Spylix provides.
Part 5: mSpy - The Nightmare of Cheating Husbands
mSpy is also a good option on which you can rely. This is the best answer to how can I listen to my husband's cell phone conversations. 
It is basically an iPhone application but it is mostly used on Android phones to spy on husbands. 
I like it because of its ease and smooth running. It also works in stealth mode so you can secretly spy on your husband. 
mSpy permits you to monitor the following activities of your husband: 
Received and sent text messages
Outgoing and incoming calls
Exact GPS location 
Social media apps 
Cons:
Few features
Provide limited information 
expensive
mSpy comparison with Spylix:
Spylix provides additional information such as deleted messages which mSpy does not provide.
Spylix supports more than 40 types of data monitoring but mSpy provides very less. 
mSpy is limited to only parent control but Spylix is a versatile app. 
Part 6: FreePhoneSpy - Spy on Husband's Cell Phone without Him Knowing
Here, this is another application on which you can relay whether your husband is using iPhone or Android as it supports spying on both. 
What I like about this application is it is very easy to use and it also provides many features that are helpful for spying on husbands. 
To set up this application all you need is to just install the app on your husband's phone. 
If he has an iPhone you can even install the application remotely. That's it after you just log into your account and then you can enjoy mSpy spying features.
Cons:
Not reliable
The website not clear the need for jailbreaking or rooting
FreePhoneSpy comparison with Spylix
Spylix does not require to jailbreak or root the target device but FreePhoneSpy didn't clear about this. 
Spylix provides more monitoring features and is more trustworthy as compared to FreePhoneSpy.
Part 7: What Else Can I Track via Husbands Spy App?
Spy apps can provide you with a lot of extra features and you will surely enjoy them a lot. 
Some of Husbands spy app features include:
Geofencing - by using this feature you can mark specific areas as red zones. And if your husband enters into that zone you will be automatically notified.
Call history - Monitor all the incoming and outgoing calls. You can even block specific phone numbers. 
View media content - It lets you see the photos and videos even the deleted ones. 
GPS tracking - find the exact location of your husband on a map. 
Conclusion
I have described the 5 best methods that you can use to spy on your husband's cell phone without touching it. 
You can go with a spy app like Spylix, Spyzie, mSpy or FreePhoneSpy or can use the iPhone built-in "Find My iPhone" feature. 
After analyzing all the methods I found Spylix a very useful and reliable tool. It permits you to monitor 40 different types of data of your husband remotely and secretly.