Cheating in a relationship is more common than you would ever imagine. I surveyed a population of 500 and discovered that one out of ten cheats on their partner.
Since then, I have let go of my assumptions that only a few people cheat in relationships. Thanks to technology, it is now easier to track my wife's phone without her knowledge.
So, if you are asking – can I track my wife's phone without her knowing? My answer to you is a resounding YES!
In this post, I will share five remote ways you can track your wife's cell phone without her knowing.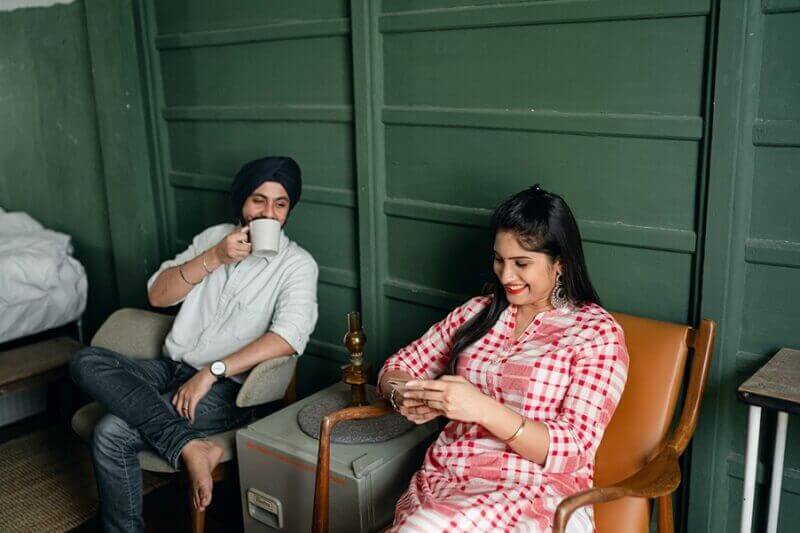 Part 1: 5 Signs That Your Wife is Cheating on You
In this part, I will show you the signs that may indicate that your wife is cheating. When you notice these signs, then you should consider tracking my wife's phone.
Needless Argument
In a relationship, partners argue and come back to resolve their issues. If you start having unnecessary and needless arguments with your partner, you may want to track my wife's phone to know if she's cheating.
You Become Irrelevant in your Marriage
When things are not cordial between the couple, they begin to take major decisions individually.
If your wife begins to make decisions or resolve major issues without involving you, it may be that she has someone else to share with.
She Doesn't Want to Spend Time with You
If your wife always has an excuse to stay away from you, it may be that she's spending time with someone else.
You may want to track my wife's phone to know if her withdrawal is because she's cheating on you.
Hide Important Stuff from You
If you feel that your wife is hiding things from you or always answering secret phone calls, it may mean that there is a problem in your marriage.
This is a good reason to know how to track your wife's phone to know what's up with her.
Develops Unpleasant Habits
If you notice that your wife now engages in new unpleasant habits, such as smoking or drinking, it may be a red flag to watch out for.
Part 2: How to Track My Wife's Cell Phone Mobile Without Her Knowing
How can I track my wife's phone without her knowing? If this is your question, I have the right answer to share.
When it comes to remotely track your wife's phone, I often recommend the Spylix app. Spylix remotely monitors all activities on your wife's phone without her knowing.
It gives you access to SMS, calls, GPS location, and social apps on your wife's phone. The best part is that it is compatible with both Android and iOS devices.
Step-by-step Guide to Track your Wife's Phone with Spylix
Step 1: Create a Spylix account.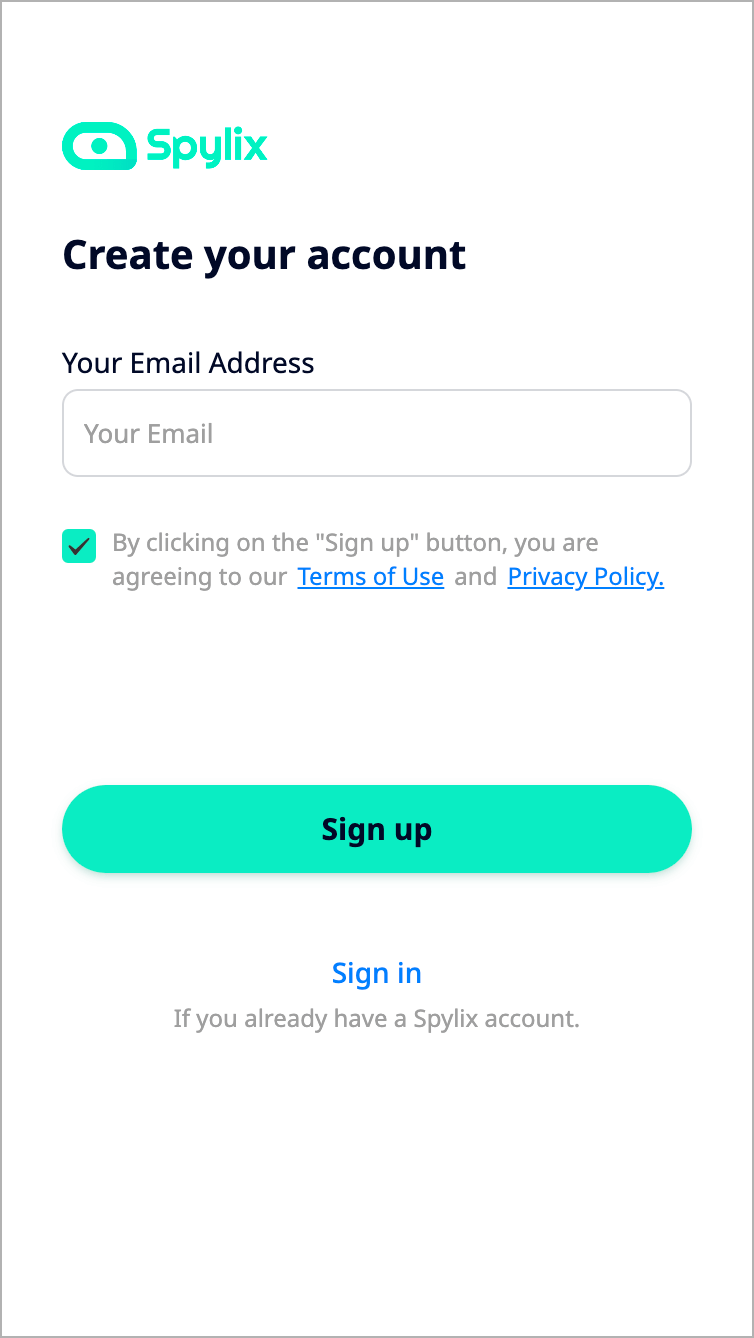 Step 2: Follow the simple instructions to set up the app on the target device.
If your wife uses an Android phone, you have to download and install the app on her phone discreetly.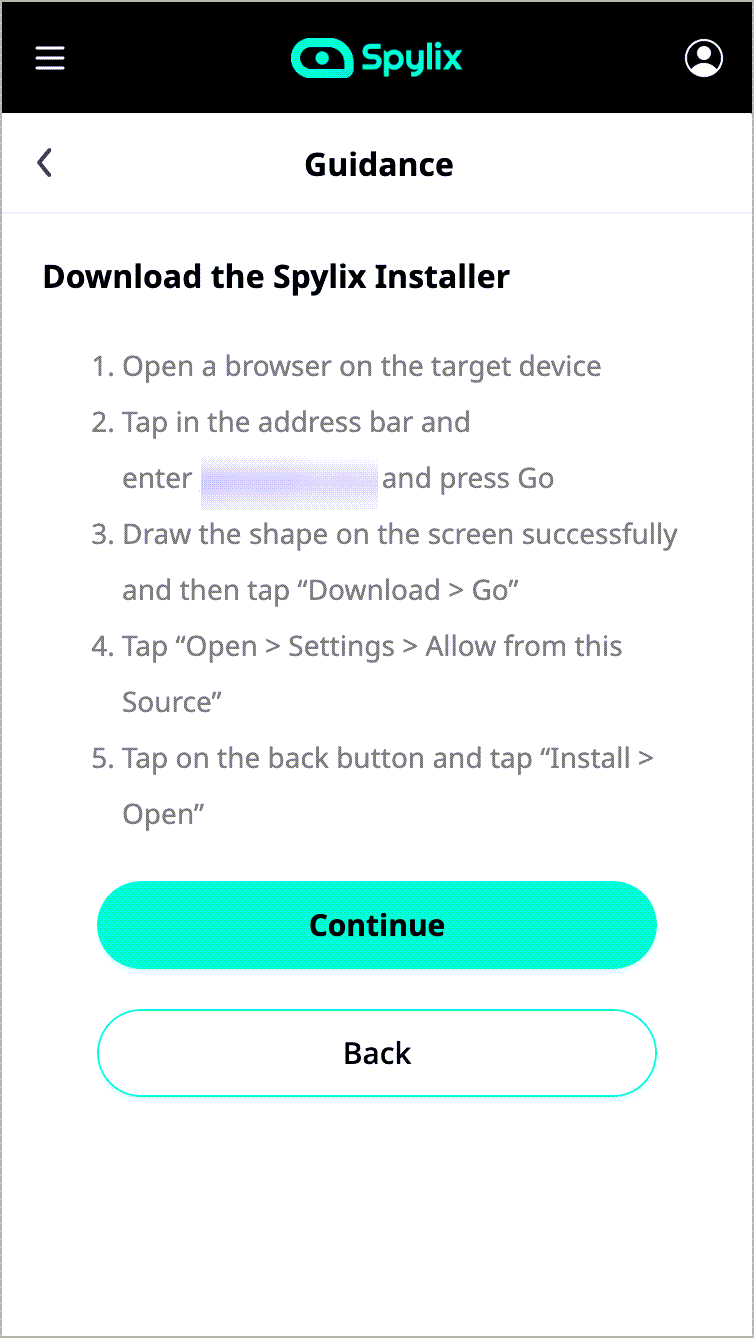 If she uses an iOS device, you don't need to install any app. All you need is to input her Apple ID and password when prompted.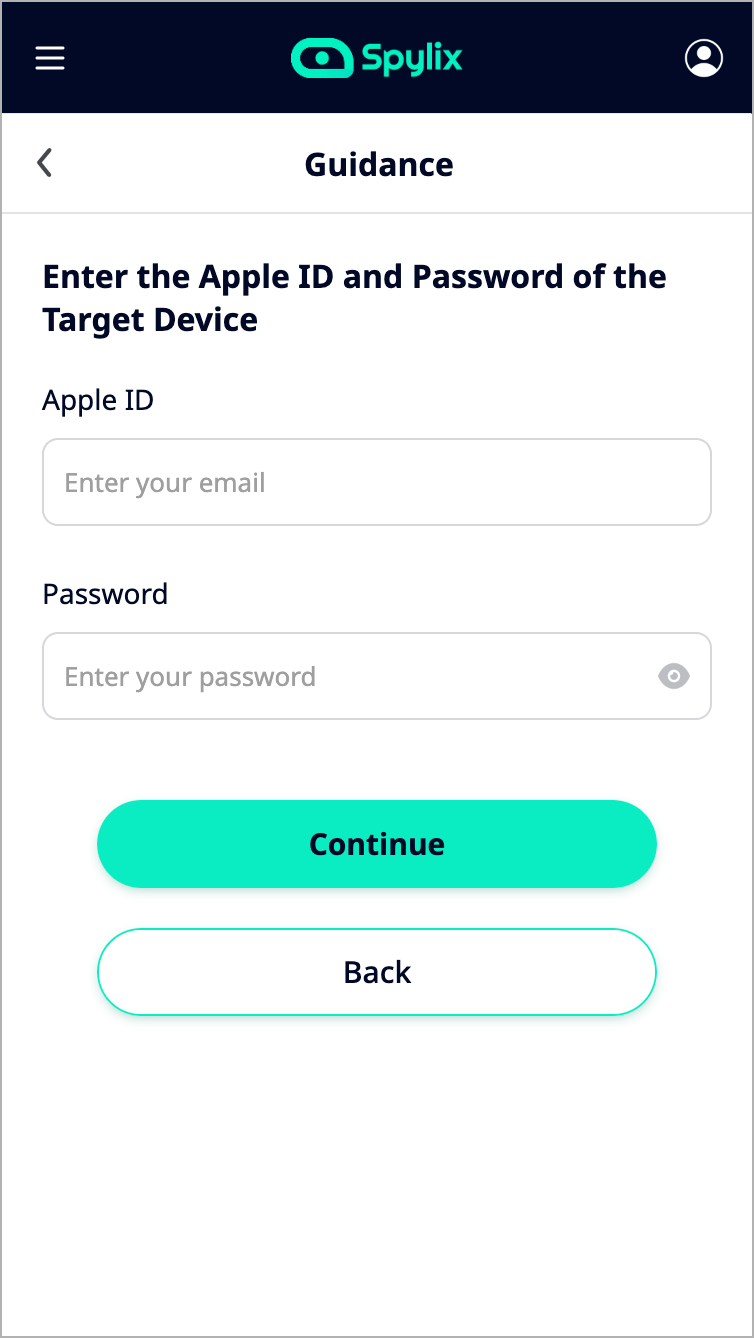 Step 3: Start monitoring the data on your wife's phone, including messages, calls, locations, web history, and more.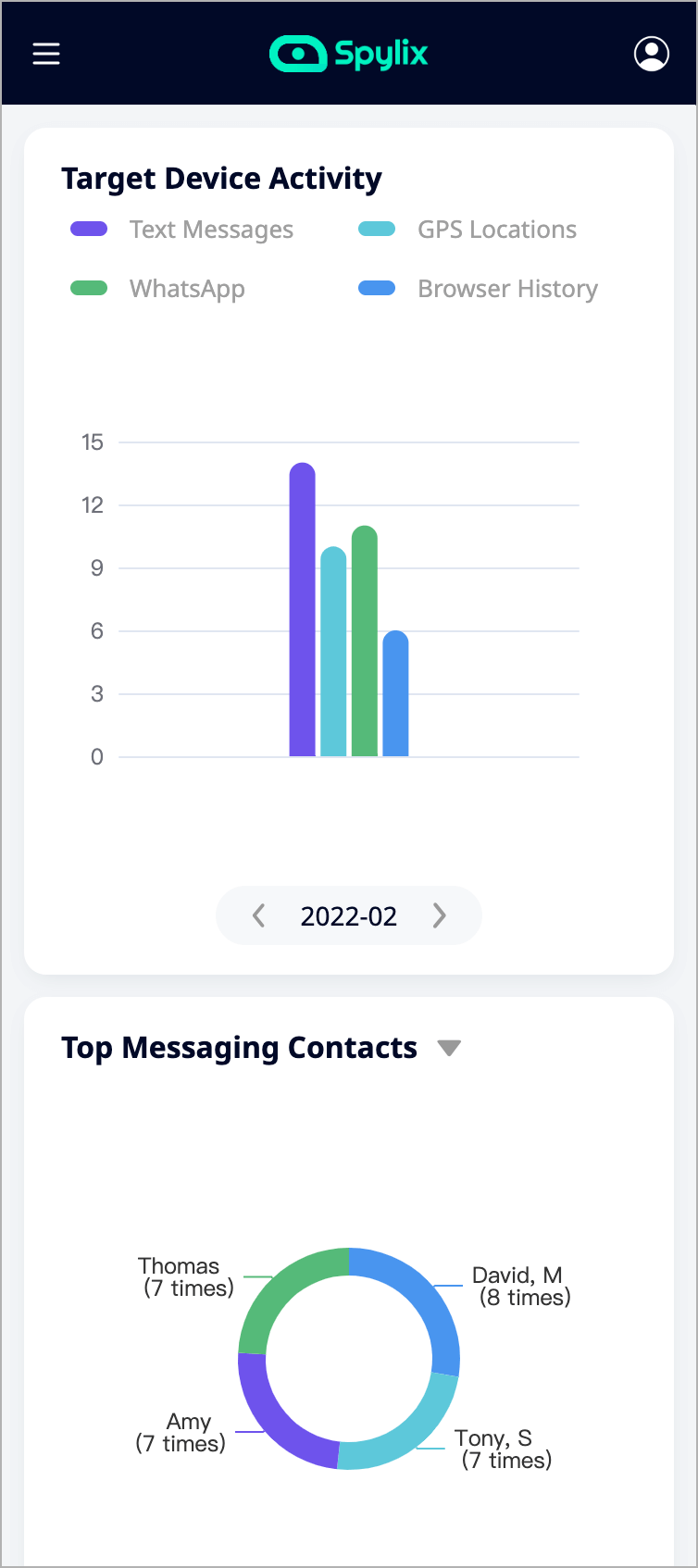 Pros of Spylix:
Easy to install and takes less than ten minutes to complete the process
Remotely check your wife's phone activities without her knowledge
It does not require rooting or jailbreaking your wife's device
100% safe, secure, and reliable
24/7 customer support
Access to real-time data on your target device.
Part 3: How to Know Who Called My Wife Remotely?
Your wife may receive tons of calls without cheating on you. She may receive calls from friends, family, and associates.
These calls are often innocent. However, if they call the wife's mobile and she hides to receive the call, it sends a red flag. If your wife receives secret calls, tracking her phone may be a good idea.
Spylix Solution to Know Who Called My Wife
Spylix lets you spy on your wife's call logs. You can remotely check the details of the person(s) that calls your wife with the App.
Spylix will give you access to the caller ID, duration of calls, and timestamps. It allows you to view all her incoming and outgoing calls with all contact info remotely and without her knowing.
All you have to do is log in to your Spylix Control Panel and view her call logs.
What Else Can You Spy on Your Wife with Spylix?
Text messages: You can read all incoming and outgoing messages, as well as deleted messages on her phone.
WhatsApp Messages: Discreetly read all her WhatsApp chats and view her contacts on the social media platform. Spylix also lets you view all her WhatsApp video clips, photos, and other media files.
GPS Tracking: You can monitor her current GPS location with Spylix in real-time. It also lets you see her location history from your Control Panel.
Keylogger: Spylix uses the Keylogger feature to store all keystrokes used on her phone's keyboard. With this, you can see her notes, calendar entries, and more.
Other Social Apps: With Spylix, you can also view data from all popular social media apps that your wife is signed up for, including Viber, Telegram, Snapchat, WhatsApp, and more.
Access to Over 40 Files: Spylix gives you access to other types of data on your wife's phone, including music, videos, photos, contacts, Notes, Internet usage, Calendar entries, and other installed apps.
Apart from Spylix, you can check out other tools to find my wife's cheating status. Here are four other tools that you can use.
Private Detective
If you are worried that your wife is cheating, you can hire a private detective to track your wife's movement.
They have the skills and time to track her to get the truth as to whether she's cheating or not. The only downside is that hiring a private detective is expensive.
However, if you have the money to invest, this option is a good way to get valuable information about your wife's itinerary.
Find My iPhone
Find My iPhone is another great solution for how to track my wife's phone. To use this solution, you and your wife must be using iPhones.
All you have to do is enable Family Sharing and click the Location Sharing button. This will allow you to share your location.
The downside to this solution is that it cannot be done discreetly. Your wife would know that you are monitoring their location so they can cover their tracks with lies.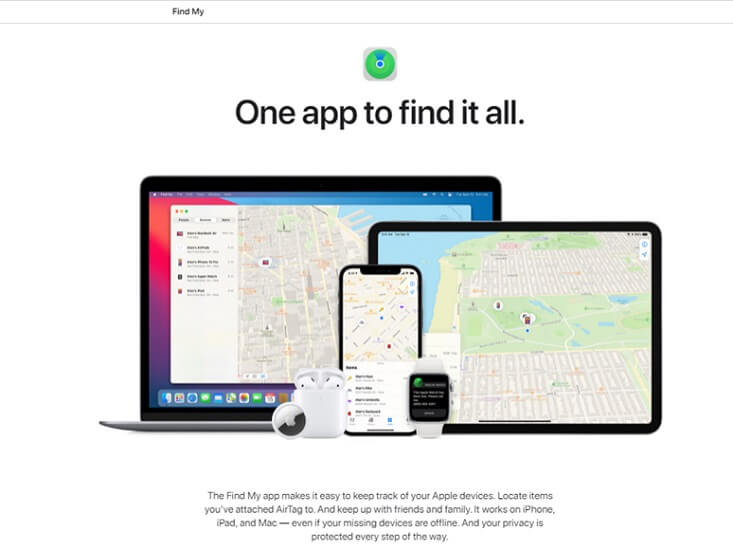 mSpy is a popular mobile phone tracker and works like Spylix. It lets you access a variety of data on your wife's device remotely and discreetly.
With this app, you can monitor all keystrokes used on the target device, and see their location and call logs.
You can also see your wife's social media chats, web history, SMS, and media files. However, it does not give access to as much data on your target's device as Spylix does.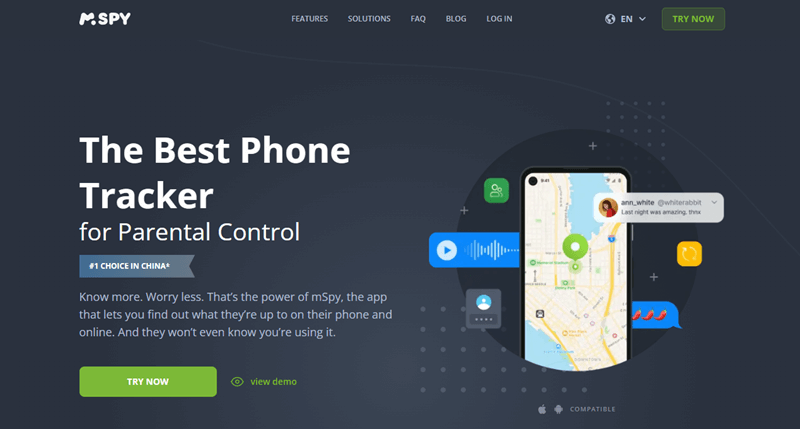 How can I track my wife's phone? Spyzie is another great app that will get the job done.
It works in stealth mode and lets you monitor the SMS, calls, social media app, GPS location, and web history on your wife's phone.
If you want to know those that call wifey on mobile, Spyzie is another good app to get you the information.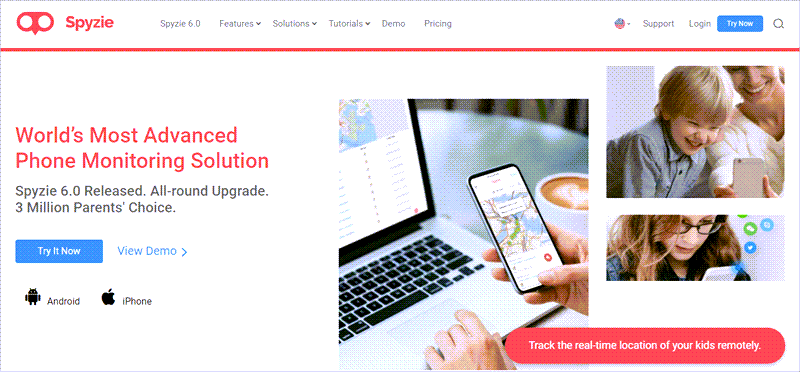 Part 5: 3 Tips to Improve the Spouse Relations
You can track your wife's phone to see individuals that call your wife's mobile line. However, you can also improve your relationship and not have to worry about tracking your phone.
Here are three tips to boost your marriage relationship:
Be Honest
If you have reasons to think that your partner is cheating, you may want to talk it out instead of checking to see those that call your wife's cell phones.
Discuss your concerns with her and listen to her. She may also be heartbroken or hurt by your past actions.
Spend More Time With Her
Don't allow your wife to cheat. Understandably, work demands may take a toll on your time but your marriage comes first.
Take her out to dinner and plan weekend trips together. Ignite the flame of your love again and see her blossom in love with you.
Understand Her More
Many think that women are complicated but the truth is that they need to be understood. If you spend the time understanding your wife, you will have fewer headaches to deal with.
Communicate with your wife and get to know her feelings, fears, aspirations, and expectations.
You will significantly reduce the chances of your wife looking for a listening ear outside if you get to know and understand her needs more.
Part 6: FAQs on Call Wife Mobile
Is Tracking My Wife's Phone Calls Legal?
It depends on the state that you are in. tracking those who call my wife mobile is legal in some states but illegal in some states.
What is the Best App to Catch a Cheating Spouse?
Spylix is the best and most recommended app to catch a cheating spouse. It gives you complete access to your spouse's phone to view their call logs, read SMS, and check social media chats.
How Can I Listen to My Wife's Phone Call?
You can install an app on your wife's phone to listen to her phone call. Spylix is a good app that lets you listen remotely to your wife's phone conversation.
If you also have the question – how can I listen to my husband's cell phone conversation? Installing an app will also work.
Track Your Wife's Phone with Spylix
This post provides different solutions to how to track my wife's phone location without her knowing.
It also looks at signs to show that your wife may be cheating and how to improve your love relationship.
If you want to monitor your wife's phone, we recommend the Spylix app as the best tool to use.