The internet is a haven for all the information you could ever want, but with all the good on the internet, there's also a lot of bad.
Pornography, hate speech, and other harmful content can negatively affect your children if they don't have good filters in place.
So, if your kid has an Android phone, then having the option to block websites on the device without them knowing is a must.
Check out this post as we will show you how to block websites on Android!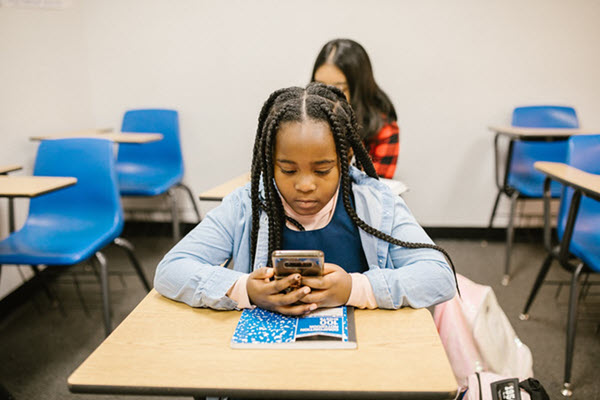 Can I Block a Website on an Android Phone?
Yes!
Android devices come with apps for blocking harmful or adult-based sites and keeping your children off them for any specified amount of time. There are numerous web filter apps accessible on the Google Play Store.
Also, you can access third-party parental control applications to restrict harmful sites on the Android phone. These tools generally offer extra features to better check what your child is doing on their device.
Once installed, the app lets you create a custom list of websites to block by adding URLs of particular harmful sites.
Additionally, you can customize settings on the Android device's default browser to block mature websites.
We will share the best solutions to block websites on Android in the next section of this tutorial.
So, keep reading!
How to Block Websites on Android?
As discussed, you can use a dedicated parental control application on your child's Android phone.
But, the question is which service to use as there are so many of them, as such sheer abundance can confuse a parent(especially those who do not possess any technical know-how).
Well, we have the answer for you here!
Use a Parental Control App - Spylix
The Spylix parental control application is the best possible way to protect your children while they use their Android phones.
Installing and configuring this platform will enable you to keep track of or even restrict what sites are being visited.
The settings can be performed in real-time and give you complete control over other phone activities performed by the child(we will discuss them later). Also, this software is accessible on an iOS device(if your child owns it).
Keep reading to understand how to block websites on the phone with Spylix.
How to Use Spylix?
Step 1: Create An Account
Provide a valid email address to sign up for free with Spylix. Select Android as the target OS and purchase the service.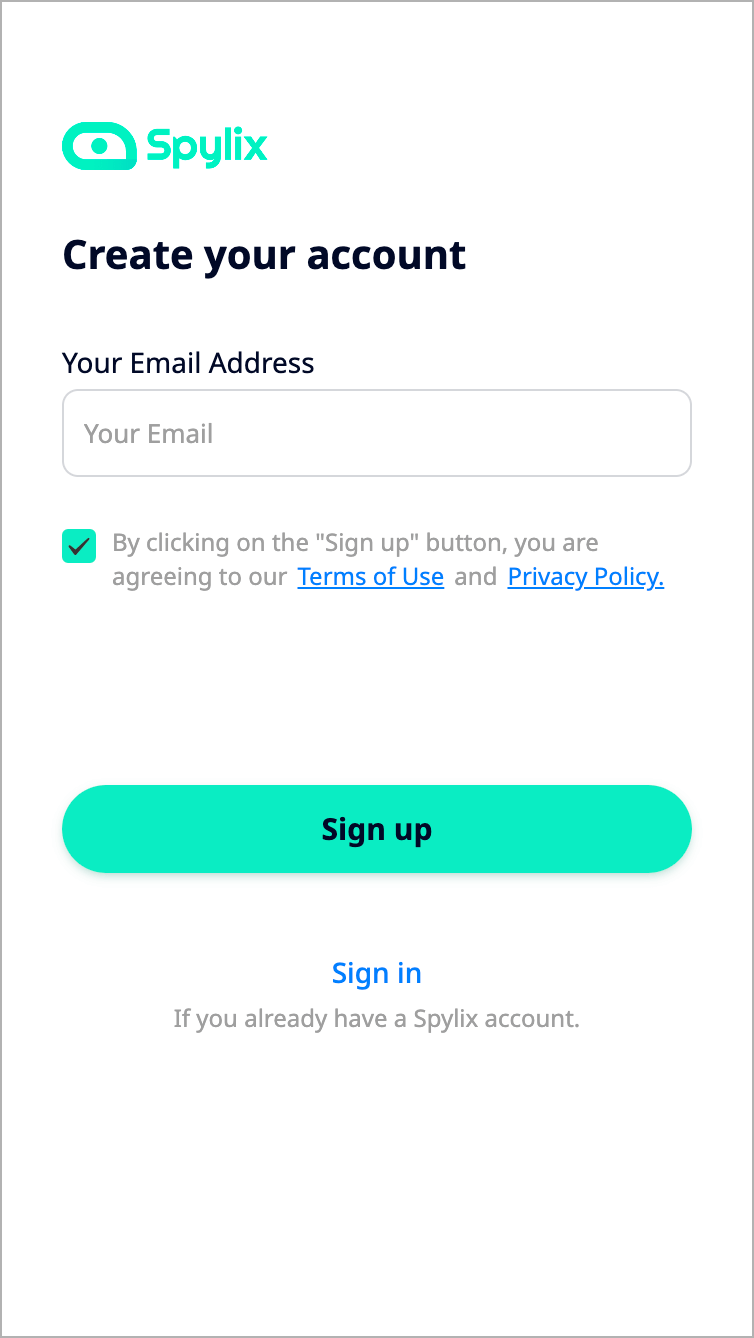 Step 2: Set Up on Android
Install the Spylix APK app on your kid's Android phone by simply following the guidelines stated on your newly created account.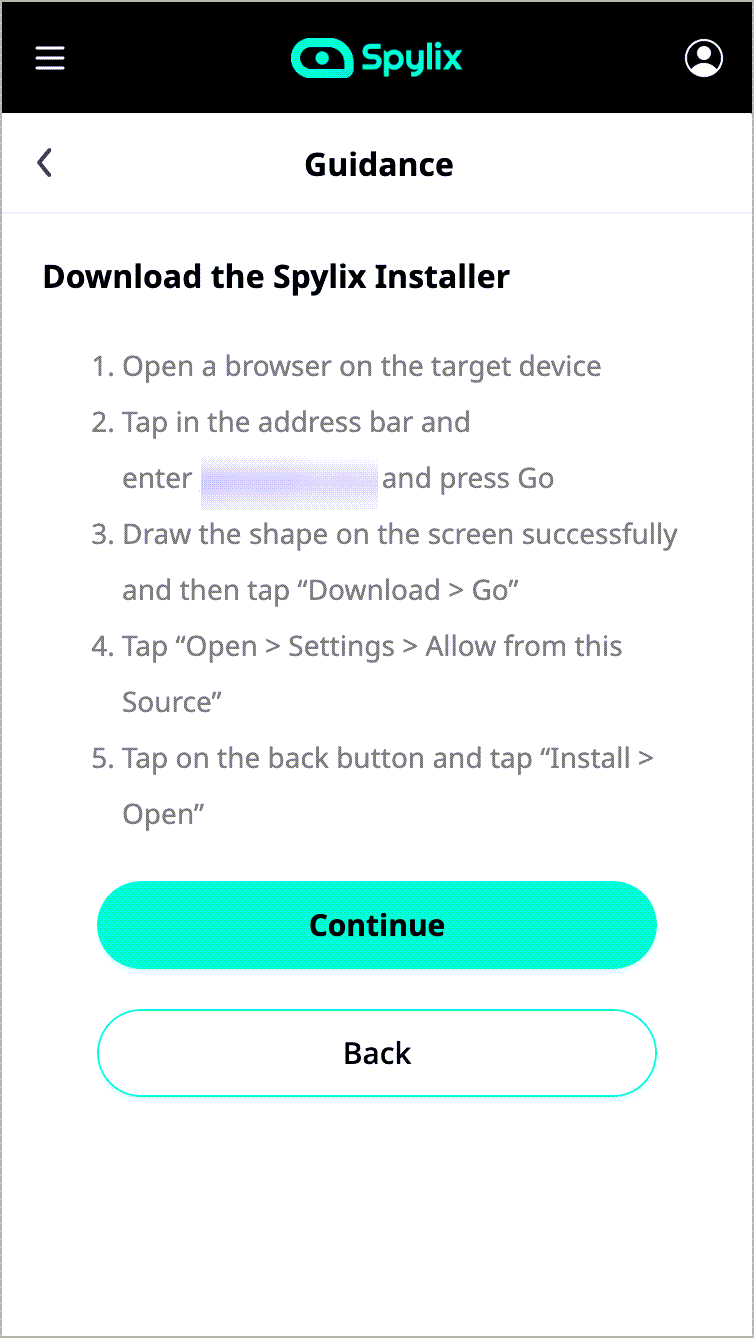 Step 3: Start Monitoring
As soon as the app is installed and you have signed in using the Spylix credentials, access the Online Dashboard from any device to block websites on Android, especially the harmful ones.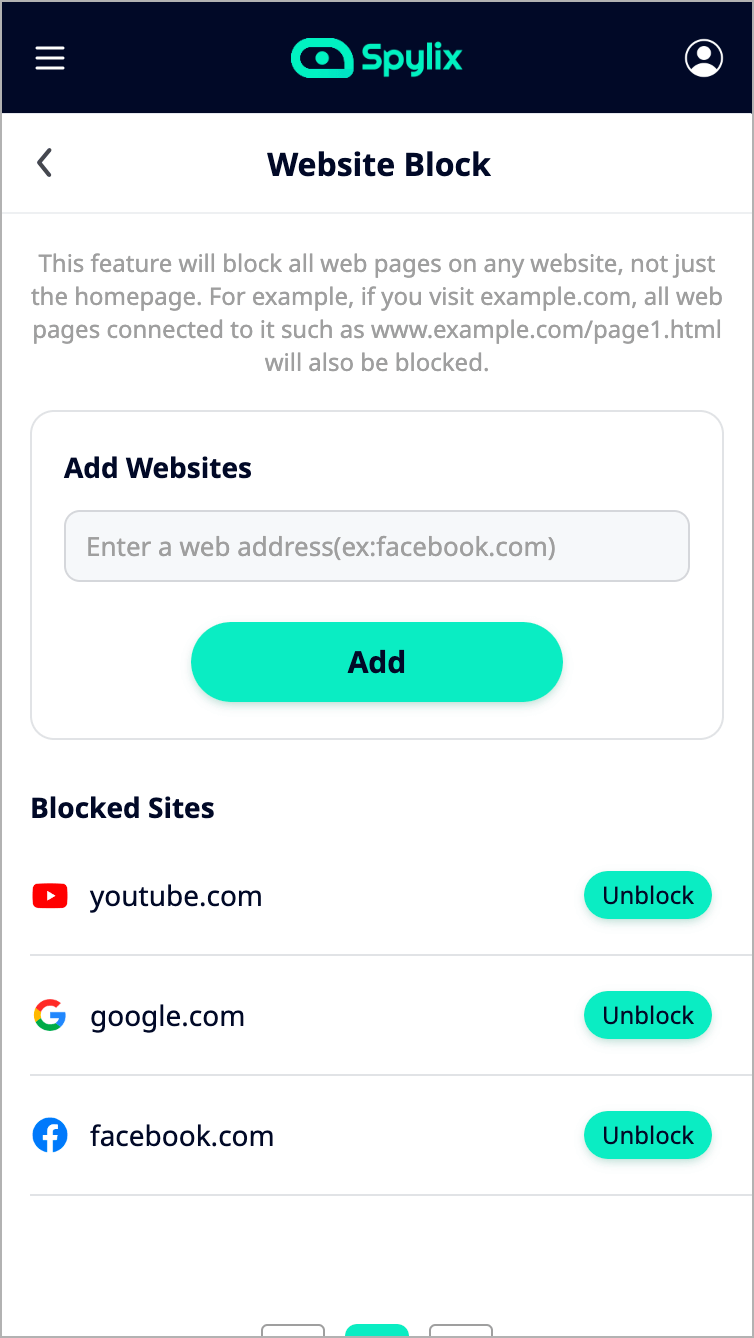 What Else You Can Do with Spylix?
Android smartphones are basically like mini-computers where a person has access to all the information(good and bad) in the world.
For this reason, simply blocking websites on Android isn't enough. Well, Spylix has you covered in every regard.
The app lets you check what type of content or messages the kid is exchanging on their social media accounts. Currently, Spylix can keep tabs on platforms, such as WhatsApp, Snapchat, Instagram, Messenger, and more!
You can also learn your kids' live locations without them noticing. By setting geofencing, you can act appropriately when your child visits an unsafe place or zone.
Also, the app lets you know the information of every contact saved on the Android device and the call log(both incoming and outgoing).
How to Block a Website on Android - 3 Other Ways
There are other techniques you can utilize to block websites on Android devices(of your kid).
We have listed the top three ones here. Have a look!
1. Block Inappropriate Content with OpenDNS
OpenDNS is a great option if you want heavy-duty protection from inappropriate content on your child's Android phone.
Unlike free parental control apps, with OpenDNS, you can control the DNS of the children's phone system - preventing them from visiting websites containing unwanted material and keeping an eye on their overall activity.
The method is as follows:
Open phone Settings and tap on WiFi.
Next, choose Advanced Options and press Change DNS Settings.
Enter the DNS 1 and DNS 2 values mentioned below before hitting Apply to set OpenDNS. (DNS 1: 208.67.222.123 / DNS 2: 208.67.220.123)
One significant disadvantage of using this solution is that it does not work when mobile data is enabled on the Android phone. It only works on a single WiFi network that your kid uses at home.
For this reason, Spylix is better, as:
It is user-friendly(recommended for non-tech-savvy users)
The app offers multiple advanced features.
2. Use Block Sites to Block Websites on Android
BlockSite is an Android app that's especially useful for parents. It allows you to limit your kids' access to websites; thereby, preventing them from gaining access to inappropriate, violent, or mature content.
Check out the steps below:
Install the BlockSite application from the Google Play Store.
Add the websites you want to block, or simply choose the ones listed on the app interface.
Tap Done to finish the procedure.

Still, unlimited blocking is unavailable with the free version. On the other hand, Spylix

Offers Unlimited blocking
Is undetectable(compared to BlockSite, which can easily be located on the phone)
3. Use an Antivirus App
Trend Micro is another highly-regarded antivirus app that is also capable of blocking malicious websites on your child's Android smartphone.
It is effortless to use as you only have to enable the Safe Surfing and Parental Controls function upon launching the app. Once done, simply enter the URLs of the site you deem unfit for your kid to access and tap on Save.
That's it!
Though it is an excellent choice for blocking websites on Android phones and protecting them from viruses, the parental control features are simply not enough.
Which is Spylix is a better option due to:
Its ability to access the child's phone browser history
Remain hidden while they browse the internet(allowing you to secretly know what they are doing)
FAQs on Blocking Websites on Android
1. Can I Block a Website on My Phone?
Yes, you can use any solution mentioned in this post to block websites on Android. However, if you are using an iPhone, then Spylix is the best and recommended choice to block mature websites on your device.
2. How to Block Websites on the Phone?
You can filter/block the inappropriate or time-wasting websites on the target phone by installing a third-party app like Spylix. Also, some browsers offer enhanced protection to block URLs containing malware.
3. How to Block Websites on Samsung Phone?
You can install third-party antiviruses or the OpenDNS technique to block websites on the Samsung phone. Still, the better choice is Spylix, which offers excellent features, ease of use and privacy.
Conclusion
Here we have listed the most effective methods to block websites on Android phones. We have also recommended the best parental control app, namely Spylix, which lets you keep check of all activities performed by your kid on their Android or iOS phone.
So, if your kid has an Android phone and you want to block explicit, harmful, or violent websites on their device, you can try any of the methods above.