An internet without websites is not internet at all.
The number of websites on the internet has exploded in the last decade. There are a lot of reasons why you would want to block a website.
You may want to regulate your child's internet usage.
It is since you may want to give them limited access to the internet to increase their productivity, or you may simply want to make yourself more productive at work.
In any case, if you think about how do I block a website on a modern-day browser, then this is the article for you.
So, let's start!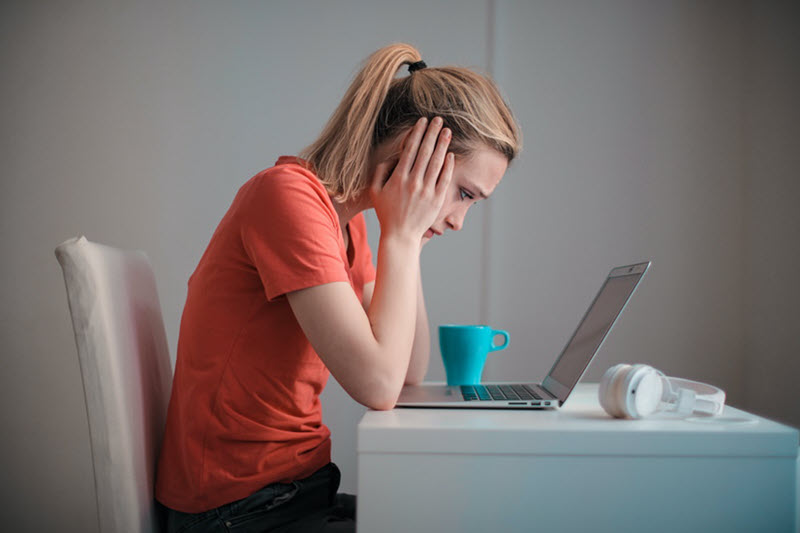 What Is a Website Block?
Unfortunately, the internet is not an all-good place.
There is so much adult-based/harmful content online that any parent can sometimes wonder if it is actually worth it to let the child have access to the internet, apps, and computer games.
It's hard enough keeping the child from watching over your shoulder, but now they can just pick up their smartphone or other portable device and click an icon away from web pages with adult content, including gambling and violence.
It is where a website blocker can help, which is a desktop software or a browser add-on that prevents access to a website. These tools are used by schools, employers, parents, and national governments for various reasons.
Also, governments ban specific URLs from blocking obscene content, protecting national interests, and stopping copyright infringement.
Browser add-ons typically work on a desktop(Windows/Linux/macOS).
Well, you may be thinking how to block website on an iPhone or an Android device? The answer is quite simple, and you only have to continue reading this tutorial to learn all about it.
Let's continue!
Can I Block Websites on My Phone?
There are instances when we visit some websites, and the content is so inappropriate that we do not want our kids to gain access to those sites.
So, the answer is Yes!
You can block websites on your phone by using the web filter. There are hundreds of browsers available for mobiles, and all of them have the option of blocking sites. And, it is the easiest and the safest way of stopping those sites.
Besides the built-in features of modern browsers, you can use third-party applications for both Android and iOS to block a website.
Additionally, we can block bad sites using our WiFi router and antivirus.
Now that we know that the solution is possible, the next step is learning how do you block a website. In the next, we have shared the best method available.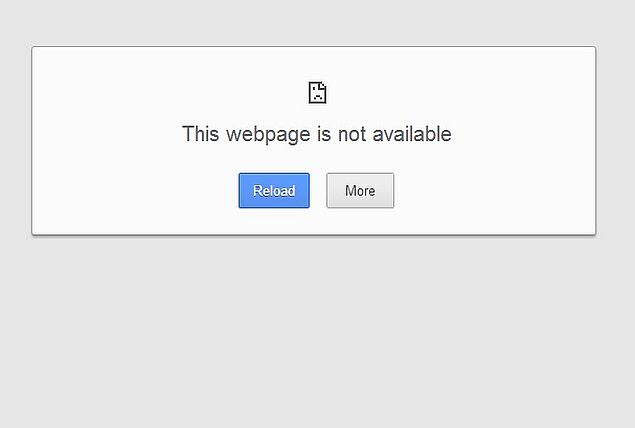 How Do I Block a Website?
You can employ the services of a parental control app called Spylix that is designed for parents to keep children safe online from inappropriate sites and harmful things like cyberbullying.
So, what does this app do?
Well, whether your child is using an iPhone or Android, Spylix lets you check their browsing history and promptly enables you to block a website on Chrome or any default browser remotely.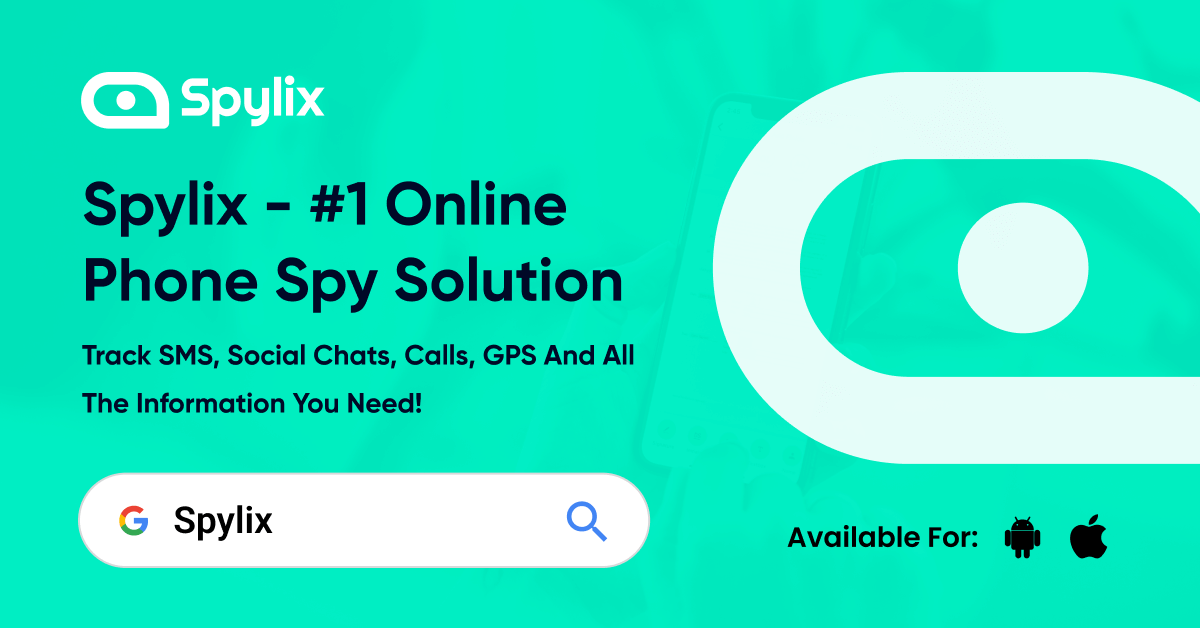 And the best thing is that your child wouldn't know anything about the restrictions.
Additionally, to prevent cyberbullying, this app allows you to view social media messages on platforms like WhatsApp, Snapchat, Instagram, and others.
By checking the texts, you can learn what type of people and chats your child is involved in, letting you act appropriately before any damage is done.
How Do I Block a Site on Chrome?
You can install a third-party extension on your or your child's Chrome browser from its built-in App Store. Among the prominent website blocker add-ons is BlockSite, compatible with the latest Google Chrome version.
This service lets you create a custom blocklist or perform a scheduled site blocking. Moreover, you can password protect the blocked URLs so that your kid can not unblock them.
Not only can you restrict adult content using this add-on, but it is also convenient to block social media sites like Twitter and Facebook to manage time properly and boost productivity.
Also, BlockSite lets you add a maximum of six URLs to the blocklist for free.
Check out the steps below and learn how to block a website on Chrome quickly:
Install the BlockSite extension from the Chrome Web Store by clicking Add to Chrome.

Next, accept the terms by tapping on Agree.
Click the BlockSite extension icon, and tap on the Settings button.
Now, enter the URL of the site you wish to restrict on your or your kid's computer.
Once entered, click Add Item to upload the web address to the blocklist.
BlockSite is a useful platform to limit anybody's access to specific sites. However, even though the extension is password protected, it is visible in plain sight, and your child can easily bypass the blocklist.
Plus, you have to manually add the blocked websites to the extension/app on the desktop browser/smartphone.
In comparison, Spylix is a better option as everything is done remotely. It preserves your privacy, and your child will have no idea that a parental control app has been added to their device.
How Do I Block a Website on iPhone?
So, now you are thinking about how to block websites on iPhone using Spylix.
Spylix allows you to track the iPhone without any requirement to install the app or jailbreaking the device. It is incredibly convenient!
To become an expert, check out the step-by-step solution below:
Step 1: Sign Up With Spylix for Free
Create a new Spylix account by providing a valid email address and setting a strong password. Also, choose iOS as the target platform.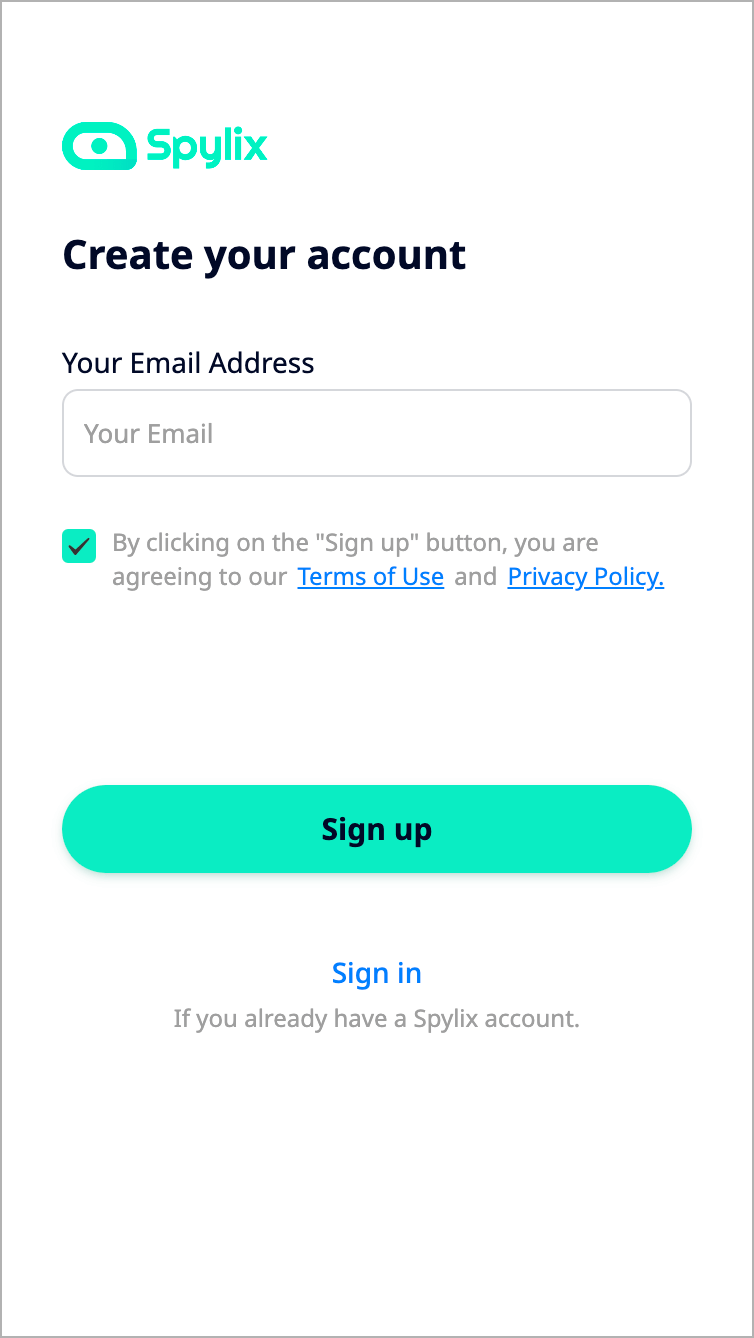 Step 2: Enter iCloud Credentials
Next, just enter the iOS device's Apple ID and Password to verify it and access the iCloud Backup.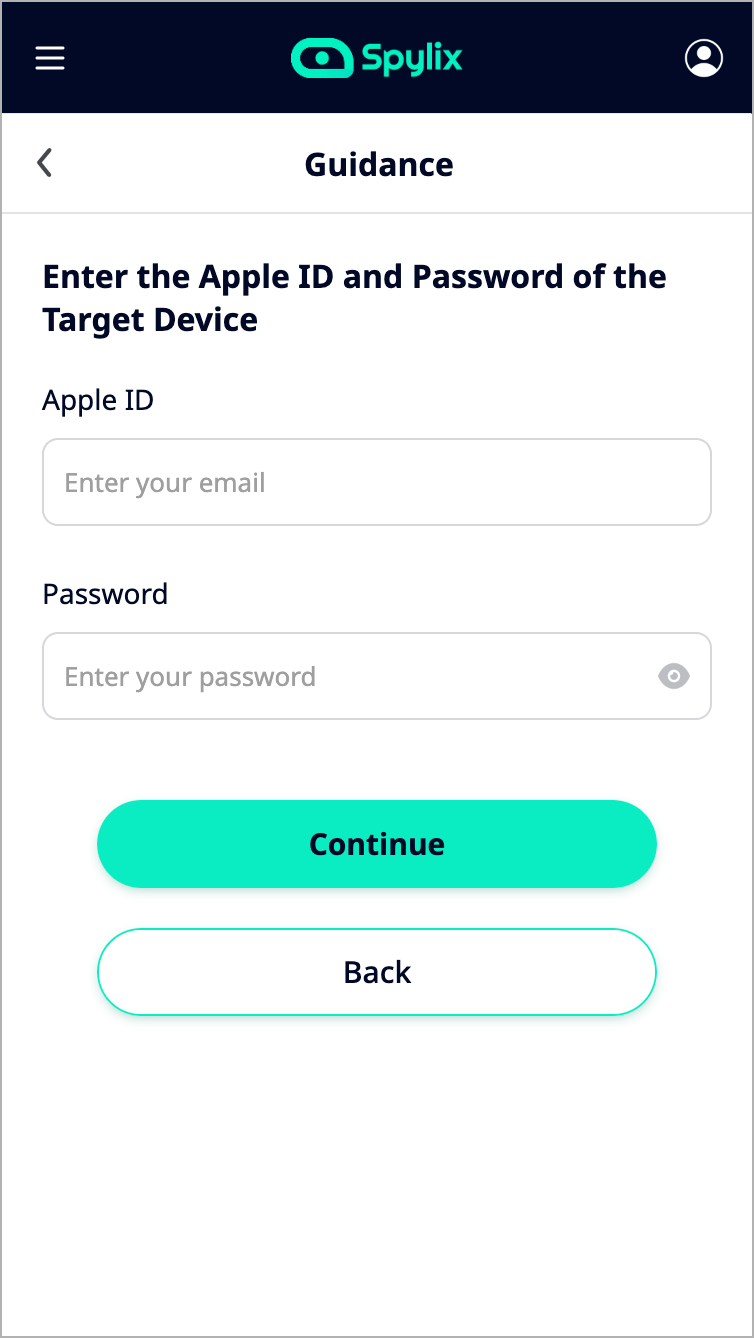 Step 3 Start Blocking URLs
Staying on your device, access the Spylix account and open the Online Control Panel, where you can block any URL without physically touching the iPhone.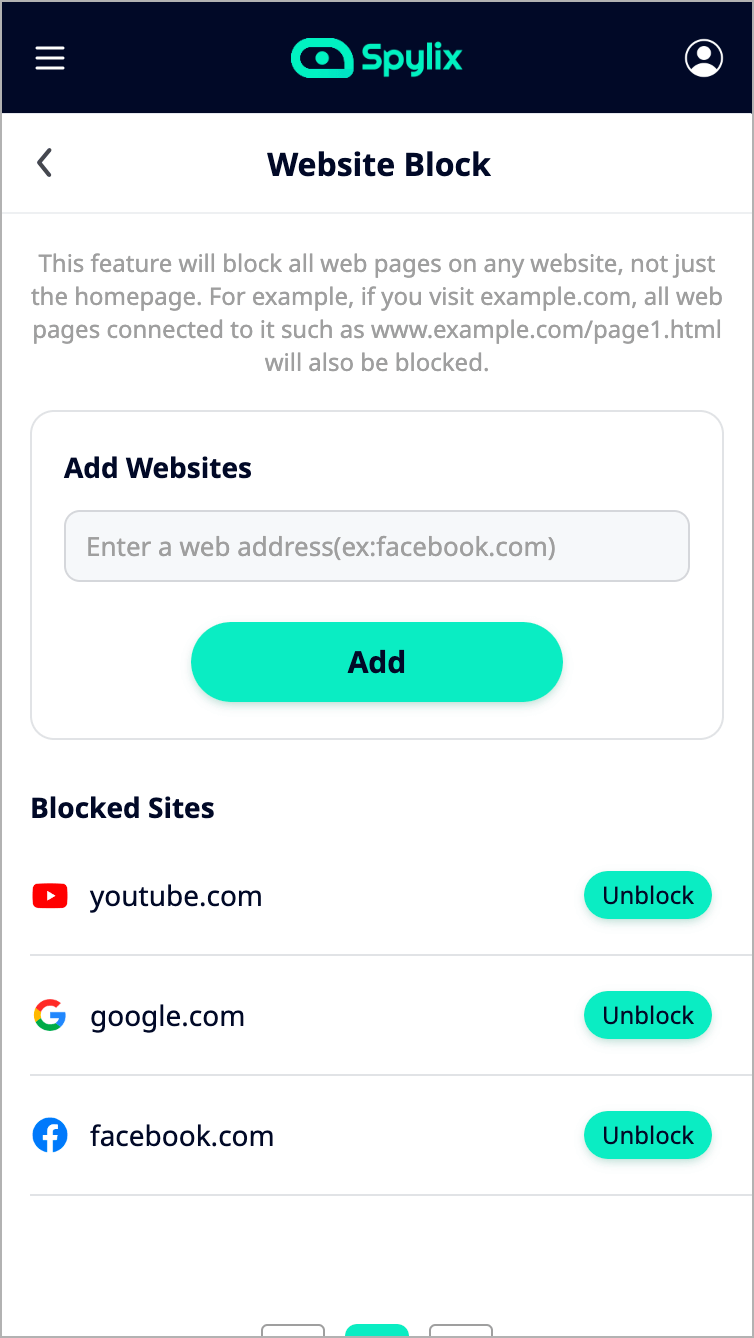 Why Will You Block Websites Online?
We understand that the internet is a place of resources, a great source of information, a place to gather knowledge, and a place where you can connect with friends.
However, at the same time, it is a place where you can get infected with malware, a place of excessive adult content and stuff you won't like your child to see at any point.
Then again, if you think that you are spending too much time visiting social sites or viewing trivial information on the internet, it is best to block the website on Chrome or any browser you're using. This will undoubtedly boost your productivity.
In case you are an employer, then you'd like your workers to spend the majority of the office time focusing on the job rather than wasting it on social media. So, it is where blocking some URLs becomes necessary.
If you are pondering how do I block a website without using a dedicated parental control application, we have shared the details of 3 valuable tools in this section.
1. BlockSite: Block Websites & Stay Focused
You can install the BlockSite extension on the Chrome browser to create a thought-out block list and password protect it. The add-on is easy to use and the installation takes only a few seconds.

2. BlockSite.Co
Besides restricting URLs on Chrome, you can install the desktop version of BlockSite and prevent your child from accessing harmful or malicious sites on Edge and Firefox browsers. Though only a beta version is available, this application is incredibly handy.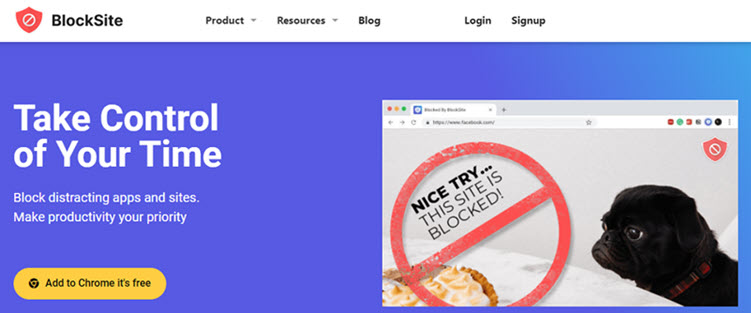 3. BlockSite App on Google Play
Understandably, porn is also accessible via smartphone applications.
So, how do you block a website or app on your child's Android phone?
You can install the BlockSite Android app from the Google PlayStore and create a new blocklist on the target device. Ensure to make it password-protected so that your kid does not bypass the restrictions.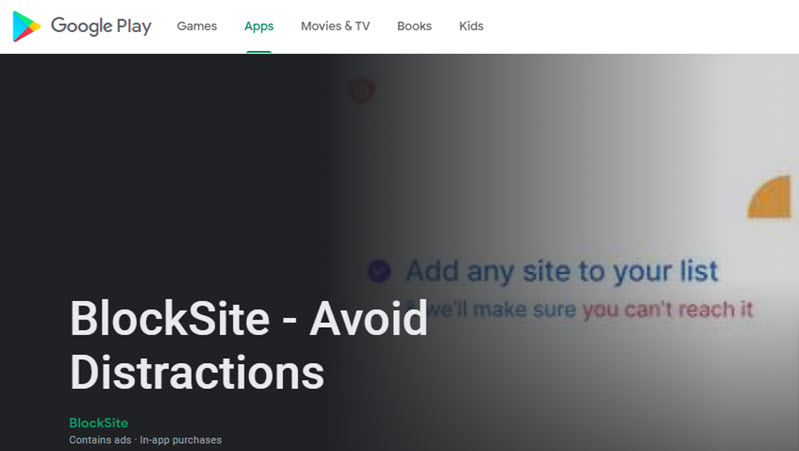 Conclusion - Increase Your Productivity By Blocking Websites
We hope you enjoyed our article on how to block websites.
With this knowledge, we know that you can keep yourself and your child from wasting time on sites and apps that you don't need to be on.
Each method is convenient, but if you are looking for a comprehensive solution, then I suggest giving Spylix a go, as the app is undetectable and offers a wide variety of monitoring features.