The internet is not entirely safe for children as it also contains websites promoting pornography and hateful content. To protect them, you could block your kids from accessing the internet entirely, or at least using your family computer.
However, that doesn't really help when they have their own computer(Mac) or mobile phone(iPhone). Still, you could place preventive measures to ensure their protection from harmful sites or content.
In this blog, we will show you how to block websites on Safari, one of the most popular browsers on Mac and iOS.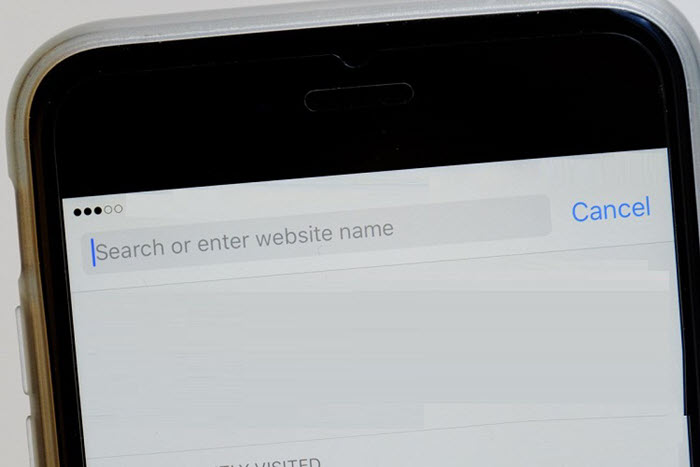 What Types of Websites Will You Block on Safari?
A parent is always concerned about the well-being of their child.
Given that the internet is a common commodity to gain knowledge and exposure, there are still several sites(easily accessible) that are unfit for a child to access or view.
If your kid is using the Safari browser, then you can apply strict parental control protocols to block specific types of websites.
Here we will share which genre of sites should be kept at a distance from the children(below the age of 18):
Pornographic Content. If a website is promoting nudity or sex on its platform, then you should block it instantly so that your kid does not open it.
Dating Sites. Online dating services can be a breeding ground for predators and sex offenders. If your child is below 16 years of age, then they should not be visiting such websites. It is better to block them.
Gambling Platforms. Casino or Poker sites are made for adults only as children aren't mature enough to handle finances, and it is inappropriate for them to gamble anyway!
Sites Promoting Violence or Hate Speech. If any website is sharing violent or hateful content, it is no place for a child. Ensure to block specific URLs of social media sites, such as Twitter or Facebook, promoting such content.
Now that you know what type of content is not fit for your kid, the next step is learning how to block a website on Safari.
For that, simply follow the next section!
How to Block Websites on Safari?
If your child owns an iPhone and you wish to block their view from the types of sites mentioned above, then there is no better choice for it than Spylix.
This parental control and smartphone monitoring app enables you to restrict websites and apps on the child's iPhone (using your own device).
Moreover, it allows you to remotely enable the various other parental control features, like GPS tracking, social chat history, and browsing data on the target iPhone without the child knowing.
Thanks to the easy-to-use interface, you can instantly add the website's link(that you want to block) on the Dashboard.
Not only that, you can view their entire web history, timestamps, and bookmarks.
Step by Step Installation Process
Here is how to block websites on Safari iPhone using Spylix:
Step 1: Sign Up With Spylix
First, you must create a new account using your email address. It is entirely free!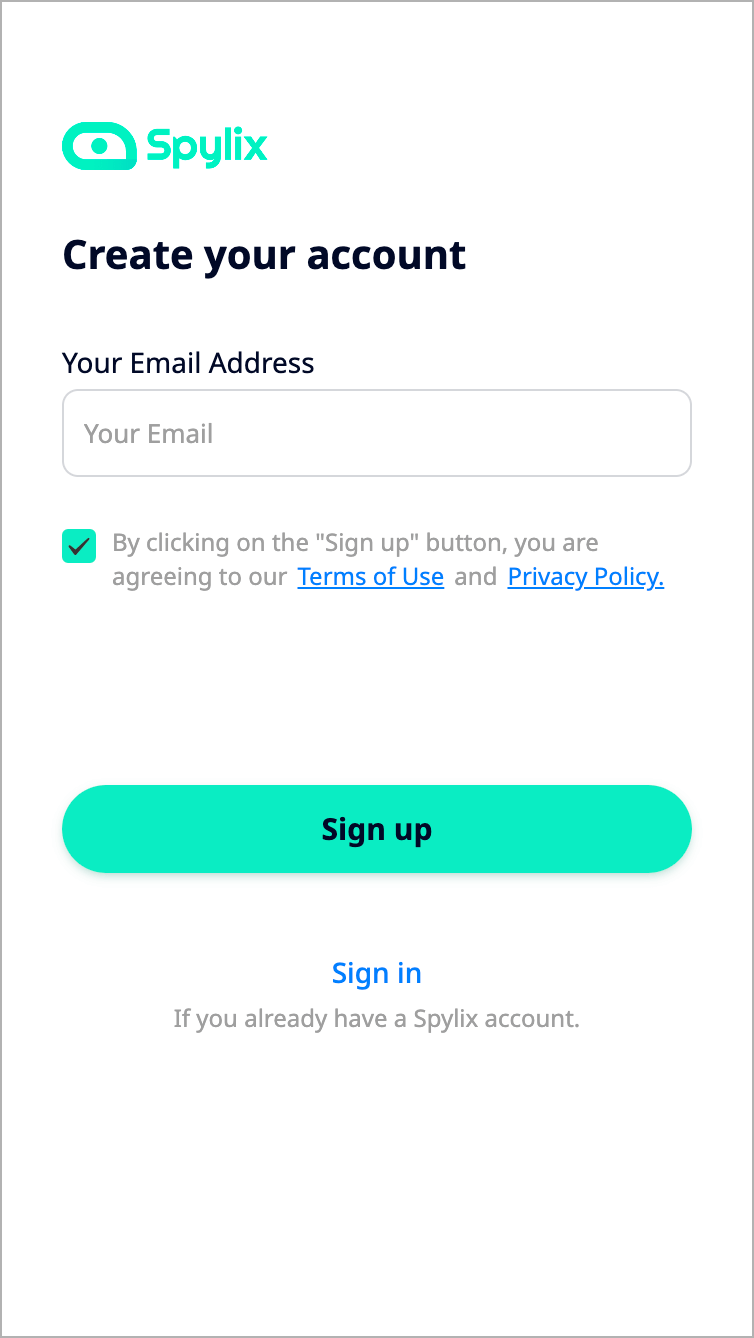 Step 2: Enter iCloud Credentials
No need to install any app! Just add the kid's iCloud info into your Spylix account and verify the iPhone/iPad.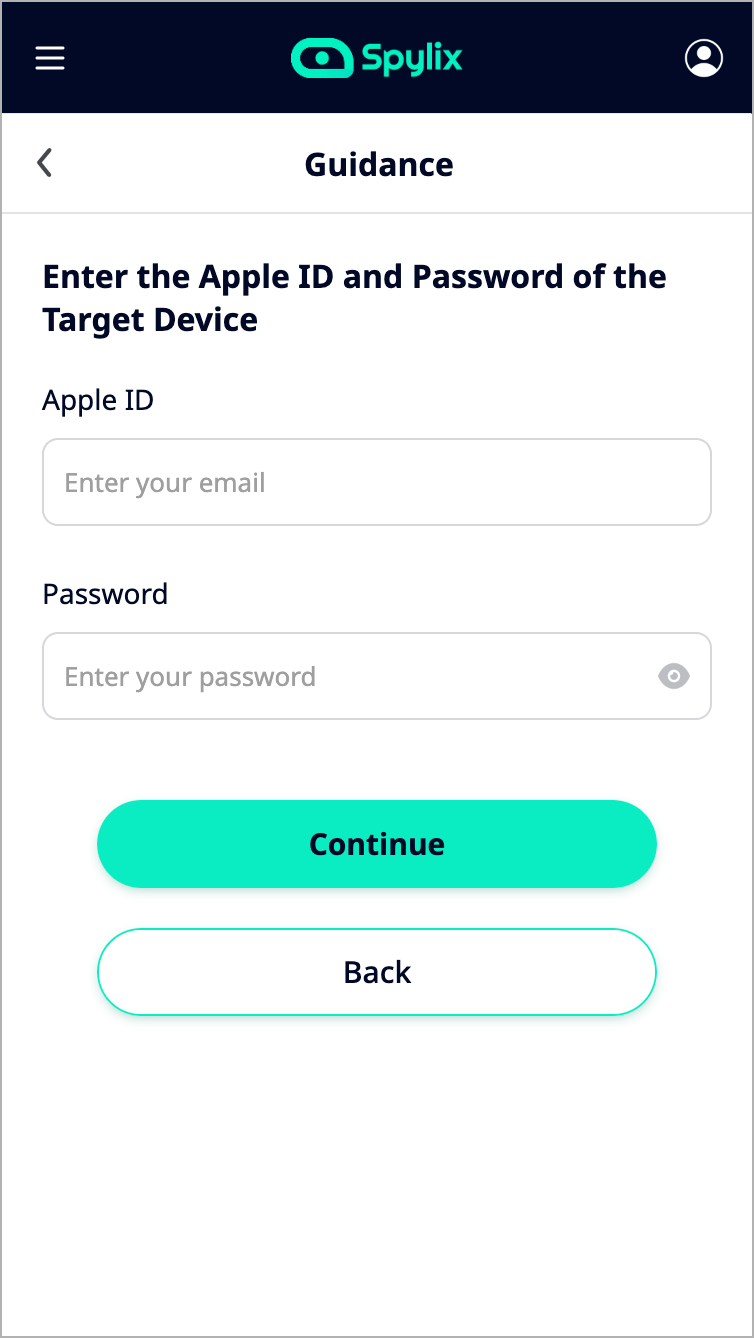 Step 3: Start Blocking and Monitoring
Once the remote verification is done, access the Spylix Control Panel from your device using the newly created account.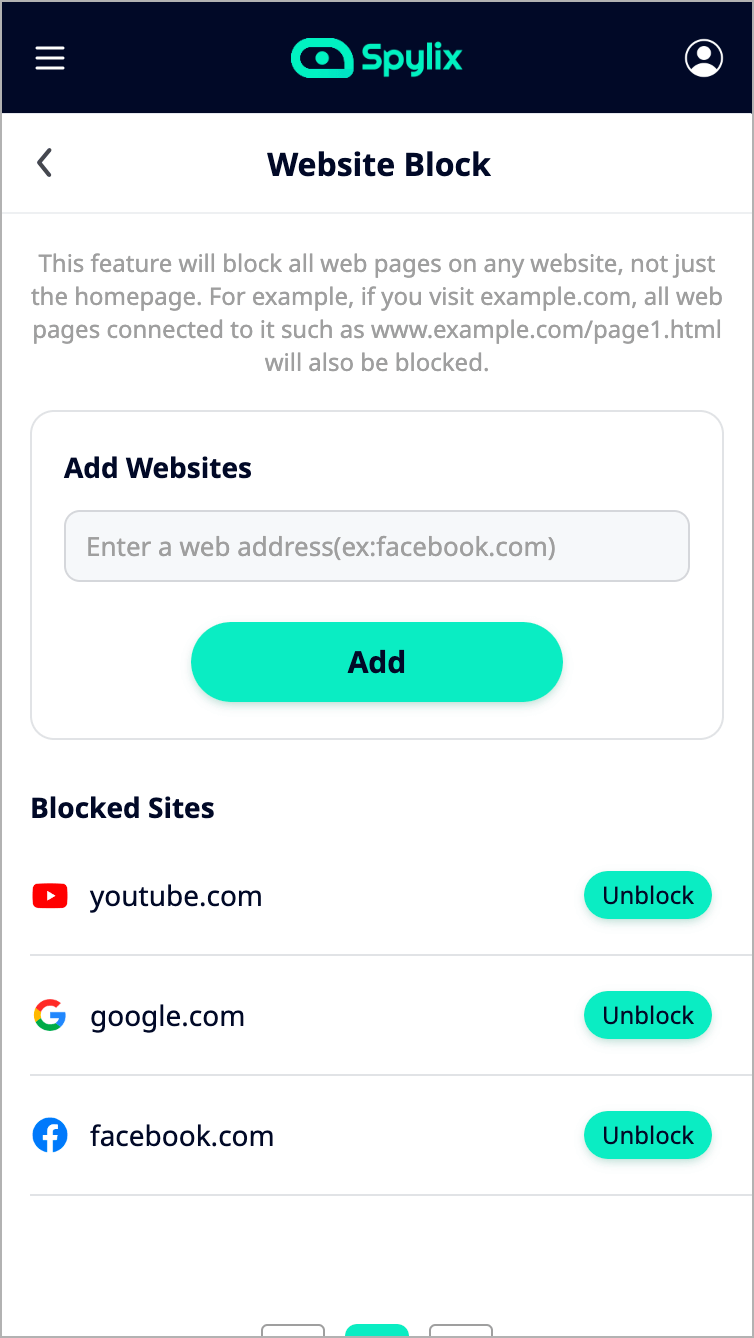 Why Should Parents Choose Spylix?
It is pretty much impossible for a parent to keep a check on their children at all times, which is why an app like Spylix becomes all the more important.
Using this app, not only can you block websites on Safari, but you also view the real-time location of your child(when they are not at home at odd hours).
Also, teens nowadays do all of their social interactions on apps like WhatsApp, Snapchat, and Instagram.
So, with Spylix, you can quickly check what they are doing on those platforms and what type of individuals they are engaging with!
Most of all, you can check their contact list and see the entire call log on the iPhone or Android!
How to Block Websites on Safari for iPhone?
Sure, Spylix is the best solution to block sites on Safari, it is handy to learn additional tricks to perform a similar task, ensuring entirely that your kid does not access any unsuitable URL.
The iOS Screen Time feature is available to restrict access to adult-based content. In addition, you can add the URLs of specific sites and even create a whitelist of appropriate or knowledgeable sites.
Step by Step Installation Process
Step 1: From the iPhone Settings menu, tap on Screen Time.
Step 2: Next, select the Content & Privacy Restrictions tab, and enable it by entering the Screen Time Passcode.
Step 3: Now, tap the Web Content button and select ''Limit Adult Websites.''
Step 4: After that, go to the Never Allow section(bottom of the screen) and tap on Add Website. Simply enter the URL and press Done!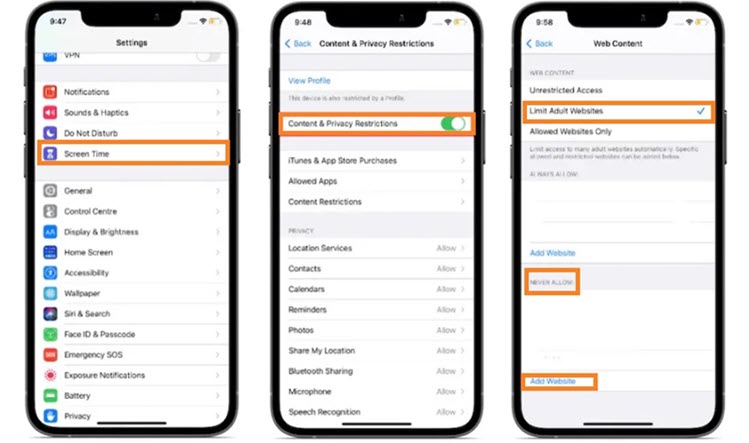 How to Block Websites on Safari on iPad?
The Screen Time solution mentioned in the previous section will also block websites on Safari for iPad.
Pros:
Built-in feature
Easy to use
Cons:
It can easily be turned off by resetting the iPhone
Still, you have to perform all the steps mentioned above while manually accessing the child's iPad. However, in the case of Spylix, you never have to touch the target iOS device ever to block a website.
Plus, the Screen Time method is a bit one-dimensional and does not compare to the level of functions you can access on Spylix to check each and every activity of your kid.
How to Block Websites on Safari on Mac?
On Windows, you can block access to certain websites by making changes to the Host files. This feature is available on Mac as well using Terminal.
Step by Step Installation Process
Check out how to block websites on Macbook by tweaking the Host files here:
Step 1: Enter the following command after launching the Terminal app on your Mac. ''sudo nano /etc/hosts''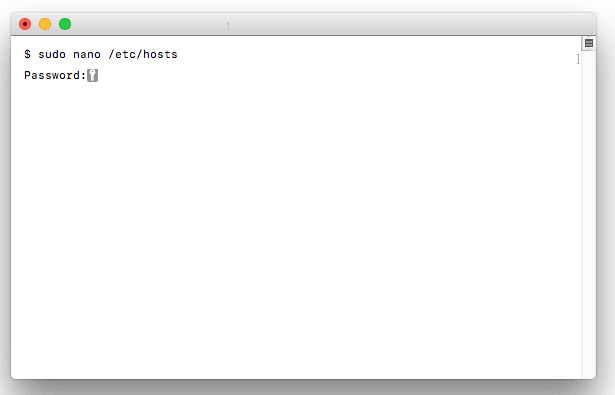 Step 2: Now, enter the admin password, which will open the host file.
Step 3: Now you have to press enter after the Terminal displays the following line: 0.0.1 localhost
Step 4: Now type 127.0.0.1 and add the site you wish to block(for example, 127.0.0.1 google.com).
Step 5: Now press Control + O(save the file) and Control + X(to exit editing mode).
Step 6: Finally, enter this command to flush the Mac's DNS cache: sudo dscacheutil -flushcache
Compared with Spylix, this solution is time-consuming and extremely complicated.
Block Sites on Safari with Extension
Similar to Google Chrome, you can also use extensions on the kid's Safari browser to block websites.
Step by Step Installation Process
Here is how you can install the website blocker Safari extension:
Step 1: Open the Safari browser on the child's device.
Step 2: Using the Menu bar, tap on Safari, and choose Safari Extensions(opening the app store).
Step 3: Search for the ''about:blank'' extension or any other of your choice before adding it to the browser.
Step 4: Relaunch Safari on the device, and tap on the ''a:b'' button(visible next to the address bar).
Step 5: Simply click the + button, and add the URL of the site you wish to block.
That's it!
However, there is one huge disadvantage to this solution!
If your child is even a little bit tech-savvy, they can disable or uninstall the extension to access any blocked site. Whereas, Spylix is utterly undetectable and no one other than you can turn off the website blocking feature on Safari.
Conclusion - Protect Your Child From Harmful Websites Today!
We hope you enjoy this article on how to block websites on Safari browser. The web is an amazing resource for learning, but it can also be a dangerous place. It's important to know how to keep your family safe online.
In this article, we have shown you how to put parental controls on the child's iPhone and Mac. Though each solution is convenient, the majority of them require you to physically access the child's device and can be easily disabled.
On the other hand, Spylix ensures anonymity, and it is better equipped to help protect your children from sites with inappropriate content.